Drivers take it slow amid blizzard warning near border: 'Never driven in anything this bad'


KENOSHA/RACINE COUNTY -- A blizzard warning took effect at 8 p.m. Sunday, Nov. 25 for Kenosha, Racine and Walworth counties. As of about 7:45 p.m. Sunday, the National Weather Service reported six inches of snow in Silver Lake in Kenosha County.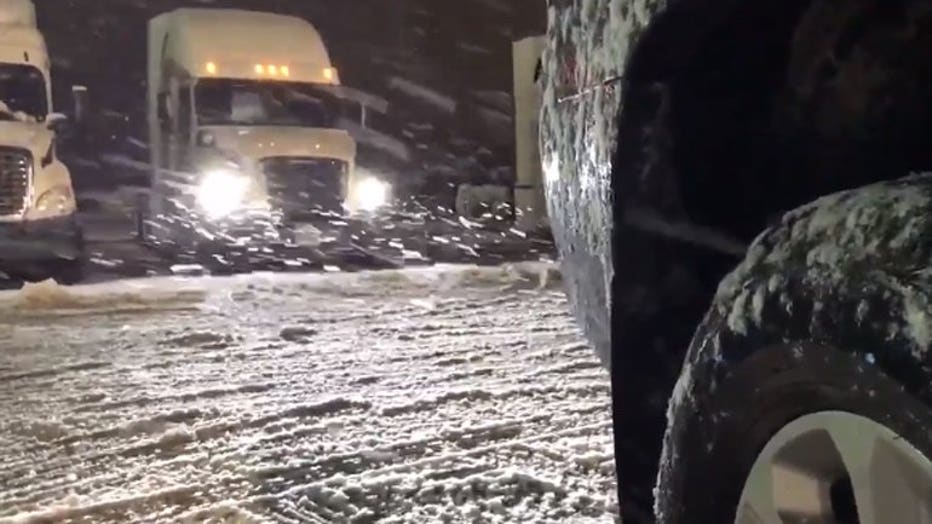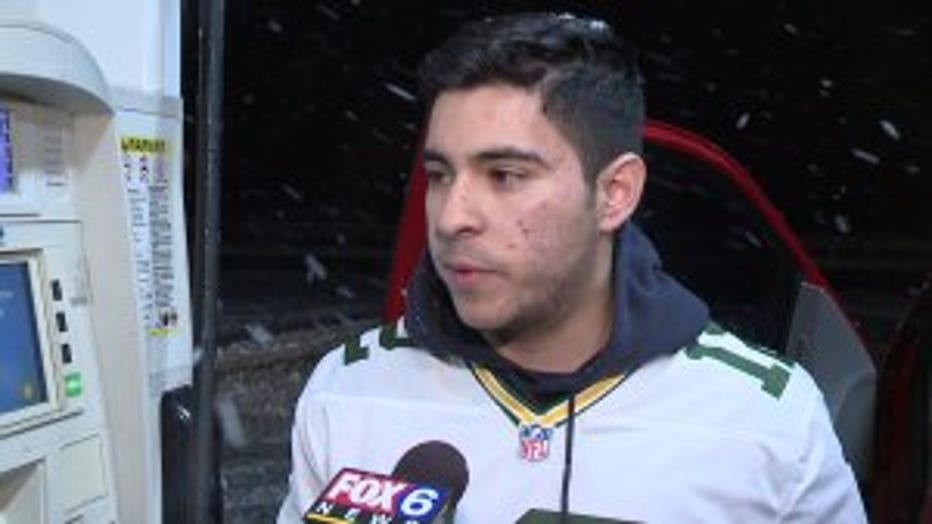 FOX6 News caught up with Thomas Salinas, who was trying to make it from Racine to Chicago before work Monday morning.

"I can already feel my brakes kind of sliding a little bit. We have work tomorrow so we kind of needed to come back," said Salinas.

Officials with Racine County Public Works and Development Services asked that people stay off the road if possible, and if they had to travel, to please give plow and salt trucks plenty of room to work.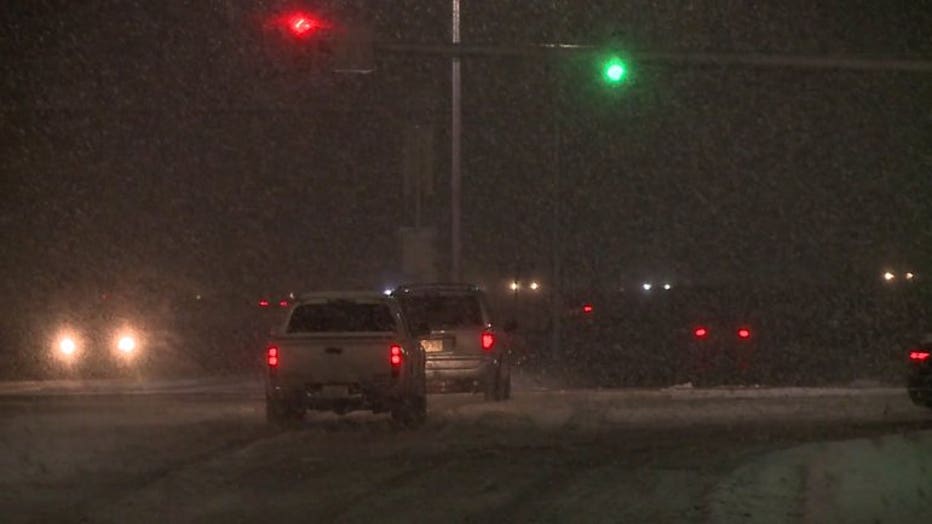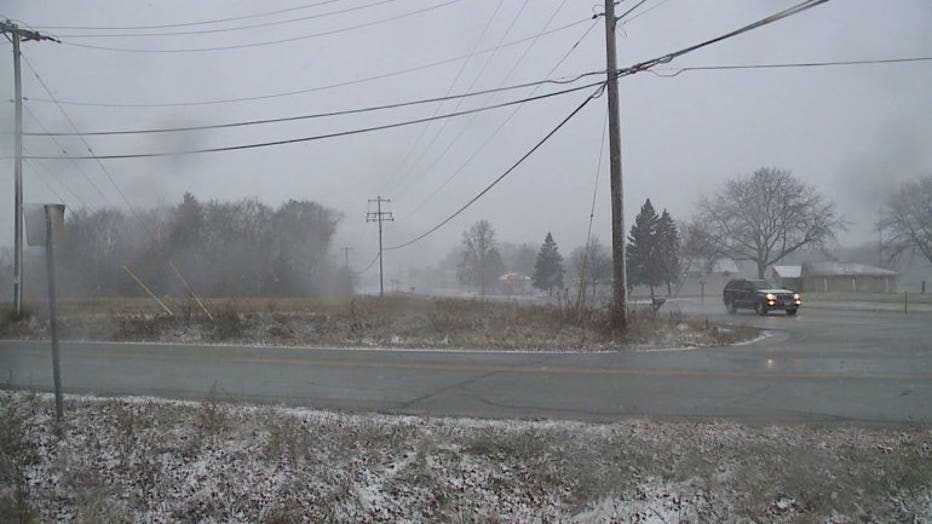 "It's a heavy, wet snow, and what's gonna make it worse is high winds are expected, so there could be a lot of blowing and drifting. There could be very low visibility," said Julie Anderson, DPW.

The FOX6 Weather Experts said six to nine inches of snow was possible in our southern counties.

"We hope there's not a lot of icing, but with snow accumulating at possibly two inches per hour, it's gonna be tough for our plows to keep up," said Anderson.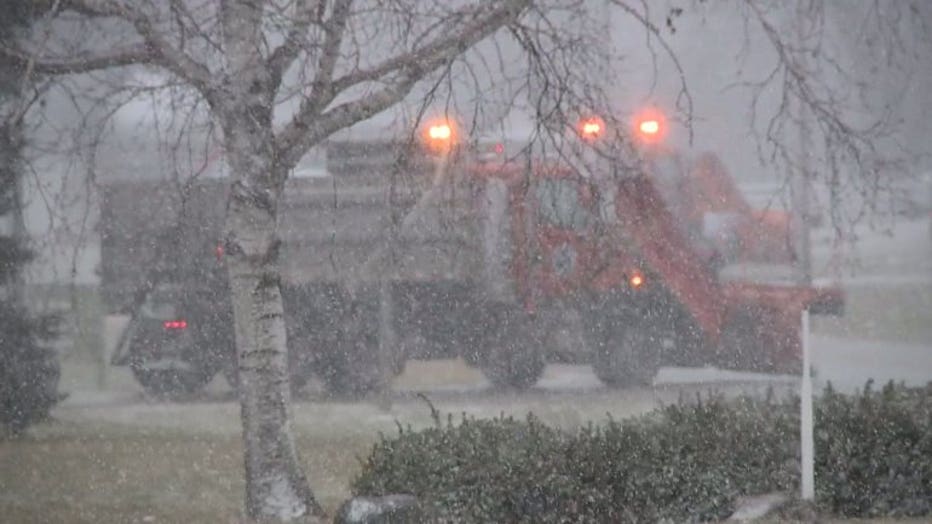 A snow emergency was declared in the City of Kenosha beginning at 10 p.m., with parking prohibited on all city streets. A snow emergency was also declared in the Village of Pleasant Prairie through noon on Monday.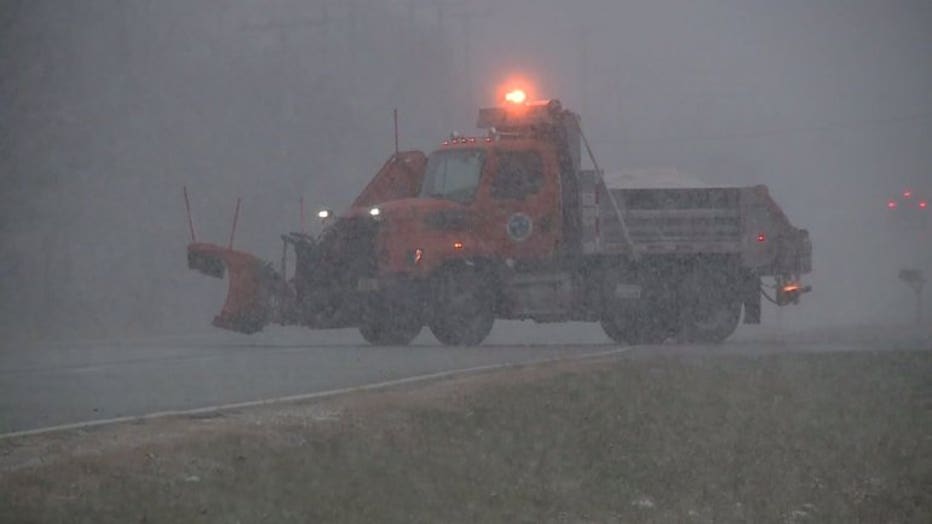 "I've never driven in anything this bad before. Everyone's driving pretty slow on the road," said Salinas.

The blizzard warning was set to expire at 6 a.m. Monday, and the FOX6 Weather Experts said the snow should move out of our area by 8 a.m.