Another round of snow Sunday in southeast Wisconsin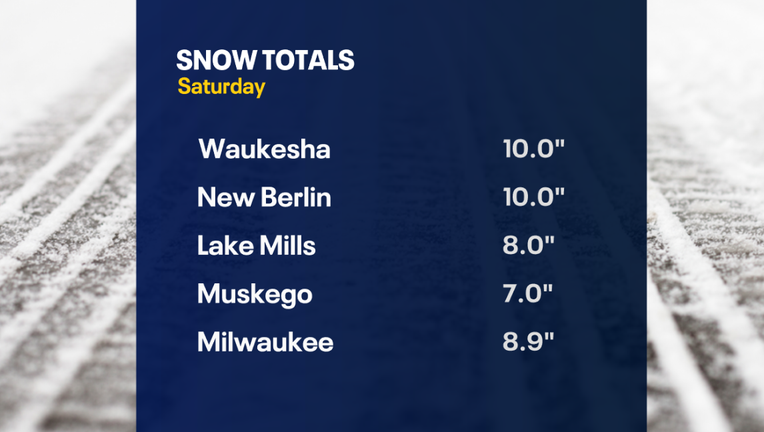 article
MILWAUKEE - Heavy snowfall Saturday, March 25 brought 8.9" in Milwaukee, which was a record daily maximum snowfall. Some additional high reports across southeast Wisconsin are pictured above.
Although many are tired of hearing the word "snow" in the forecast, southeast Wisconsin could see more on Sunday. Compared to Saturday, there won't be nearly as much snow accumulation.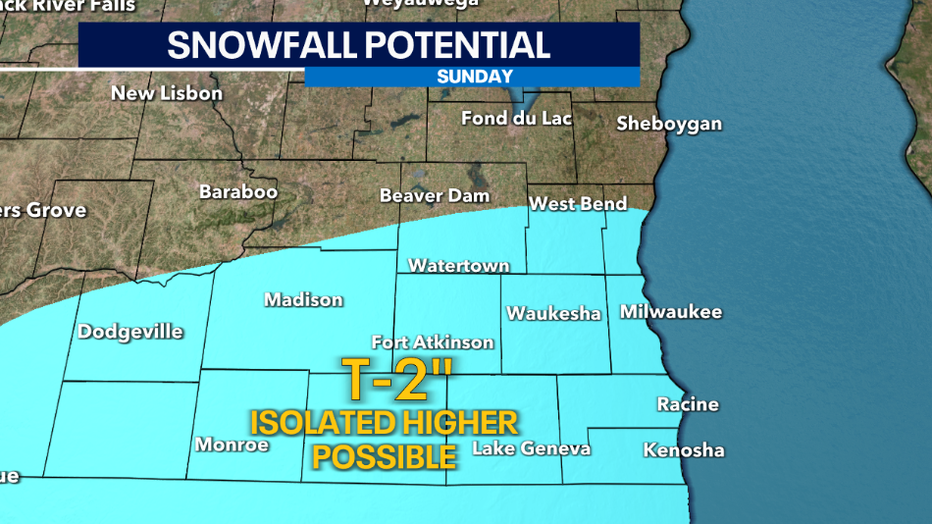 An area of low pressure along the Iowa-Missouri border Sunday morning will continue to move to the northeast through the day.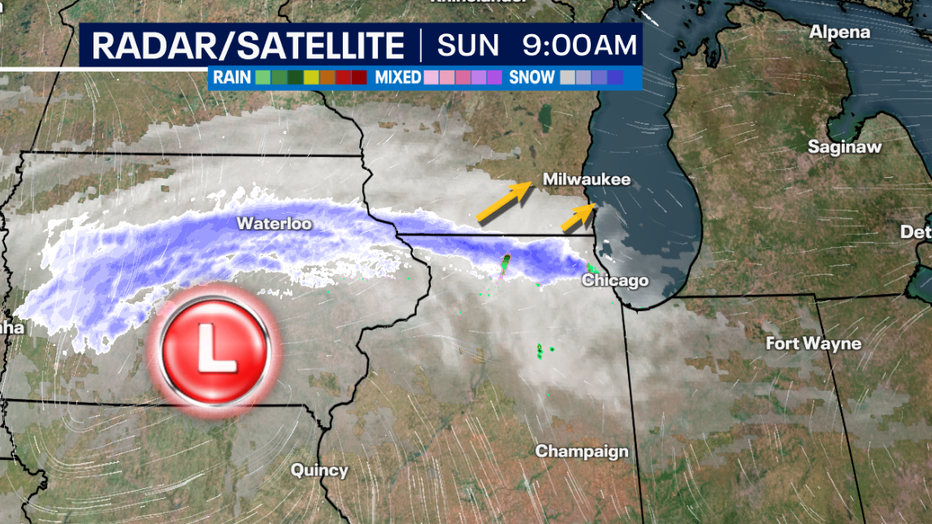 This will bring the first round of potential snow/rain mix due to temperatures above freezing. Drier air in place will make it difficult for a lot of the initial precipitation to reach the ground.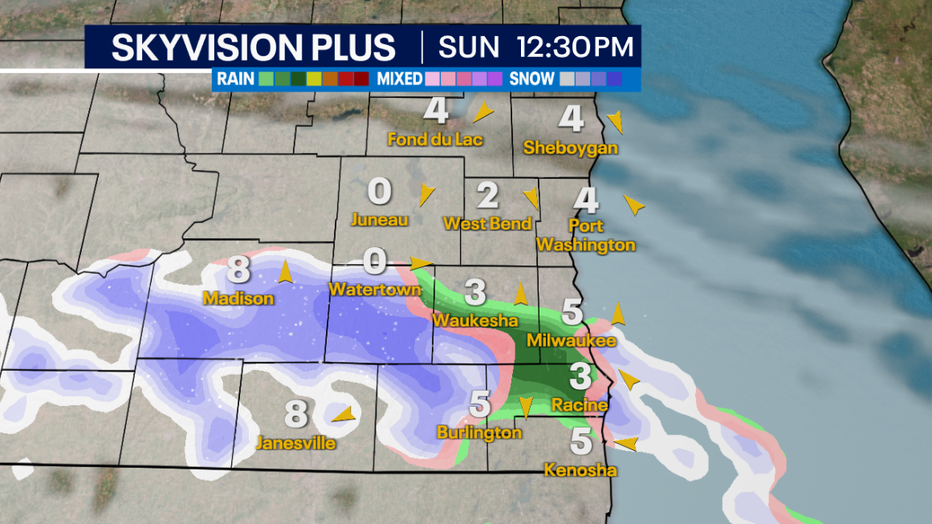 The second round of snow is more likely Sunday night with higher chances of minor snow accumulations due to temperatures dropping near freezing. Areas further north near Fond du Lac and Sheboygan have lower chances of seeing accumulating snowfall.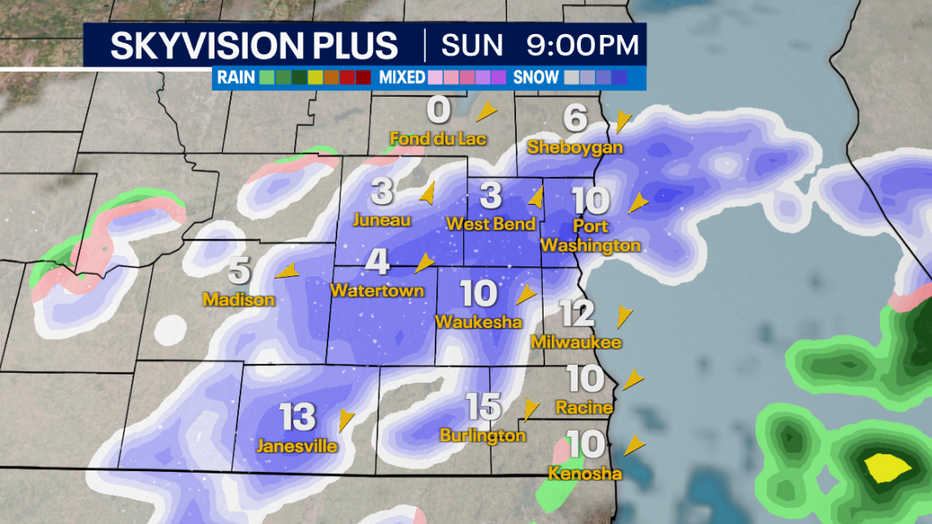 However, central and southern counties are more likely to see a trace to 2" of snow. Note that this all depends on where the snow moves in and where the low-pressure tracks. In a similar manner to Saturday, the low moved further north, which shifted heavier bands of snow further north. For Sunday, if this low moves further north, we could see more snow in areas like Juneau and Port Washington, but as of now, the best chances for snow are along I-94 and south. By Monday morning, all of this will be cleared up for an easier morning commute.
FOX6 Weather Extras
FOX6Now.com offers a variety of extremely useful weather tools to help you navigate the stormy season. They include the following:
FOX6 Storm Center app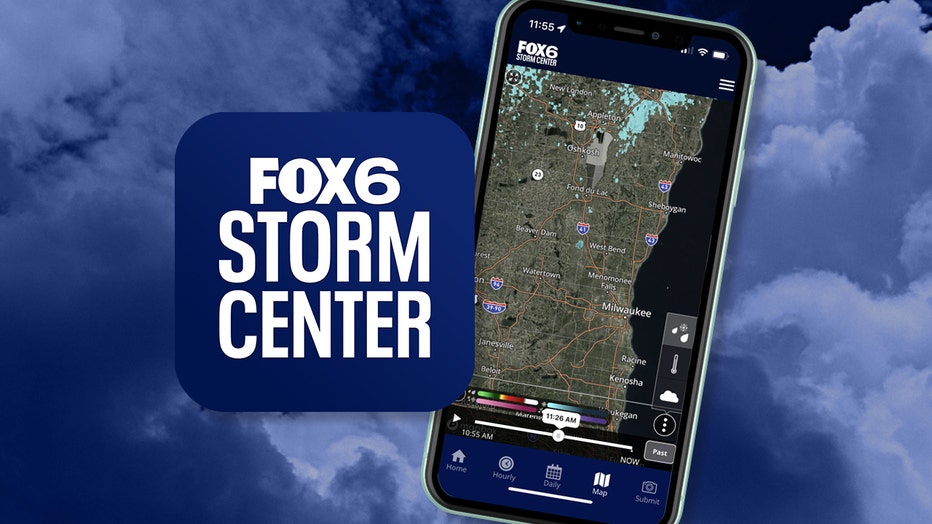 FOX6 News app
FOX Weather app
MAPS AND RADAR
We have a host of maps and radars on the FOX6 Weather page that are updating regularly — to provide you the most accurate assessment of the weather. From a county-by-county view to the Midwest regional radar and a national view — it's all there.
SCHOOL AND BUSINESS CLOSINGS
When the weather gets a little dicey, schools and businesses may shut down. Monitor the latest list of closings, cancellations, and delays reported in southeast Wisconsin.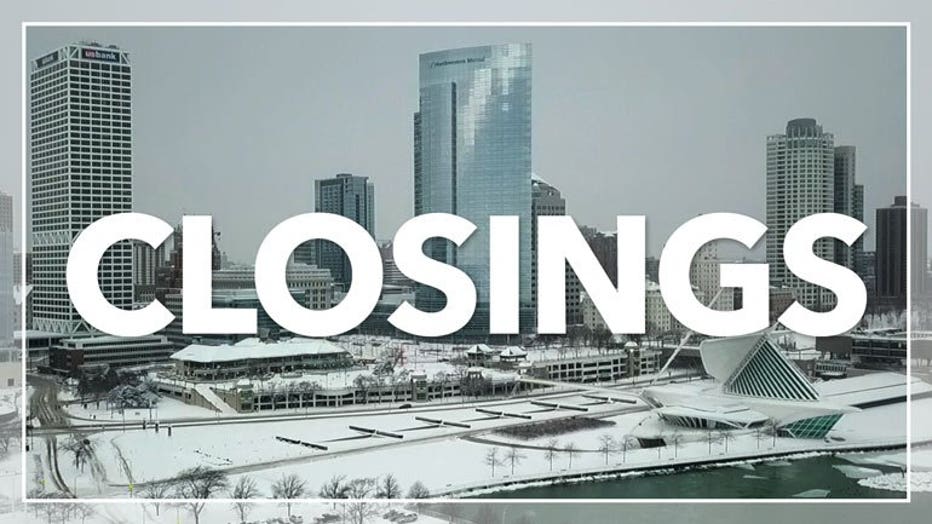 FOX6 WEATHER IN SOCIAL MEDIA