"You've got to learn to breathe:" Brewers practice yoga twice weekly during spring training


PHOENIX, Arizona -- There are many different components that make up a great athlete -- both mental and physical, and the Milwaukee Brewers have instituted one particular activity to bring it all together: Yoga.

With spring training games underway, obviously pitching, hitting and throwing all matter, but to get out there and stay healthy, something else matters to the players and that's yoga.

"When I first started teaching yoga in baseball I would ask the guys, 'who in here has ever done yoga?' And one guy would sheepishly raise his hand. Now, most of these guys have at least tried it once," Katherine Roberts said.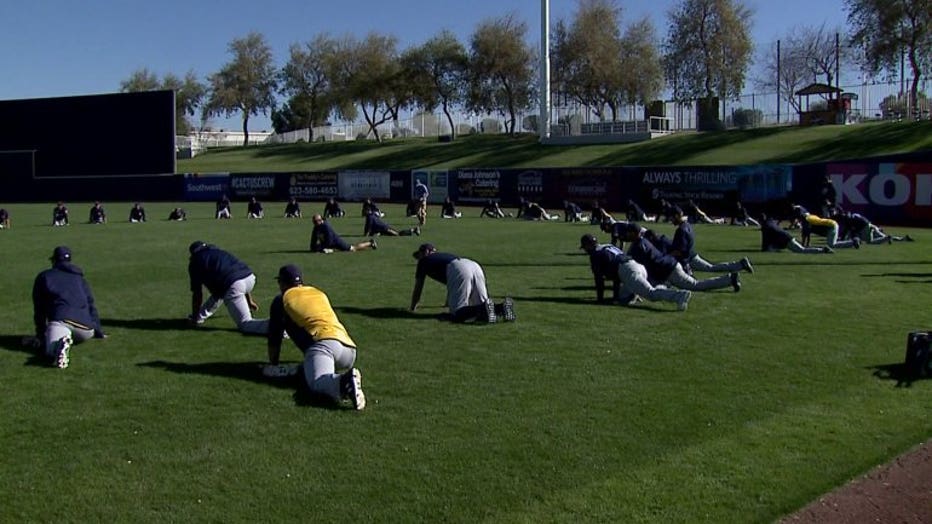 Before the workouts and games begin for the day, Brewers players assemble in right field at Maryvale Baseball Park for a few moments of zen.

"It's like, take a moment and focus. We're teaching our athletes how to withdraw from the senses. When you have to throw a pitch and there's 75,000 people yelling, you need to be able to like 'swish' zone in, and that's all done with the breath," Roberts said.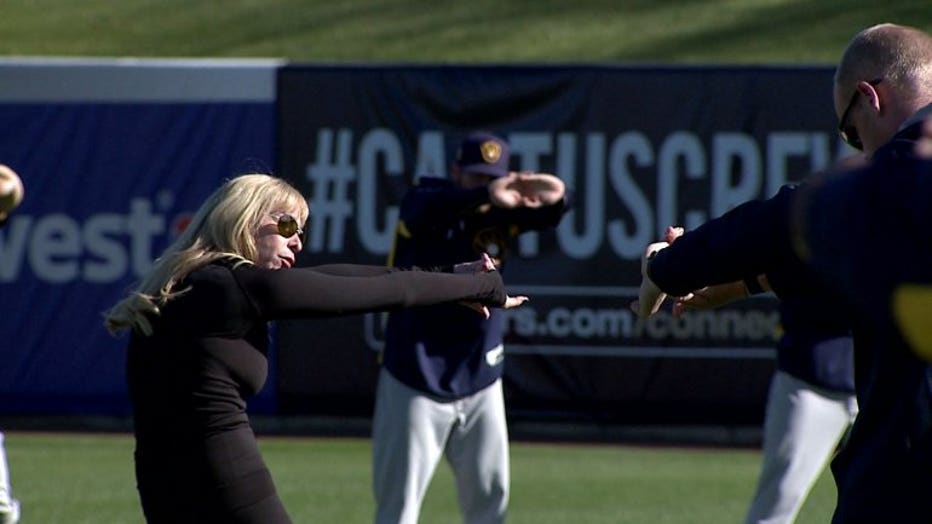 First baseman Eric Thames said he finds the addition of yoga to his program even more important than weight training.

"You focus on clearing your mind, relaxing, and during baseball, like, if it's a big situation, or you struck out and fans are on you and stuff like that, you've got to like learn to breathe and come back to reality, kind of focus on what you've got to do. That helps a lot," Thames said.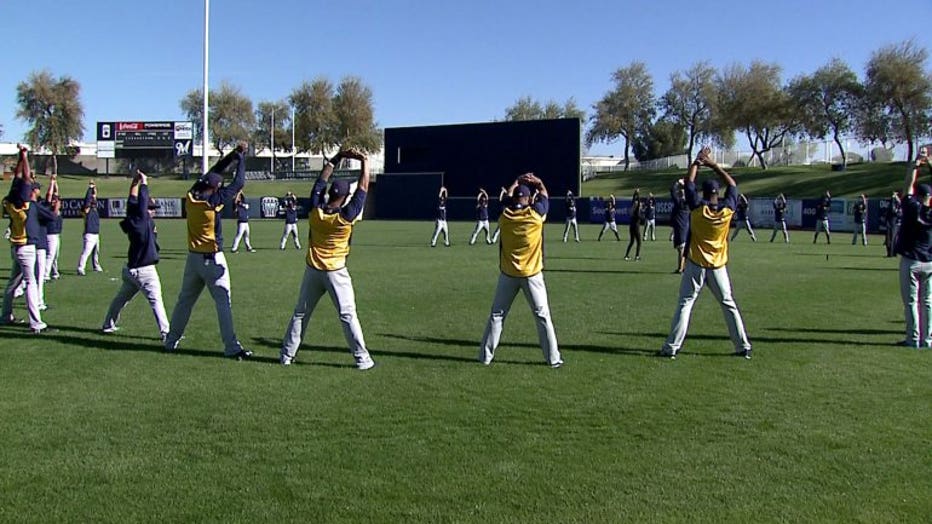 Roberts works with some of the best athletes in the world, from PGA Tour pros to baseball players, and said she sees a direct connection from their experience in yoga to their success in sport.

"When you're working with athletes at this level, you have incredibly talented athletes who have incredibly good mechanics and they're always working on them. But the thing that I found in 14 years in MLB is that the guys that really rise to the top are the guys that really understand how to use the mental focus," Roberts said.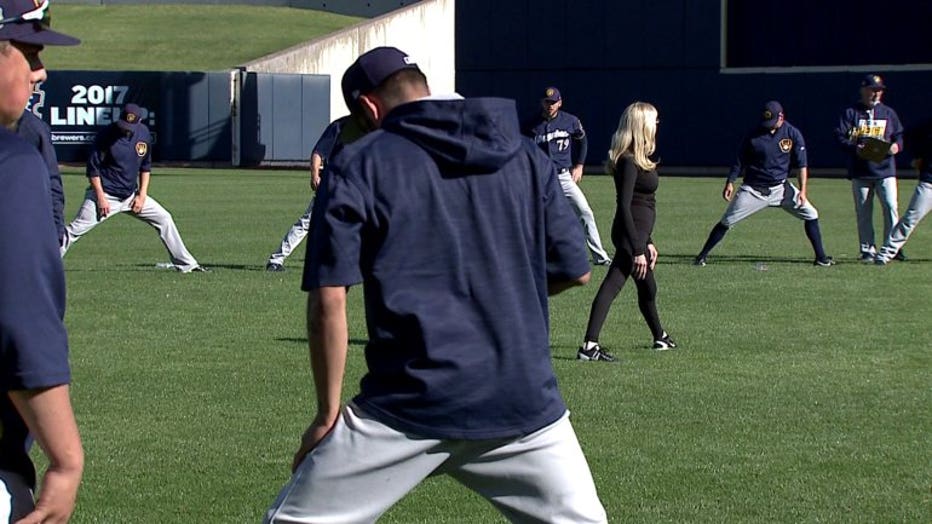 While the mental aspect is huge when it comes to the game of baseball, the physical aspect is just as big, especially for an older player like pitcher Carlos Torres.

"Younger guys can just roll out of bed and feel great and feel nice and limber. I used to be able to do it as a kid, but as I got older, put on more muscle, stretched less and gained less flexibility, you're not able to convert that flexibility into strength within that flexibility. Sport isn't about set positions. It's about fluidity within movement, so anything that can help you while you're still trying to do what you do -- that's a huge plus, and hopefully everybody figures it out sooner than later," Torres said.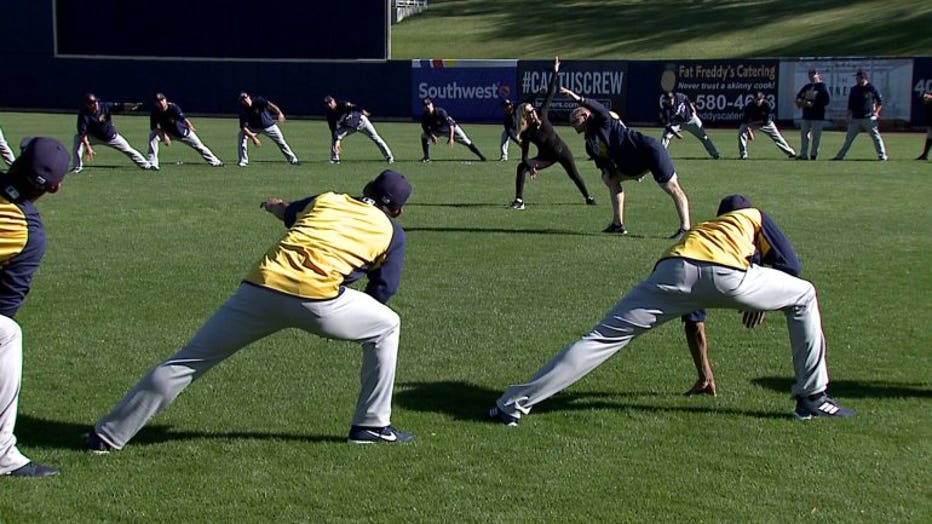 One of the younger players that seems to have figured out the importance of yoga is outfielder Keon Broxton.

"Balance and just purity within yourself. It's awesome to see growth over yoga. Just my flexibility itself, I've seen numerous improvements there, and I think that's what we all go for," Broxton said.

Long past the days of ignorance, Roberts is now enjoying the athletes' embracing yoga's effect on them personally and professionally.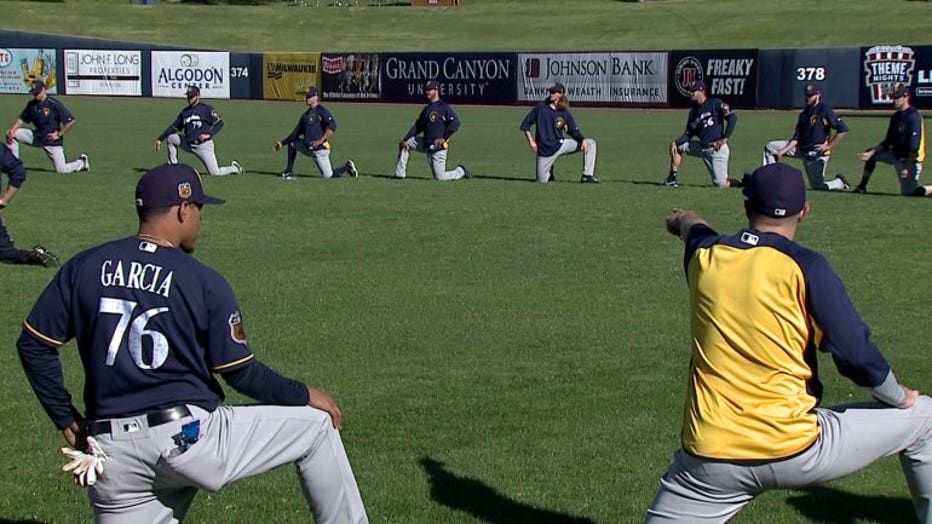 "They understand the coaches have their best interest and their best performance at heart. So if the coaches are behind it, then the players get behind it," Roberts said.

Yoga has become a lifestyle of sorts for players and it's something that has helped keep many healthy in the last few years.

The Brewers are hoping that helps again this year.

Brewers players take part in yoga at least twice a week throughout spring training, and it's specific to the mental and physical aspects of baseball -- so it's very different from the yoga you might experience on a regular basis.