Young woman raises $15K for safe house for human trafficking victims: "Passion all of us can learn from"


HARTFORD -- Two years ago, on June 15th, 19-year-old Jessie Blodgett was murdered at her home by a man she once considered a friend. In October of 2014, 21-year-old Daniel Bartelt was convicted, and sentenced to life in prison. But that's not where this story ends. Buck Blodgett, Jessie's father, now runs an organization in her memory, called "Love Is Greater Than Hate." He speaks about the need to end violence, and replace it with kindness, caring and empathy. Buck Blodgett's idea isn't just a whimsical message. It's a call to action. A call one 18-year-old Hartford girl heard loud and clear.

"I want to share her story and I want to share her causes, who she was and what she stood for and her legacy," Buck Blodgett said of his daughter, Jessie.



Jessie Blodgett's legacy endures because her father Buck continues to spread her message through his "Love Is Greater Than Hate" project.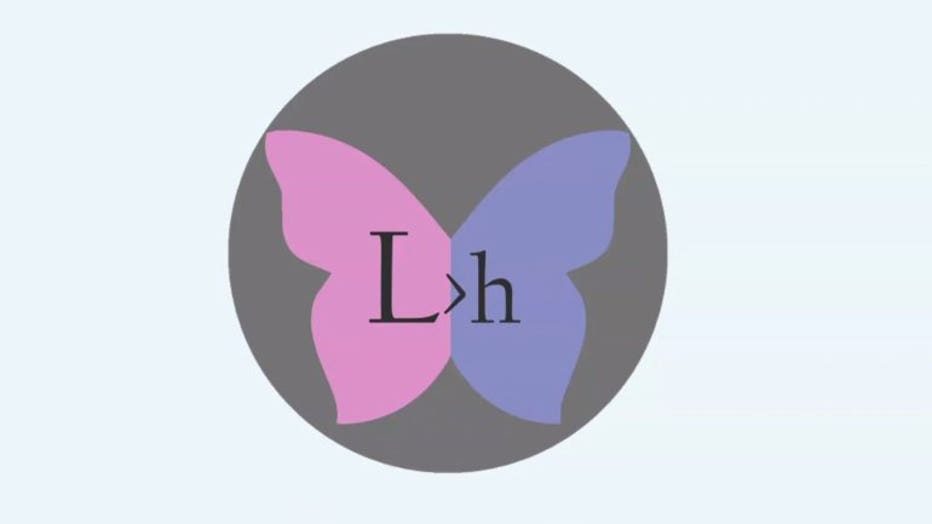 Love Is Greater Than Hate


His words inspired 18-year-old Hannah Redders when he spoke to her high school class.

"He said it's our generation that's going to make the difference and so I really knew right then like 'yes I need to do something,'" Redders said.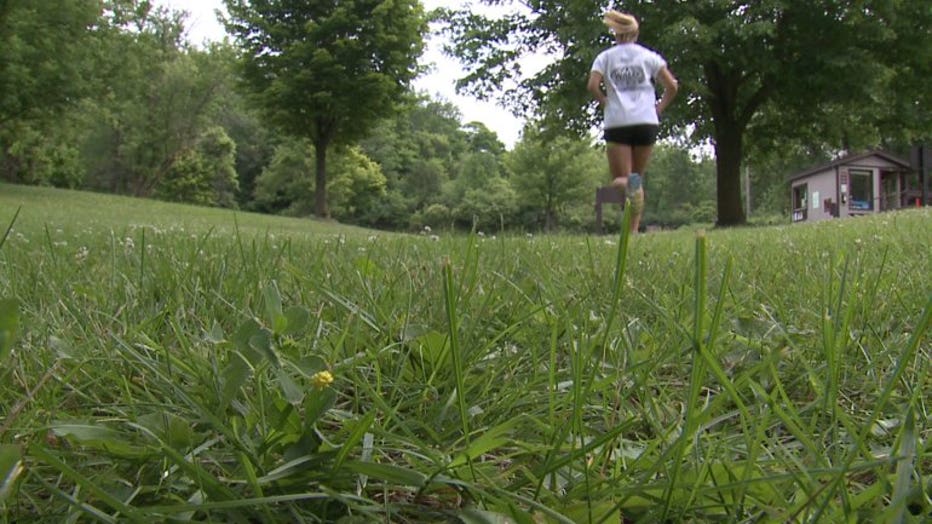 Redders laced up her shoes and hit the pavement. She set out on a journey that would forever change her life.

"The Rescue Run is to raise awareness about sex trafficking going on in Wisconsin," Redders said.

That's quite a heavy issue for a happy, faithful teenager to tackle.

"I can't just let it go by, like, I need to do something because it's not fair for these girls who are getting trapped in this and cant get out," Redders said.

Those girls were in Redders' thoughts step after step -- from Superior to Hartford. Redders ran 20 miles per day for 10 straight days.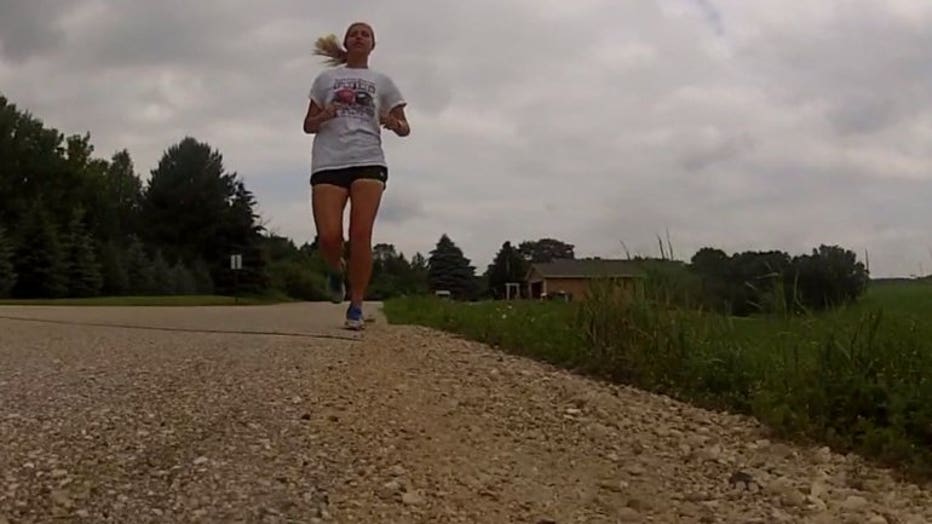 "I knew my faith is what was going to get me through it and my family and my friends all being there to support me," Redders said.

Redders' father John, a high school fitness coach, became her trainer.

"Being a fitness teacher, I know what kind of intensity that involves and so it took me awhile to work through that," Redders said.

Together, Hannah and John came up with a workout plan, mapped out a route, and mile-by-mile, theme-by-theme, with matching outfits, Hannah and her crew began spreading the message.

"We would walk into a restaurant or store or people would see us and they would say 'what are you guys doing? Are you going to a Packers convention?' And we'd say 'well actually we're running across Wisconsin.' And they're like 'no really what are you doing?' And we'd tell them, we'd explain it tell them -- 'yeah, this is what we're doing, try to raise money for a safe house,'" Hannah Redders said.

Then, the donations started coming in. All the money is benefiting the Milwaukee organization "Exploit No More." Its mission is to give young girls a safe place to stay once they've escaped the grip of their trafficker.

It's a thought Hannah Redders visualized often during her 200-mile journey. Even when she was mentally and physically exhausted, she knew quitting wasn't an option for her, because quitting a pimp isn't an option for too many young girls.

"They want to get out and they can't, and we probably want to stop running right now because it's hot and we're tired -- but they can't just give up so we can't give up for them," Redders said.

But unlike those girls, Hannah Redders wasn't alone. She had a team of family members and friend running beside her.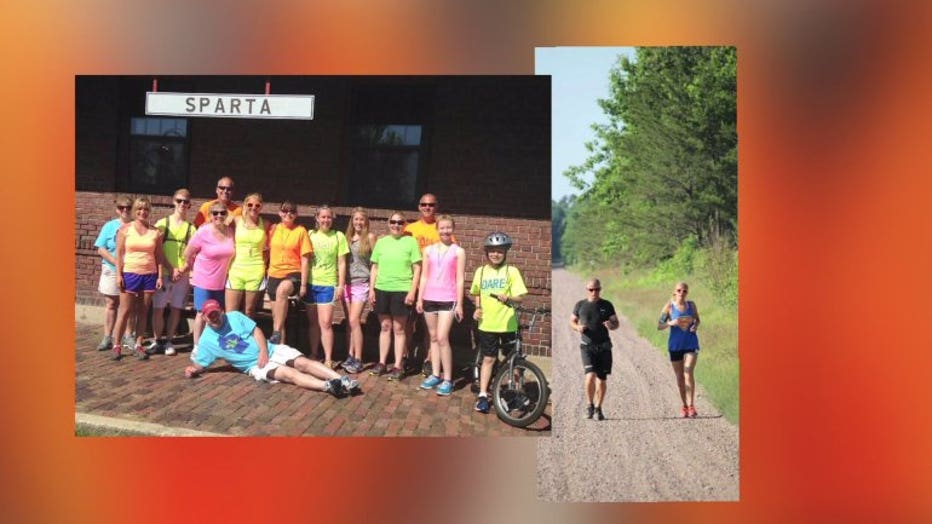 "It was so neat to see not just myself, but several people jump in and say they were going to run a little bit with her and then they just -- all of a sudden people that said they were going to run three miles a day, and now they're running six miles a day or 10 miles a day," John Redders said.

"Knowing that they wanted to be there and they wanted to help me and they wanted to be part of the experience it was just like 'hey we got to do this. We gotta keep going. Like, we're already this far and you guys are doing it too. You want to help and we're going to do this,'" Hannah Redders said.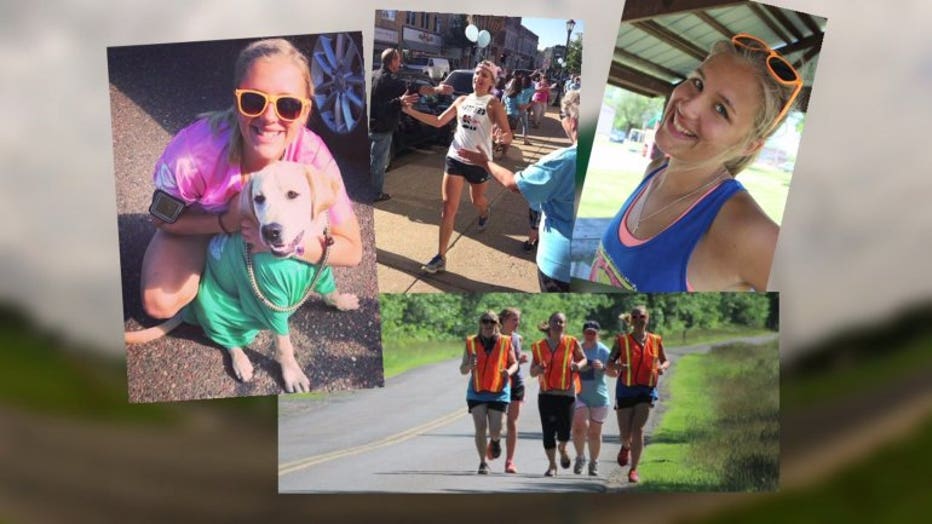 And they did do it.

On Day 10, the Rescue Run crossed the finish line -- exceeding 700 total miles and raising more than $15,000.

"It makes me feel like I did make a difference," Hannah Redders said.

"I was so proud of her and in the same breath I was thinking about how humble I felt that here my 18-year-old daughter has taken on one of the giants of the world," John Redders said.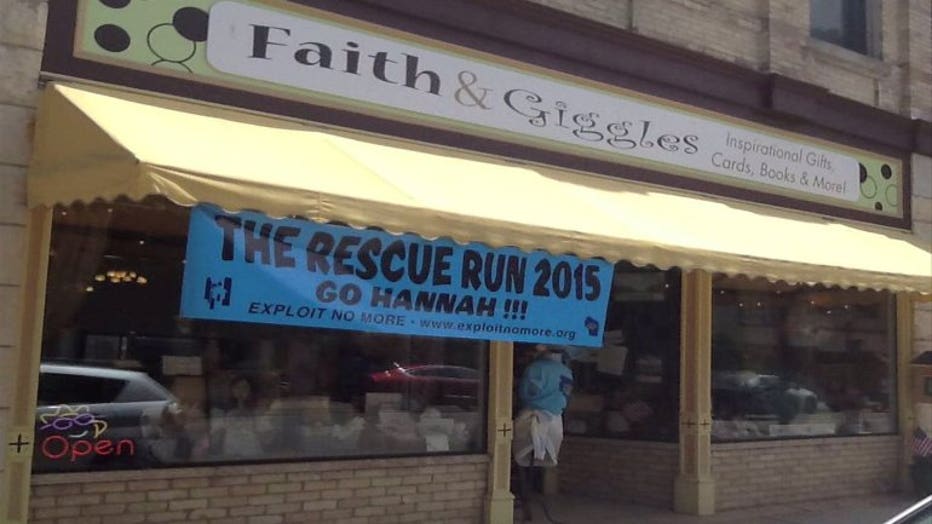 "If you ever put your heart into a dream of making a difference than you can do it. If you really want to make a difference you can and if you have faith God will get you thought it," Hannah Redders said.

When FOX6 News met Hannah Redders for this story, we saw the impact she has had on her community firsthand. While she was running, a man pulled over and made a donation to the Rescue Run on the spot.

As we mentioned, the money raised benefits the Milwaukee organization "Exploit No More."




"There are mental health professionals who have likened being in the commercial sex trade to being a victim or a veteran of war," Katie Linn, executive director of Exploit No More said.

According to the organization, from 2010 to 2014, more than 100 kids were identified as victims of the sex trade in the metro Milwaukee area.

"The sex trade in Milwaukee is growing and especially around juveniles because juveniles are particularly impressionable," Linn said.

The statistics paint a grim picture. The Milwaukee Human Trafficking Task Force currently has 150 cases pending investigation.

Linn says escaping the trade is extremely difficult, and the kids who do have a long, hard road of rehabilitation.

"What you see is PTSD, incredible mental heath issues, a bonding that can happen to your trafficker or abuser," Linn said.

That's why many of the victims need a safe place to stay. Right now, kids under 18 are sent to various homeless shelters or even juvenile detention -- but they need more.

"Our goal is to establish a treatment home that provides about a year long treatment option that the girls can stay in. It would be a 24-hour home that girls would go to and receive mental health, physical health treatment as well as the ability to just be in a safe place," Linn said.

"I was aware of sex trafficking going on and knowing that a lot of people don't know about it and that a lot of people don't want to know about it because its so bad, a lot of people just turn their heads," Hannah Redders said.

"To me, (what Hannah has done) is an incredible sign of what the average person can do to raise awareness about the issue -- so Hannah not only ran across the state of Wisconsin -- she created a talent show to raise money. She was speaking in the community and I think that type of fervor and passion all of us can learn from," Linn said.

"We've raised over $15,000 to go towards the safe house. I hope more and more people become aware of it because it's so sad that a lot of people don't know that it is going on in our neighborhoods," Redders said.

"Pimps and traffickers in our community put in an incredible amount of effort, time and money to make this their business and so for our community to stand against it, we need more Hannahs. We need more people to say that shouldn't be and we're rising up against it," Linn said.

Linn says the hope is to have the safe house up and running in the next year or so.

CLICK HERE to learn more about the Exploit No More organization.

CLICK HERE to learn more about The Rescue Run.