Young woman proves autism, breast cancer won't stop her success: "I want to make a difference"


MILWAUKEE -- They may write a book about her one day, or perhaps there will be a movie about her life. FOX6's Tom Pipines says 24-year-old Olivia Quigley is one of the most remarkable and courageous people he's ever met.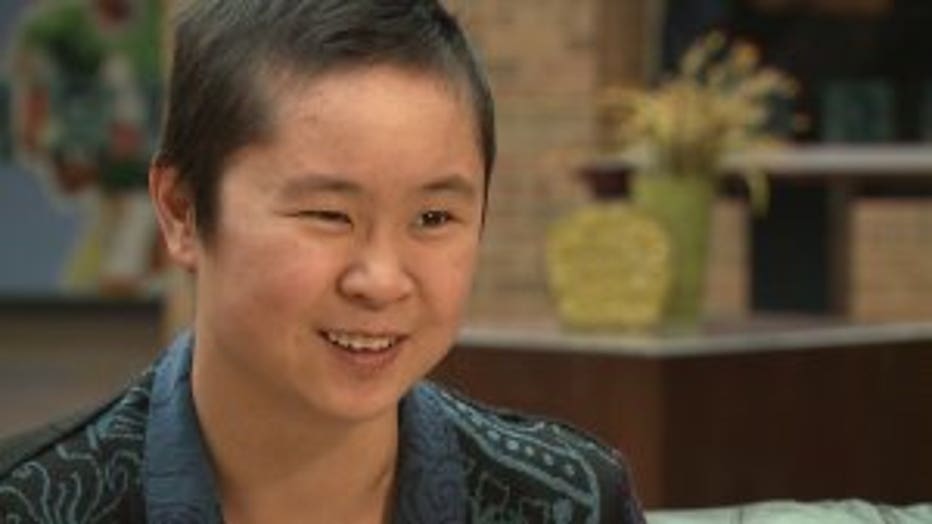 "It was kind of hard. It was hard for my mom too, because no one ever says no to my mom," said Olivia Quigley.

You don't have to spend much time with Olivia Quigley to fall in love with her, her heart, her smile, her charm, and her ability to persevere and overcome challenges.

Olivia was adopted from China by her parents, Judy and Dan, when she was three. Three years later, doctors diagnosed her with autism.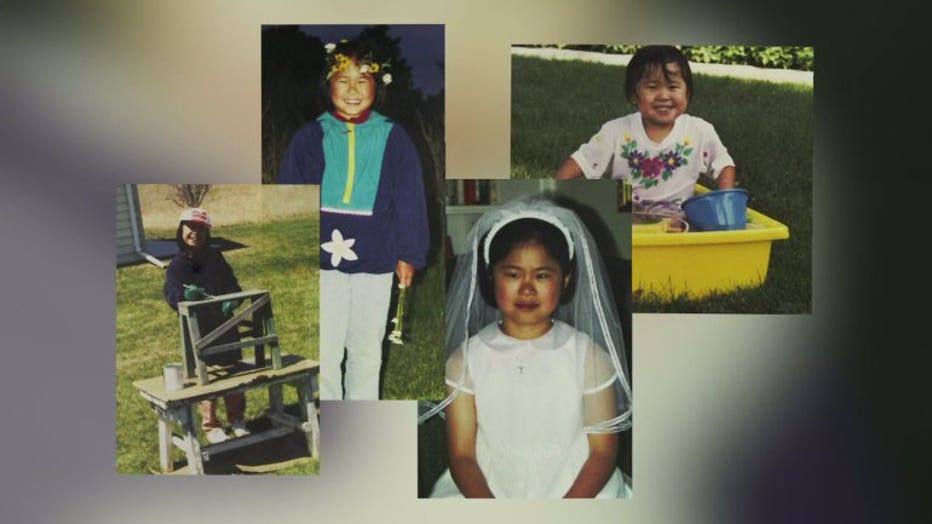 "It was really hard for her to hear; like some of the caseworkers say that she'll never be able to work independently, she'll never be able to do anything but be at home with her parents and my mom's like, 'that's not acceptable,'" said Olivia.

"After we learned about the autism, and learned about autism, and learned what the social media comments were about autism -- that's not where we want to be with Olivia and that's not an acceptable summary of Olivia," said Judy Quigley, Olivia's mom.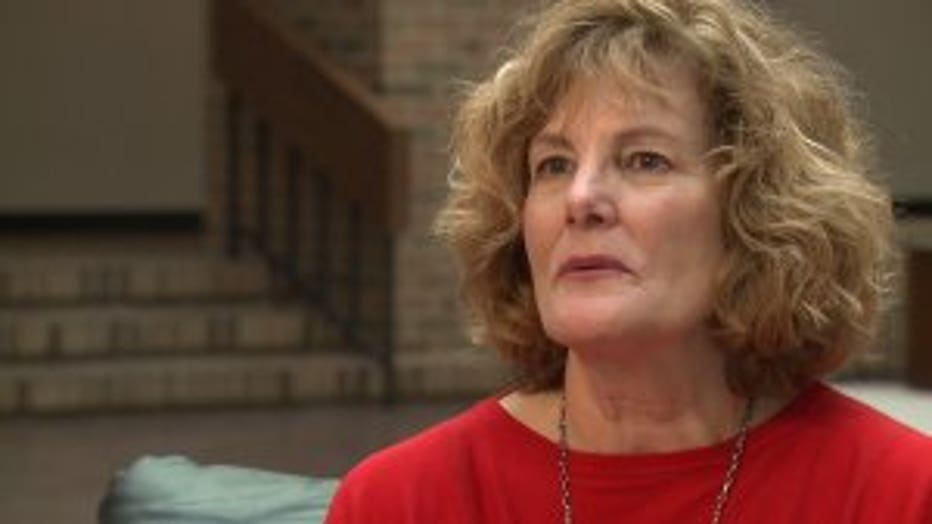 A determined Olivia rose above the challenges and the prejudge but it still hurt.

"It was sometimes hard for me to get up every morning because kids would laugh because I'd act weird, do things that they didn't understand. They'd laugh at me, so I just ignored it. It hurt my feelings, but I ignored it. Everything's in the moment, once the moment's up, it's over with. I don't think about it again," said Olivia.

"Really some of Olivia's challenges are some of Olivia's greatest gifts. Because she sees the world differently -- she has a very positive view of things. She accepts everybody for who they are no matter what their rank, socioeconomic status. She accepts them as the people that they are," said Judy.

Judy and Dan Quigley had expectations for their daughter, and they expected Olivia to have expectations for herself.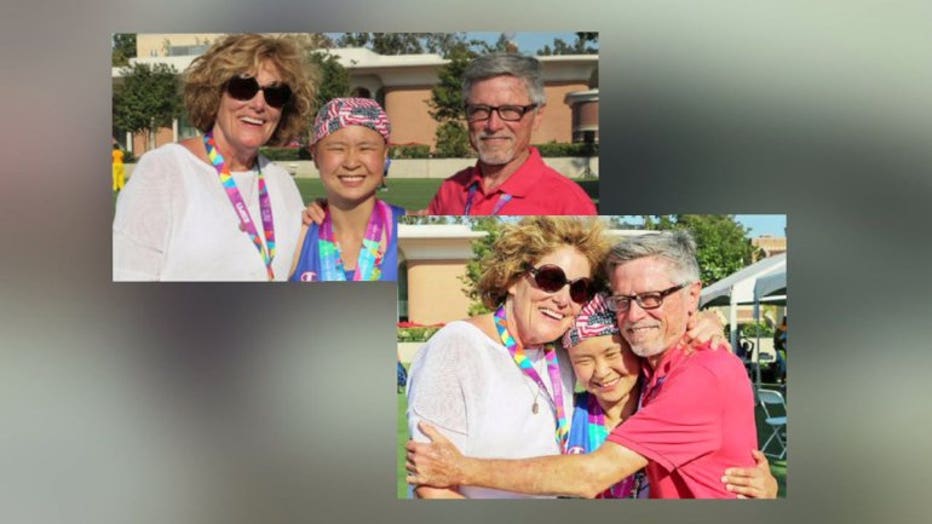 "We tried to carry those expectations to the school system through the school system with whatever her expectations happened to be, that she has the talent to do what she wants to," said Judy.

Now 24, Olivia has her own apartment. Her talents range from achieving a high red belt in Taekwondo, to her work at Children's Hospital.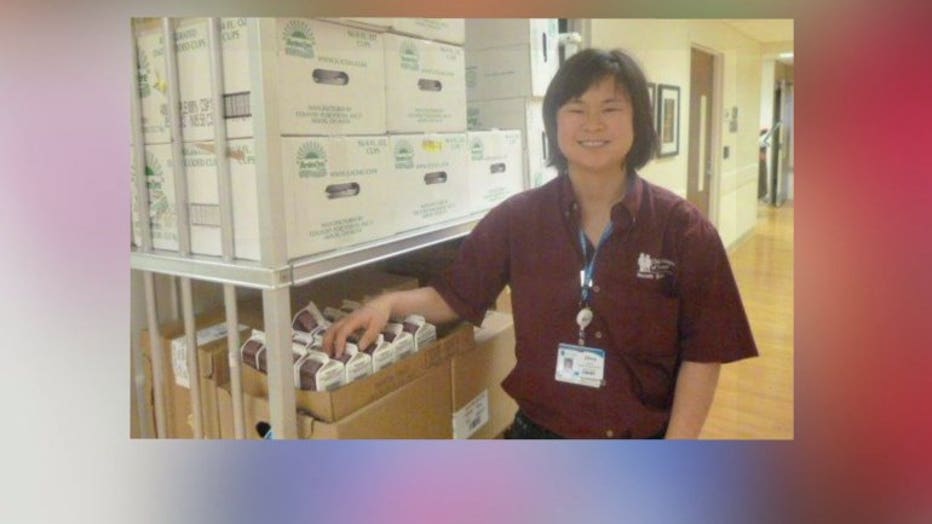 Olivia Quigley at Children's Hospital


"I know the kids are sick and it makes me kind of sad, but at least I can bring a smile to their face by serving them their food while they're in the hospital. It gives me a lot of empathy knowing that I can make a difference, and to make a difference to the children's lives and just help them overcome -- because there's a center five, that there's a cancer ward and my heart goes to there all the time," said Olivia.

Olivia's heart was crushed when she was diagnosed with stage four breast cancer one year ago.

"Shocked. I was very shocked. I looked like I was hit with a ghost," said Olivia.

Olivia was bent, but not broken. She didn't have time to feel sorry for herself -- not after qualifying for last July's Special Olympics World Games in Los Angeles.

However, in order to be physically capable of competing, Olivia would have to stop the exhaustive treatments to shrink the massive tumors in her breasts.

"Every since I was accepted into the World Games, I wanted to go. I put my chemotherapy off and didn't do my last chemotherapy because I didn't want to get sick on the plane. I'm going and I'm going to win a medal. I don't care if it's gold, silver or bronze -- I'm going to win a medal," said Olivia.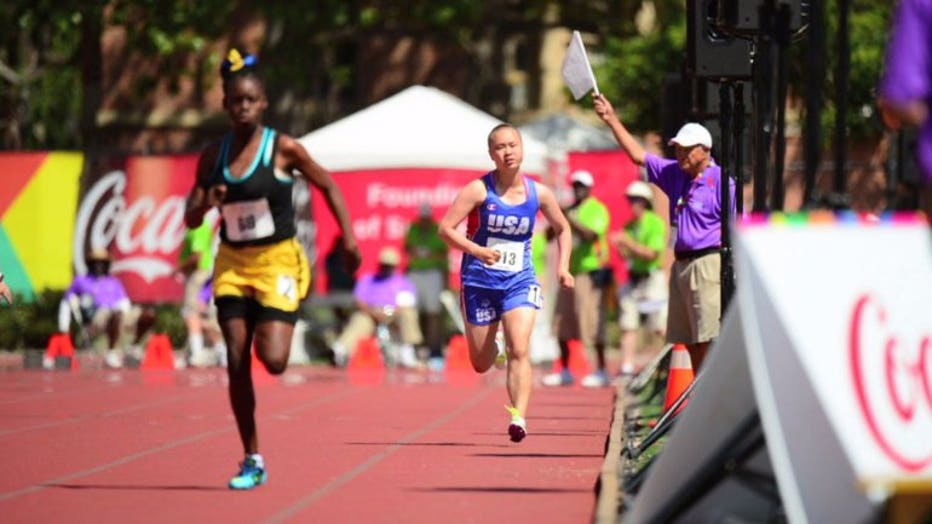 But Olivia faced still another challenge. The interruption in her treatment and the long trip to L.A. took a toll on her body.

"At the beginning of that 100-meter, I didn't think I was going to do it I was so tired. I got to the line and said, 'I can't do this,' then I put my hand in some cold water and I'm like, I'm going to do this," said Olivia.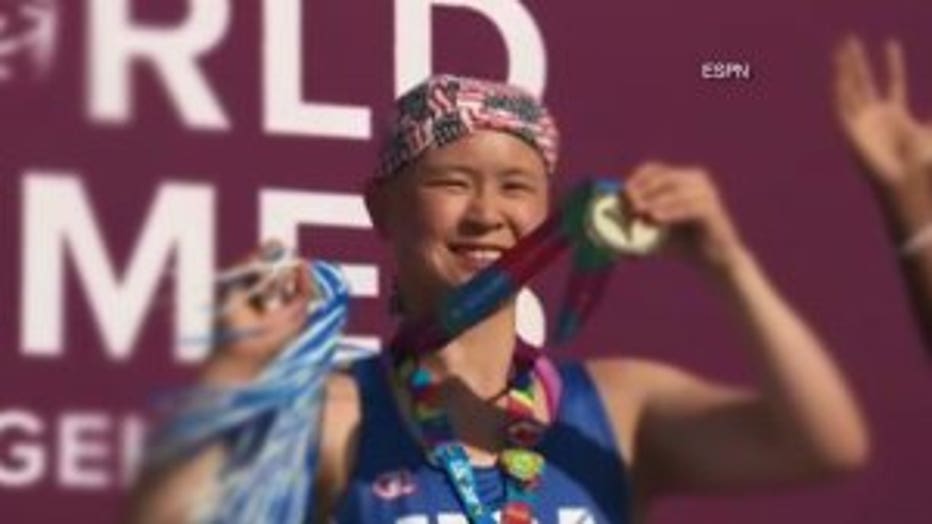 Olivia summoned the strength, she exploded from the finish line. Her performance was breathtaking. Olivia covered the 200 meters in 16.80 seconds to win the gold medal.

Her first thoughts?

"I wanted to win the medal for everyone fighting with breast cancer. That's who I wont the medal for. Even though I get to keep it, I won the medal for everyone who is fighting for their lives with cancer," Olivia said.

Because of her drive and inspiration to so many, ESPNW, a website focused on women and sports, named Olivia Quigley one of the 25 most impactful women in sports for 2015.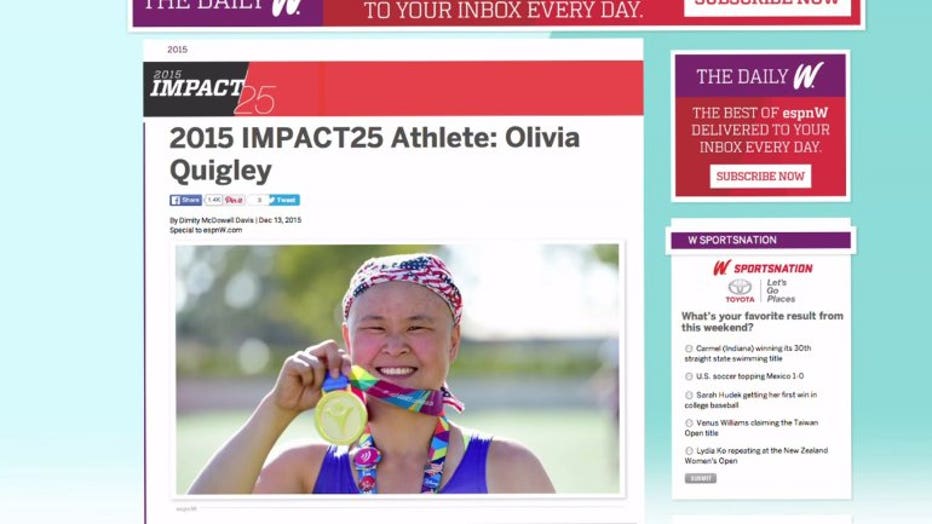 And there's still so much more out there to conquer. Olivia's been speaking to groups and sharing her powerful message.

"I just really get excited because I want to make a difference to the world. My goal is to write a book one of these days," said Olivia.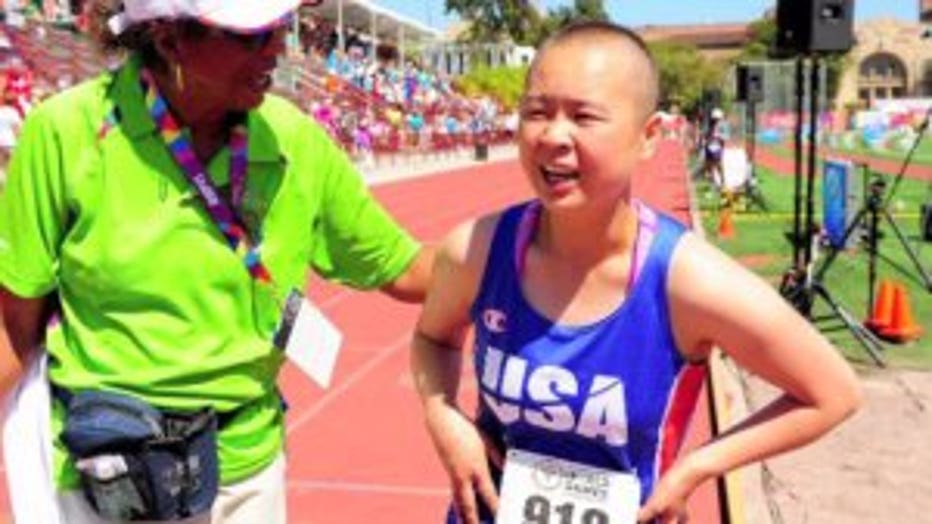 No doubt it will be a best seller.

Olivia came home from the World Games with two gold medals, and a silver. Her chemotherapy treatments run until April -- then she wants to get back to work and back to living life.