Young people learn the game of golf -- and other life skills -- through Caddie and Leadership Academy


BROWN DEER -- The golf course can be a learning environment for anyone who's ever played a round of golf. But it is also a learning environment for some young caddies.

There are certain expectations for golfers at different courses. This year at Brown Deer Golf Course, expectations are changing for players and others.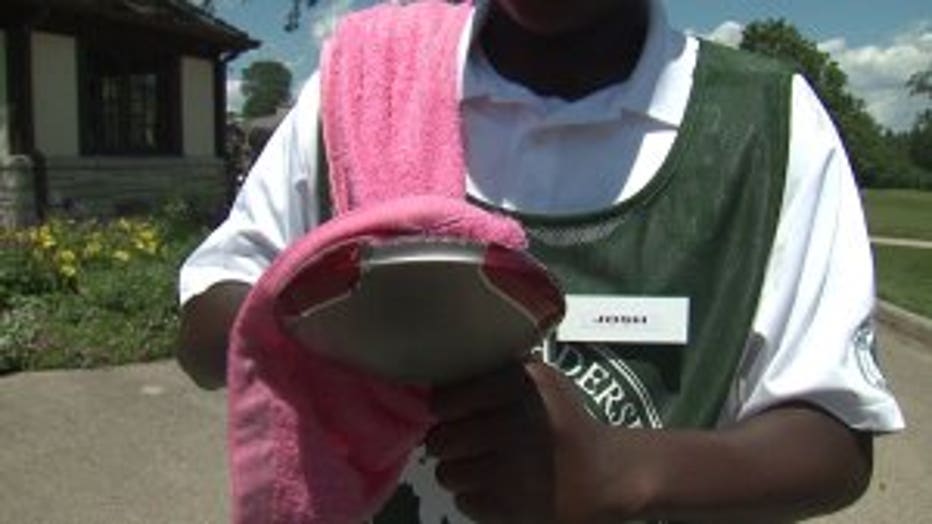 Caddie and Leadership Academy


"We provide the caddies here at Brown Deer at a complimentary basis. For example, any golfer that comes out here on Thursdays, Fridays, Saturday and Sundays -- they can take a caddie for free of charge," said Phil Poletti, Caddie and Leadership Academy.

The addition of caddies come from the Caddie and Leadership Academy run by Phil Poletti.

"We ask them, the students to fill out an application and we choose them again based on academics, financial need, strength of character. We require them to write an essay, to take a test, screen them out that way," Poletti said.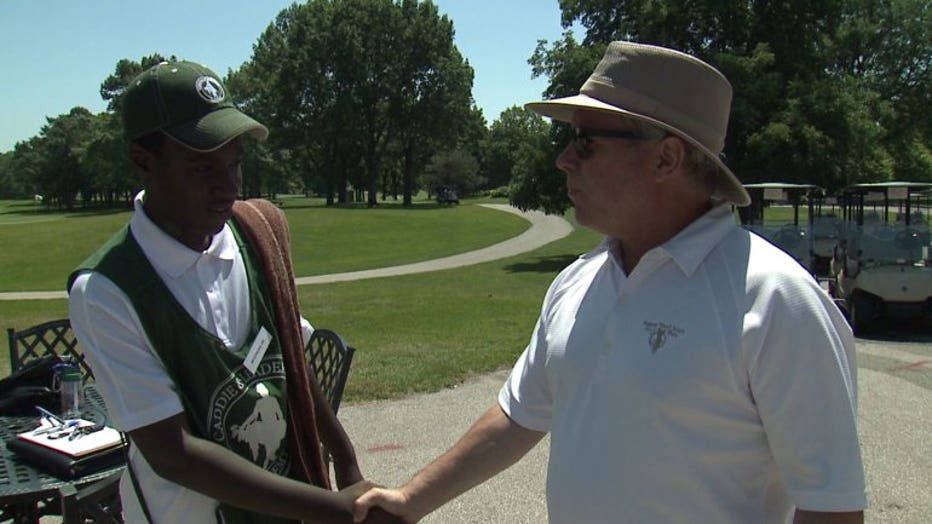 Caddie and Leadership Academy


The program will run for 12 weeks and include 17 children ranging in age from 13 to 15 years old. For the new caddies, expertise is not a requirement.

"The kids seem to be really enjoying it. They're getting out. They're getting fresh air. A lot times I would say for 80 percent of the students that we have in the program, this is the first time they've really been on a golf course," said Poletti.

Which is where the learning process comes in for 14-year-old Hameeda Hazelwood.

"I learned a lot about the game of golf because previously I didn't know anything about it," said Hazelwood. "I learned that there is 18 holes. I learned the different clubs they us."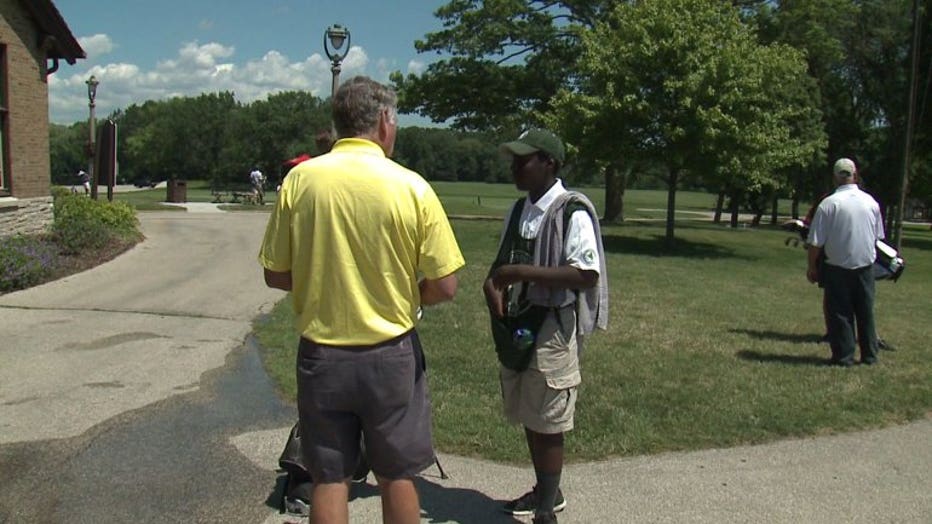 Caddie and Leadership Academy


Etiquette is also an important part of the game as 13-year-old Tony Austin is finding out.

"Always stay still while someone is golfing and if the person hits the ball on the right side, I have to go on the left side -- or if the ball is on the left side, I go on the right side and wait for them to hit," said Austin.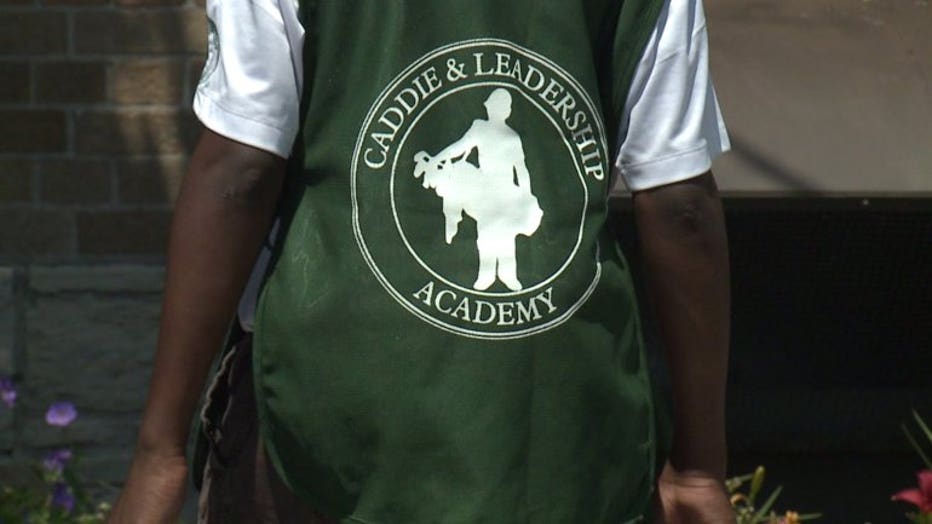 Caddie and Leadership Academy


Along with learning the game and the job, 15-year-old Zaid Afifi is realizing responsibility is a key to success as well.

"Probably communication and dedication. So show up, stay up, shut up -- that's our motto here, and I apply that every day and every time that I go out," said Afifi.

While adding to their knowledge, the caddies are also cashing paychecks as they are paid $200 in educations grants every other week, and they're taking home even more.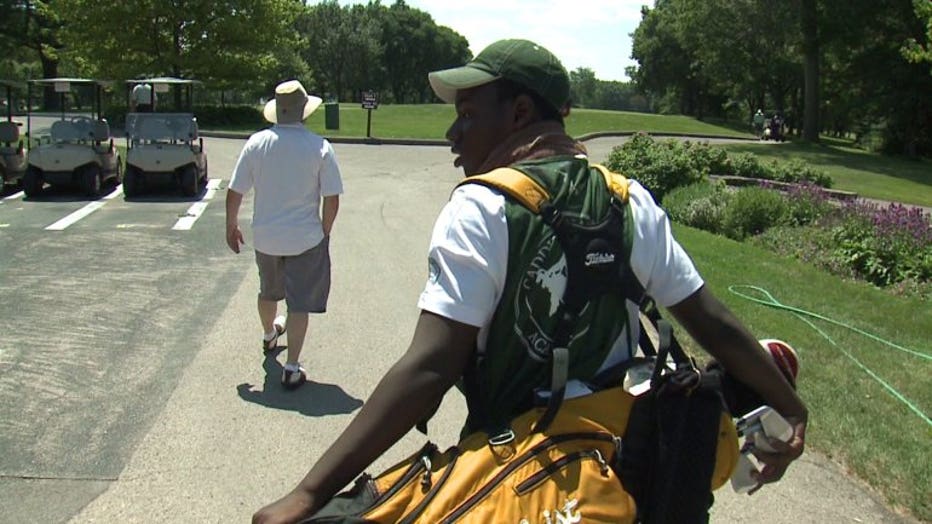 Caddie and Leadership Academy


"They are teaching us leadership skills," said Hazelwood.

For Afifi, looping for the first time is laying the foundation for success in the future.

"I'm meeting new people, hearing what they have to say, making new contacts for the future," said Afifi.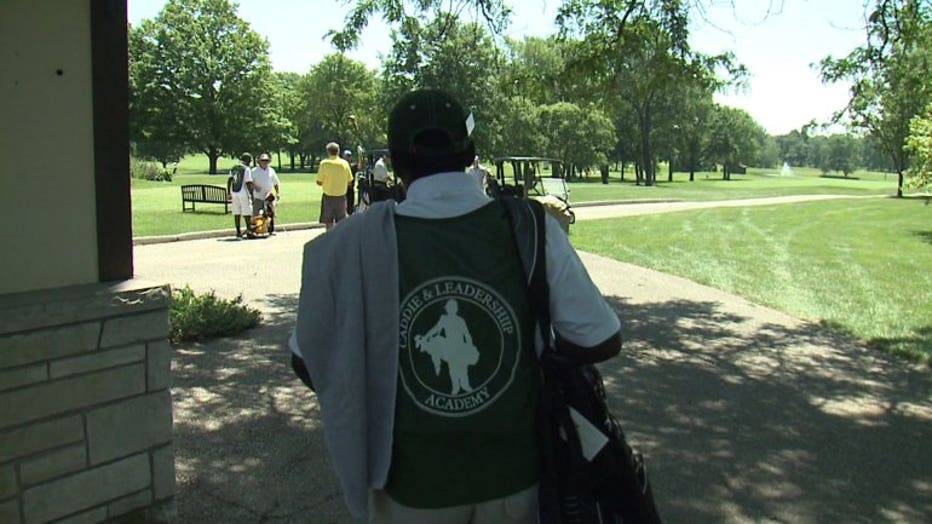 Caddie and Leadership Academy


"Just the fundamentals, life lessons, shaking hands, looking people in the eyes, speaking loud enough where they understand you and having that confidence to interface with a variety of different adults out of their comfort zone -- that's where the real benefits come from.  And then they make a nice stipend. Plus if they do a good job, they learn very quickly that they can earn tips and get all kind of little extra benefits from it," said Poletti.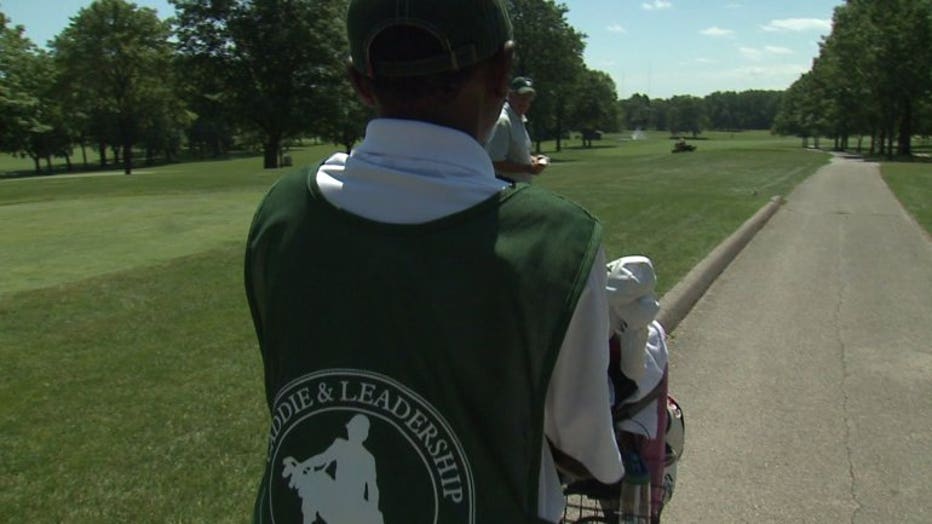 Caddie and Leadership Academy


An expectation for Austin is another opportunity.

"I hope to be here next year to do the exact same thing I did this year," said Austin.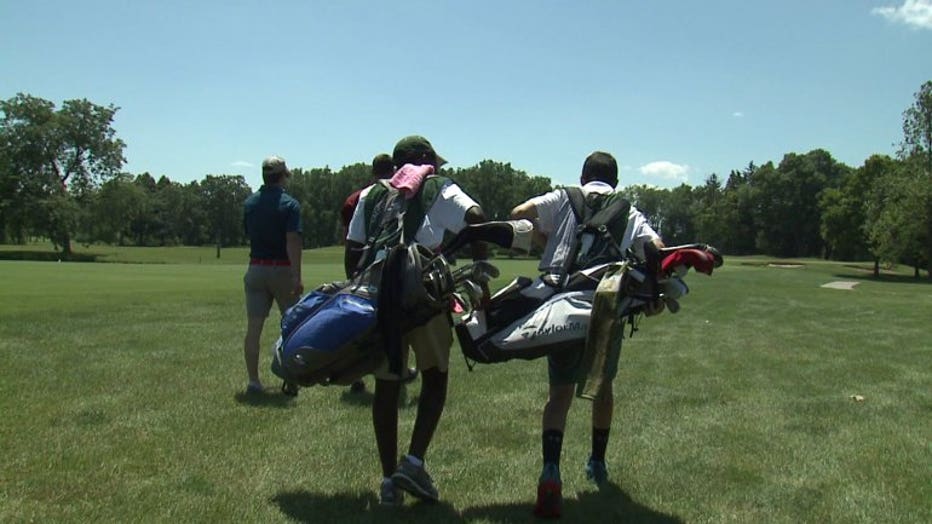 Caddie and Leadership Academy


Another reason for the program is to identify potential candidates for the Chick Evans Caddie Scholarship -- that is a full tuition and housing college scholarship for golf caddies.