'You can, if you will:' At last, Jerry Kramer is inducted into the Pro Football Hall of Fame


CANTON, Ohio -- The long, long wait for Jerry Kramer has ended. At last, the star guard of the Green Bay Packers has been inducted into the Pro Football Hall of Fame.

A senior committee nominee, Kramer became eligible in 1974 after 11 seasons with the Packers in which he won five NFL championships and two Super Bowls. Now 82, he admitted to being bitter when often passed over for the hall, but that any such feelings "disappeared" when he got in this year.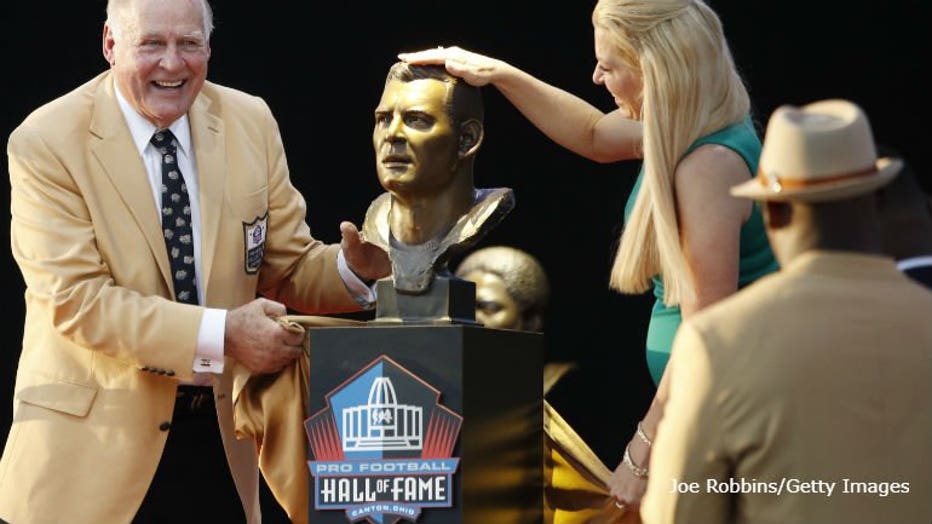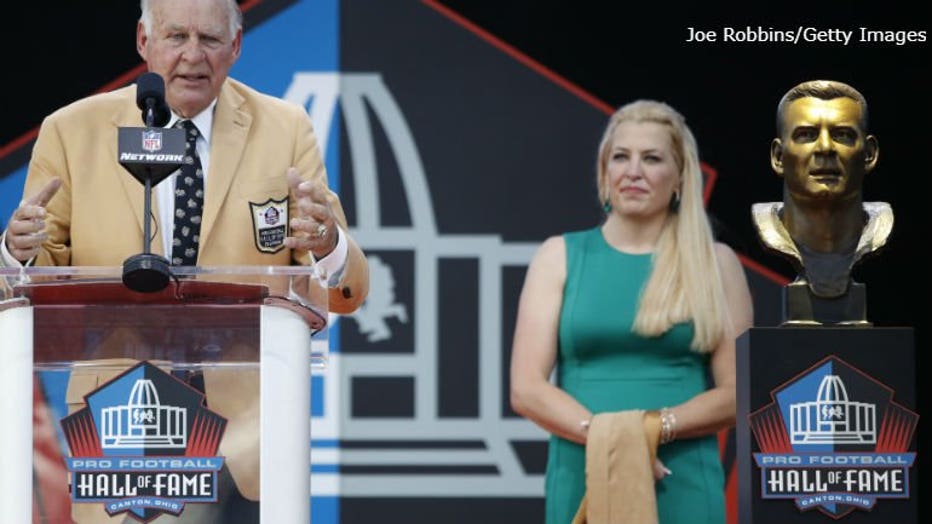 CANTON, OH - AUGUST 04: Jerry Kramer speaks as his daughter Alicia looks on during the 2018 NFL Hall of Fame Enshrinement Ceremony at Tom Benson Hall of Fame Stadium on August 4, 2018 in Canton, Ohio. (Photo by Joe Robbins/Getty Images)


Kramer noted the Packers went 1-10-1, the worst record in their history, when he was a rookie.

"Coach Lombardi arrived and the world turned around," said Kramer, one of the anchors of the vaunted Green Bay offensive line under Vince Lombardi, and the guy who sprung the block to lead Bart Starr's quarterback sneak to win the Ice Bowl against Dallas for the 1967 conference title. The Packers then won a second straight Super Bowl.




Kramer also spent some time placekicking for Green Bay. He made five All-Pro squads, the NFL's 50th Anniversary Team, NFL All-Decade Team of the 1960s and the Super Bowl Silver Anniversary Team.

He paid tribute to learning the importance of "preparation, commitment, discipline, consistency, pride, tenacity, belief in your team and belief in yourself."

"It was an incredible experience to be with him and have him bring you along," he said of Lombardi. "Approval and belief: powerful, powerful tools."