Yelich, Braun go deep in 9th as Brewers beat Cards 5-4


MILWAUKEE — Christian Yelich and Ryan Braun hit consecutive homers off Dominic Leone with two out in the ninth, sending the Milwaukee Brewers to a 5-4 win over the St. Louis Cardinals on Tuesday night.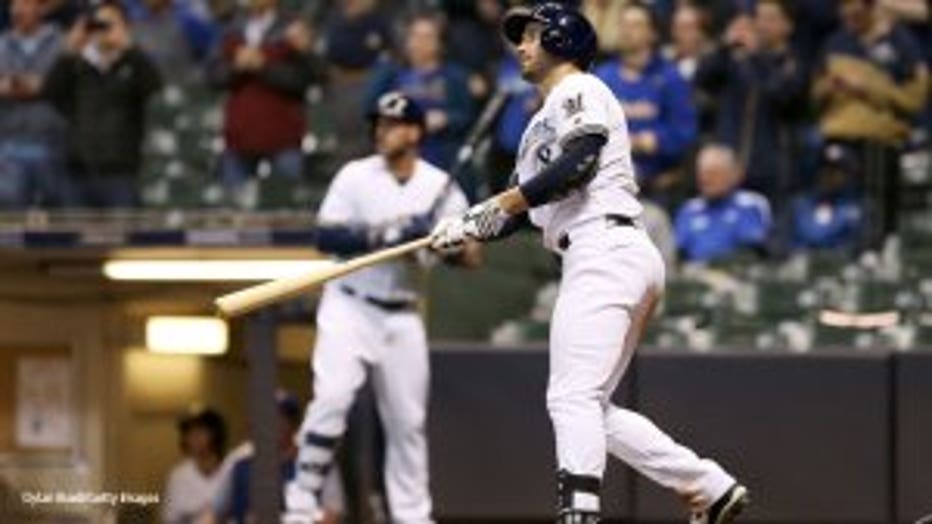 MILWAUKEE, WI - APRIL 03: Ryan Braun #8 of the Milwaukee Brewers hits the game-winning home run in the ninth inning to beat the St. Louis Cardinals 5-4 at Miller Park on April 3, 2018 in Milwaukee, Wisconsin. (Photo by Dylan Buell/Getty Images)


Leone (0-1) retired the first two batters, but then lost Yelich on a 2-2 pitch before Braun whacked the next one for his fourth career game-ending homer.

Tuesday night's game was the first in Major League history to start and end with back-to-back homeruns.

Dan Jennings (1-0) picked up the victory with a perfect ninth.

Dexter Fowler and Tommy Pham opened the game with consecutive homers for St. Louis, and Marcell Ozuna made it 4-0 with a two-run shot in the third. Jack Flaherty struck out nine while pitching five innings of one-run ball, but the Cardinals' bullpen lost the lead.