'Wisconsin will always mean a lot:' Jordy Nelson talks Green Bay days and his future in Oakland



LAKE GENEVA -- Former Green Bay Packers' WR Jordy Nelson returned to Wisconsin this past weekend to take part in the "Jockey Being Family" gala at Grand Geneva. FOX6's Tim Van Vooren got to ask Nelson about his family, his days in Green Bay and his future in Oakland.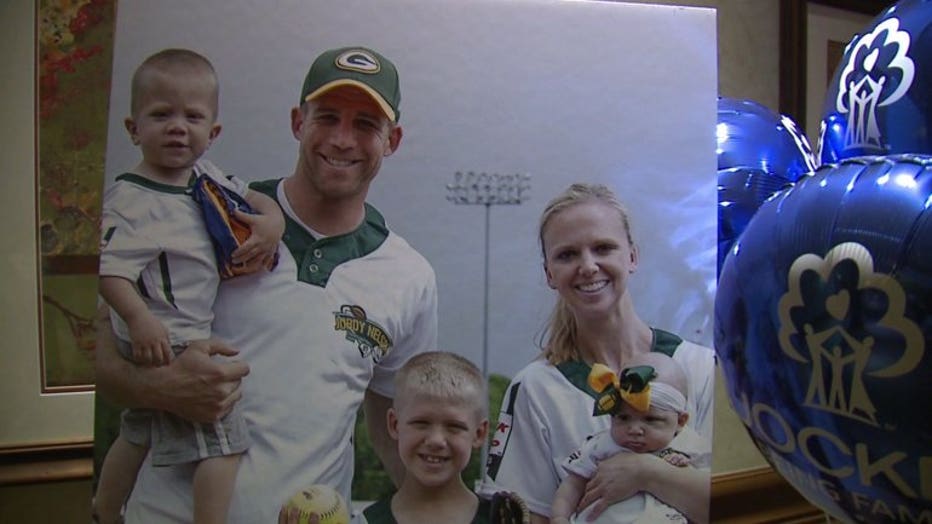 "This event means a lot. Jockey Family means a lot to myself and my wife and our family obviously, and obviously Wisconsin will always mean a lot. It's great to be back and be a part of it as much as we can. It's always nice to come back. It's always great to be back in Wisconsin. It doesn't honestly feel like I left yet. It feels like I've just been on a couple weeks vacation or something. It's great to be here. My family has been here the whole time and I've been in and out, so a lot of it hasn't changed yet, but it will change here in about a... even then it won't change really because we usually leave about this time to go back for summer in Kansas, so in July, we will go west instead of north. It's been different, but we are making it through the process like any family would when moving their careers. We are in the process of it. Got about another week in Green Bay, and then we are all out. We are excited about the opportunity and look forward to it," said Nelson.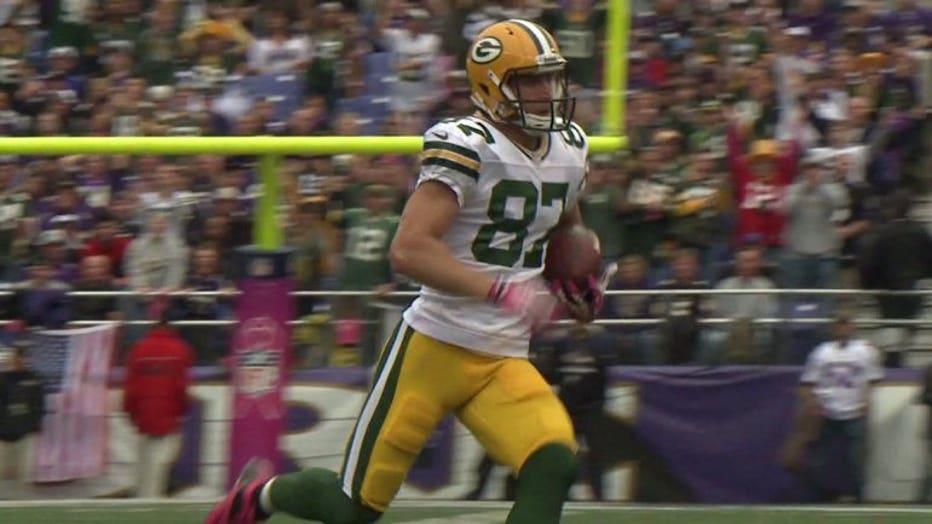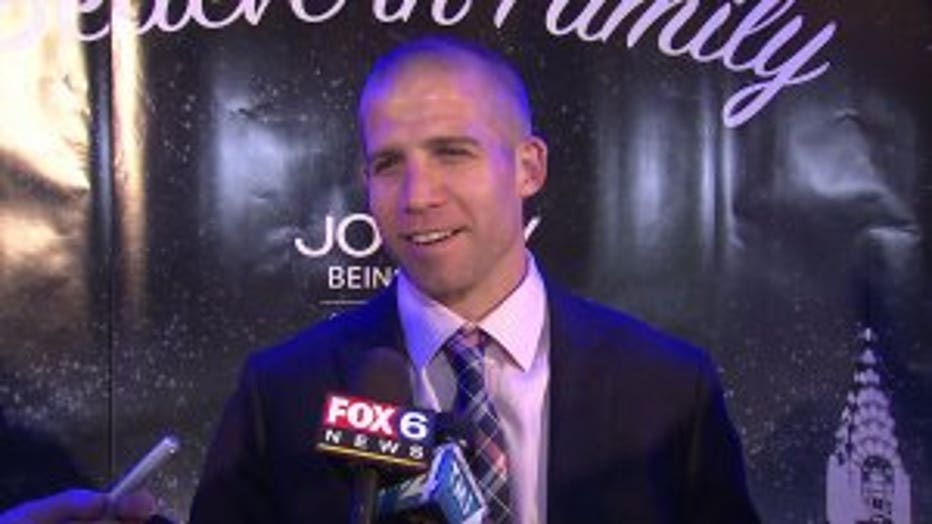 "I don't think you spend over 10 years in one spot and just erase it from your life, especially the life we have had and what we've grown here. That will always be the case. Obviously we will move on in Oakland and California for a couple of years and who knows -- maybe to Vegas after that. We will find out, but you don't ever know. You think you have a plan and then God tells you to take a left instead of a right apparently, so it's something we are enjoying. It's been a different process, but we are going to have a great experience out there and enjoy it as well," said Nelson.

FOX6's Tim Van Vooren: "Guaranteed road game in Kansas City. That will be nice."

"Yes and Denver is right there and it will be fun," said Nelson.

FOX6's Tim Van Vooren: "What do you have left and what do you have to prove?"

"I don't have anything to prove. I am enjoying the game and as long as I'm healthy and enjoying it, we will be good," said Nelson.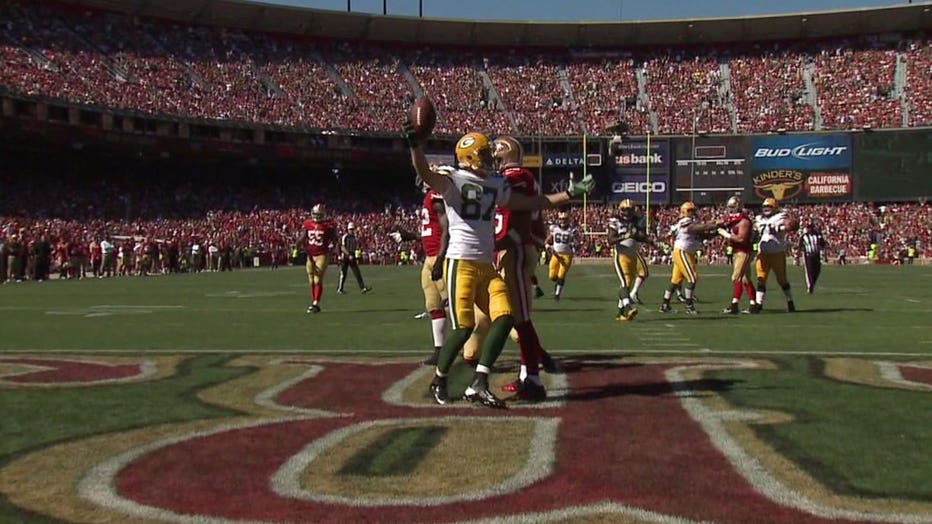 "It's weird thinking about him not being a Packer anymore, but he still feels like Jordy -- still feels like family. Praying for him, wishing him all the best. I know he is going to do great things because Jordy is always going to be Jordy, but you know, it's, we are always family," said Ty Montgomery, Packers' RB.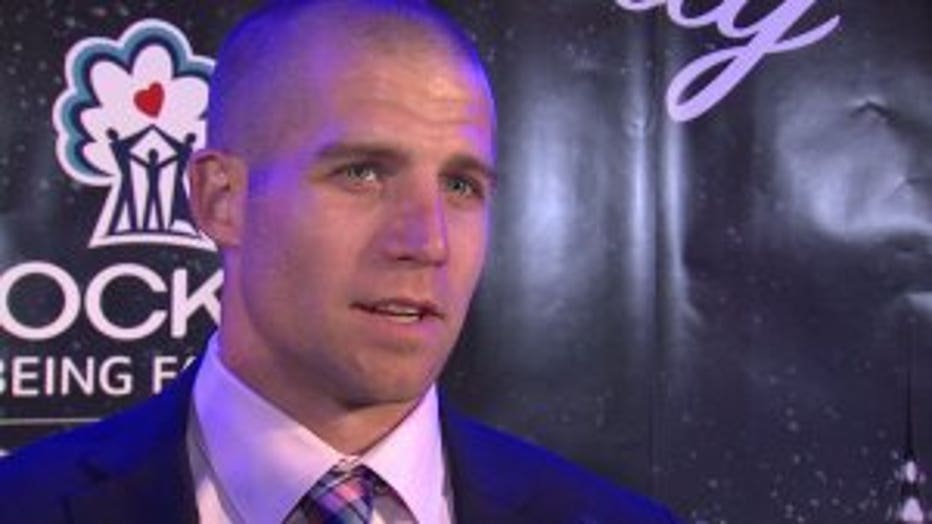 "It's been too crazy to even think about that yet. I think that's when your whole career's done. It's when everything is over you take a deep breath and look back. Since I got released to now, it's been fast-paced, kind of chaotic in trying to get it all figured out, traveling a lot -- that's the last thing on my mind is to look back at that, so I got another answer to avoid the questions," said Nelson.

FOX6's Tim Van Vooren: "What's your feeling as you go out of Green Bay?"

Nelson: "Oh I'm fine, I'm fine. It's part of the business. You've seen it long enough in 10 years. Obviously the goal would be to play in one place your whole career but that's very rare in this game, so it's not what it was meant to be, so we are going to go to Oakland and enjoy it and see what we can do out there. We will stay in touch obviously so, I did when we got two feet of snow and I was playing golf, so it will be fun too, and I'm sure we will talk weekly and see what they are doing and see and check in on us and we will see them week three in August so that will be fun."