Winter doesn't mean the end of the golf season at Destination Kohler! "We have things people can do"


KOHLER -- It's winter -- but at Destination Kohler...golf is never out of season!

"We were trying to extend our season and extend the golf experience for our guests, not only into the winter months, but into the later hours of the day," Dirk Willis, director of golf at Destination Kohler said.

For years, the arrival of winter meant the end of golf until next year. But not anymore.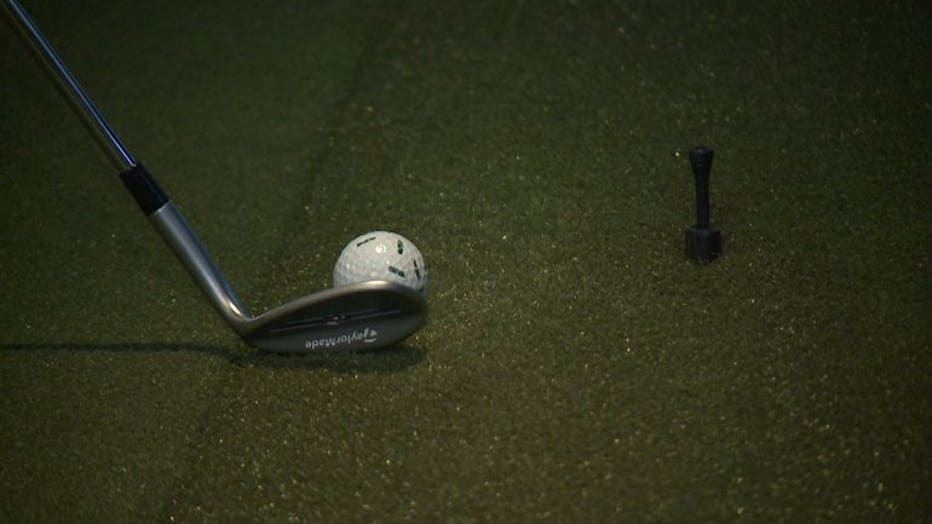 "We`ve been pleasantly surprised to see how busy we`ve been. We do run leagues in the winter months," Willis said.

Those leagues have Willis and his colleagues busy.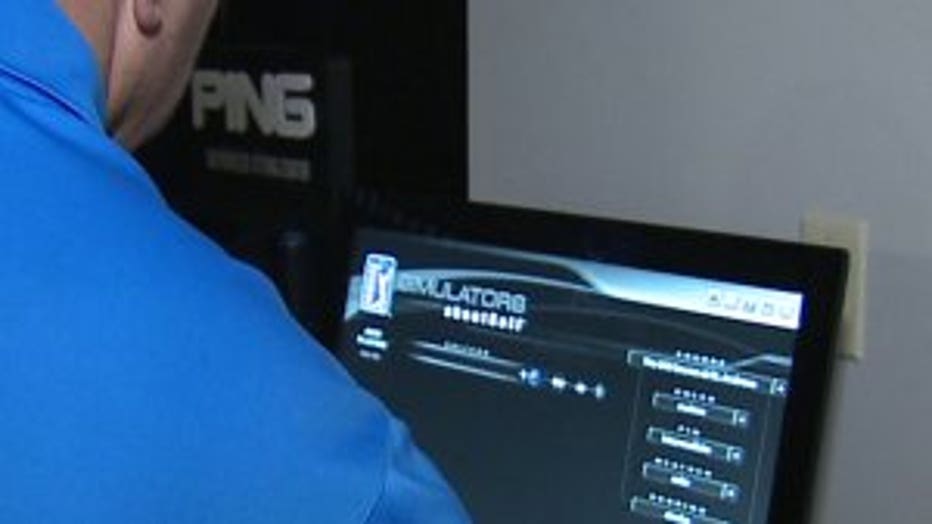 "This indoor entertainment facility gives our guests the opportunity to come in and play a little bit more golf, play some contests on the golf course, get together with their friends and just have a nice, social environment," Willis said.

Willis was able to play the 7th hole at Pebble Beach while still in Kohler, Wisconsin -- using an "About Golf" simulator.

"They`re really important to the golf industry -- number one  because it extends our season. We have things people can do related to golf during the winter months. You don`t have to go up to Pebble Beach and spend up to $500 to play Pebble Beach. You can come in here, pay $35 and play nine holes at Pebble Beach in an hour. And it`s very realistic," Willis said.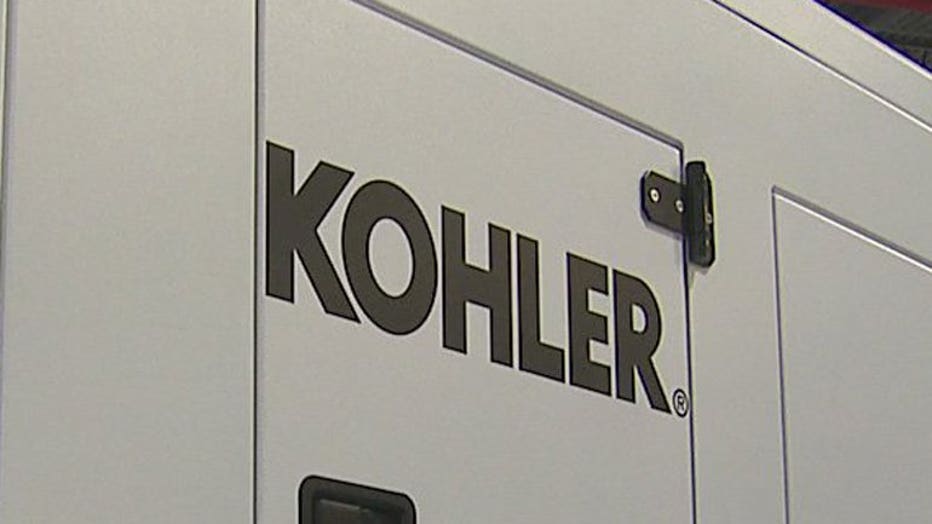 So realistic, in fact, that all of the flaws in FOX6's Brandon Cruz's game were on full display -- swing after ugly swing!

"More than anything, the play-ability and the playing characteristics of the simulators are very realistic. These simulators, as I said, are very state-of-the-art. They have the latest in high-speed camera technology and they calculate the exact measurements of the golf ball and they`re very, very accurate -- more accurate than some of our customers might want them to be!" Willis said.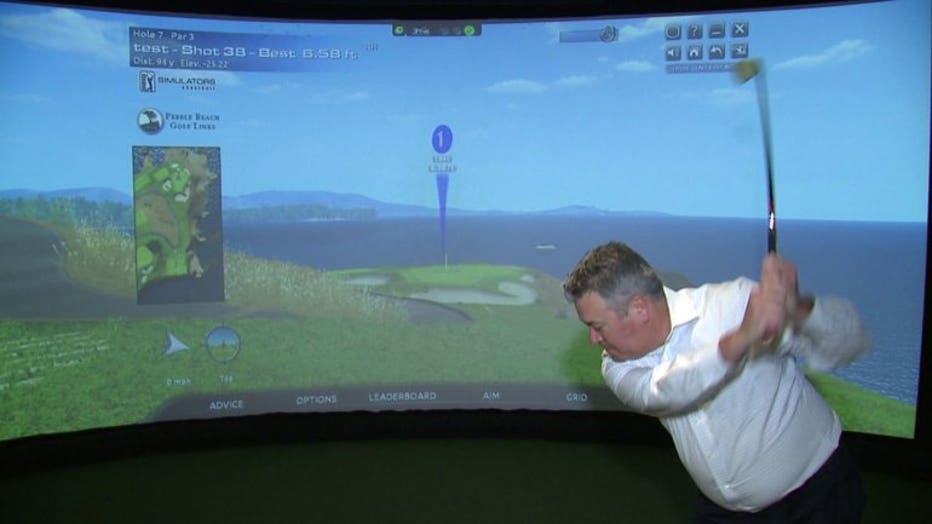 While a simulator is used for fun, it is also used as an important tool on the teaching side of the game.

"Some of the things we thought were happening with a golf ball years and years ago, based on our PGA teaching manuals, were proven not to be entirely true. One of the things was that you`re always taught that the direction of the ball starts with the path of the club. What we`ve actually found out through TrackMan and About Golf and other golf simulators is that the actual angle of the club face has much more to do with where the ball starts and ends up more than anything else," Willis said.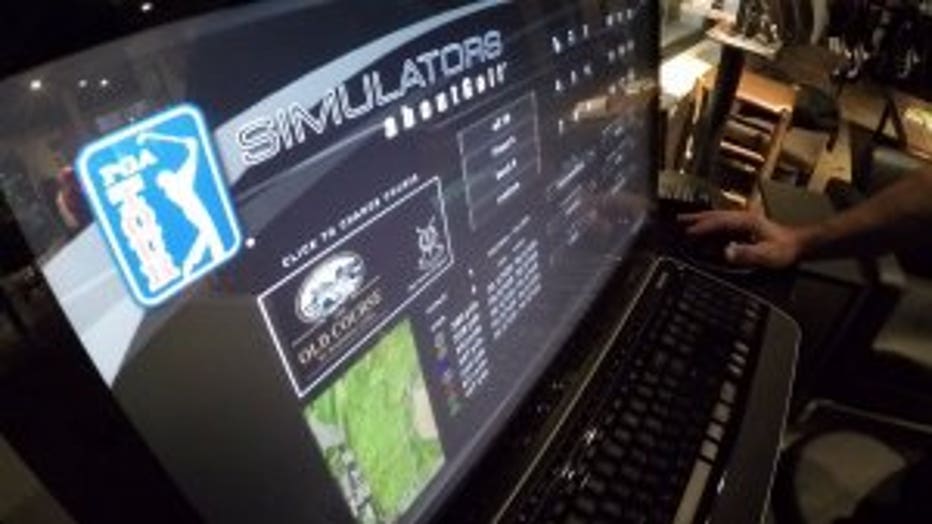 So even a player as bad as FOX6's Brandon Cruz can play indoors on some of the great courses around the world and maybe even learn something about their game.

 

"You don`t have to go chasing your ball in the woods. You can put the mulligan rule on and you can keep hitting mulligans if you want. They don`t have to go pay a greens fee and be tracked by a marshal around a golf course to make sure they`re keeping time. You pay coming in here. You pay for your hour and you do whatever you want for that hour. You can make it very inclusive for just yourself or you can bring other people in and make it a social activity," Willis said.

Willis said the leagues are very popular, as nearly 100 people have signed up to participate.

The simulators allow for teachers to see exactly what is happening with a player's swing so they can improve their game without external factors creating issues.

CLICK HERE to learn more about indoor golf at Kohler.