"What he's doing is exactly what I want to do," Local golfer wants to follow in footsteps of Steve Stricker


BROWN DEER -- As the PHC Classic played out at Brown Deer Golf Course, one player took another step towards fulfilling her dream. It's a dream that started in a small Wisconsin town and could end up reaching the world stage. Allyssa Ferrell wants to play professional golf.

"I think it's a fantastic thing. I just love to do it," Ferrell said.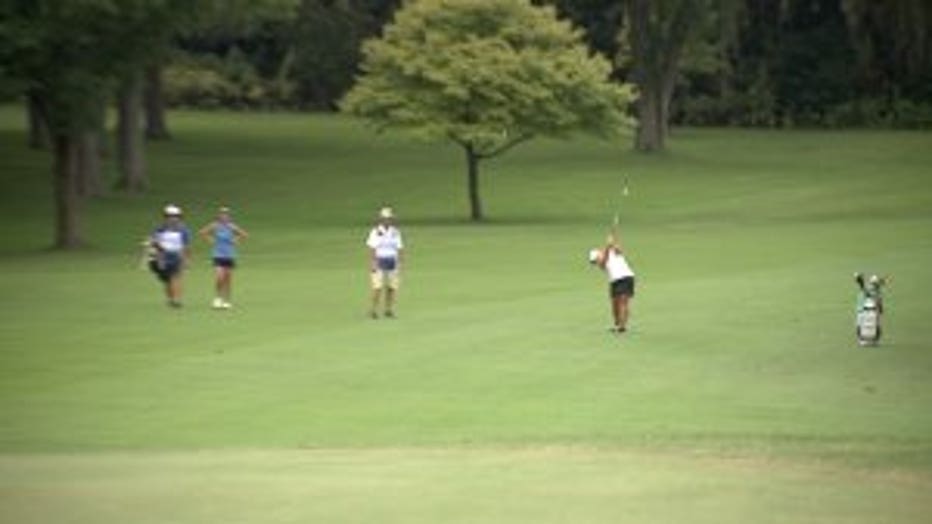 Even as she got ready for a tour that could help shape her future, Ferrell enjoyed her time on the golf course.

"I think that's really important to remember -- to have fun while you're out there. It's a nice day leading up to the weekend, to kind of relax and remember to have fun, just like all you guys are," Ferrell explained.

She was preparing for the Pro-Am round leading up to the Symetra Tour's PHC Classic at Brown Deer Golf Course. This was a special one for Ferrell as she plays her second season on the tour.

"I love Wisconsin. I think Wisconsin has some amazing golf courses, especially this one. So it's really extra special that I get to spend a week basically at home," Ferrell said.

Ferrell grew up just outside Madison, in Edgerton, which is also the home of Steve Stricker.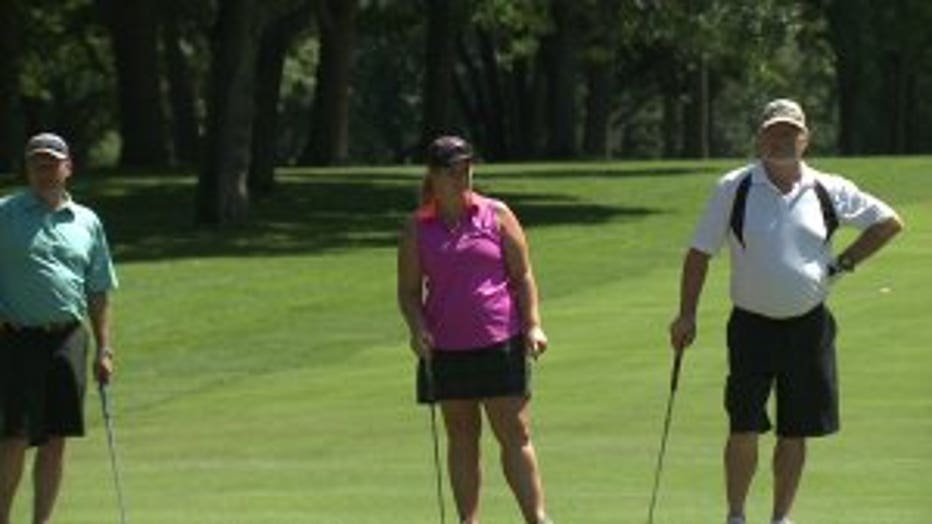 "He graduated with my parents. His parents still live right down the street from my country club, so we see them all the time. Yeah, what he's doing is exactly what I want to do, " Ferrell said.

One way in which she's following Stricker's path, is by hiring his swing coach.

"I started working with Dennis Tiziani a couple years ago on my swing. That's been fantastic. He's amazing, " Ferrell explained. "Obviously he knows what he's doing with Steven Stricker. So that's been fantastic."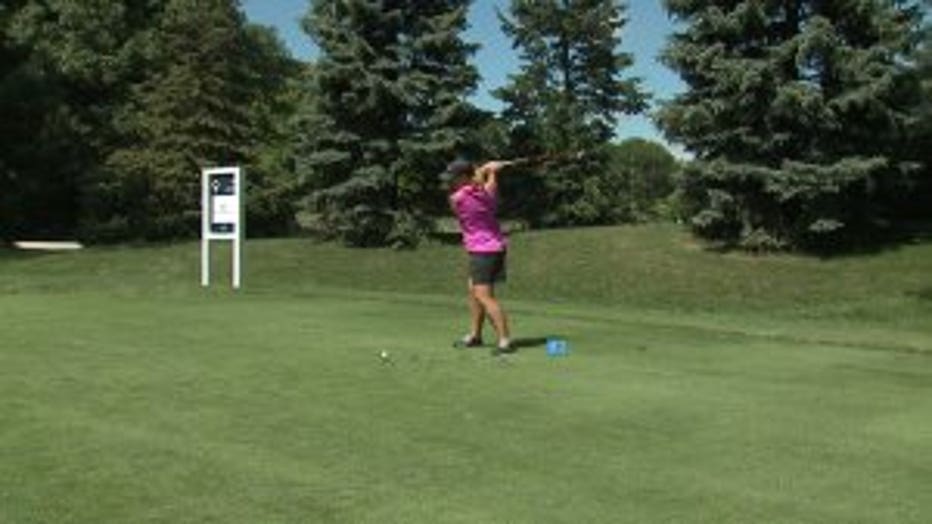 However, her hard work began many years ago.

"When I was eight years old, I was like, 'Dad, I would love to play professional golf.'" But now that I'm trying to do it, I'm like 'OK, this is a little more work than I thought.' But I love it," Ferrell said.

Ferrell said family is a huge reason her love for the game has grown. That was on full display during the PHC Classic when her dad was her caddy.

"It's a great bonding thing for us and that's what's really got me into golf," Ferrell said.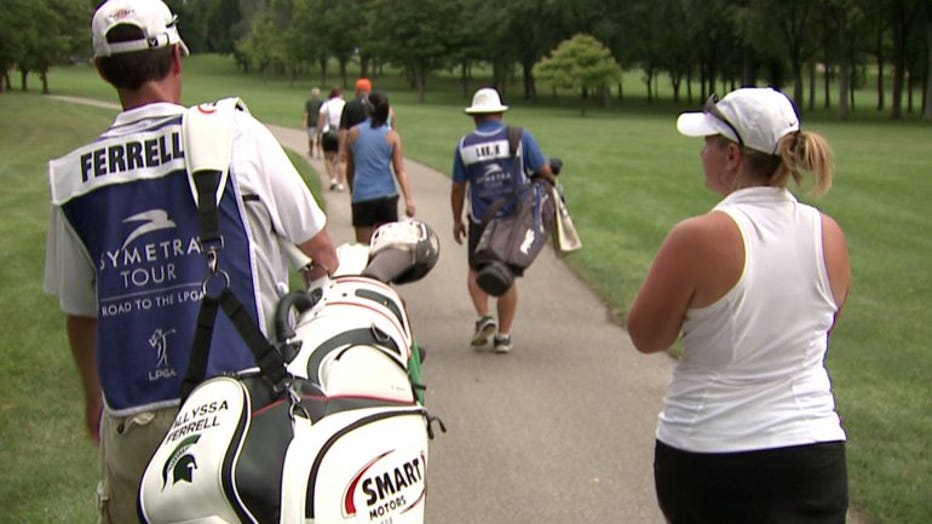 Allyssa Ferrell and her dad


The passion for golf doesn't rest solely with Ferrell and her father. Her younger sister, Brooke, is an aspiring pro, who's playing golf for the University of Wisconsin.

"We always compete. I mean, ever since we were little, Brooke always wanted to hit it a little further, or, you know, she always wanted to beat me, " Ferrell explained. "So we still have that competitiveness, but we're also still trying to learn from each other."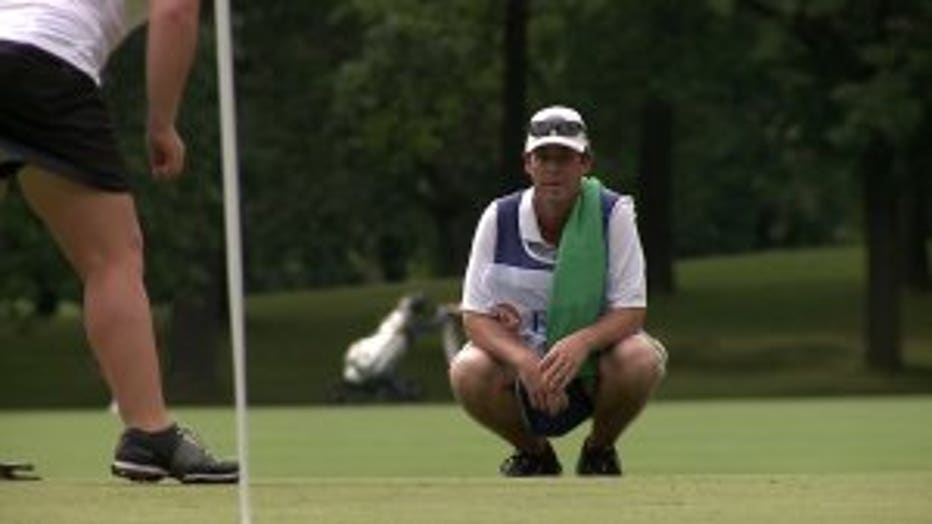 Allyssa Ferrell and her dad


That's why Ferrell will be taking time to help her sister as she works towards playing on the LPGA tour as well.

"I love it. You can compete any day you want but sometimes it's OK to take a step back and appreciate what you have," Ferrell said. " So when I'm trying to help Brooke, I'm still thinking about golf, but I'm still able to apply what I've already learned and be able to help her because I know the struggles that I've gone through. Trying to be able to help her and not have to go through those same ones is perfect."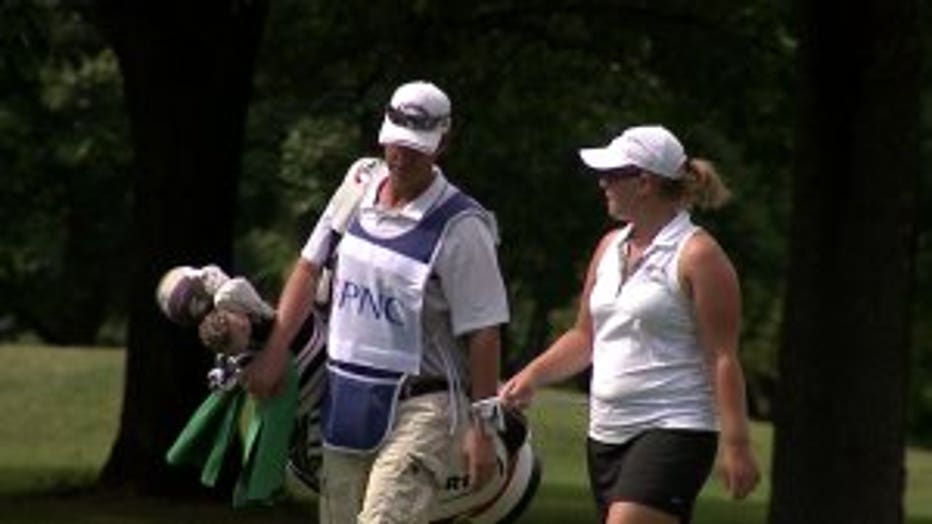 Allyssa Ferrell and her dad


If she's able to follow her dreams, as well as Stricker's path, Edgerton could be considered a new hot spot for the game of golf.

"I hope so. That would be awesome, especially with my younger sister coming up. I feel like we're just... there has to be something in the water around there," Ferrell said.

Unfortunately, Ferrell didn't make the cut at the PHC Classic. However, she's still hopeful she'll earn her LPGA Tour card by the end of this season's Symetra Tour.