'We'll never be normal again:' Little boy who's been through a lot serves as honorary survivor at Relay for Life


WEST BEND -- A little boy who has been through a lot is preparing to start kindergarten this fall, but before that, he was selected to serve as the American Cancer Society's honorary survivor during the Relay for Life.

"We have been very busy. The kids are in baseball, tennis, swimming, summer school," said Amy Gagnon.

On a recent summer day, three little boys, Kyle, Nathan and Philip Gagnon played happily at Regner Park.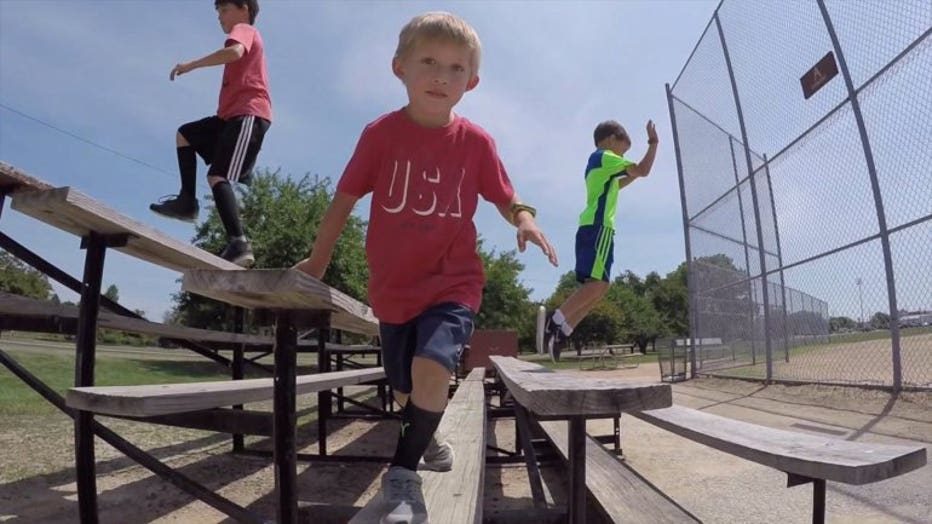 "It's fun to watch them, watch them become little individuals, people, and watch them grow," said Gagnon.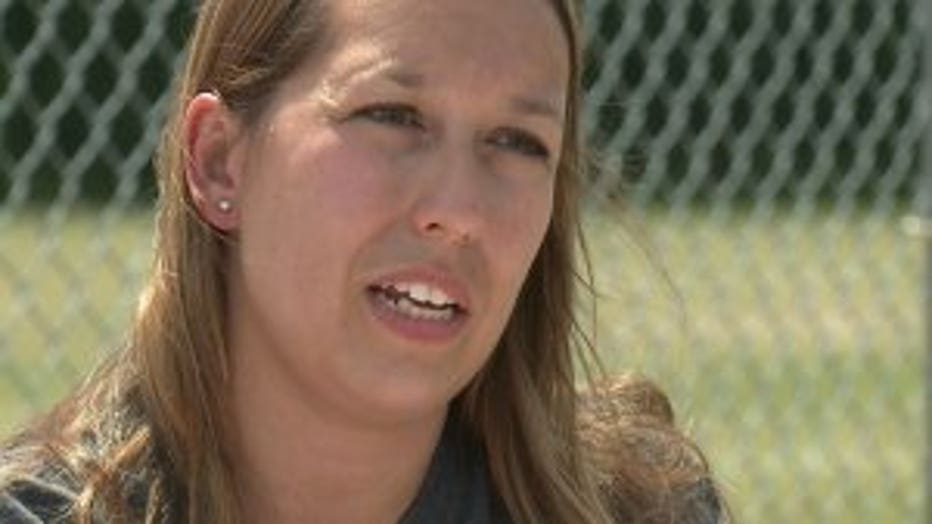 Amy Gagnon relies on a couple of things to keep everything running smoothly.

"Mocha! My calendar. You just got to do it," said Gagnon.

The family took part in the Dirty Ninja Race at Regner for a second straight summer.

"They got filthy and we ended up throwing out their shoes," said Gagnon.

Her calendar was full last summer, but for a much different reason. Her youngest son, Philip, was sick.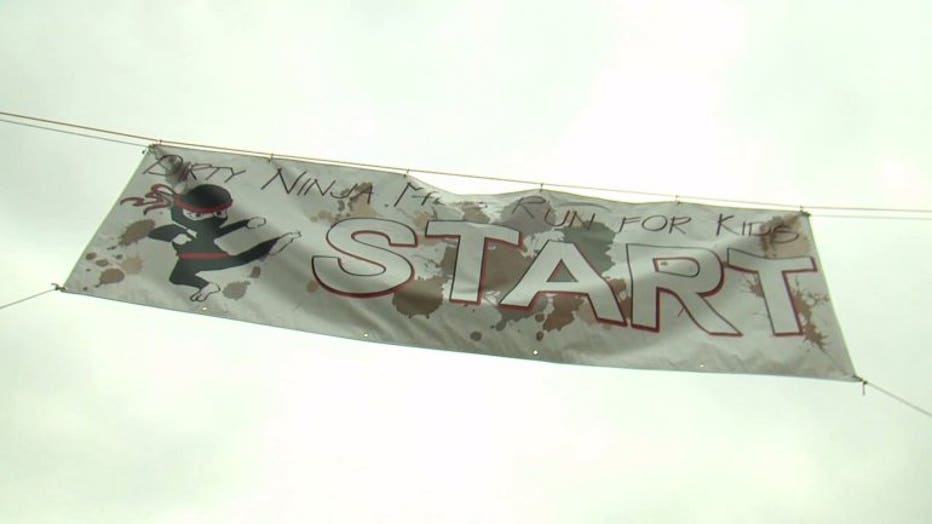 "We noticed a little spot of blood in his urine a couple times during the week and we took him in to get tested and it showed there was an indication of something wrong," said Gagnon.

Another indication came when they found a blood clot in his diaper.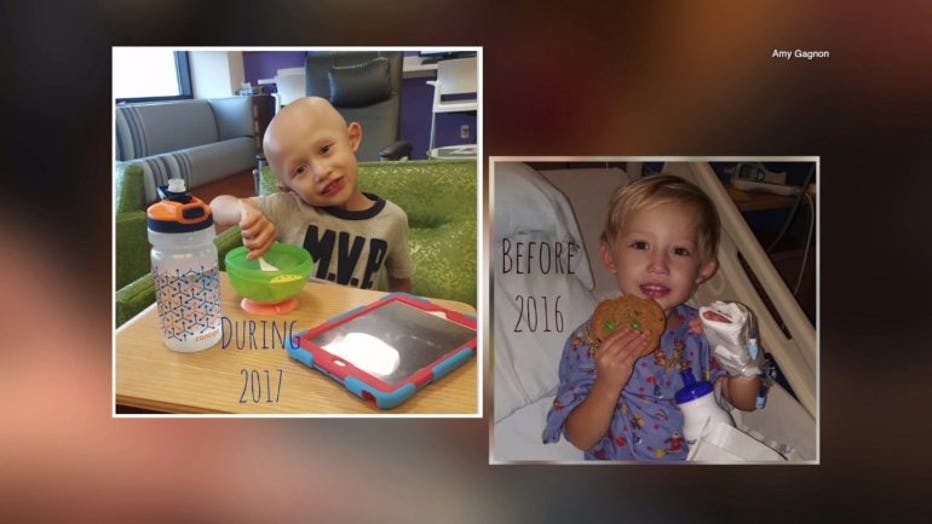 "My husband took him to Children's emergency room and then discovered there was a 12-and-a-half centimeter (tumor) inside or around his kidney," said Gagnon.

The diagnosis was Wilms tumor, a rare kidney cancer that mainly affects children between the ages of three and four.

"Within a day-and-a-half, he was in surgery -- getting his kidney removed," said Gagnon.

For 19 weeks, there were weekly chemotherapy treatments for Philip.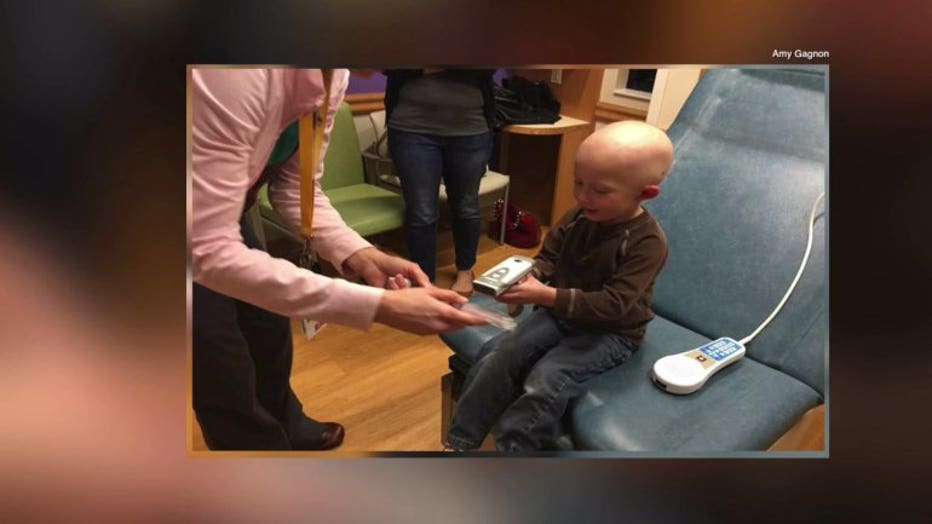 "At the end of that he had a CT to make sure it was, it went away, that the chemo helped. Unfortunately, it didn't for Philip. There was a new spot inside his right lung. He had to undergo another surgery last February to remove that nodule, and then the new treatment and plan involved radiation and another 26 weeks of treatment," said Gagnon.

Instead of two drugs, this time it was five, and Philip went from one day of outpatient treatment to five.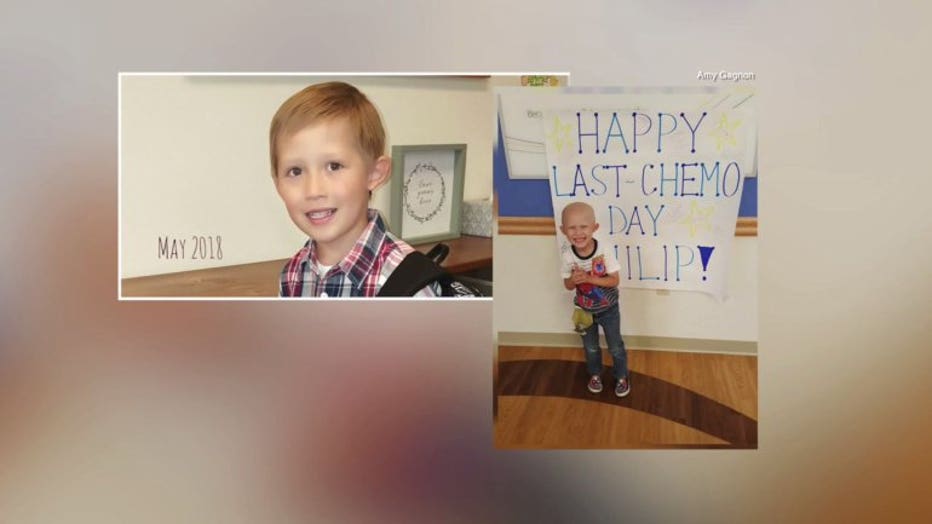 "It became our new norm to have treatment, have a weakness where his immune system was really compromised," said Gagnon.

Finally, on Sept. 30, 2017, Philip was discharged, but his journey was far from over.

"We'll never be normal again. Unfortunately, because he had radiation to the lungs, we have to now do pulmonary lung testing throughout the next several years. We have to do echos (echocardiograms) and EKGs to make sure his heart's still strong enough. He might be infertile. We'll test that later in life. He gets scanned every three months for the next couple years to make sure the cancer has not spread, and also, too, to watch out for a secondary cancer and they're mostly concerned for leukemia," said Gagnon.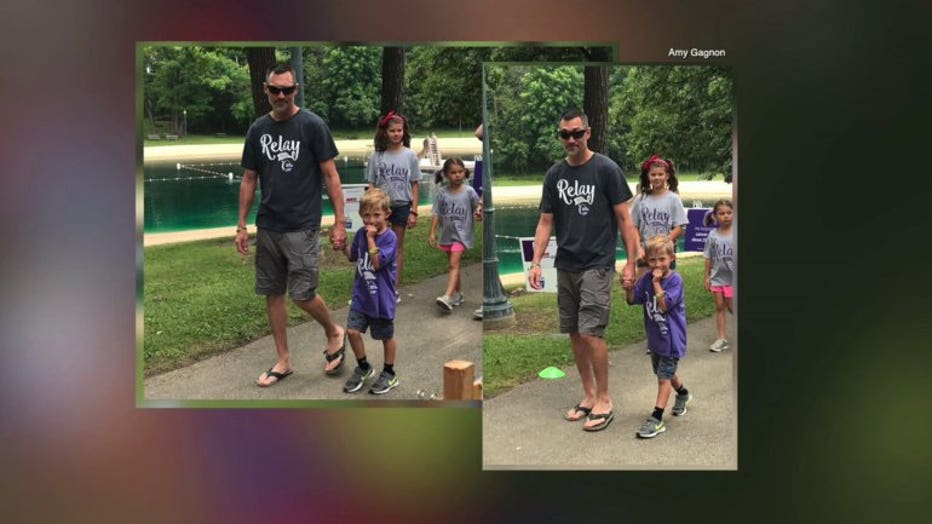 With those concerns being monitored by his doctors, Philip has gotten back to being a very active and happy little boy, adding to Gagnon's calendar by taking on the role of honorary survivor for the American Cancer Society's Relay for Life.

"It means we get to celebrate and honor the people who have gone through those treatments and celebrate their lives -- that they're here with us," said Gagnon.

Laurie Bertrand, the executive director of the American Cancer Society of Wisconsin said she sees the Relay for Life as an important tool for the Gagnon family and others.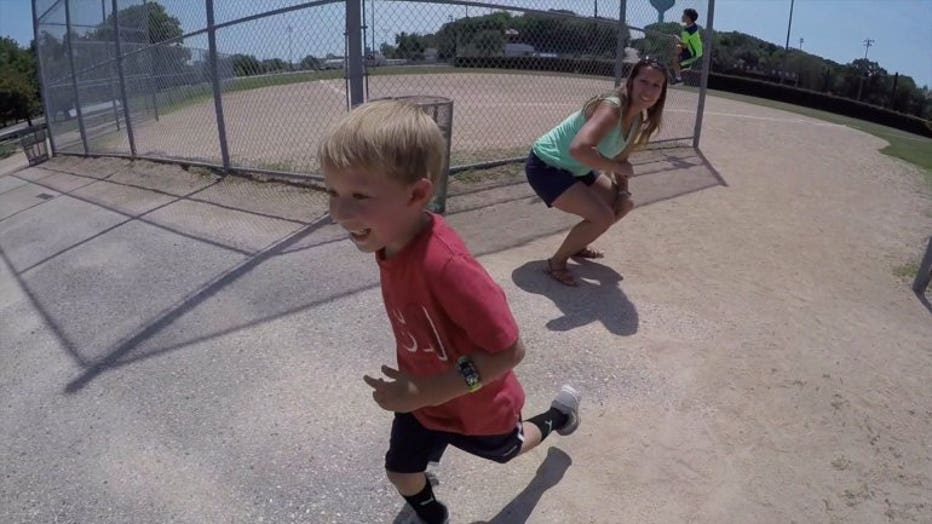 "There is hope out there -- and what's really incredible is we gain partners like Kohl's Healthy Families, that come out and make sure families have the resources that they need when they have to cope with a diagnosis," said Bertrand.

The Gagnon family is still coping and hoping.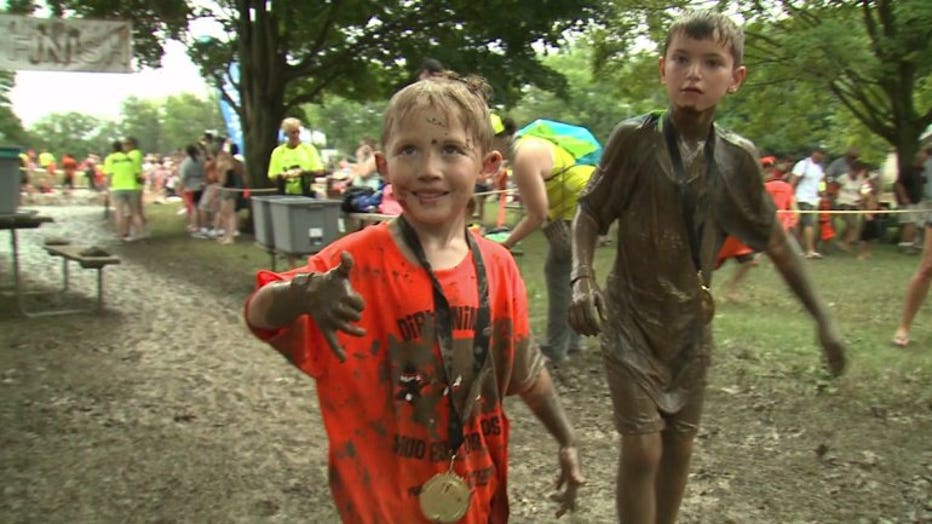 "We will be able to breathe easily in maybe five years, knowing for sure he is in the clear. As of right now, we just take it day by day. He's good today and that's all we can ask for," said Gagnon.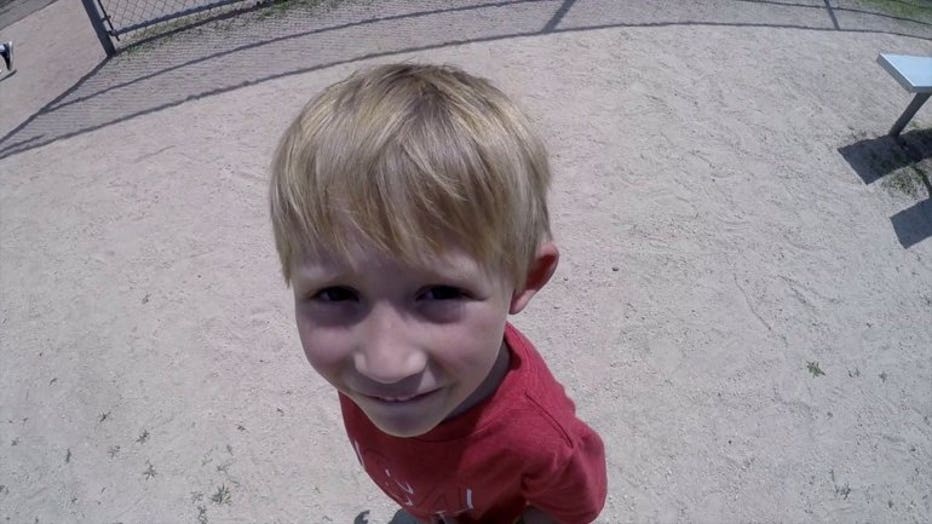 In all, Philip had four surgeries, numerous chemo and radiation treatments and many blood transfusions. This fall, he'll start kindergarten.

Related links: