"We have to work harder:" Milwaukee Bucks recap the season; look ahead to 'Own the Future'
MILWAUKEE -- Last year at this time, the Milwaukee Bucks were getting ready for the playoffs. Not this year -- they took a step back in the win/loss department. With Giannis Antetokounmpo and Jabari Parker leading the way, they can still "Own the Future."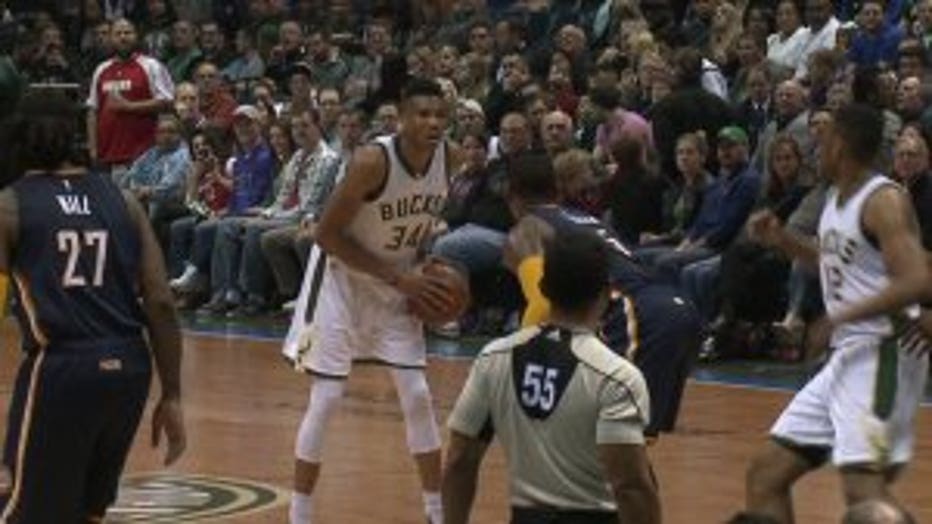 Jerryd Bayless sinks a winning shot against Chicago Bulls in game in game four of the playoffs last year. In many ways, last year was magical for the Milwaukee Bucks. They shocked the NBA world, going from a franchise worst 15 wins, to 41 extending the Chicago Bulls to six games in the first round of the playoffs.

This year, with the singing of free agent Greg Monroe, there were great expectations. But a young group, beset by injuries, won 33 games and missed the post season.

Friday, April 15th the Bucks find out if they're 8th, 9th or 10th in the NBA draft lottery.

"We didn't make the playoffs, we fell short of our goal; we have to get better," said Monroe.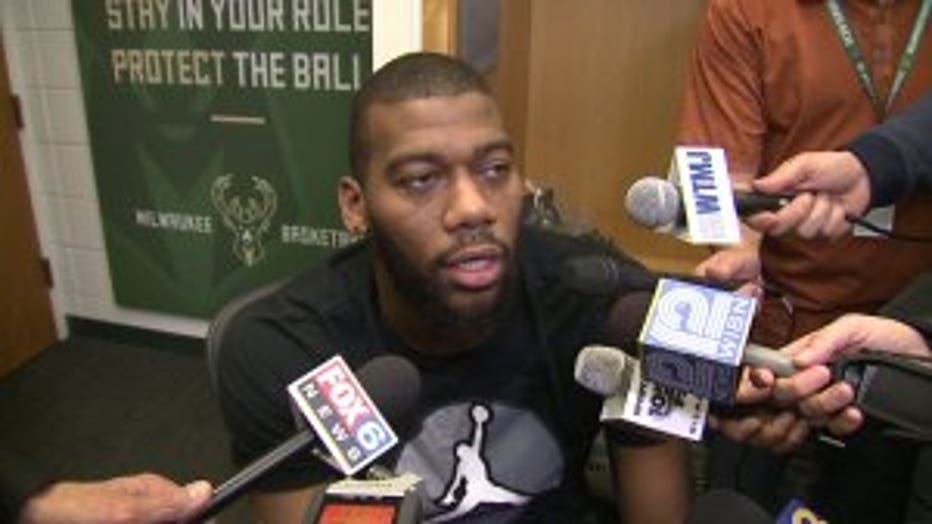 The Bucks lost their final game of the season on a fan appreciation night Wednesday, April 13th. While they made a connection, they know they'll get a tighter one when they start winning consistently.

"We didn't get as many wins as we wanted, but there was a lot of growth on the team.  We have to keep working hard, get better, and try to make a run next season," said Bayless.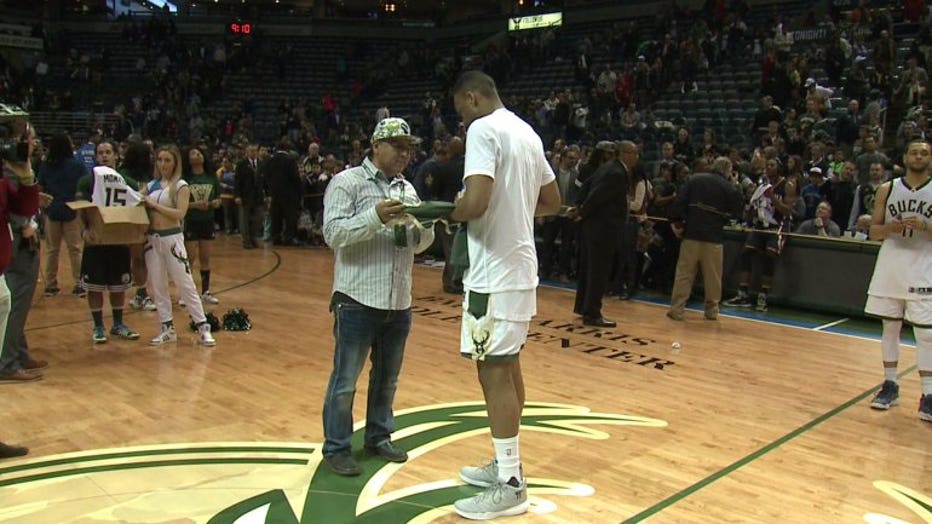 "We have to work harder and get better -- that's the Carolina way. It has to become the Bucks way too," said John Henson, Milwaukee Bucks.

"I know I have a bigger role. I have to get better. My teammates rely on me," said Giannis Antetokounmpo, Milwaukee Bucks.

Throughout the year, rumors swirled around Milwaukee Bucks Coach Jason Kidd.  He didn't want to coach, he wanted to be in the front office.  Ownership had become disenchanted with his desire to influence the makeup of the roster.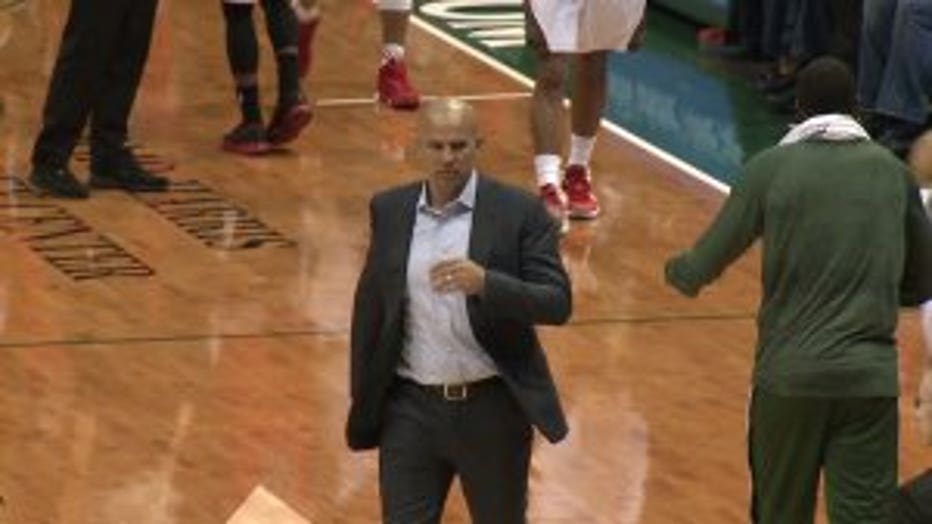 The owners might not want him back next season.

"Jason Kidd is our coach. Of course he'll be back next season," said Milwaukee Bucks Co-Owner, Marc Lasry.

"I want to be here. I like coaching," said Coach Kidd.

The status of General Manager John Hammond may not be as clear.  Responsible for drafting Giannis and Jabari, and for swinging the trade that brought Khris Middleton, the former GM of the year is widely respected throughout the league.

Hammond was hired during the Herb Kohl ownership era. But last year, he received a one-year contract extension through the 2016-17 season.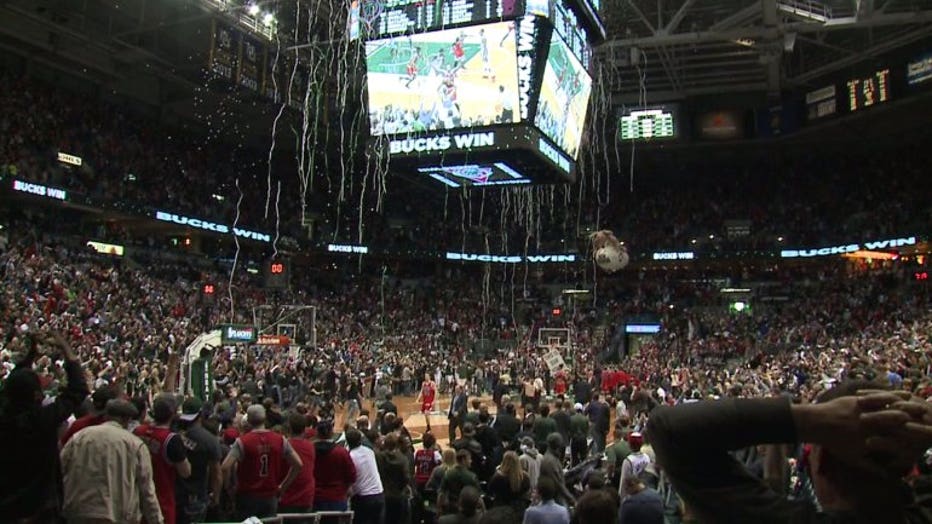 There are several questions to be answered before this young group grows into a championship contender.