'We have the best jobs:' Members of Bucks Gaming earn $32K-$35K in 6 months playing NBA 2K


MILWAUKEE -- According to market research, the video game industry worldwide could rake in almost $140 billion in 2018 alone, and the NBA wants a slice of that very fat pie. "Bucks Gaming" is part of the league's efforts to be a major player in "eSports."

Bright lights and a big stage make up a setting you would expect for a marquee matchup in the NBA, but this court belonged to a new breed of Bucks.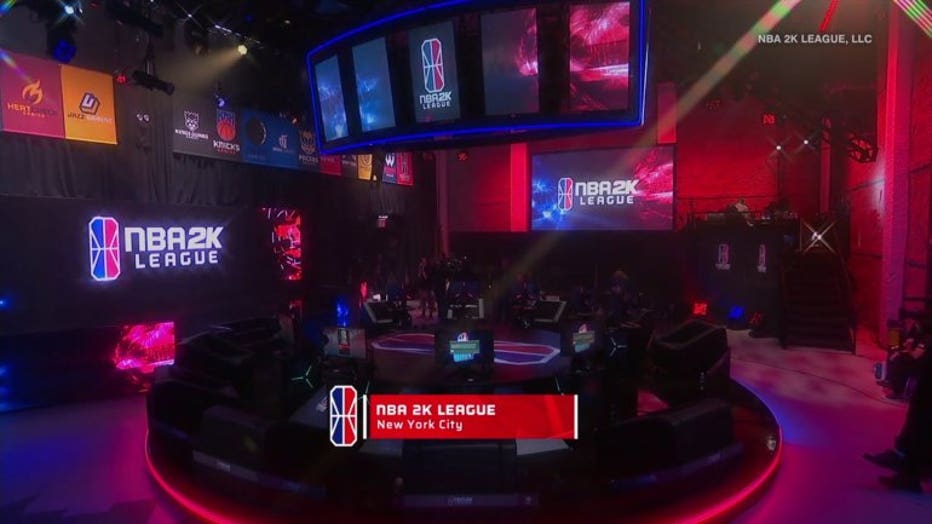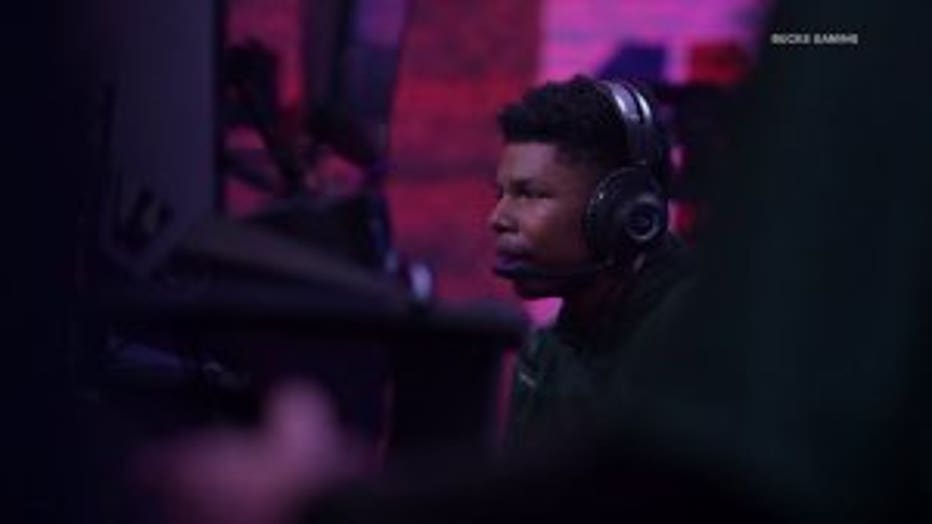 "Lights, camera, action! You just gotta play," said Mark Hampton Jr., or "XxSTL2LAxX."

In a new era for the NBA, games, championships and careers are decided with the push of a button.

"When you try to explain to certain people that don't know video games or play them, they're like, 'what are you talking about?'" said Matthew Hofmann, or "KinG PeroXide."

Milwaukee is one of 17 franchises sponsoring a team in the inaugural NBA 2K League, the first eSports league owned and operated by a major sport.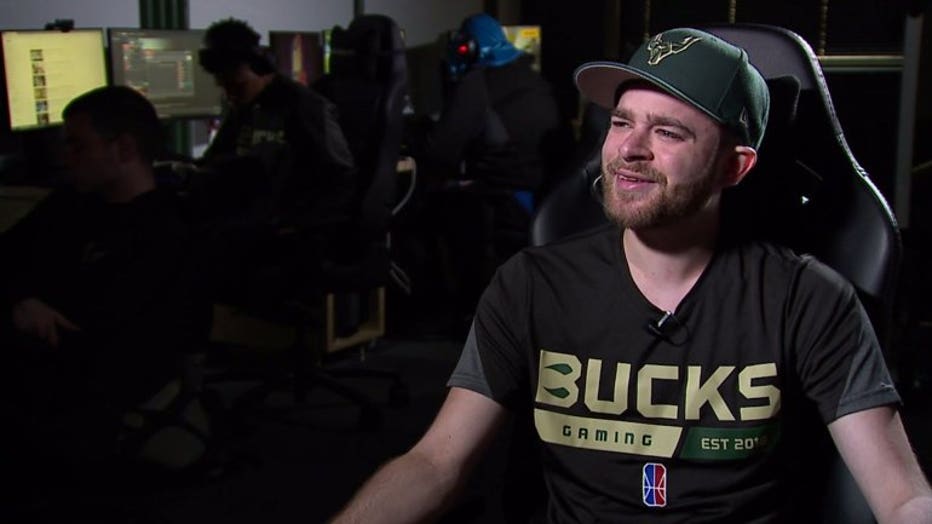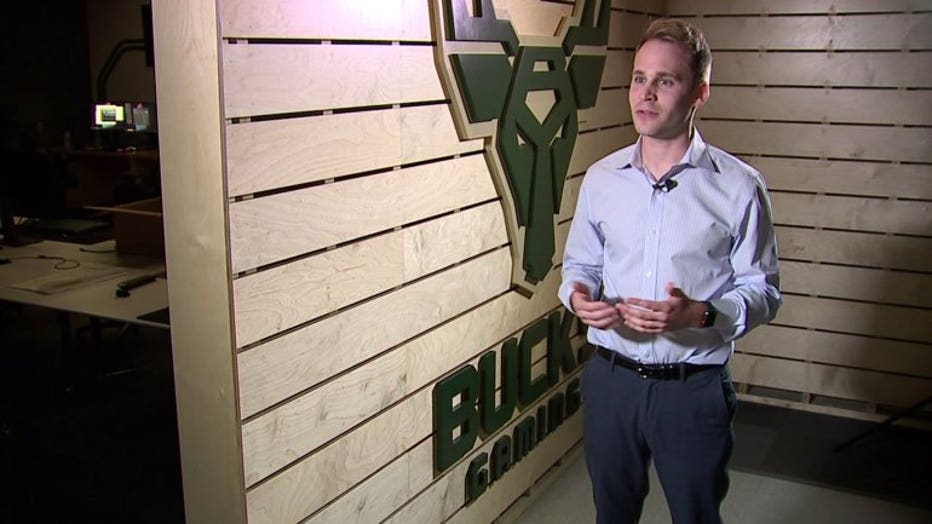 "A lot of millennials and younger sports fans just don't watch traditional sports these days, right? So this is a great way to engage a new fan base," said Cayle Drabinsky, co-managing director of Bucks Gaming.

So just how does this brave new virtual world actually work? At the beginning of the year, 72,000 aspiring gamers entered a qualification process.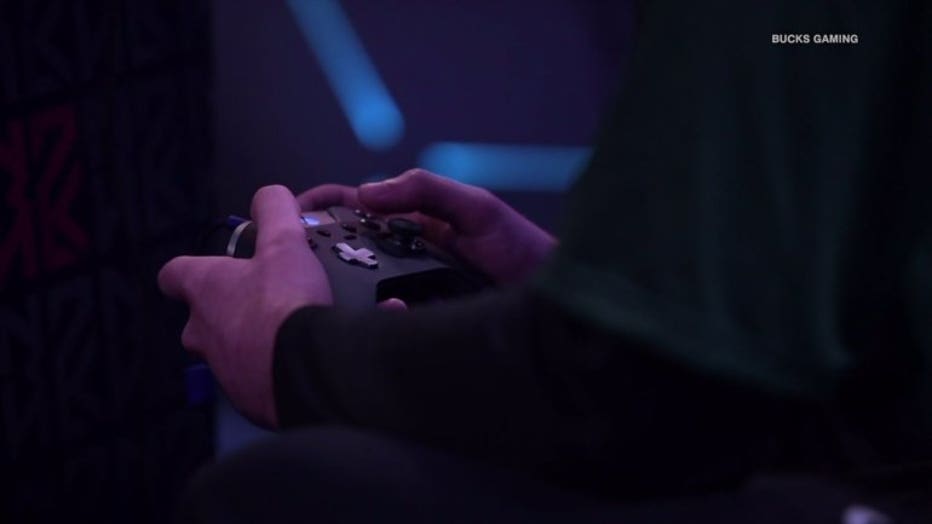 "There was not a night I didn't play the Combine. Weekends. 2 a.m. to the 5 a.m. session. I played that non-stop," said Hampton Jr.

The draft in April narrowed things down to the cream of the computer-generated crop -- 102 players in all, six per team.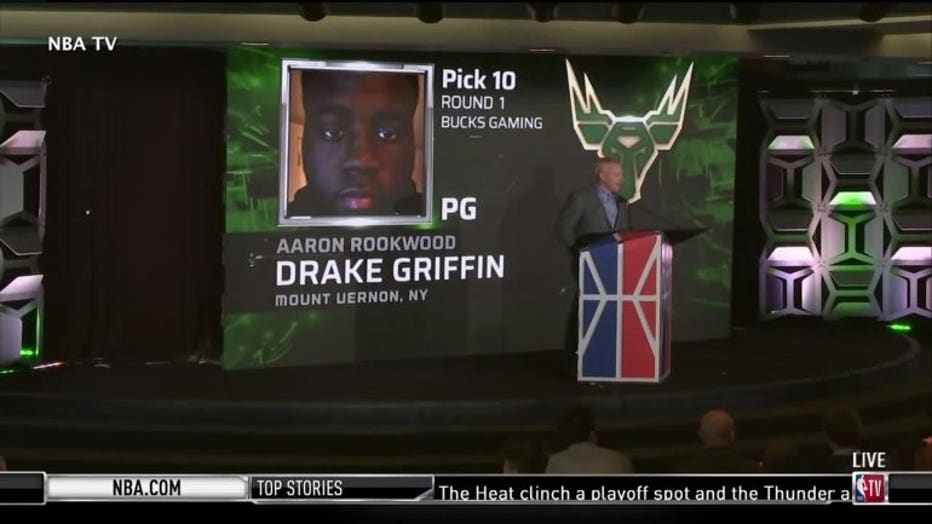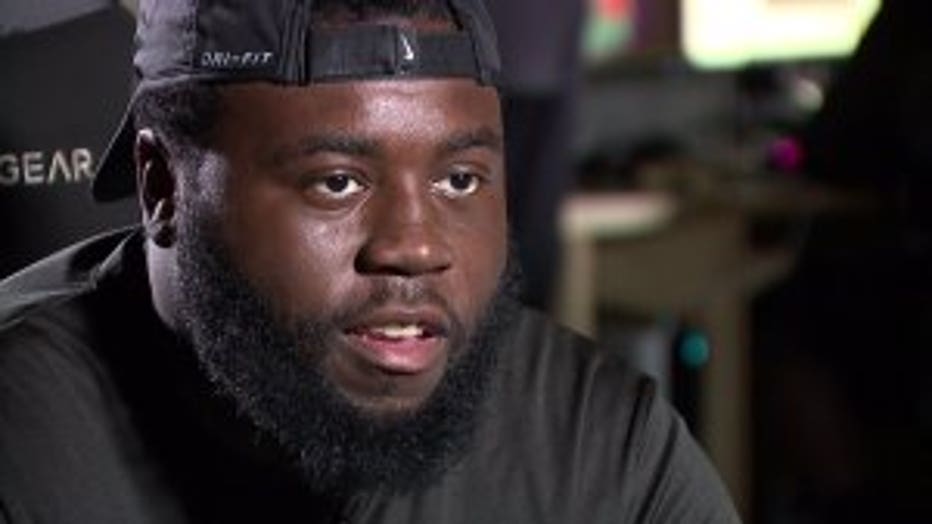 "The moment was definitely surreal. It was something that, you know, you wouldn't think of off of a video game. A draft. The whole nine. Madison Square Garden," said Aaron Rookwood, or "Game6Drake"

"I was on the phone with my mom. My mom called my sister, so she was on speaker. Then they called my uncle and he was on speaker -- so everybody was on the phone at once and going crazy for me when I first got in," said Hofmann.

The guys that make up Bucks Gaming are all in their low-to-mid-20s, and come from across the country.

"When I got off the plane, it was snowing, so that was my first time seeing snow," said Jovan Tenner, or "BigMeek"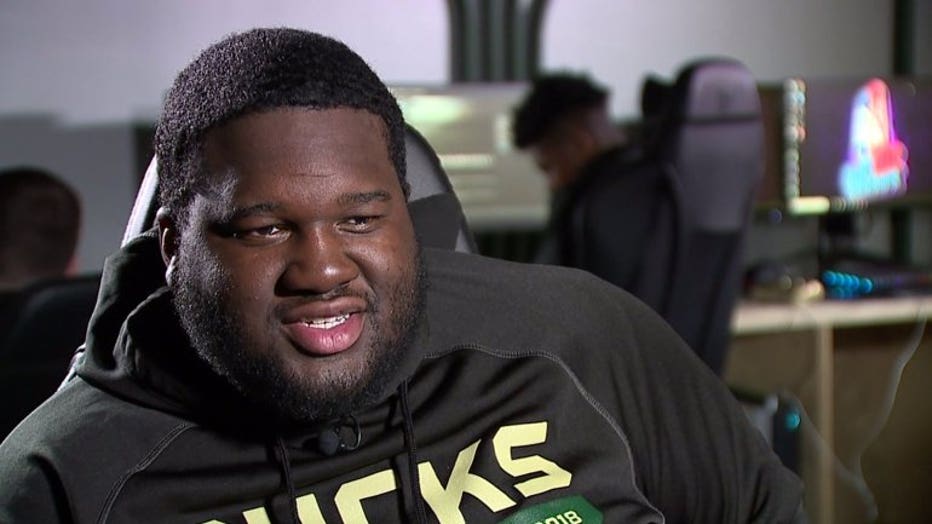 If you thought Giannis Antetokounmpo was hard to spell, try getting some of these gamertags right!




"I go by XxSTL2LA," said Hampton Jr.

They've spent countless hours of their lives with a controller.

"My grandma and my mother did not like it. They told me to get off the game -- go do something," said Tenner.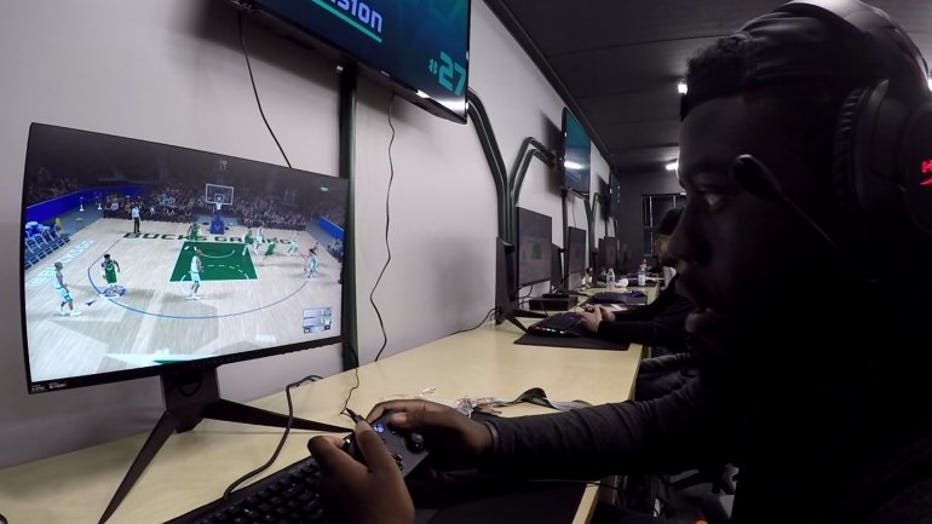 "They wanted me to go off to college and things like that, but the 2K League is something that I wanted to do," said Hampton Jr.

Now, all that time is paying off. Each player makes between $32,000 and $35,000 for six months.

"They live the life of a professional gamer, which is pretty cool," said Drabinsky.

They practice in a high-tech facility built just for them, and live in a downtown high-rise free of charge.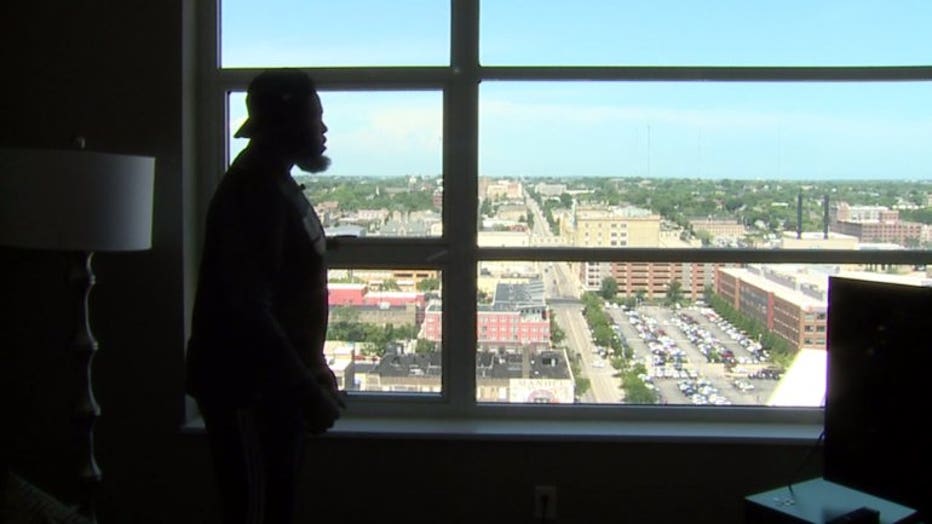 "You can see like, basically most of downtown, so that's cool -- especially at night. It looks really good at night," said Rookwood.

The Bucks travel to New York every week for games played at the 2K League studio in front of a live audience and, more importantly, streamed around the world on Twitch.

"People are watching from four to six hours on a Saturday, which is tremendous," said Drabinsky.

During the week, the guys practice, analyze film and come up with a strategy for that week's opponent.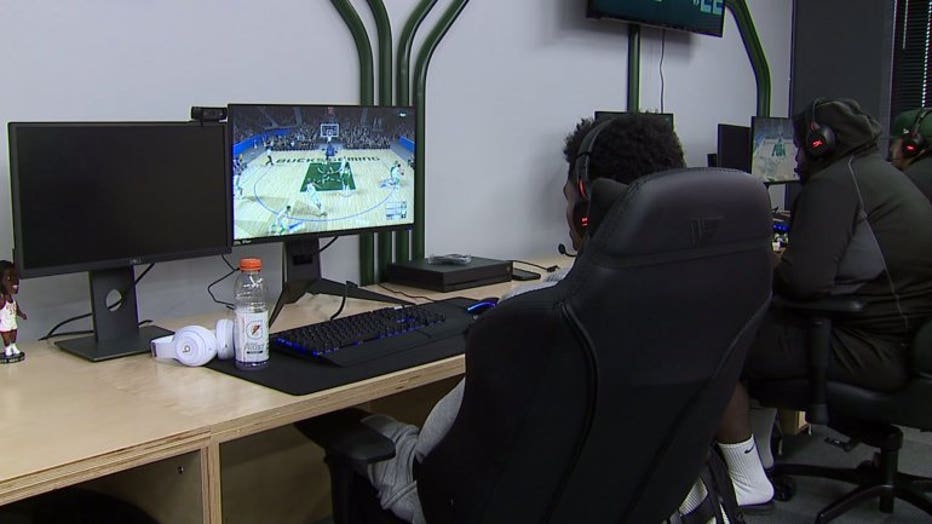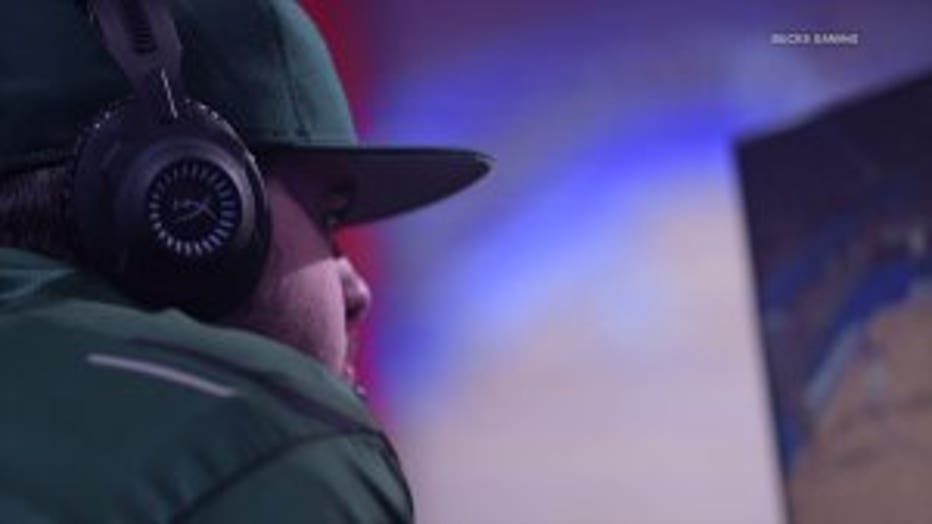 "It's five guys on the court. They all got to do their job for each person to do well," said Jacob Walls, or "Procis1on"

In place of actual NBA stars, there are generic player profiles to choose from -- each with a different skill-set.

"They have point guards who are Westbrook-type, that are strictly driving and dunking. They have point guards who are shooting, Curry-like," said Timothy Anselimo, or "oLARRY"

They just don't have Russell Westbrook or Steph Curry. Instead, the league wants to market a new lineup of stars.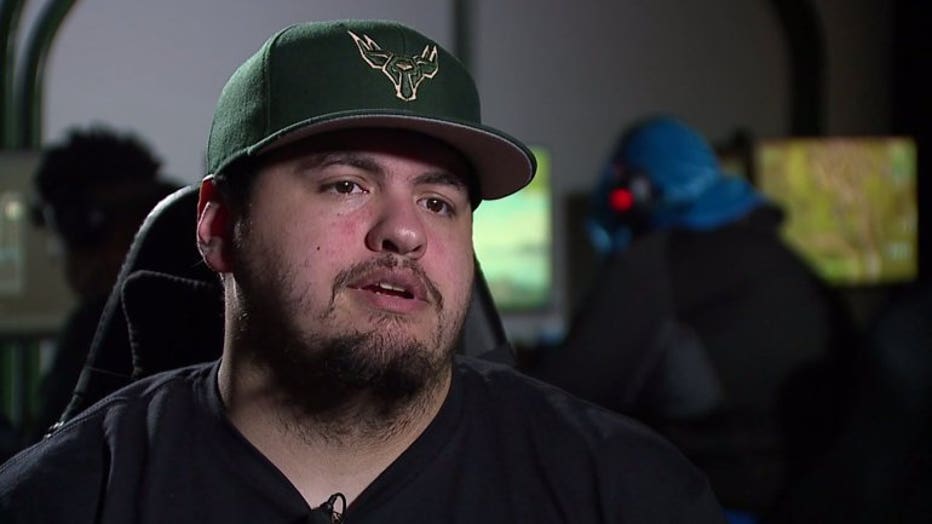 "So kids growing up one day want to be the next oLARRY or the next Procis1on or the next Game6Drake," said Drabinsky.

The biggest change for all involved has been their fast-break to fame.

"He like, pulled up my picture on his phone and showed his mom, like, 'look, that's him,'" said Anselimo.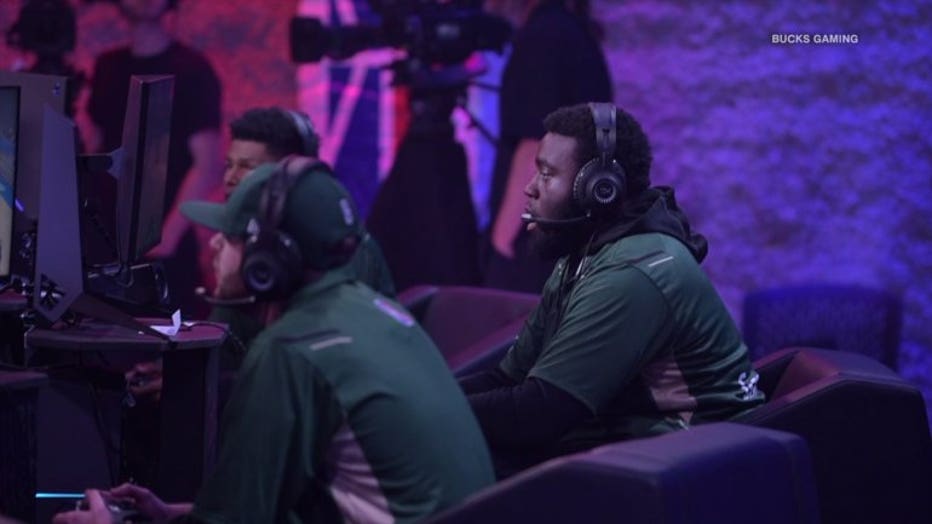 After years of competing in the anonymity of an online environment, the players are now the faces of a new league.

"Some kid recognized us, and his mom, he wanted a picture with us, and he just thought that was really dope. I thought that was dope too," said Rookwood.

Despite missing the playoffs, team leadership called the first season a success.




"For year one, we're in a good spot, and it's only going to get bigger in years two and three," said Drabinsky.

More teams are expected to join the 2K League next season, meaning more players will be able to turn the dream of professional gaming into a reality.

"You're doing something that you love to do and getting paid for it, so we really have the best jobs," said Anselimo.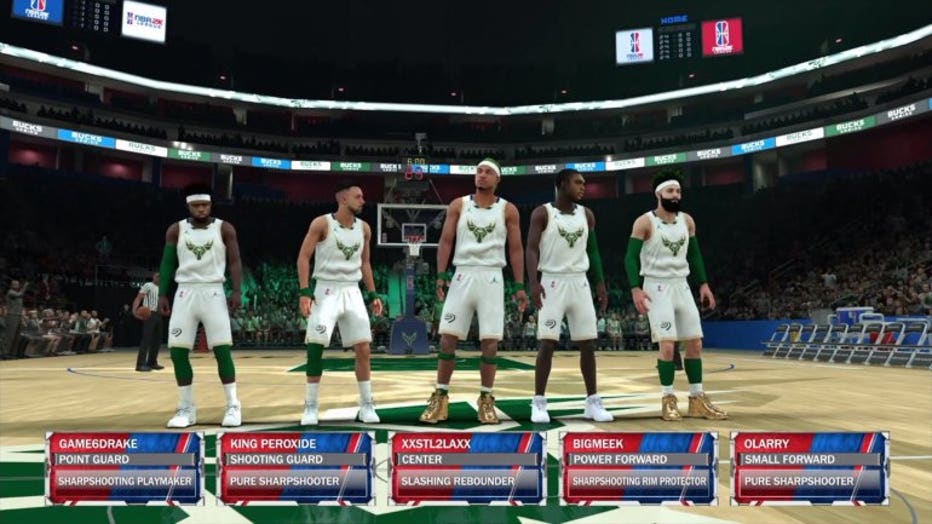 The Bucks have sold ads and sponsorships inside the game on their virtual court, and the new arena that's opening downtown on Aug. 26 was specifically wired for eSports, in hopes the Fiserv Forum will be a Midwest destination for tournaments and championships like Madison Square Garden and the Staples Center.