'We all love to win:' Volleyball a family affair for former coach who's now associate AD at UWM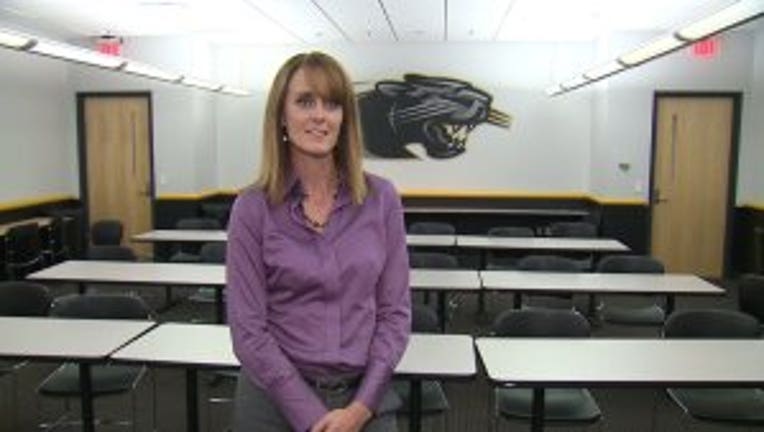 MILWAUKEE -- Sports often bring families together -- and that's certainly the case for the Litzau family. A former coach is now watching her daughters follow in her footsteps.

Kathy Litzau, the University of Wisconsin-Milwaukee associate athletic director, has a rich history with the UWM Panthers.

"When I got here I thought, 'wow, this is a really great place. This is a place where I think I can build a really great program,'" said Litzau.

That's exactly what she did -- as a volleyball coach from 1993 to 2006.

"Certainly, it was the very first year we went to the NCAA Tournament. Taking that team that really believed in the vision, because we hadn't had success. Before I took over, the team had three wins the season before," said Litzau.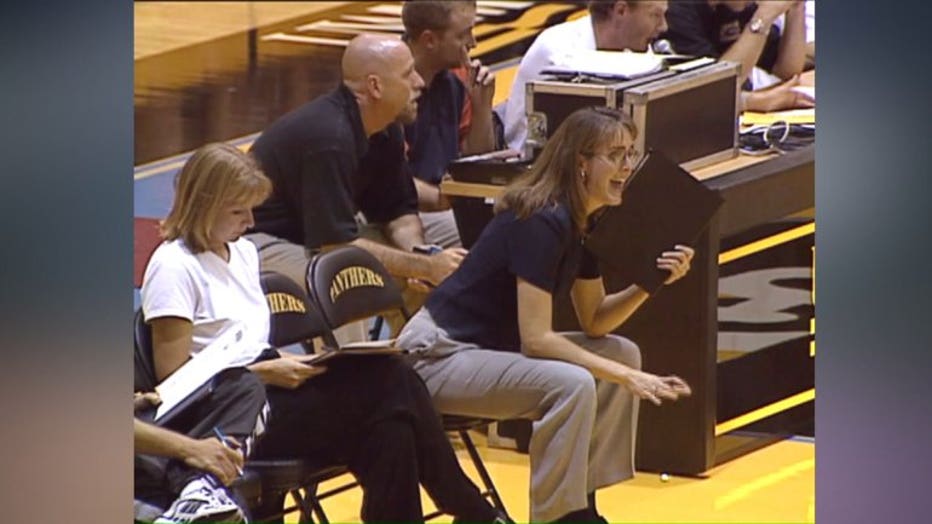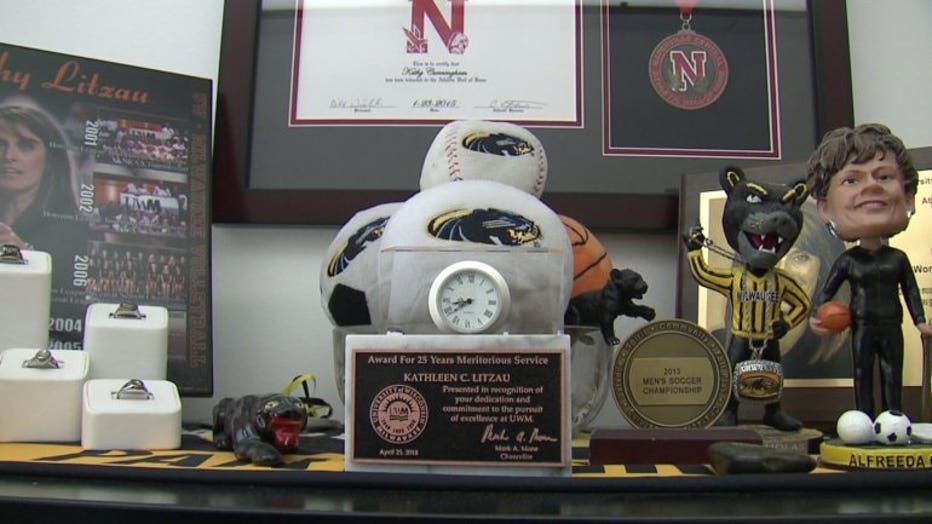 A former Notre Dame volleyball player, much of Litzau's life has been spent on the court, and that experience has aided her in her administrative role.

"When I meet the student-athletes every year, I like to tell them 'I know what it's like to sit in your seat as a student-athlete. I know what it's like to be your coaches, and I know what it's like to your parent, because I'm also a parent of a student-athlete,'" said Litzau.

That's where Litzau's most important job comes in, as a mom to three daughters and a son.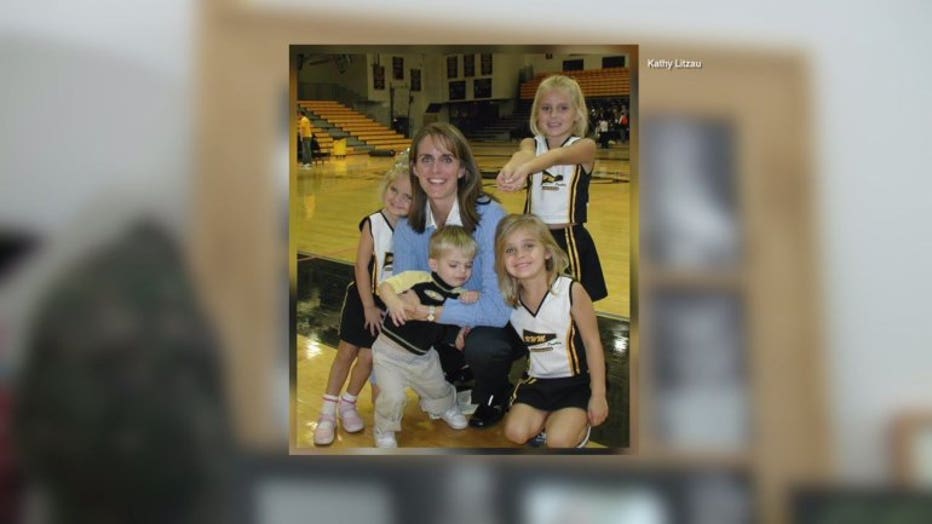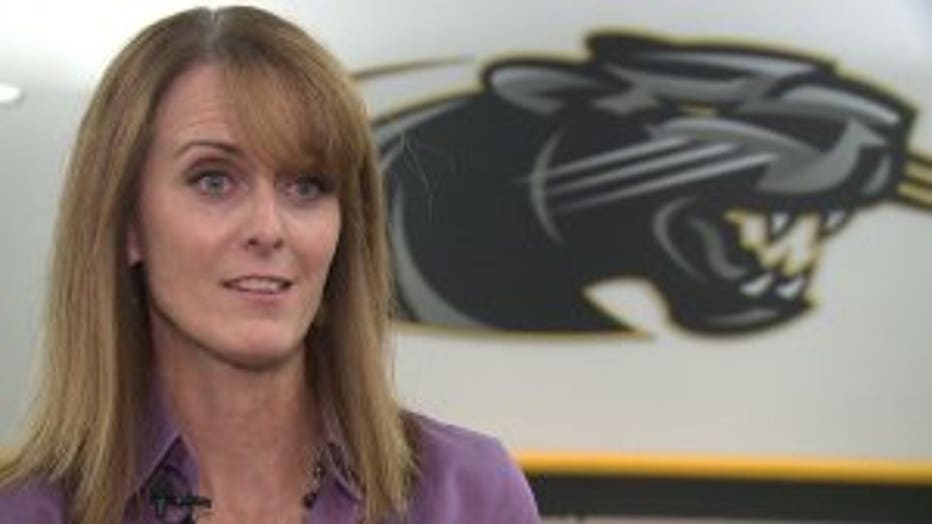 "My second daughter was born Aug. 21, so her very first time in the gym was playing Wisconsin. They were ranked #9 in the country and we came away with the win, so I felt like a young mom with two young kids that -- 'I can do this. No problem,'" said Litzau.

Countless hours and moments spent in the gym helped her pass along her love of the game to her daughter, including Kayce Litzau, a senior at Greendale High School, set to play at Wichita State.

"Volleyball has been such a big part of my life because of how I grew up in the sport, but I also just really enjoy it a lot. When you're playing and you get the adrenaline running, it's so much fun and that's what keeps me going, so when you finally figure out something you've been working on for so long, it's just a really great feeling," said Kayce Litzau.

Kayce Litzau will follow in the footsteps of her older sister Lauren, who plays at the University of Minnesota. It was Lauren who helped teach her mom the importance of balancing "Coach" and "Mom."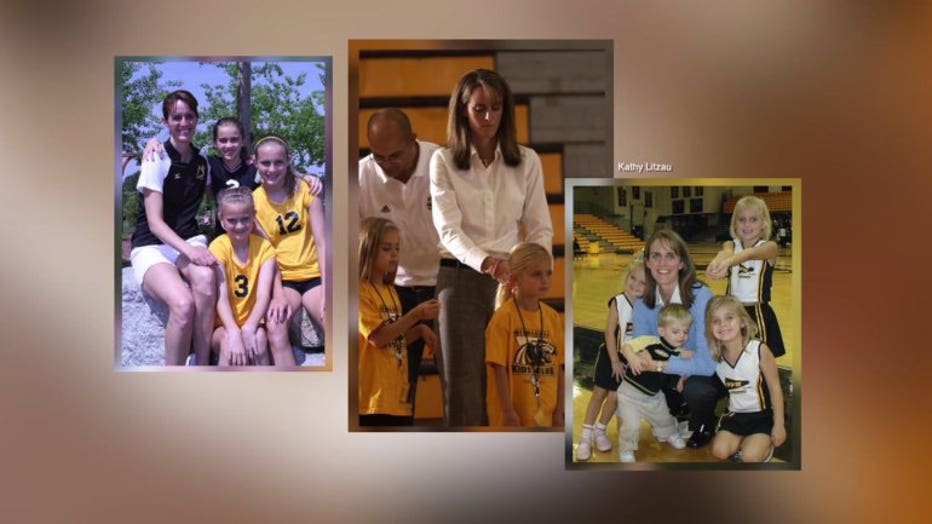 "Prioritize. Like, what's the most important thing -- and with the kids, it's obviously being the Mom. Sometimes trying to take off that hat -- I learned pretty young, when Lauren was 9, we got in the car after a tournament and I started talking about the tournament. All of a sudden, she started to turn the volume up louder and louder in the car. She didn't say anything to me, but boy did she say a lot," said Litzau.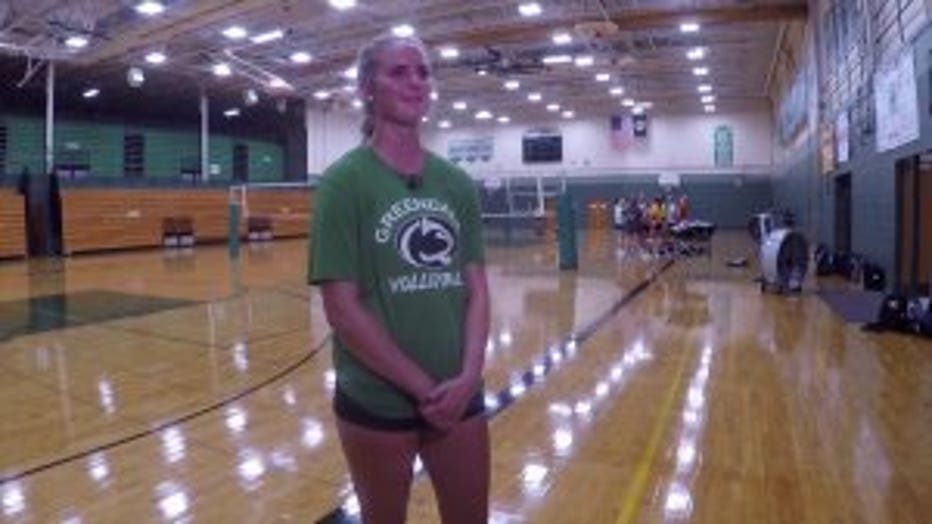 "She like, knows when the right time and spot is to give me like, tips and stuff. If it's a super hard game that we end up losing, she knows to just be supportive and know I'm doing the best that I can and that's all she can ask for," said Kayce Litzau.

It's a family with no shortage of competitive spirit.

"We all love to win. Love to be the best that we can," said Kayce Litzau.

The Litzau family and volleyball go hand-in-hand. As Kathy Litzau's next daughter is set to take her talents to a collegiate level, she offered these words of wisdom.

"Stay true to who she is. To work her hardest. You know, those four years go so fast, so appreciate every moment that she has with people that care so much about her experience," said Kathy Litzau.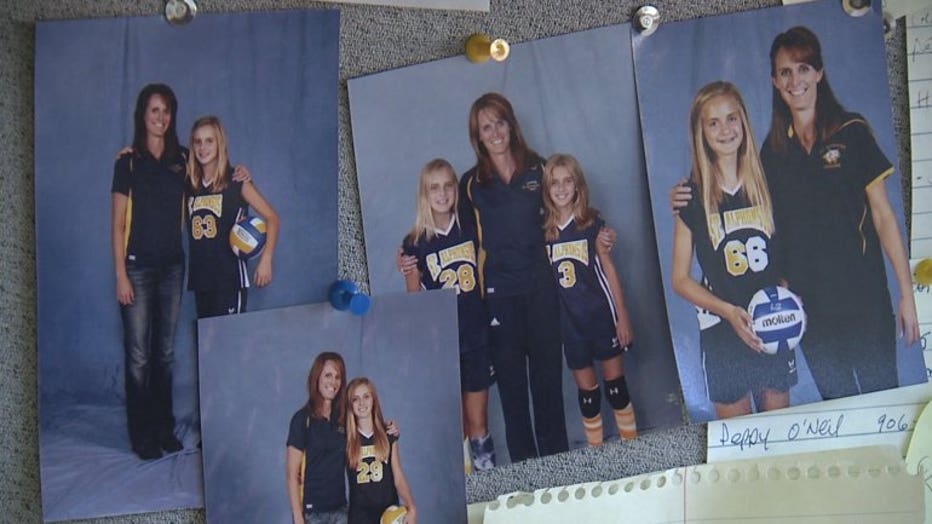 For Kayce Litzau, it's an experience that's years in the making, and she's been set up for success.

"The fact that I get to see in their eyes the love for the sport that I have love for is really very special," said Kathy Litzau.

It's not just volleyball that Kayce Litzau loves. She also plays percussion in the Greendale High School band.