Unofficial start to the season: Fun for the whole family at Milwaukee Brewers On Deck event


MILWAUKEE -- It's about that time again to start thinking about Milwaukee Brewers baseball! Brewers On Deck is the winter fan festival that bridges the gap between the Wisconsin winter and Spring Training, and it took place on Sunday, January 31st at the Wisconsin Center in downtown Milwaukee.

A host of Brewers players as well as coaches, alumni, front office executives and broadcasters were in attendance for the Brewers annual fan festival. With autographs, photo opportunities, baseball clinics, interactive games and more, Brewers On Deck features something for the entire family!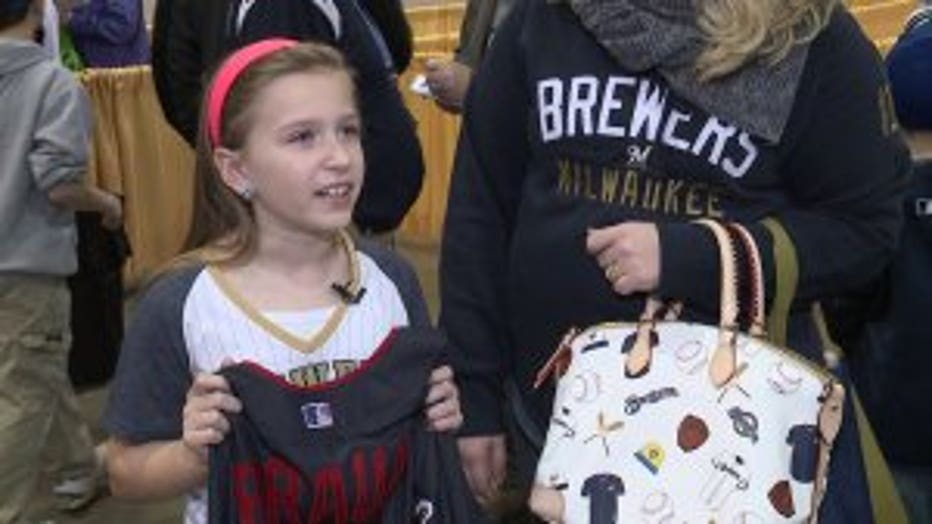 The Zanski family was first in line for an autograph from Ryan Braun. Young Brooke Zanski got a jersey inscribed with Braun's name that will be framed for her bedroom.

"I'm a really big fan. He's been playing really good the past season and I really like him. I've been a fan probably since he started," Brooke Zanski said.

There was something for everyone at this "ultimate fan experience."

"The players actually like it," Rick Schlesinger, Brewers COO said.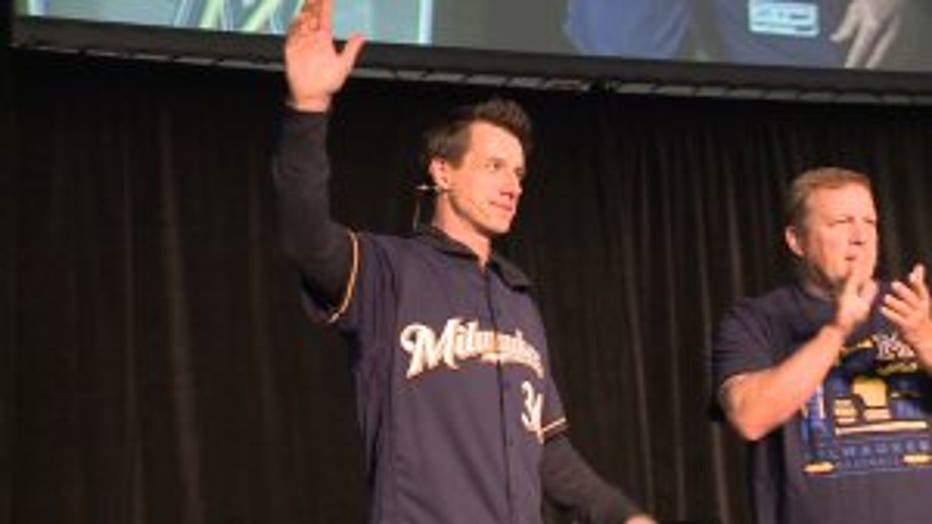 "When you have this turn out for the new players it suggests to me people are excited about the future. We have great fans and there are great stories to be told, and fans want to connect with these young payers," a Brewers fan said.

Brewers fans are eager for the 2016, while still reminiscing about the past.

"It`s a good experience -- especially with these guys being young. They get to see what history was about a little,"

During this unofficial kickoff to the Brewers season, fans got a sneak peek at some of the newest promotions.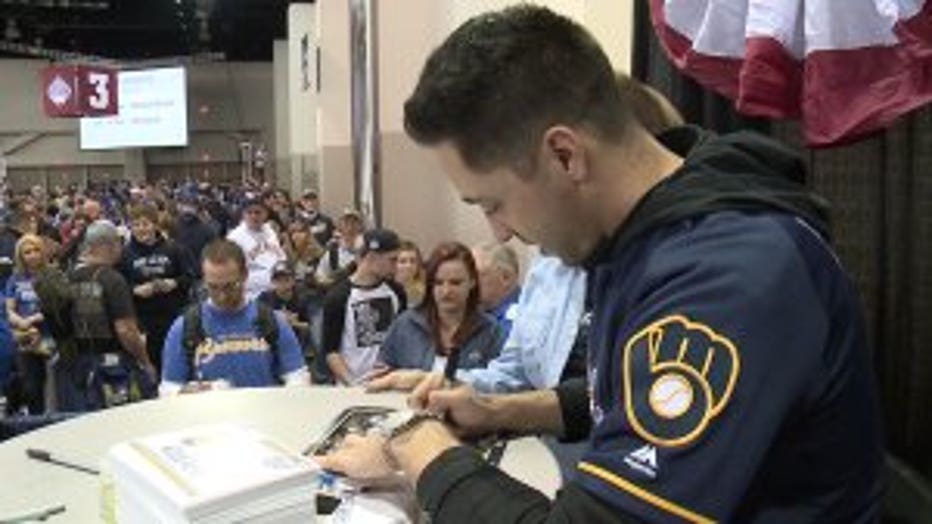 "We have a fan giveaways including a Uecker alarm clock. We have T-shirts for June, July and August so every fan gets a free T-shirt with a different design,"

The Milwaukee Brewers' Opening Day is set for April 4th at Miller Park.

Also Sunday -- the Milwaukee Brewers unveiled the seven designs that will be used for the Free-Shirt Friday All Fan Giveaways this year. The winners were announced in a special Klement's Main Stage event at Brewers On Deck, the team's official off-season Fanfest.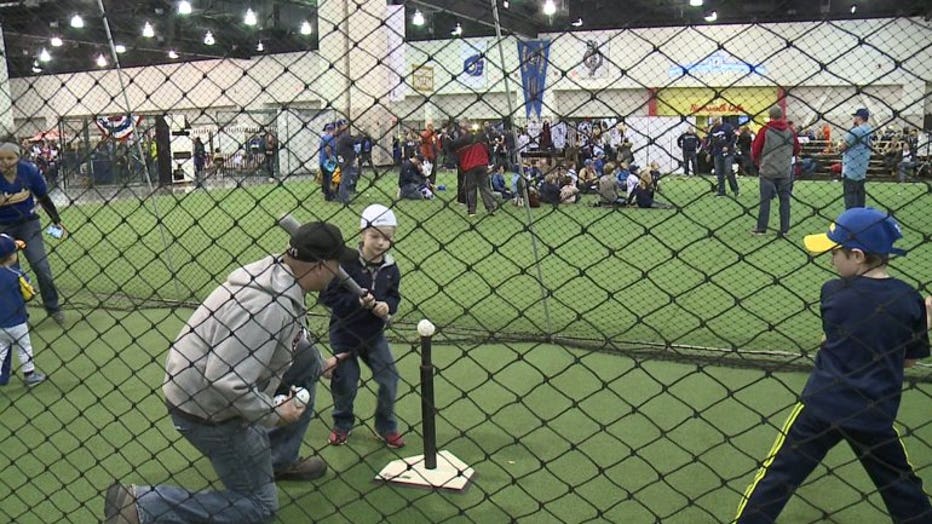 All fans in attendance during each of the seven Friday home games from June through August will receive a complimentary Brewers–themed T-shirt (available in both medium and extra-large sizes). Once again, fans decided the designs for each of the seven Free-Shirt Friday giveaways through an online vote.

From January 11 - 22, a dozen possible T-shirt designs were posted at Brewers.com. Fans were able to vote for their favorite designs, ranking their top seven choices in order from one to seven. Their first choice received seven points, their second choice received six, continuing to their seventh and final vote which received one point.

The results are in and the seven winning designs were revealed on the Klement's Main Stage with help from the Brewers coaching staff.

While individual tickets are not yet on sale, fans can guarantee their spot at Miller Park for Free-Shirt Fridays – plus receive FREE Opening Day tickets – with a Brewers 10-Pack, on sale now at brewers.com/10packs or by calling (414) 902-HITS (4487).

Additionally, fans can share in the excitement of counting down to Brewers Opening Day by following the Brewers on social media, and also enter to win a pair of 10-Packs, tickets to Opening Day and roundtrip airfare on Southwest Airlines, by posting their creative countdown photos on Twitter and/or Instagram using the hashtag #SeeUApril4.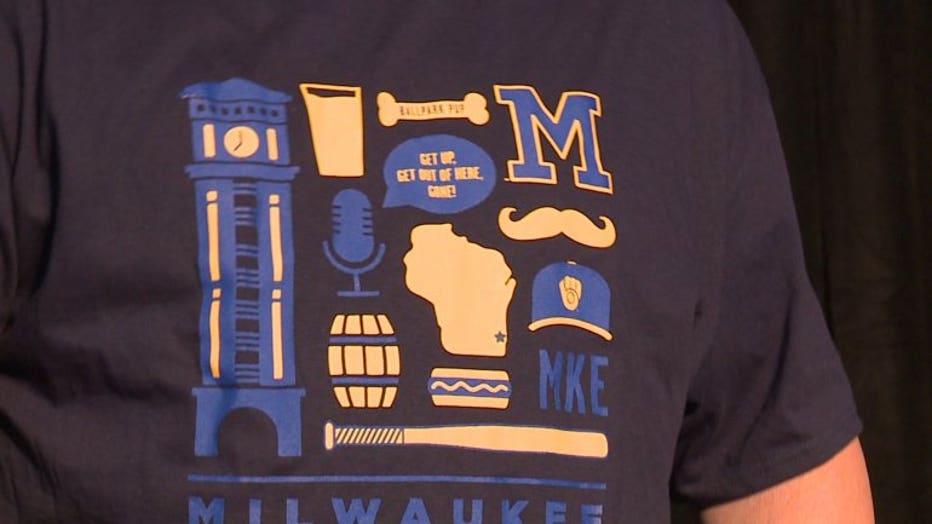 Milwaukee Brewers T-shirt