Trice, No. 22 Wisconsin win at No. 14 Iowa 72-66
IOWA CITY, Iowa — D'Mitrik Trice scored 20 points, including a crucial 3 with 20 seconds left, and 22nd-ranked Wisconsin held off No. 14 Iowa 72-66 on Friday night in the Big Ten opener for both teams.

Ethan Happ had 13 points, seven boards and five assists for the Badgers (7-1), who handed the resurgent Hawkeyes their first loss of the season.




With the Badgers up 65-63, Trice — who led the nation at 60 percent on 3s entering play — hit his 3-pointer.

Jordan Bohannon answered with a quick 3 for Iowa (6-1, 0-1), but Wisconsin was able to seal it at the line.

Freshman Joe Wieskamp blocked Trice's 3-point try and turned it into a 3-point play and a 61-60 Iowa lead on other end. Brevin Pritzl got open in the corner though, burying a 3 with 1:35 left to put Wisconsin back up by 2. Happ then got around Iowa's Luka Garza for a scoop to make it 65-61 with 51 seconds left.

Iowa opened the second half on a 16-9 run and led by as much as eight, but Wisconsin had it back even at 54-all with just over 8 minutes left.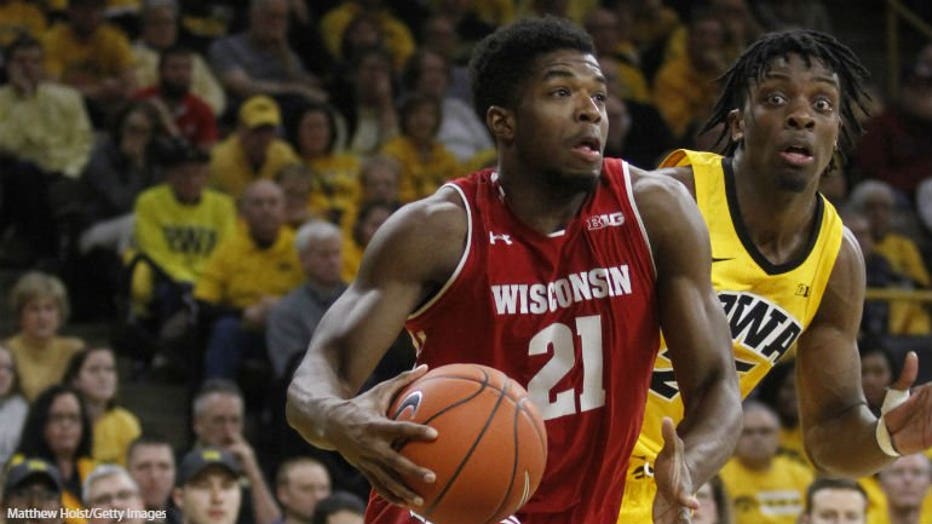 Tyler Cook had 19 points and 15 rebounds for the Hawkeyes, who were just 6 of 24 on 3s.

THE BIG PICTURE:

Iowa: The Hawkeyes, much like they did in Tuesday's 69-68 win over Pittsburgh, have shown the ability to fight when things don't always go their way. That trait was AWOL in 2017-18, when they went 4-14 in the regular season in the Big Ten.

Wisconsin: The Badgers acquitted themselves well in what will likely go down as one of the toughest environments they'll play in all season — and Trice continues to be a revelation.

UP NEXT

Iowa plays at No. 9 Michigan State on Monday.

Wisconsin hosts Rutgers on Monday.