Transfer of power: Katin Reinhardt, a California native, "here to win" with MU
MILWAUKEE -- The college basketball season is about to tip off, and one Marquette University player feels right at home, even though he's a long way from home.

In recent seasons, Trent Lockett and Matt Carlino have played big roles at Marquette as graduate transfers. The experience they brought to the program was evident. Now, former UNLV and USC guard Katin Reinhardt gets his chance.

"I think the biggest thing coming in here was, I am only here for a year. So coming in here this summer, the one thing I wanted to do was just learn everyone's game -- study everybody's game and kind of observe while I'm practicing and then just showing the guys that I am here to win," Reinhardt said.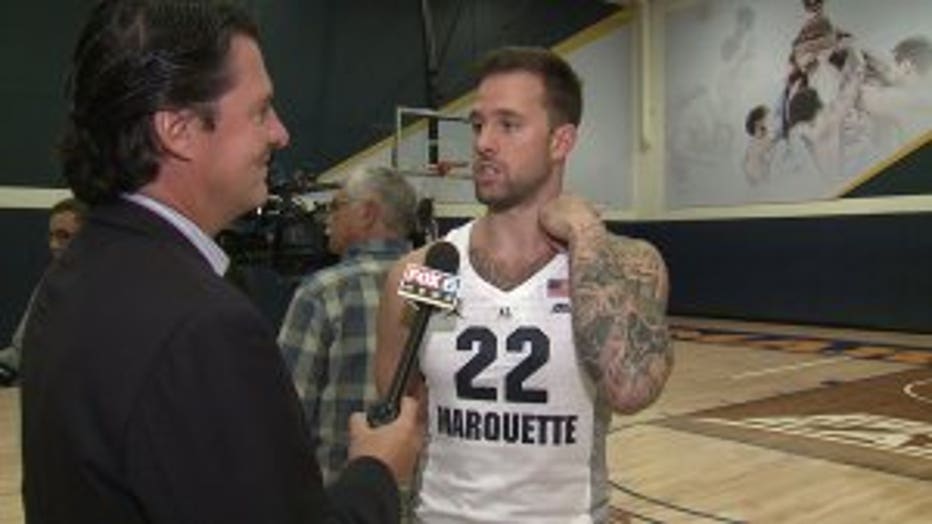 Reinhardt is clearly not here to just stay in his comfort zone.

Reinhardt is from Dana Point, California and has played in college in Las Vegas and Los Angeles. Now, he's in Wisconsin.

"It's way different. I can't really tell right now because it's still a little warm, but in a few weeks I definitely know it's going to be a lot colder," Reinhardt said.

Speaking of cold, or at least cool, Reinhardt's brother Brighton can currently be seen in a Sprite commercial featuring some guy named LeBron James.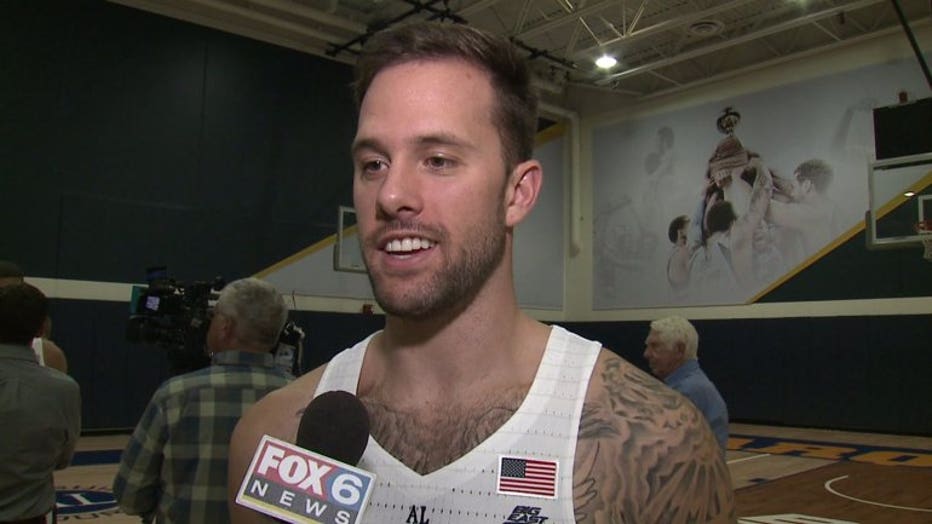 "Just happy for him to be able to be on a big stage like that. He's with LeBron. He called me the other day. He's met him. He's like, I met LeBron. I met LeBron. It was awesome seeing him. I could tell everybody, 'hey, there's my brother. He's the one that's got long hair, sunglasses and he's drinking a Sprite right behind LeBron,'" Reinhardt said.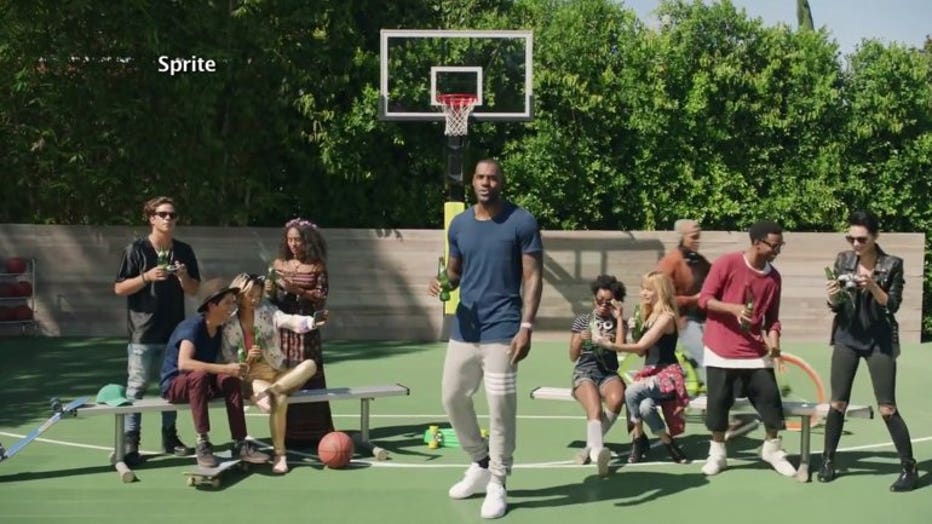 Reinhardt is one of four brothers, who all like to do their own things.

"I think it's neat. I think everyone has their own little niche, and I'm just happy for them and wish success for them as well as they do for me," Reinhardt said.

Coach Steve Wojciechowski's wish is that Reinhardt becomes the latest fifth-year transfer to supplement the MU program.

The Golden Eagles get their season started on Friday night, November 11th vs. Vanderbilt in the Veterans Classic. That game will be played at the Naval Academy in Annapolis, Maryland.