Train to 'Be Dynamic:' Milwaukee firefighters create space to help you become a better you


MILWAUKEE -- The Declaration of Independence includes life, liberty and the pursuit of happiness. Those ideas also fill the mission of an exercise program being taught by a couple of Milwaukee firefighters.

"It's understanding that starts off with you being you," said Jordan Ponder, "Be Dynamic" creator.

Ponder leads a workout that isn't necessarily one that any of the participants are used to -- including things like a backwards crawl, to using resistance bands and even connecting with a workout partner though a piece of PVC pipe.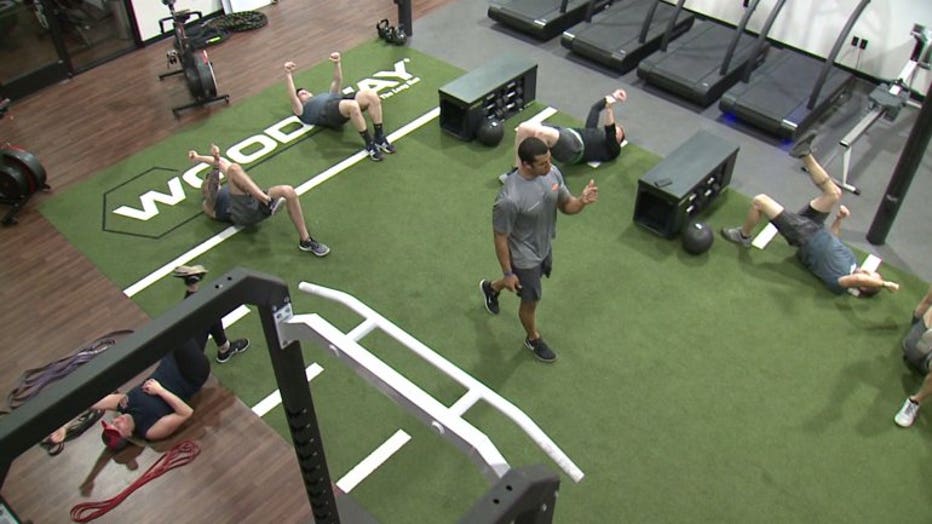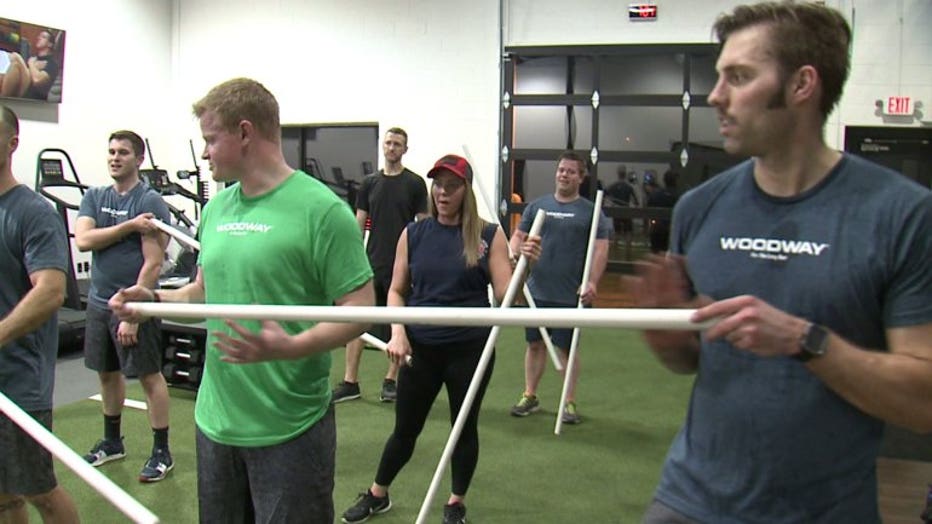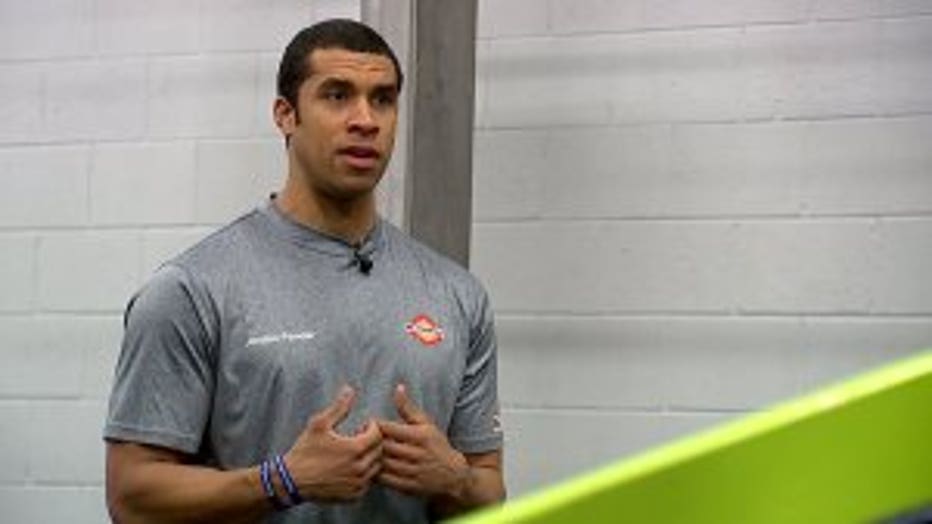 "If you can connect it to something that's valuable to you, valuable to me, it can spread to other areas also," said Ponder.

Ponder's program is called, "Be Dynamic."

"It's to meet you where you're at, provide you a means to where you're going to and be a better you," said Ponder. "That comes through programming, through training, through education, all those different things too."

A Milwaukee firefighter, Ponder began teaching the program to fellow firefighters in his department and around the region. That's how he met Trevor Paull, a Greenfield firefighter.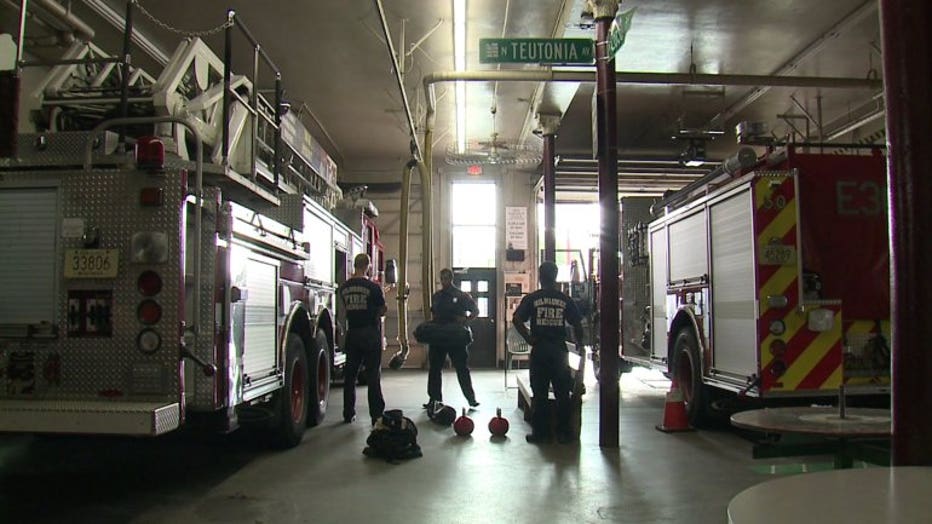 "We both have very similar goals," sad Paull, "Be Dynamic" instructor. "As a firefighter, we always have to be fit, ready for duty, ready to go. A lot of the stuff I do with Jordan, the sandbag, the movements, all fits really well towards firefighting. We both started in the fire service, you know, focusing on firefighter fitness, and we've realized the principles we've both learned expand to so much more."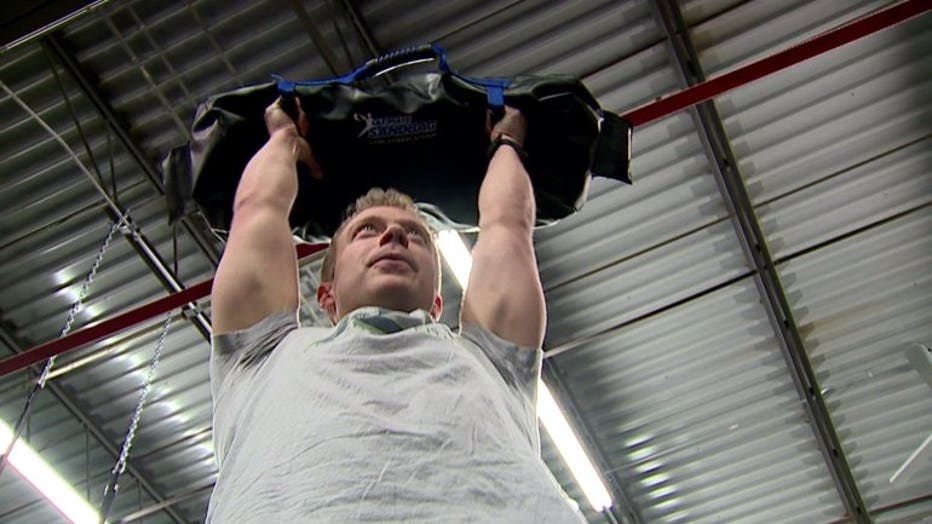 The two continue to work with firefighters, but the training has expanded beyond the firehouse.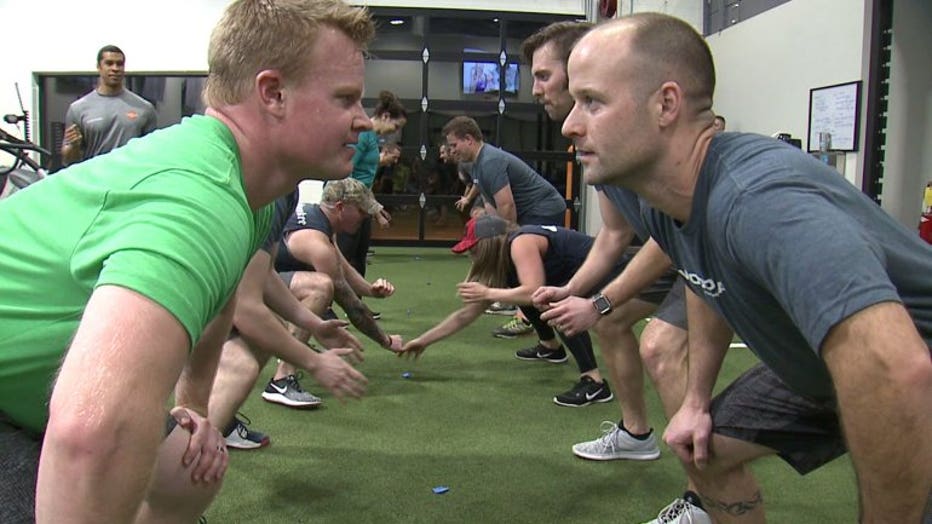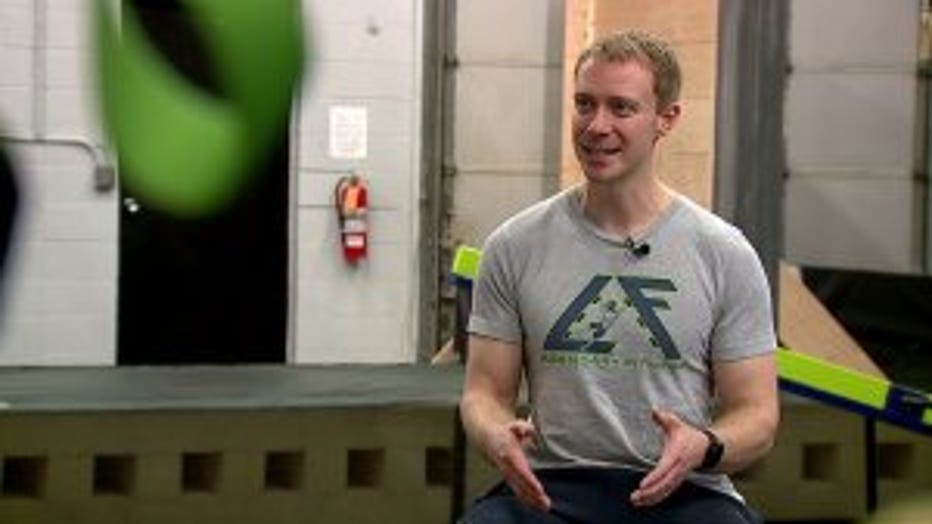 "We're both just trying to get people of all fitness levels to just kind of dip their toe in the water, give it a shot, realize that fitness can and should be fun," Paull said. "The space we've created here is a playground."

"He has this incredible, amazing space that instills creativity in myself which is a huge aspect of Be Dynamic training. On top of that too, he has an amazing training style which I really enjoy," said Ponder.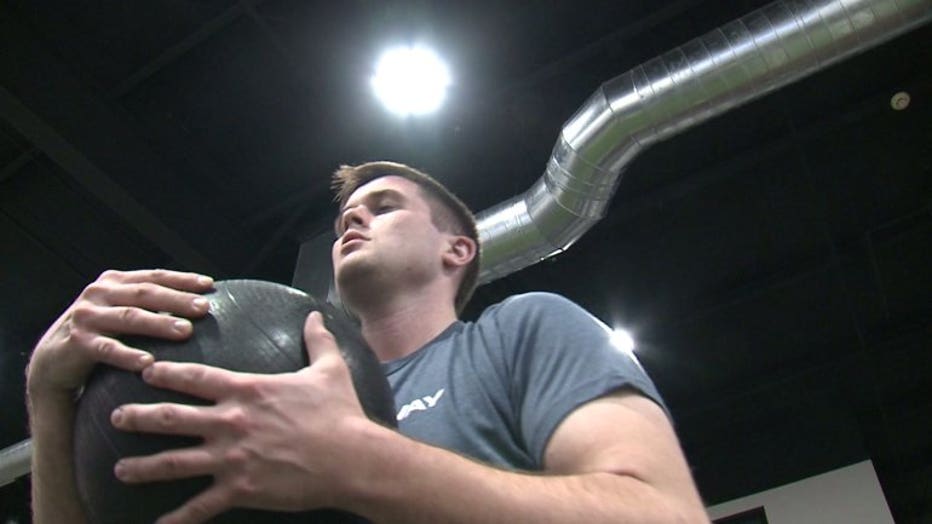 Paull is also a Ninja Warrior athlete, and created his space because there was no gym designed for that type of training -- so he and his wife built one.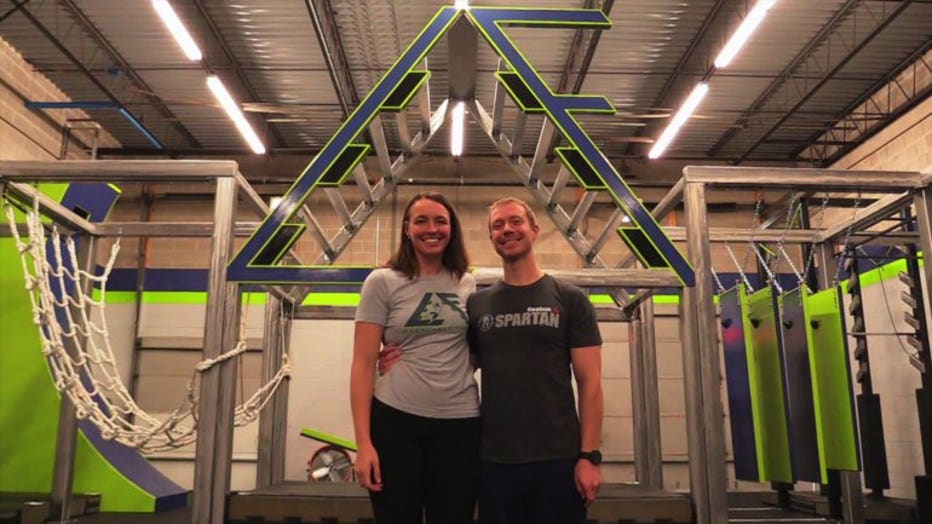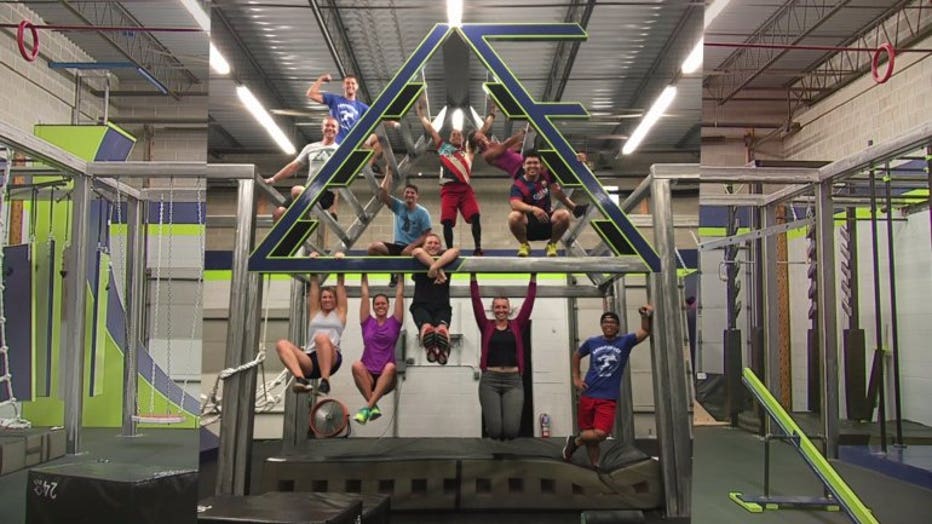 "The Ninja movements and Be Dynamic, really go hand-in-hand. In Be Dynamic, it's all about being yourself, moving how you move and making yourself move and be better. In Ninja Athletics, you're trying to get through the obstacle the best way you can. There's not necessarily one way to do everything," Paull said.

While Paull trains as a Ninja Warrior athlete, Ponder is a body builder.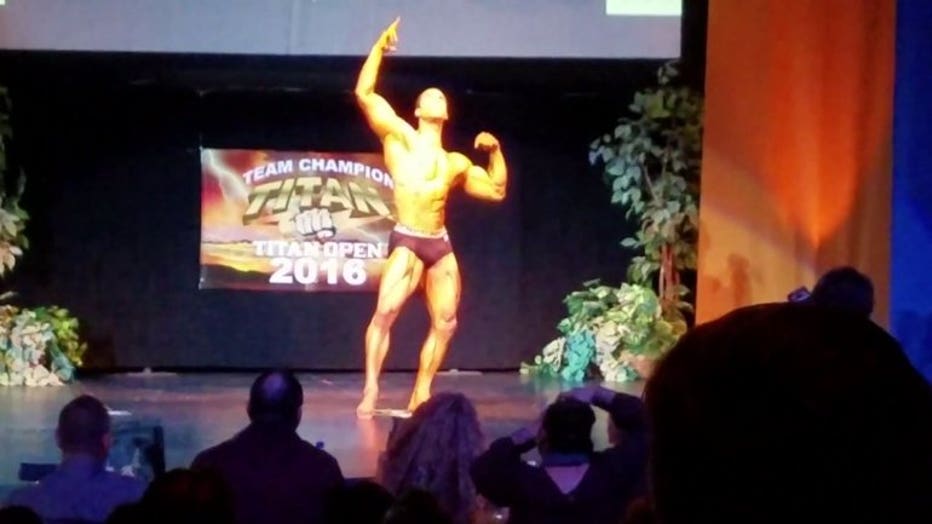 "It is something I'll do until the day that I die. I will be 90 years old, in a walker, on stage doing my thing still -- and that's great, but it's an expression," said Ponder.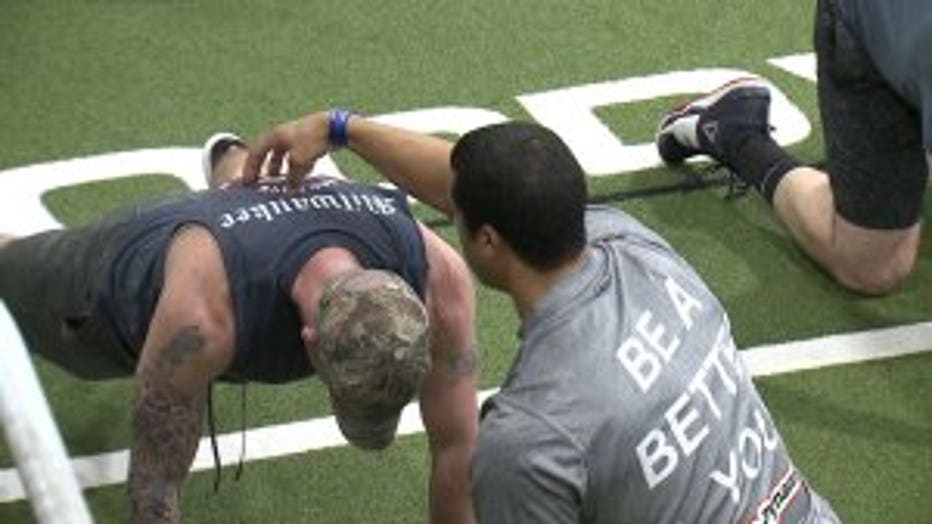 Be Dynamic is for anyone because it's a lifestyle.

"The main takeaway is finding something that you enjoy. You know, if it's rolling around on the floor, if it's going on runs, find something that's enjoyable that keeps you active and keeps you moving and makes it not a chore," said Paull.

"The general principles of health and fitness can be applied to assisting building on what's valuable to you," Ponder said. "They do not define who you are as a person. But they are a part of you. They do not end when you take off your shorts, OK? Or when you put on your coat and go back out into the cold."

The program is designed to be inclusive for everyone, no matter the level of fitness one is at.