"Thunder roaring by you:" Immerse yourself in the thrill of polo


HARTLAND -- It's often said that hitting a baseball is the hardest thing is sports. But Ryan Braun or Jonathan Lucroy don't have to square up a pitch with a thousand-pound creature between their leagues.

"Most people that haven't watched it," Milwaukee Polo Club member Thomas Esser said. "Really just can't comprehend that you can be going that fast on a horse and then hitting a ball."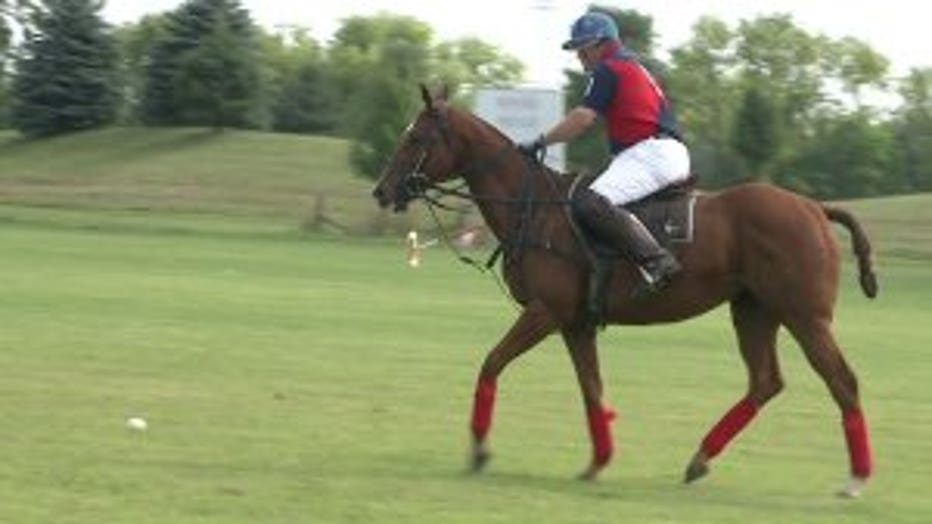 The Milwaukee Polo Club is trying to bridge that comprehension gap by making the sport accessible to all levels. First, the basics: polo is played on a large grass field, with four riders on each team trying to hit a ball through two posts for a goal. There are six 'chukkers' -- or, periods -- in a game, each lasting seven to seven-and-a-half minutes.

"I just like the thrill," said Maggie Papka, a club member who also competes for her college team at Cal Poly. "You get to go full speed down the field. There's quick stopping, quick turning."

And of course, this being Wisconsin, the games are tailgating-friendly.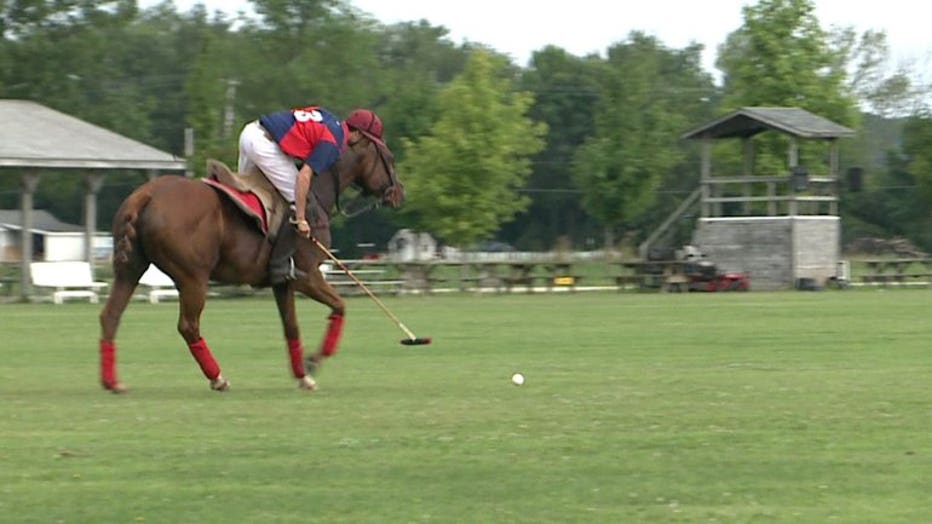 "You invite your friends and neighbors, and you have a fun time with it," said Esser. "And then you have this polo game going on where you've got this thunder roaring by you and the ground is shaking."

While it would take years to get to the level of the club's two pros from Argentina -- a partnership with Hillside Farm in Richfield allows even a complete novice to climb aboard.

"I've been riding horses all my life," said Cucu Gramajo. "Polo is the best sport you can play in the world, for sure."

"They take you through at a walk," said Papka. "They'll teach you to ride. They'll teach you to play."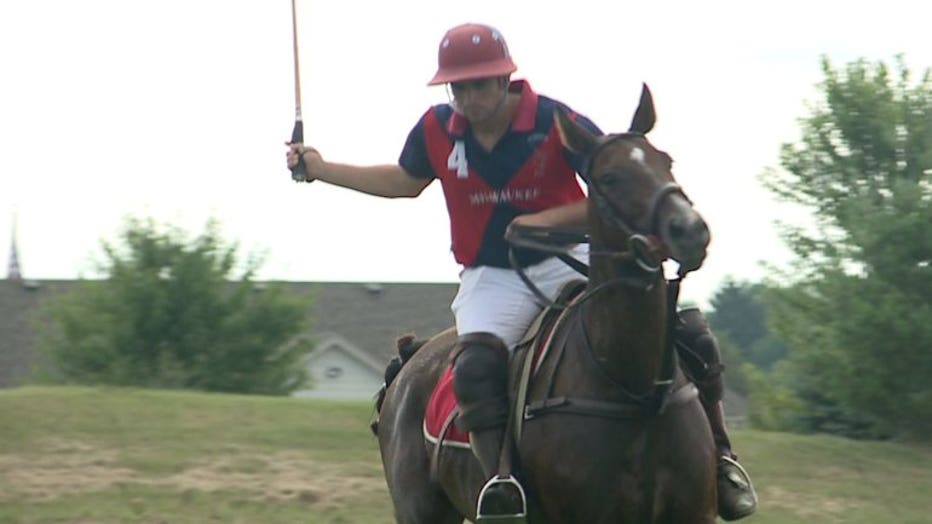 "First time you went to a driving range, you weren't hitting 300-yard, Tiger Woods' drives," Esser said. "Polo, you do the same thing. You practice your riding, your swinging and you build into it.

The Milwaukee Polo Club is happy to bring you along for the ride.