"This will be a terrific life experience:" Marquette University's basketball team heads to Italy
MILWAUKEE -- Marquette's basketball coaching staff had a great selling point when they went recruiting their current freshman class. Their student athletes would have the chance to take the trip of a lifetime.

"A number of our guys have never been out of the country and so the game of basketball can do some amazing things. This will be a terrific life experience for our players and also with a young team like we have, it's much needed basketball time as well," said Steve Wojciechowski, Marquette University's head basketball coach.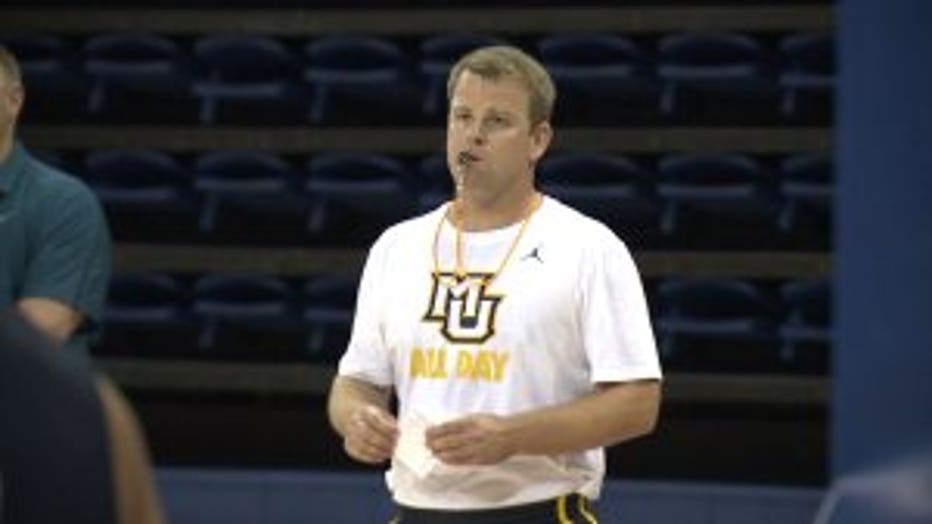 For Coach Steve Wojciechowski young, the 10 NCAA allowed practices they had recently, were a slam dunk to help develop their vast potential. That was before they embarked on a 4-game trip to Italy and Switzerland.

"It's a great opportunity to build camaraderie. I think it's a great opportunity to get to know each other on a deeper level. You get to share experiences, that in some cases, are once-in-a-lifetime. All those things should be of great benefit for this group in growing together. said Wojciechowski.

Imagine being one of the six new faces on the team and getting to travel abroad!

"It'll be my first time in Italy, so I'm looking forward to the buildings, everything. I know that Italy is a historic place, especially the food -- I'm looking forward to the food and just see how it tastes," said Haanif Cheatham, Marquette freshman guard.

Marquette's assistant coach and former star, Travis Diener, played in Italy. His wife is first generation Italian, so she gave the team a presentation on the country's culture, traditions and some of the sights before they left.

And they could rely on teammate Luke Fischer, a Marquette junior guard -- he has been to Italy before.

"It's tough to tell someone until they actually see it. I think a lot of those guys don't realize the big culture change that will be over there. But it'll be a good experience to get out of the country for a lot of them for the first time and see what other places are like. I'm a huge history guy, so I loved going to the Coliseum in Rome, the Forum, all that stuff was awesome to me. Now that we get to go to a couple other cities like Florence and Venice, it's a dream come true," said Fisher.

"We're going to mix in a cultural experience as well as a basketball experience. I want our guys to become closer, and I want them to understand Italy better -- and I want them to grow in every way," said Wojciechowski.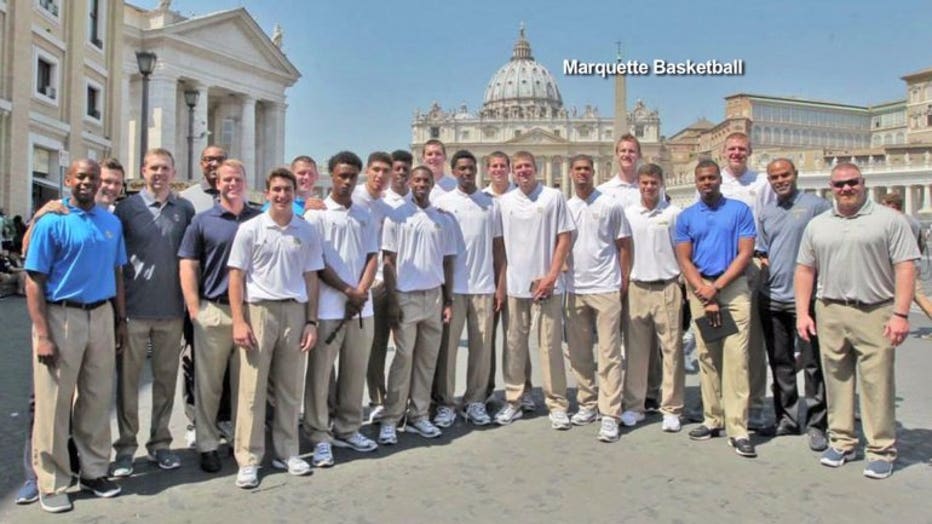 Marquette University Basketball team


By all accounts, Coach Wojciechowski's young men are having a wonderful trip seeing the sights and playing well against pro teams, with 3-0 record against teams of various talent levels.

Who know, maybe they'll even get to meet Pope Francis.

"That would be a once-in-a-lifetime thing that would be a big thing for us. He is a Jesuit, he is -- so that would be a great thing to see. Hopefully we'll make a deal with him to see if we become his favorite basketball team. That would be fun," said Cheatham.

It certainly couldn't hurt to have the Pope on your side!

Marquette's players grew on the court, as well as off. They won each of their four games and are headed back to the states.