They've been friends since they played basketball in high school, and now they're playing for UWM
MILWAUKEE -- After years of playing basketball together, they have a connection on the court that has helped the University of Wisconsin-Milwaukee Panthers enjoy success. But their connection as fast friends goes beyond the court.

"It's something we've been talking about. I remember when the coaches were first about to recruit. It was like 'oh, Jordan Johnson? From Waukegan? Yeah -- I definitely know him,'" Akeem Springs said.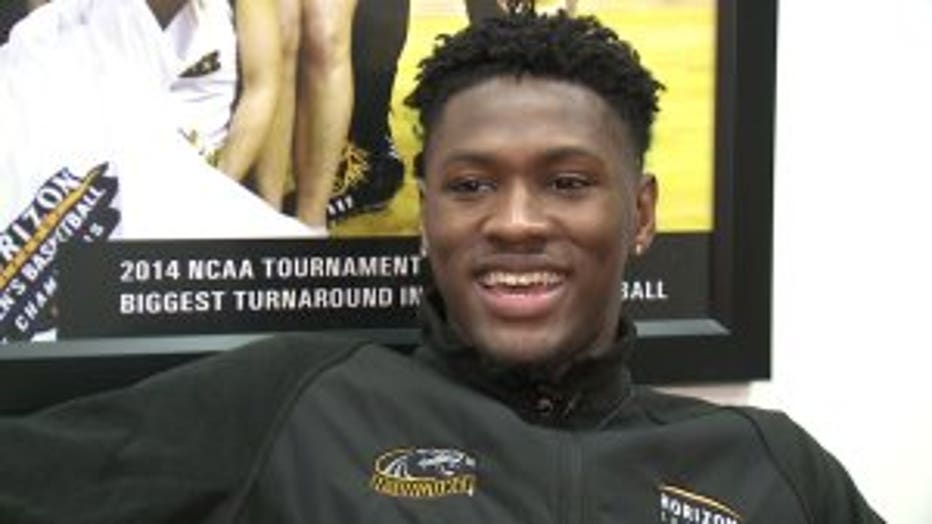 Springs knows him well! Johnson, the diminutive point guard who's made a big impact for the Panthers since transferring from John Wood Community College in Waukegan, Illinois was a teammate of Springs at Waukegan High School.

It's no surprise that Rob Jeter's dynamic duo has court chemistry.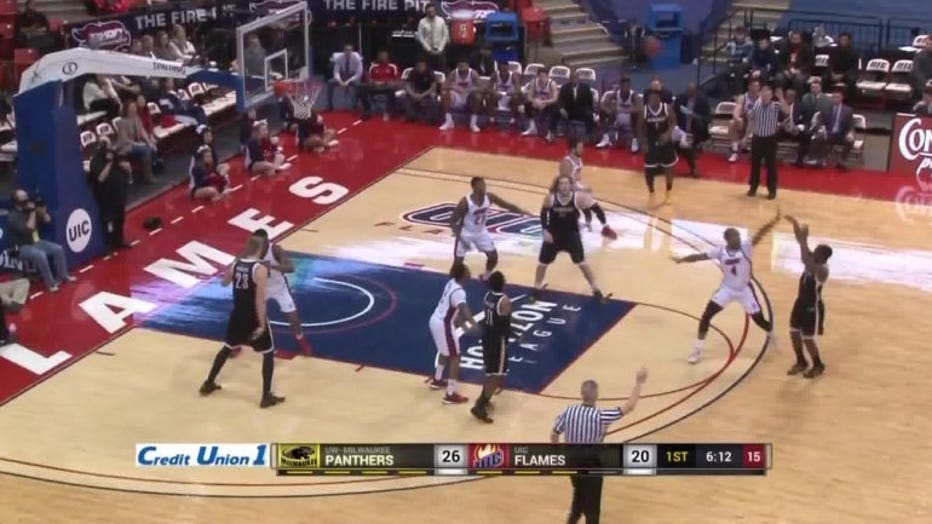 "Jordan can say some things to me that no one else can say, because we're close, so he can come up to me and say, he's like 'Keem, you suck.' And from him, I take it. I'm like 'OK, I gotta get going.' Like after halftime, we usually say stuff to each other. I'm like 'Jordan, you playing good.' He's like 'you suck right now,'" Springs said.

"I can just look at Akeem and I know already what he's capable of doing. He knows what I'm capable of doing. I give him a look. He knows," Johnson said.

Like any close friends, Springs and Johnson kid each other all the time.

Ask Johnson to tell you something about Springs that most people don't know and the floor general gets right to the point.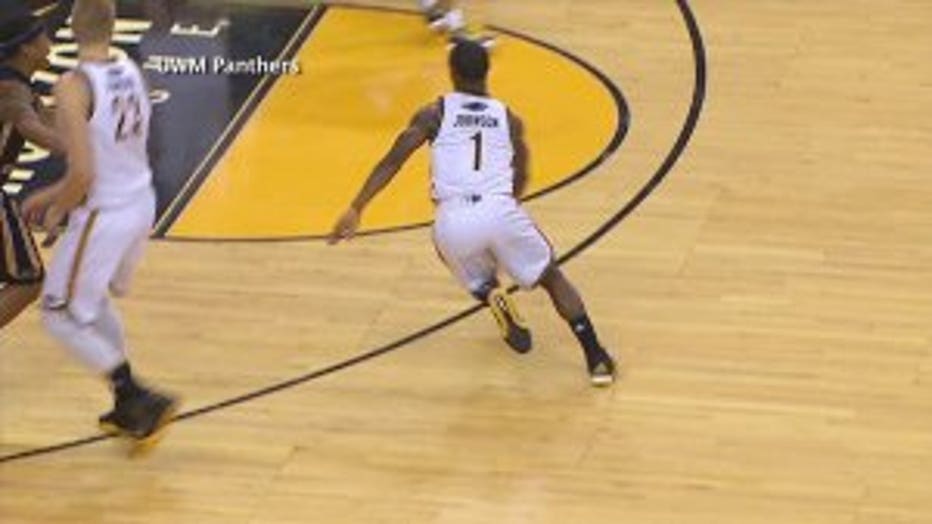 "Akeem, he really loves himself," Johnson said.

Johnson goes out of his way to say that Springs isn't stuck up.

"He just loves himself more than the average person would," Johnson said.

Springs calls Johnson a big kid you can't stay mad at because he's always smiling. When he does, Springs says Johnson looks like the actor/comedian Kevin Hart.

Wisconsin Badgers' fans had fun with that when Milwaukee played there in Madison.

"They're like 'Kev-in Hart!' And what he does when he's in any situation, he'll smile. So pre-game, while everyone's getting serious, he's just smiling. Off the court, you can find him laughing. Everybody knows his laugh. He has a pretty weird laugh," Springs said.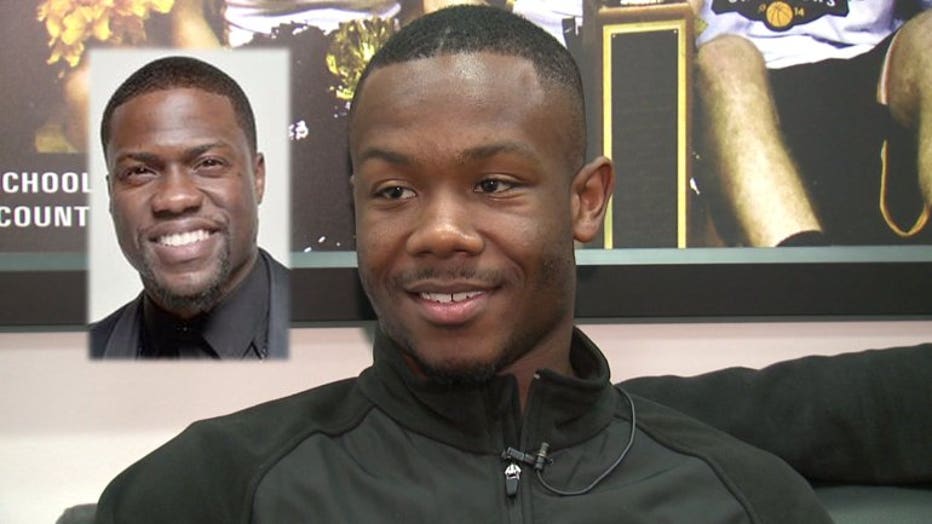 Johnson says he's good with the Kevin Hart thing.

"That was pretty funny. That's why I made that free throw. I know when I smiled that I was going to make it. I like it. I'd rather be called Kevin Hart than anything else," Johnson said.

More than anything else right now, Johnson and Springs want to help the talented UWM Panthers play in an NCAA tournament.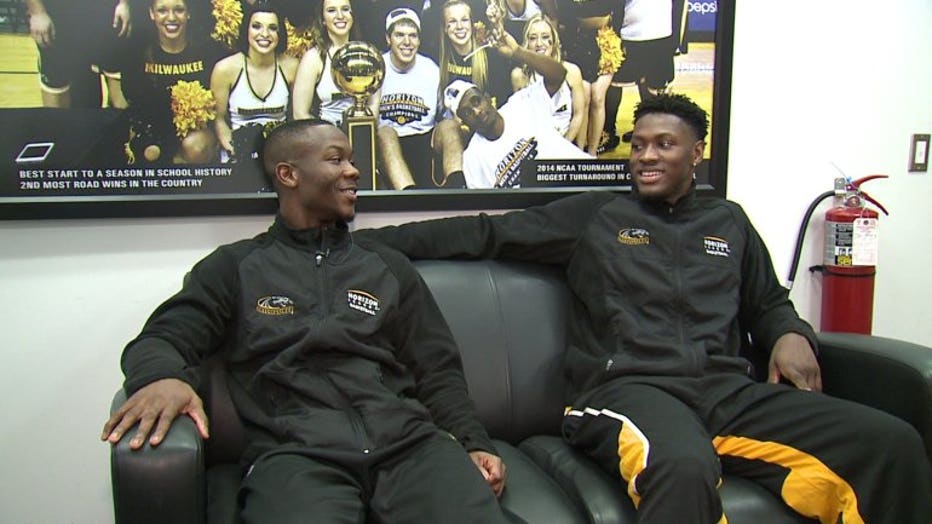 Jordan Johnson & Akeem Springs


This much is a slam dunk: Their friendship will always be there, for years to come.

"I tell Jordan everything that I might not tell anyone else. He knows a bit of everything. He knows my family -- so I think that relationship's going to be there for a long time," Springs said.

Springs' plans include a major in marketing and music. Maybe he can market his buddy Jordan Johnson as a stuntman for Kevin Hart!