"They're very good boys," and great soccer players: Sport a family affair for brothers in Oconomowoc


OCONOMOWOC -- The Briggs family has made its mark on the Oconomowoc High School soccer team. This is a story of love and teamwork -- both on and off the field.

The Briggs twins play soccer at Oconomowoc High School, and it's difficult to tell them apart!

Cameron Briggs is taller than Dominic Briggs, but who's older?

"I am the older twin by 45 minutes," Dominic Briggs said.

I ate most of the food when we were in my mom's stomach, so I'm a little bigger right now. I'm usually the one that picks on him," Cameron Briggs said.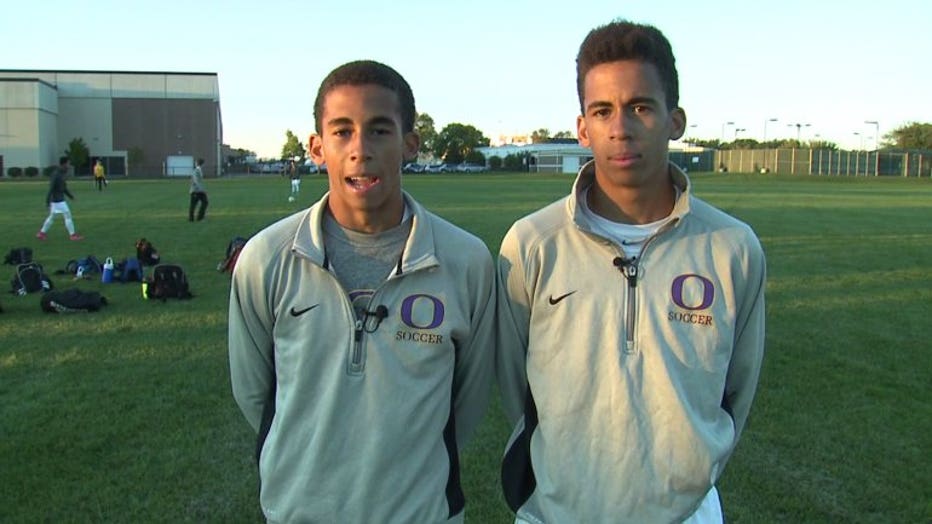 Dominic and Cameron Briggs


These days, Cameron and Dominic Briggs pick on the raccoons' opponents.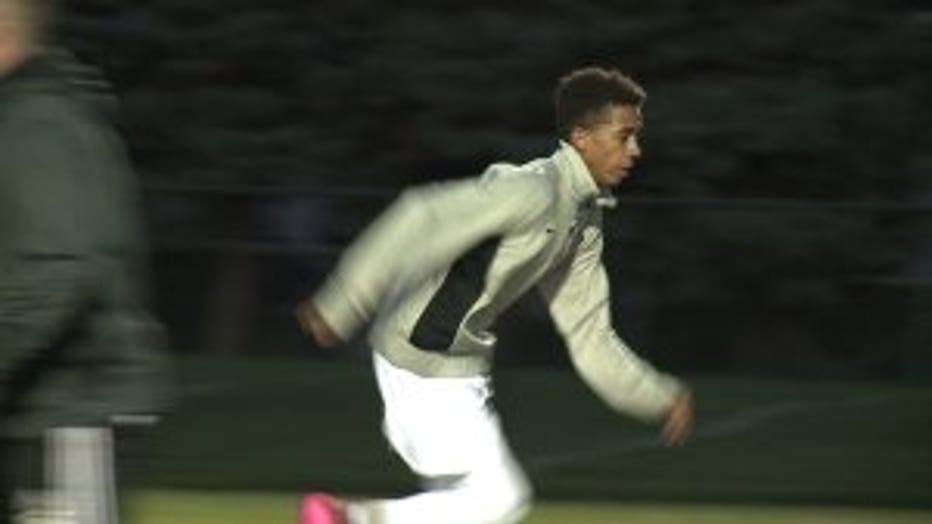 Just sophomores, these boys are double trouble! They're standouts on an Oconomowoc team that is heading into the first round of playoffs Thursday, October 22nd as Wisconsin Little Ten champions.

"They're really close to each other. You see that before the games. They kind of huddle up with each other. It's good to see. You can tell how much love they have for each other -- and it comes out on the field too. They pour everything they have into the game," Andrew Biebel, Oconomowoc High School soccer coach said.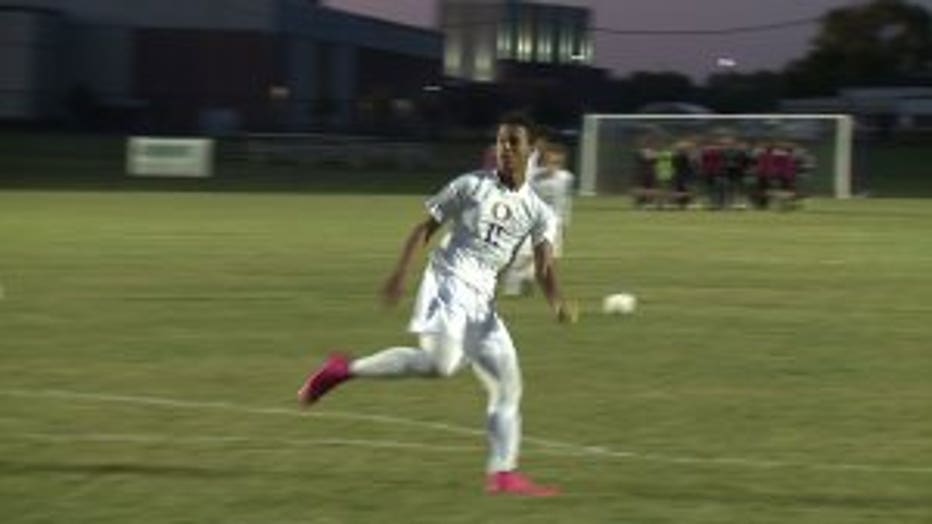 Older brother Anthony Briggs is a senior captain -- a rock solid player and all-around athlete.

There are three brothers starting on the same soccer team!

"I definitely didn't think it was going to happen, but once it did, I was really happy because it's just something that you don't experience too many times, so it was actually really nice," Anthony Briggs said.

"I still think that I look up to him, as a younger brother. He's sort of a role model to us," Cameron Briggs said of big brother Anthony.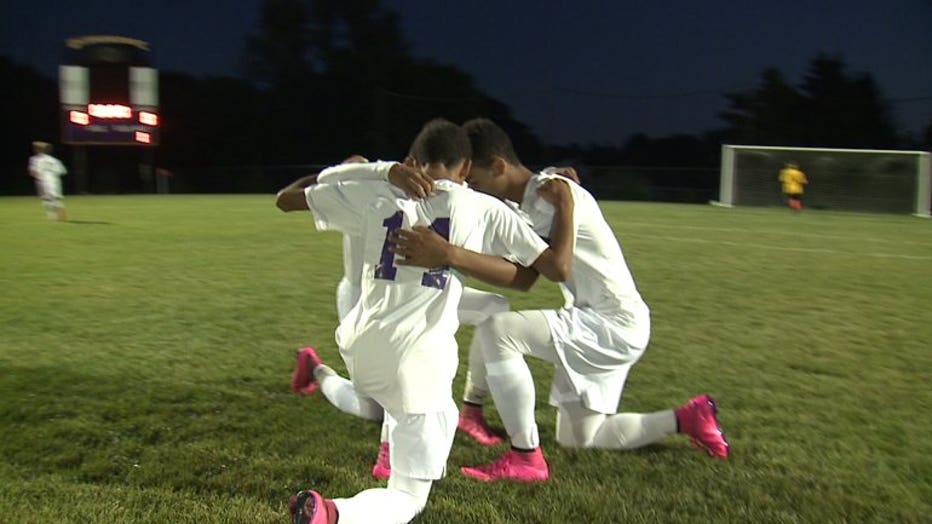 "He works hard on and off the field. He's a great motivator to others, and I just want to keep following his footsteps," Dominic Briggs said.

There is yet another Briggs family member connected to the Oconomowoc High School soccer team.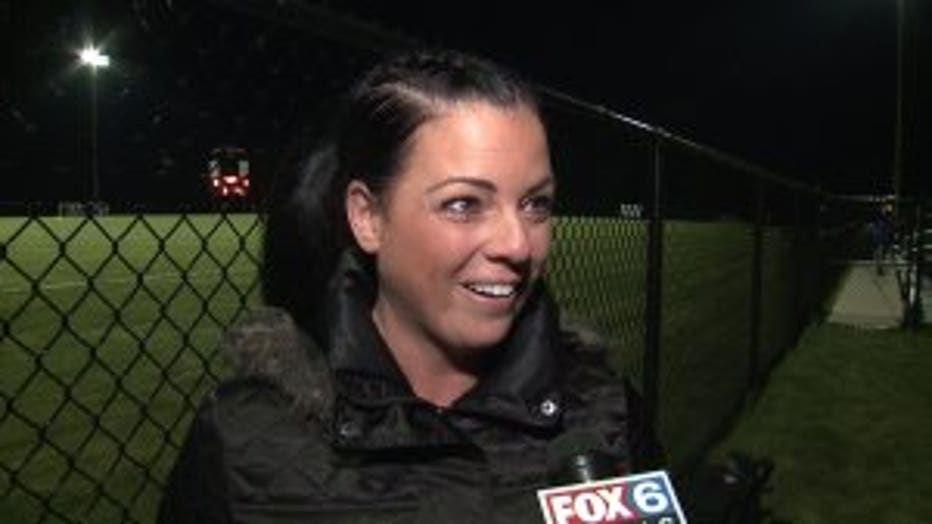 Sasha Briggs has been at her son's games from day one. As a single parent, she's been an MVP in her own right!

"I look up to her. She definitely is my role model. I mean, she took on a lot of obstacles in her life -- raising us, and then raising a fourth when he came around. But I think she's been so powerful by herself," Anthony Briggs said.

"I feel like we're going to be great young men, and we're learning a lot from her. She's just been our number one fan our whole lives," Anthony Briggs said.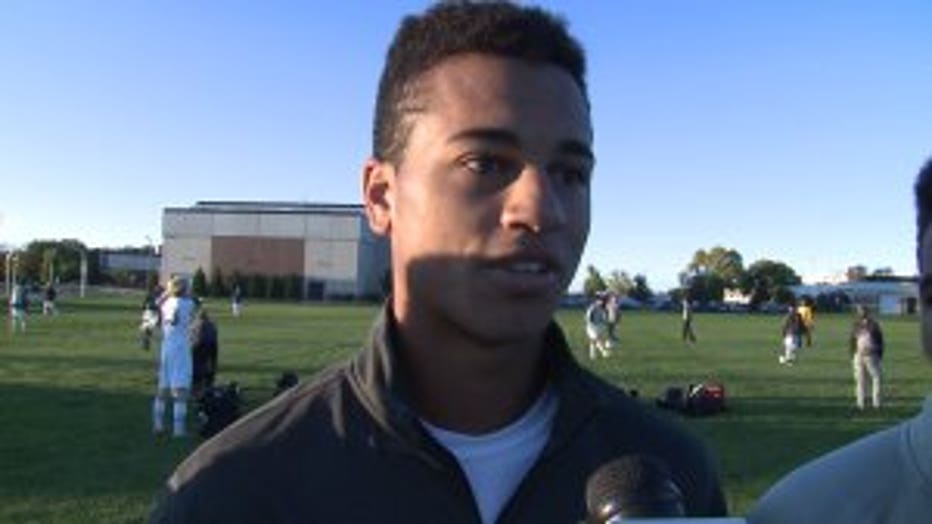 "Watching the kids play sports their whole life has just been amazing. It's been such a great journey. I thank God every day that they are who they are and that they have listened all these years. The biggest thing that touches my heart is their pure, beautiful heart and soul. They're good people. They're very good boys," Sasha Briggs said.

And -- very good soccer players!

Anthony Briggs says he wants to become a dentist or nurse practitioner.

Dominic Briggs hopes to become a doctor, so mom should be well taken care of!