"They have my ultimate respect:" Jonathan Lucroy takes unforgettable Honor Flight with veterans
MILWAUKEE (WITI) -- Jonathan Lucroy has become one of the Milwaukee Brewers' best players, and a hero to many fans for the way he conducts himself both on and off the field. Recently, "Luc" took a trip with his heroes. It was an unforgettable journey that he'll carry in his heart forever.

2014 was a year to remember for Lucroy. In his fifth Big League season, Luc became an All-Star and broke the all-time Major League records for doubles by a catcher -- smacking a league-leading 53. But the team's fast fade from the playoff picture still stings like a foul tip off the face-mask.

"To me the season was a failure. I took blame and I accept blame because there are things that happened that I should have took care of," Lucroy said.

Not many wealthy professional athletes coming off sensational individual seasons would say that -- but Lucroy is cut from a different cloth. He's not "me first." He's about being there for others -- whether it be his Brewers teammates or youngsters who have muscular dystrophy. Lucroy hit a home run and helped raise a lot of money for the cause at the recent Muscle Team event in Milwaukee.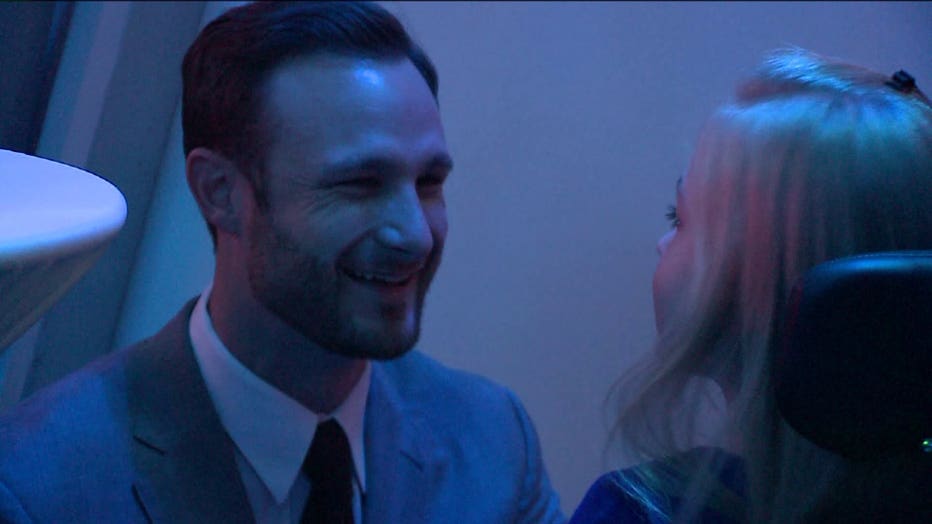 Jonathan Lucroy and Reagan Imhoff


"A lot of people think money makes happiness. It doesn't. Money doesn't. What makes me happy is helping other people. Saying 'hi' to Reagan tonight -- she looked at me and started smiling. That's what makes me feel good," Lucroy said.

Nothing made Lucroy fell better than being among the dozens of volunteers who went on the Stars and Stripes Honor Flight trip with 41 World War II and 47 Korean War veterans from Milwaukee to Washington on November 1st.




"Two things get me - kids like those (at the Muscle Team event) and veterans -- especially wounded veterans -- guys that have been wounded mentally and physically. The ultimate thing you can do for somebody is to be willing to sacrifice or give your life for them. They've seen a lot of bad things and those guys are willing to go through that for us so that we can live this life right here. It's something that has my utmost respect," Lucroy said.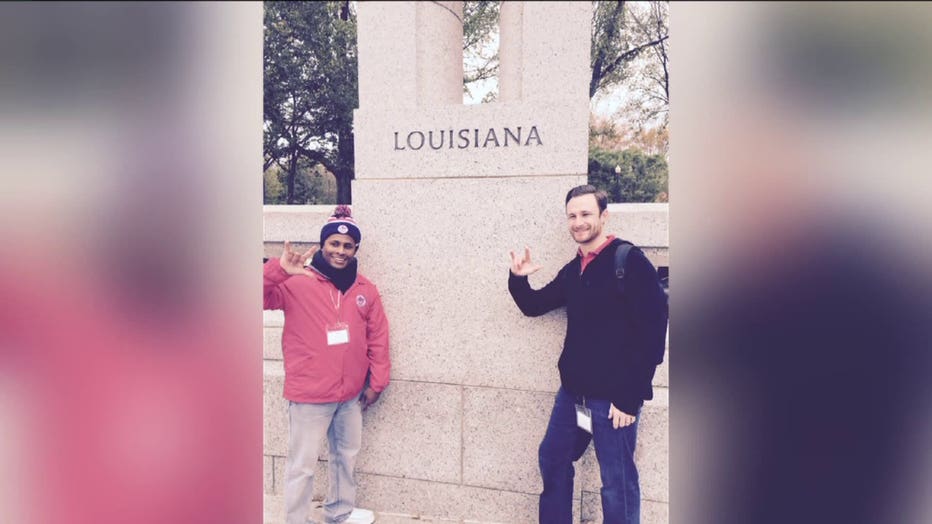 Jonathan Lucroy and John Coker


Lucroy has visited VA hospitals and has helped to raise funds for Milwaukee's Fisher House. He brings veterans to Miller Park for Brewers games. Lucroy's heart was touched for the cause in 2011 when John Coker, his former roommate and teammate in college, who was drafted by the San Diego Padres out of high school was seriously injured in Afghanistan.

Coker joined Lucroy to honor veterans from another era.

"There was one guy talking to me. He served in World War II, Korea and Vietnam. He looked at me and told me 'you're my hero man. You're a great catcher.' I looked at him and said 'seriously?! You're telling me that? I'm just a numbskull getting hit with baseballs all the time.' I told him, I said 'no. You're my hero dude! You're willing to give your life for me so I can live this life. I can play baseball for a living,'" Lucroy said.

Lucroy's friend John Coker, a Purple Heart recipient says that our World War II, Korea and Vietnam veterans set the standard for what's still being done in the military today.