'There's no do-over:' FOX NFL TV crew performs at their best under the lights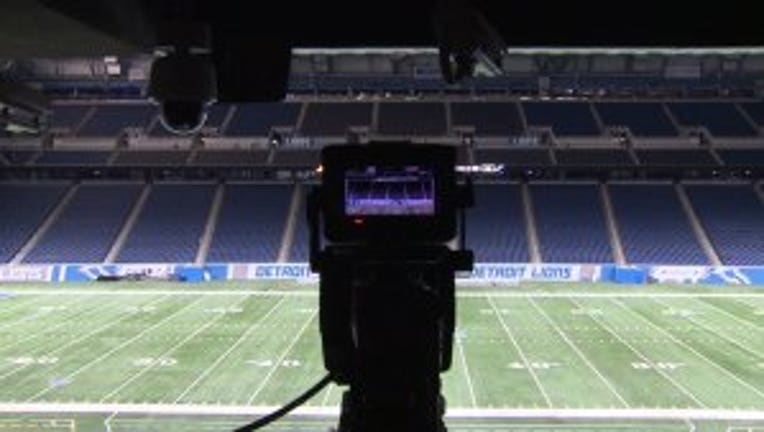 article
DETROIT -- Countless Milwaukeeans settle in on Sunday afternoons to watch football on FOX6, and some Milwaukeeans are providing the pictures of that football.

Just as the NFL teams you enjoy watching play put in long hours to prepare for game day, the FOX NFL television crews do, too. In fact, their Saturdays often run longer than their Sundays, and just like the players and coaches, they are paid to perform when the lights come on.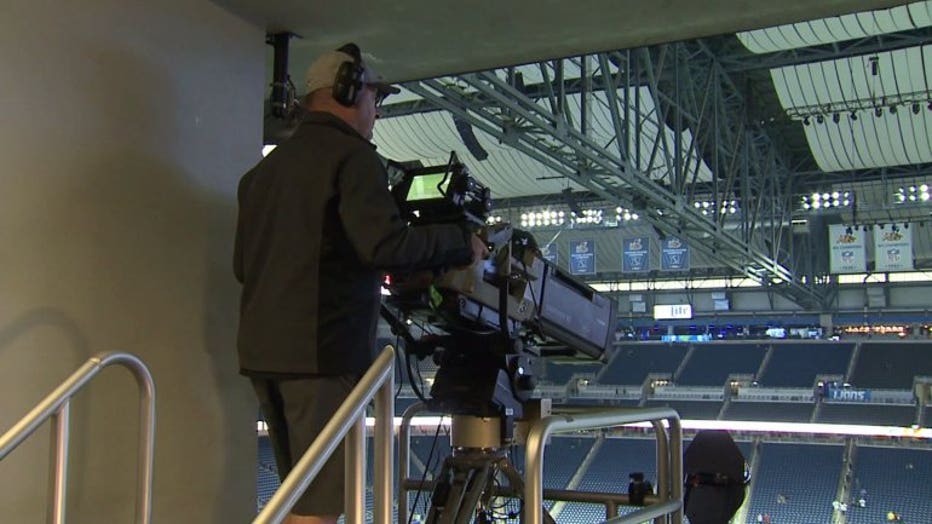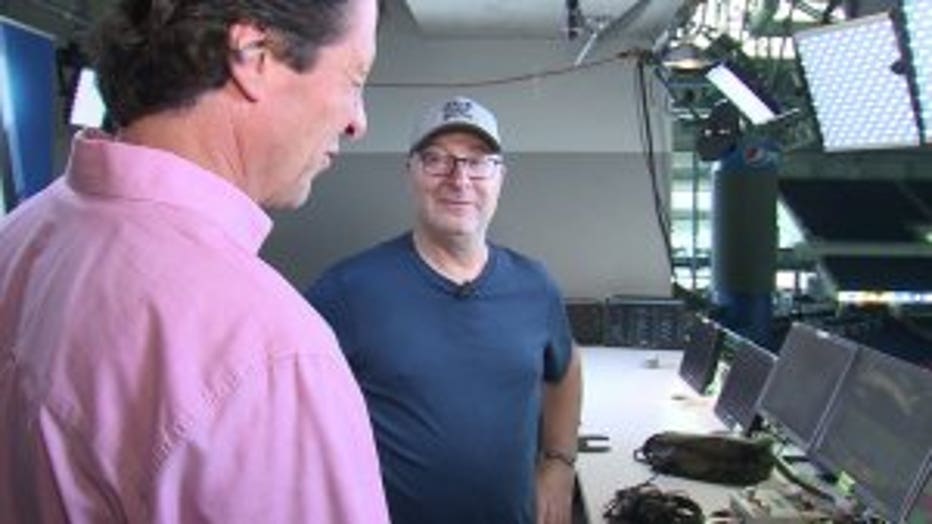 "It's live television. There's no do-over," said Andy Stieber, FOX Sports camera operator.

Stieber lives in Milwaukee during the week. So does Dan Quinn, and so does Jesse Liebe. The three have spent the last half-dozen years working together on one of FOX's traveling NFL crews.

"If you grow up with it, you know how cool it is to be doing this job. Maybe you wanted to play. You're not going to be playing, but the next best thing maybe," said Stieber.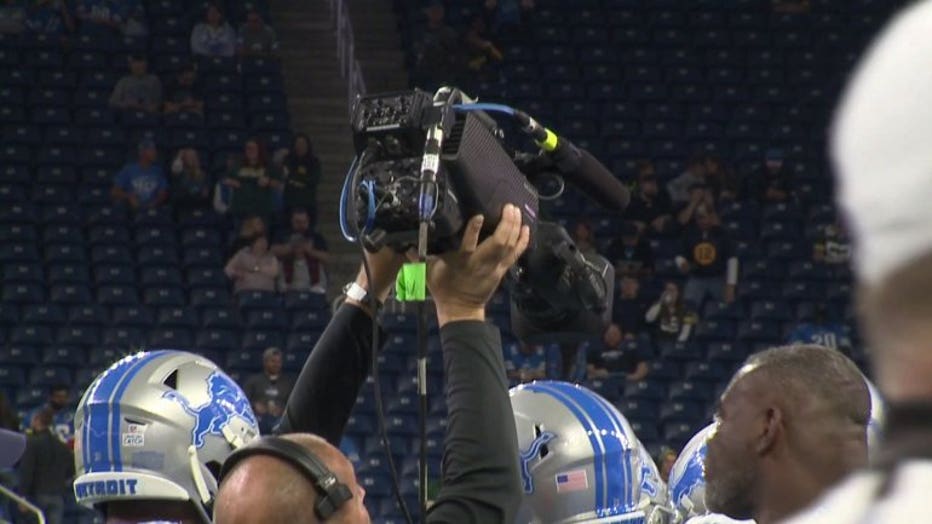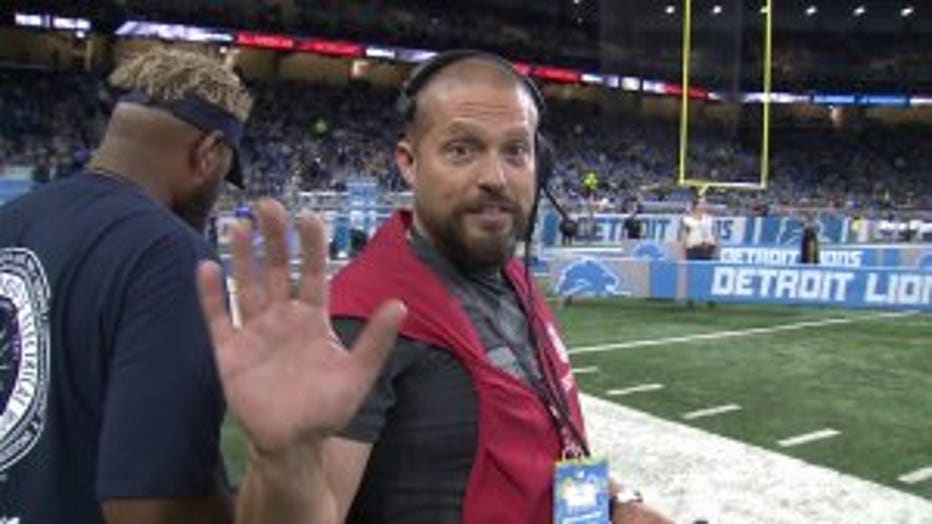 "Ever since I started this, I wanted to be in the NFL, so this, as far as what we do, is the pinnacle," said Liebe, FOX Sports camera operator.

The guys have all done their share of freelancing to land jobs in the industry, but they understand that there is no freelancing in their jobs on the FOX crew.

"Everybody's got a role, and if you stray from that, you'll be scolded," said Quinn, FOX Sports camera operator.

"You don't want to be overlapping. It's actually a negative -- to go where you shouldn't be at," said Stieber.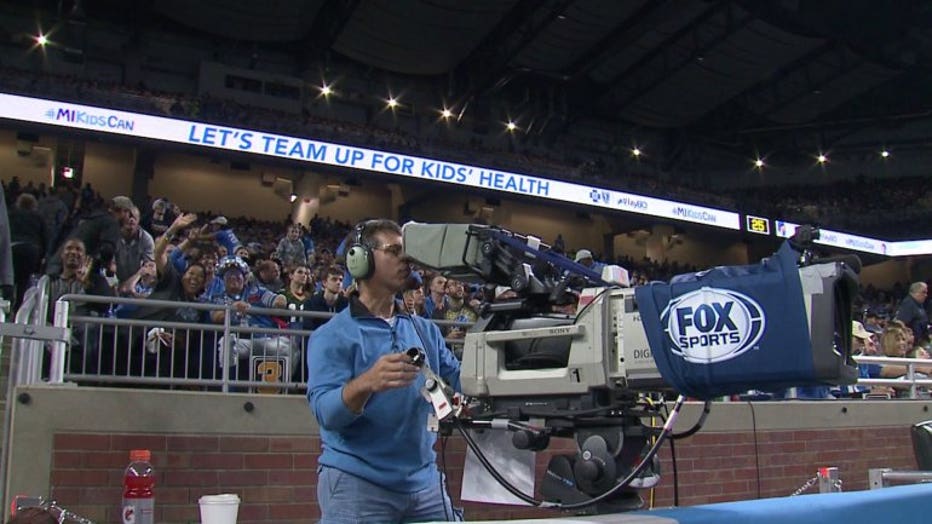 "For example, I shoot the ball tight when it's coming at me or away from me. After the play, I'll bring the player back to the huddle. Other cameras are told to stay off the ball. They have it covered already. Go get somebody on the sideline," said Quinn.

And don't just get anybody on the sideline...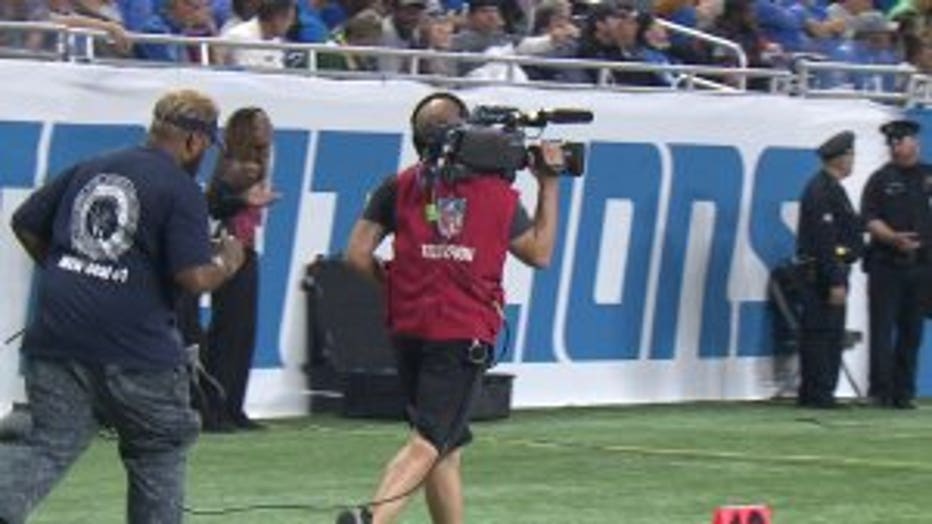 "We do a lot of 'hero' and 'goat.' You want the hero and you want the goat -- pictures for people at home," said Quinn.

Quinn mans a low end-zone camera.

"During the play, I am shooting mostly for replay. I am shooting as tight as possible -- balls, hands going at the ball, gets stripped, and that gets used for replay. Anything on the sidelines or the end zone, I have to make sure I have the feet in the shot. If you don't have the feet in the shot, it's no good," said Quinn.

Liebe is a hand-held camera operator, meaning he moves up and down the sideline and has to have his wits about him.

"It's not like you have a clear path the whole way, so you're dodging in and out of people, so you have to be in relatively good shape. You can be told in a five-minute speech how to do it, but until you do it for years and years, you're still not sure where you're supposed to be at specific times and when you do know, that's when you start to get some really good shots," said Liebe.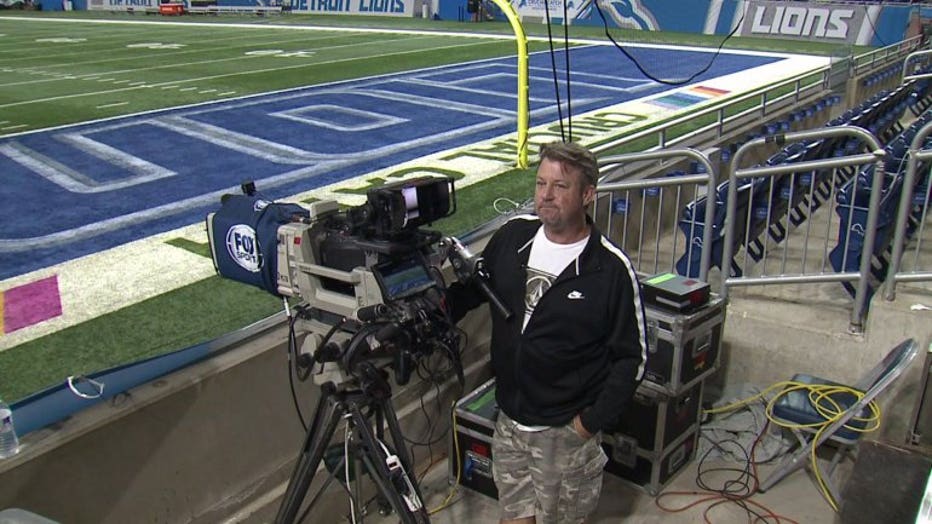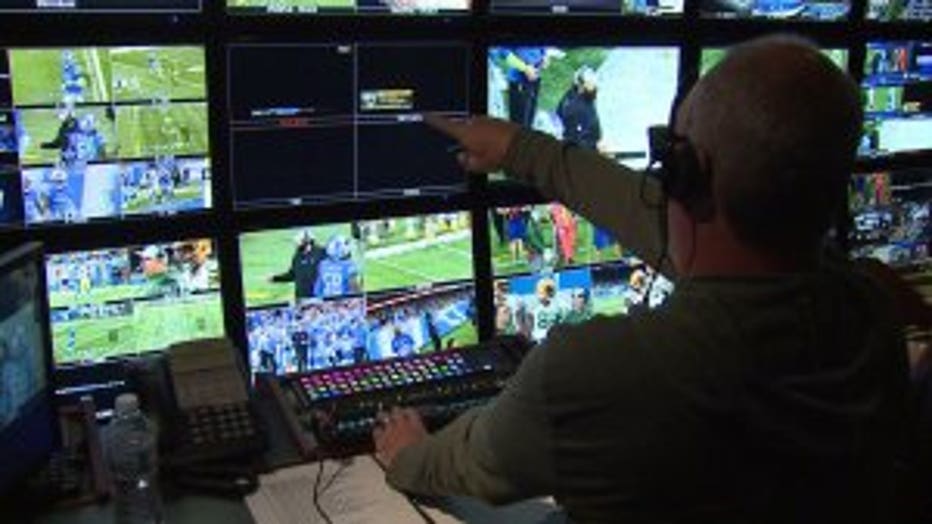 If football is the ultimate team sport, producing football is the ultimate team broadcast. Play-by-play man, Thom Brennaman, grew up in the business and knows he's at his best when his crew is at its best.

"We spend so many hours and so many days together. It's really a special time and to be able to spend it with the guys that I care about in the job that I care about, it's a good deal," said Liebe.

There is plenty of team spirit at work on Sunday afternoons in the fall.