'The kids love it:' Wacky Wheels Skate Van keeps the fun rolling playground to playground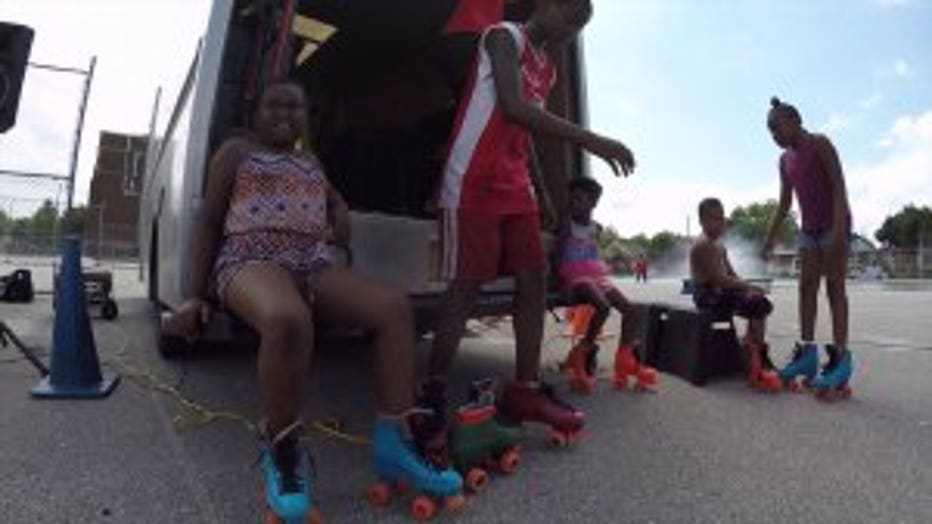 MILWAUKEE -- The Milwaukee Recreation Department has hundreds of classes and programs but there's one that rolls around the city all summer long to help get kids rolling.

"Soon as the music starts it draws out some of the kids," said Troy Clarke, Milwaukee Rec Department manager.

It's a skating rink on wheels.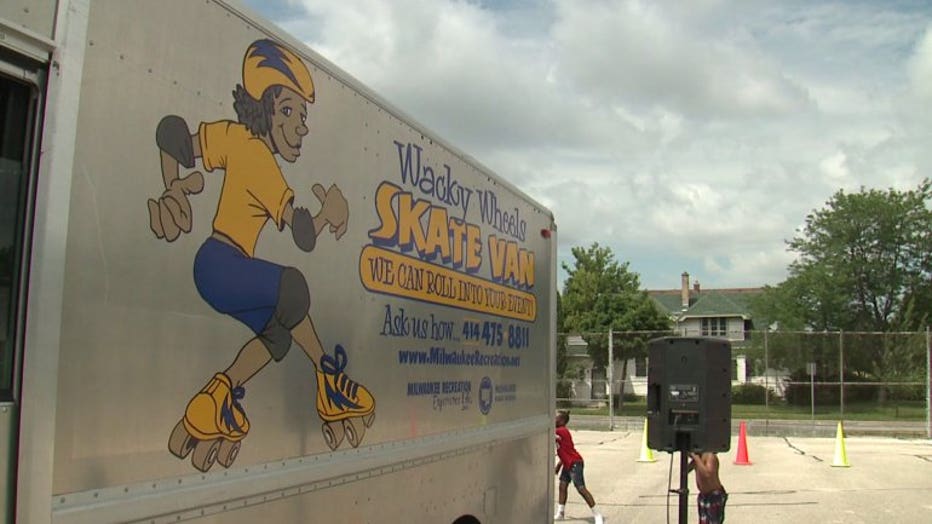 "When a skate van comes it usually is the draw at the site," said Clarke.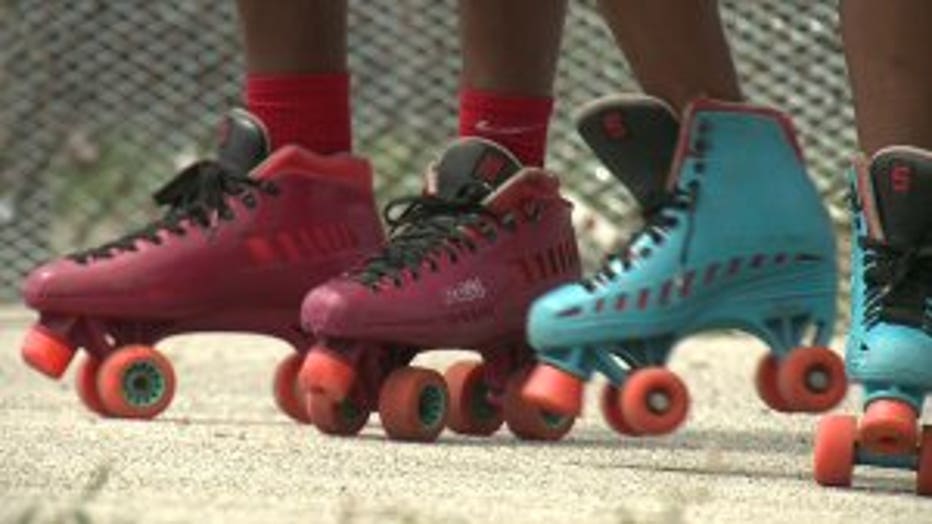 The Wacky Wheels Skate Van has been delivering fun to kids in the city for over 50 years.

"They will visit a couple of sites each day for a handful of the days each week, hopefully getting to each playground three or four times during the summer," said Clarke.

On a warm afternoon, it's transformed Milwaukee's Ben Franklin Elementary School playground.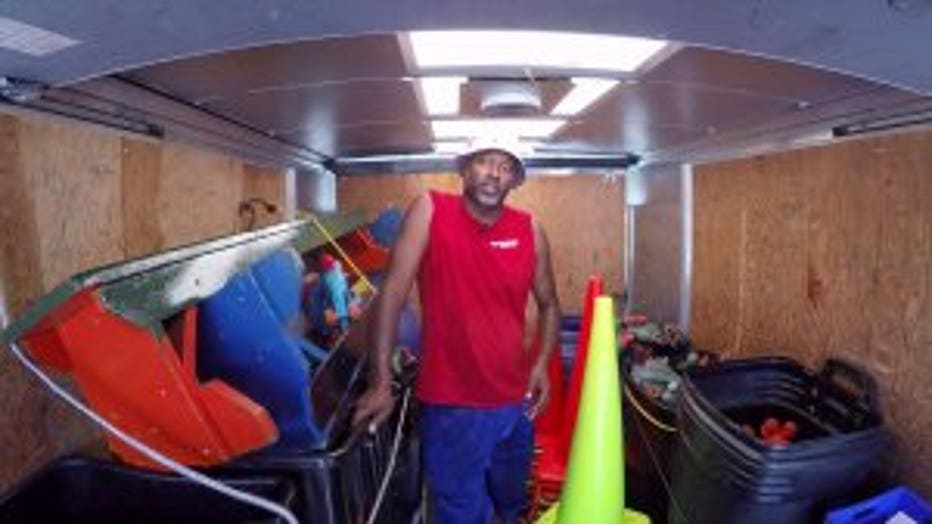 "I take one of the mobile trucks out and with our schedule, I go to the parks and put the music out and the skates out for the kids," said Antoine Parks, Mobile Unit Monitor.

"I get to skate here because it's a little bit funner, because I get to get in the water after I get done skating and it feels good afterwords," said 12-year-old Zamony Hart.

The program delivers more than just skating, it also brings a new experience.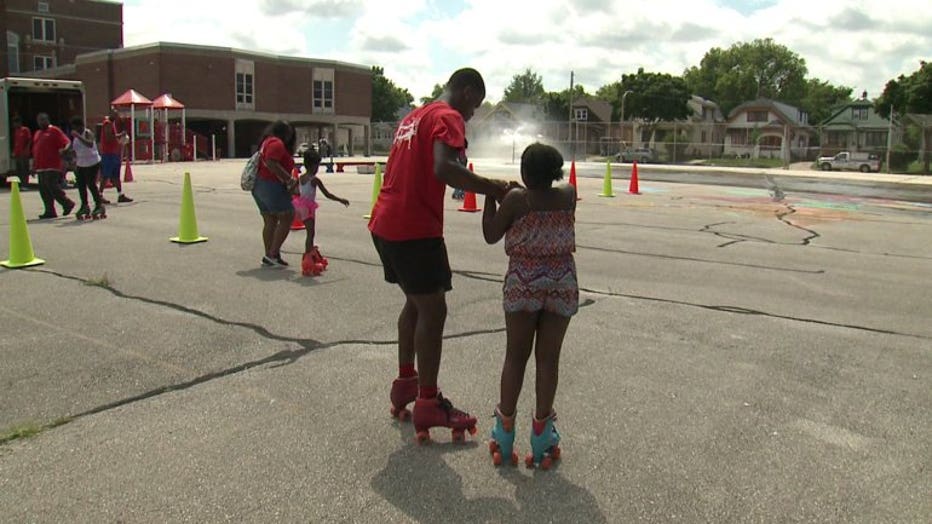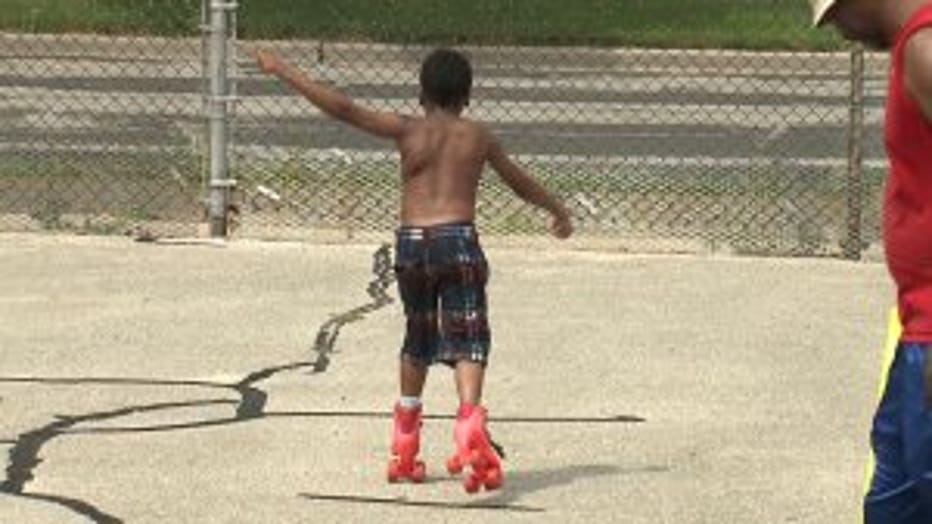 "I tell kids that sometimes you have to step out of your zone and try something different and if you are able to accomplish that you feel like you can accomplish anything," said Parks.

"I got to skate with other people and stuff, I got to listen to music," said Hart.

"It's another opportunity to experience something that they may not have otherwise had the chance to experience," said Clarke.

From seasoned skaters to beginners, the Milwaukee Rec Department allows any kid who wants to skate a chance to lace them up for free.

"Some of our staff is better skaters than others and they provide pointers and assist those that may be a little more timid on the skates," said Clarke.

"I love the people who drive the skate van," said Hart.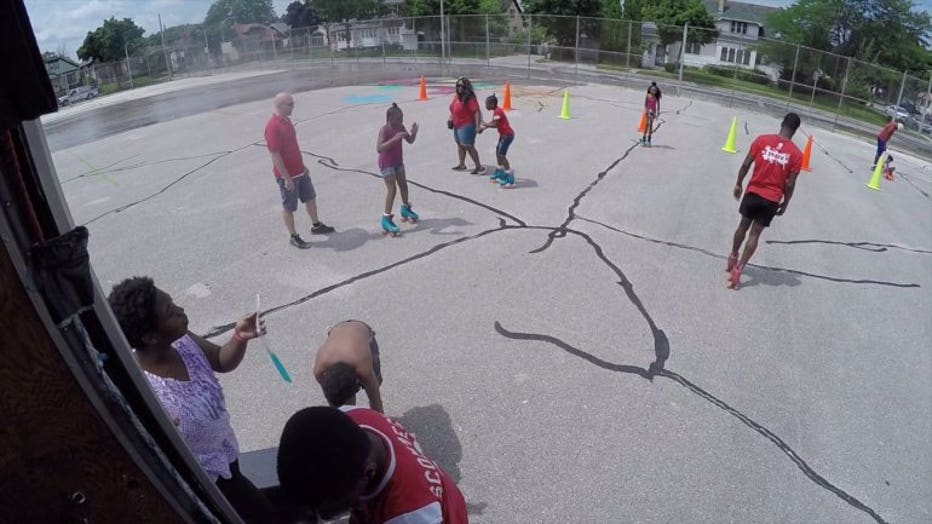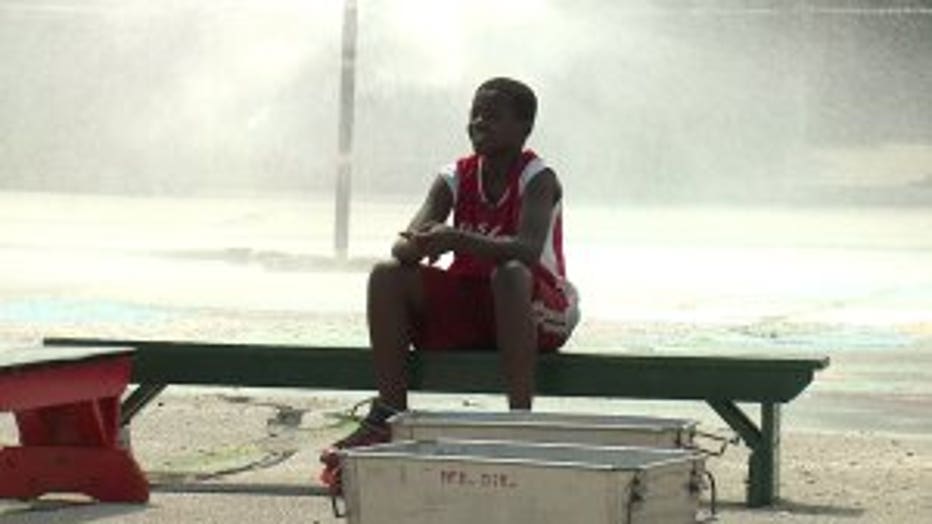 "It's kind of one of the best jobs you can have in the summer," said Parks. "It gives you the opportunity to be outside, gives you an opportunity to interact with the kids and expose them to different activities."

In the end, the biggest thing that the van delivers is smiles.

"It's great fun, the staff love it, the kids love it," Clarke said. "Breaks up the day a little bit depending on what's going on, it infuses a little bit of energy at these sites when they come around."

"It's super cool, it's super cool because people just get to skate around," said Hart.