'The city is excited:' Playoffs the 'busiest time of the year' for the Bucks Pro Shop, with fans seeking gear


MILWAUKEE -- The Milwaukee Bucks on Sunday, April 22 tied the first-round playoff series with a 104-102 win over the Boston Celtics. Ahead of Sunday's game, some fans opted to pick up some new Bucks' gear to celebrate.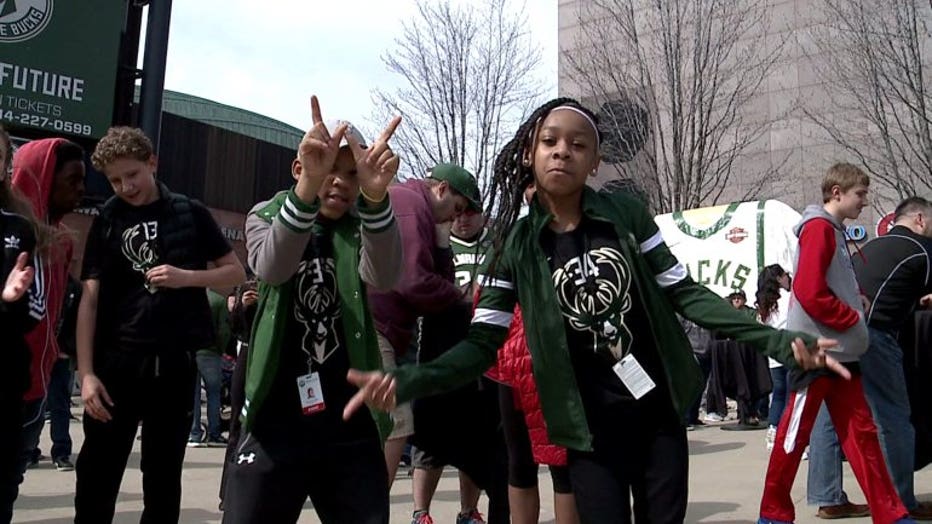 "Me and three other people run the entire merchandise department -- and this is our busiest time of the year," said Paul Lakoski, Bucks' merchandiser.

Lakoski runs the Bucks Pro Shop.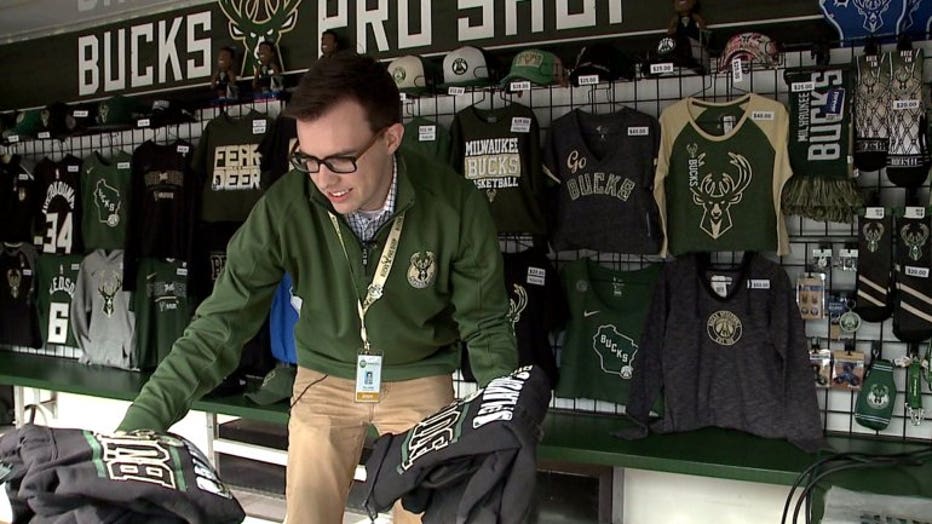 "This is our toughest part of the season. It's our busiest, but it's also the most fun," said Lakoski.

With the Milwaukee Bucks putting up points in the playoffs, everyone wants to get their hands on some swag.

"Sixth best in the league. Giannis is #4 in jersey sales this year, which is incredible for a team like the Bucks. We finally made it!" said Lakoski.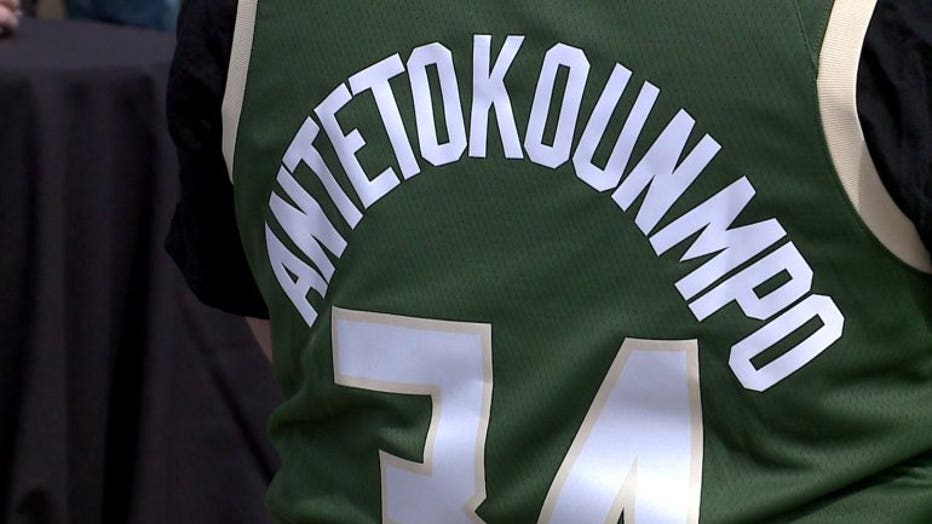 There's something for everyone at the Bucks Pro Shop, from T-shirts to long-sleeved apparel and Bucks' gear for kids. There's even a stuffed Giannis doll!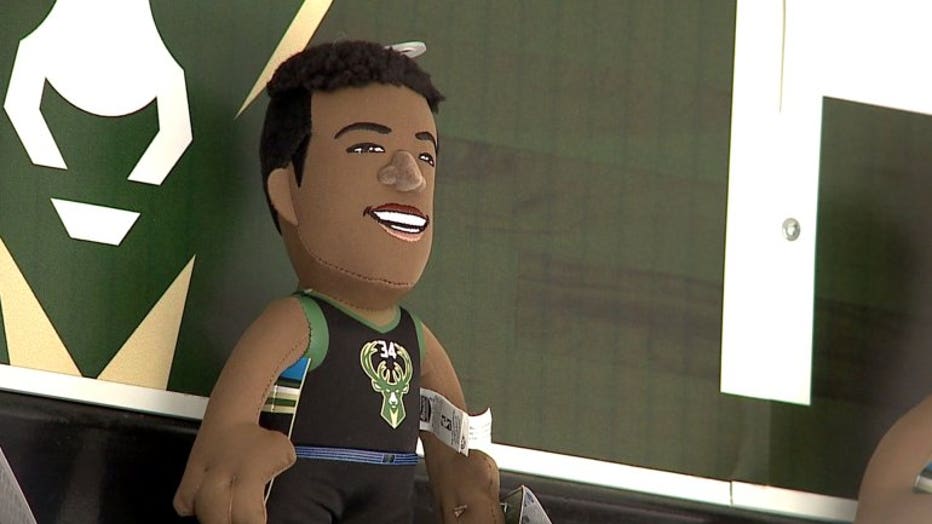 "Even like, three years ago, there was nobody walking around with Bucks' stuff, but now you just see it. Almost everybody in the stadium is wearing it. You see people around town, at the bars, they're all wearing it after the game. It's great to see!" said Lakoski.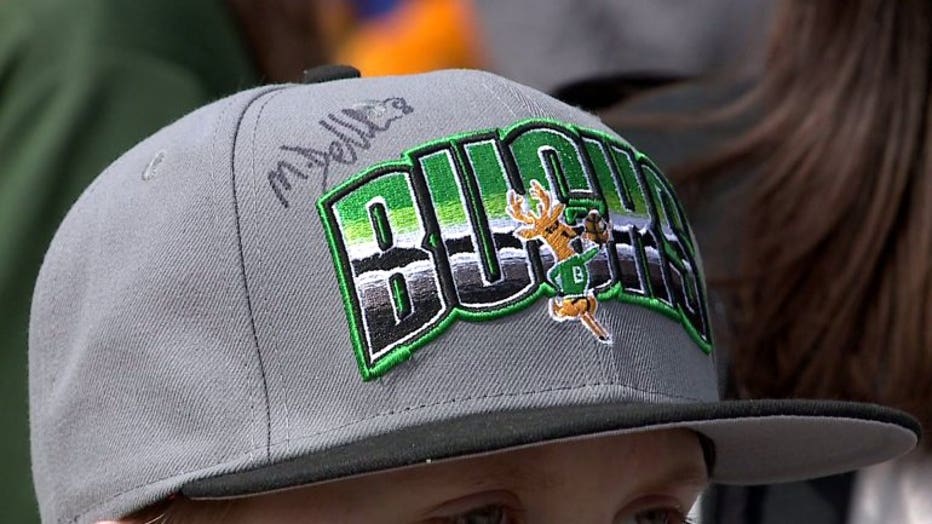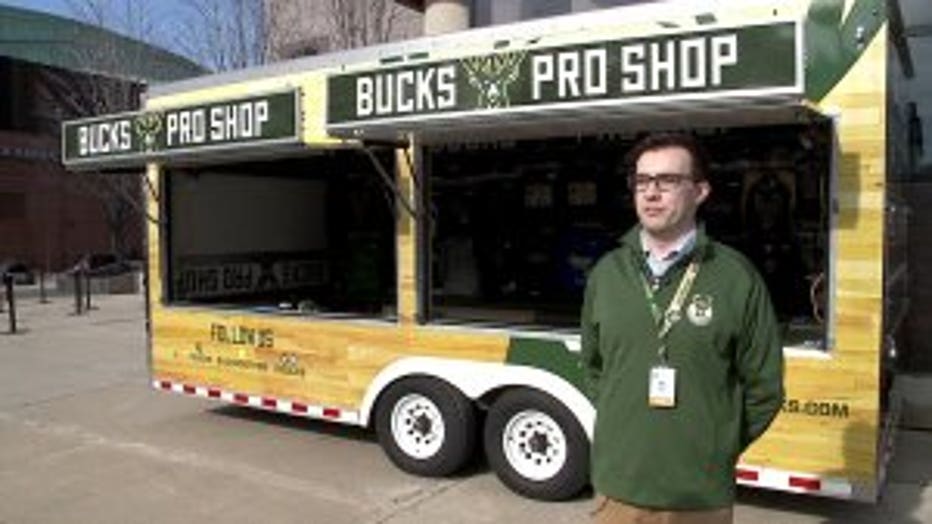 If you're new to the herd or you're a veteran Bucks' fan -- this team will make you want to gear up and get on your feet.

"This is why you do it. Everybody is excited. The city is excited. You can just kind of feel it in the air. Every basket that goes in, you can just hear the crowd roar and the building feels like it's 10 feet off the ground," said Lakoski.

Game 5 will be played Tuesday in Boston, and the Bucks will be back home in Milwaukee for Game 6. Tickets are available for Game 6 in Milwaukee. CLICK HERE for more information.