'Synchro has it all:' Synchronized skaters in Beaver Dam hope sport makes its way to Olympics



BEAVER DAM -- Presentation, skating and perfect timing add up for one group of skaters in Beaver Dam.

When the music starts, the Swan City Ice Skaters of Beaver Dam know exactly what to do.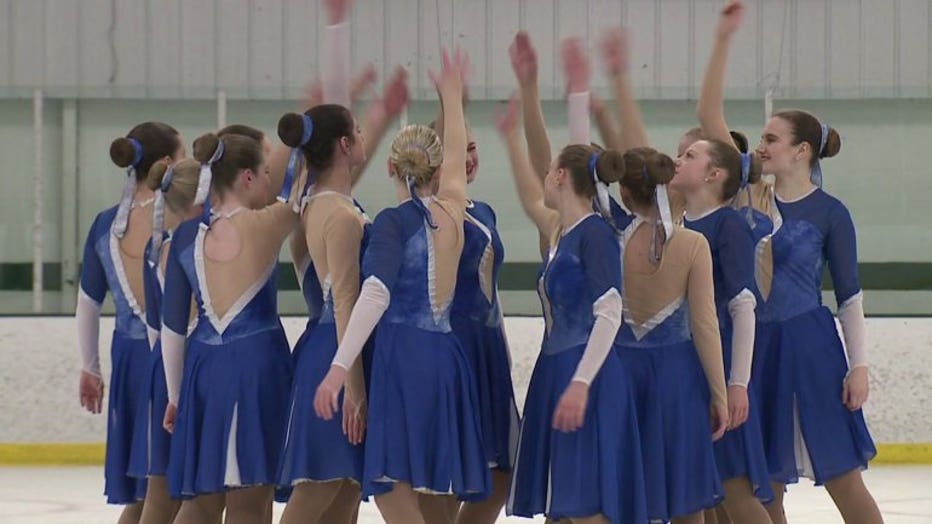 "Being a synchronized skater, you step on the ice for a competition and everybody sees the elegant side of it. We really are working hard, where you're pushing through the pain really, and it's hard to push through the pain and show everybody that you're an elegant skater. You're working so hard through the season that you push everything off to the side and just kinda focus on the crowd and their energy and putting your energy out to people," said Maddie Biel, senior at Beaver Dam High School.

This type of skating is about much more than the individuals.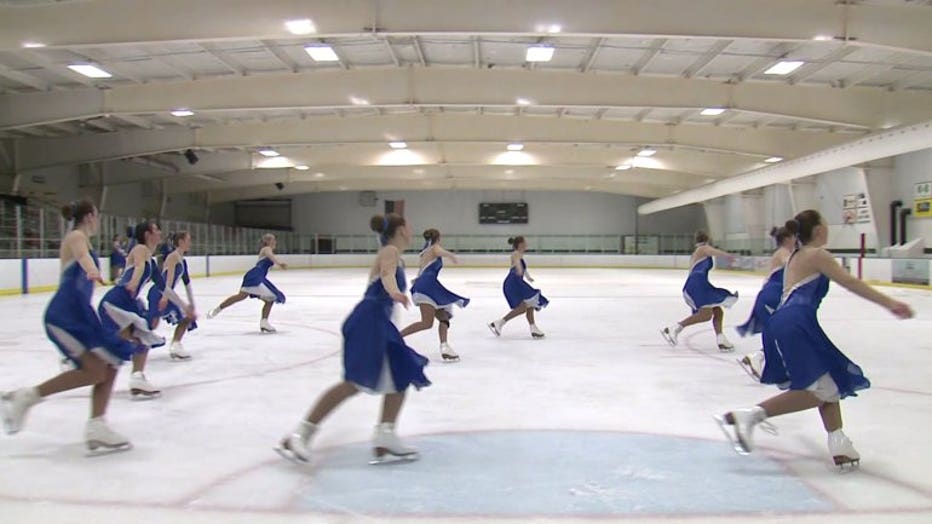 "Synchronized skating is the best of all skating. You watch the Olympics -- you see single, pairs skating, ice dancing. Synchro has it all," said Lisa Henning, head coach of the Swan City Ice Skaters.

"I think this group of girls has skated together since they were little. I call it their 'synchro-spidey sense.' The more they can kind of develop that awareness of like, what the other one's thinking or the other one's doing, the more they gel and the more unison there is," said Christi Wenger, coach of the Swan City Ice Skaters.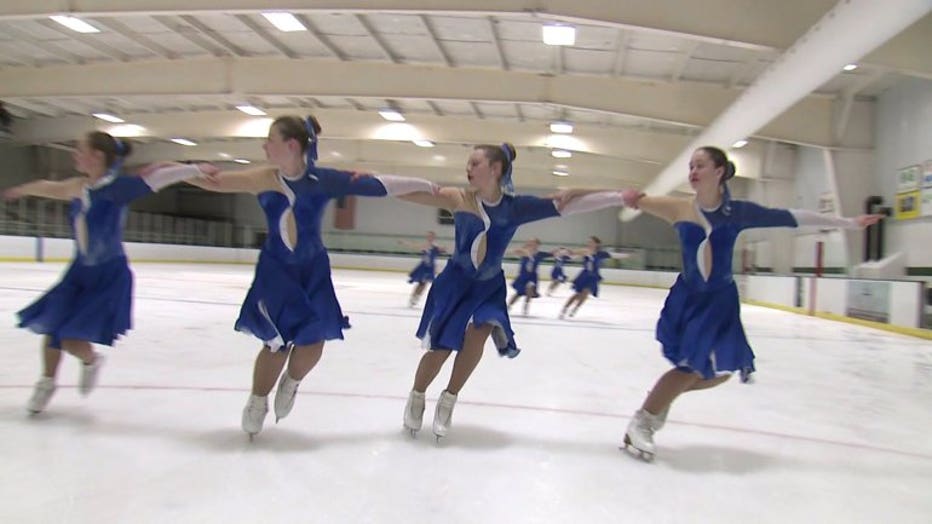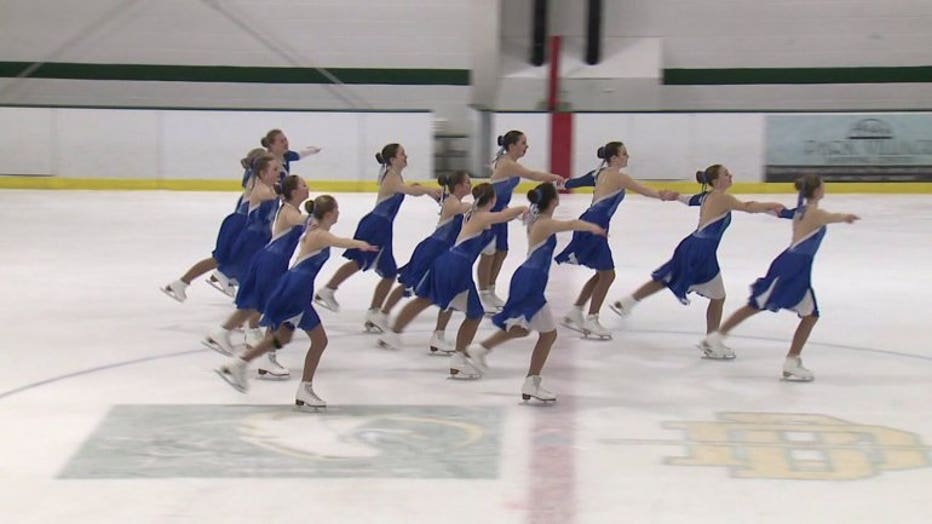 "Synchro has the solo jumps and spins. It has the ice dancing, the theatrical portion of it. The flow, the edges -- just that beautiful body line that people like to watch in ice dance," Henning said.

"U.S. figure skating has moves in the field test. They also have ice dance test. They also have freestyle tests, so we really like the skaters to take as many of those as they can to keep building their skills," Wenger said.

And while they improve and perfect their skills as solo skaters, snychro gives them the chance to be involved in a team sport.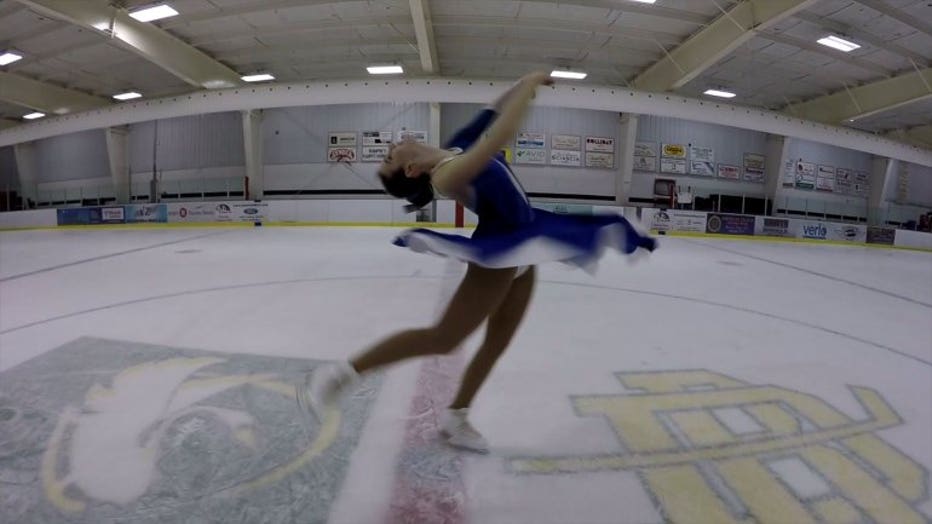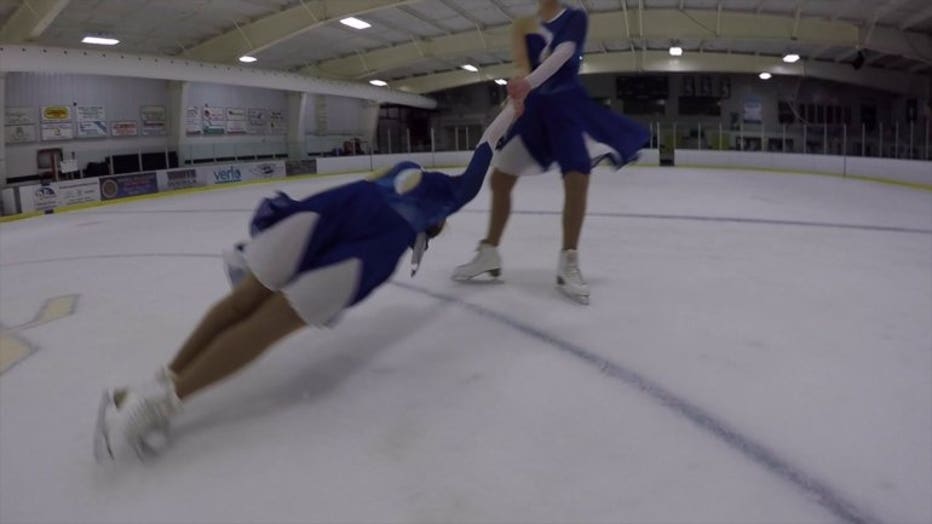 "I just knew when I came here that it was right and I was gonna find something that I truly enjoyed and that would be fulfilling for me. That's what the team aspect has given me. You're out there competing with your best friends right by your side. You know that if you make a mistake, they're right out there to pick you up. Figuratively and literally," said Alexandria Anderson, senior at Sun Prairie High School.

There are a number of synchro skating teams in the state of Wisconsin, and Henning said she hopes the competition level of her group continues to grow.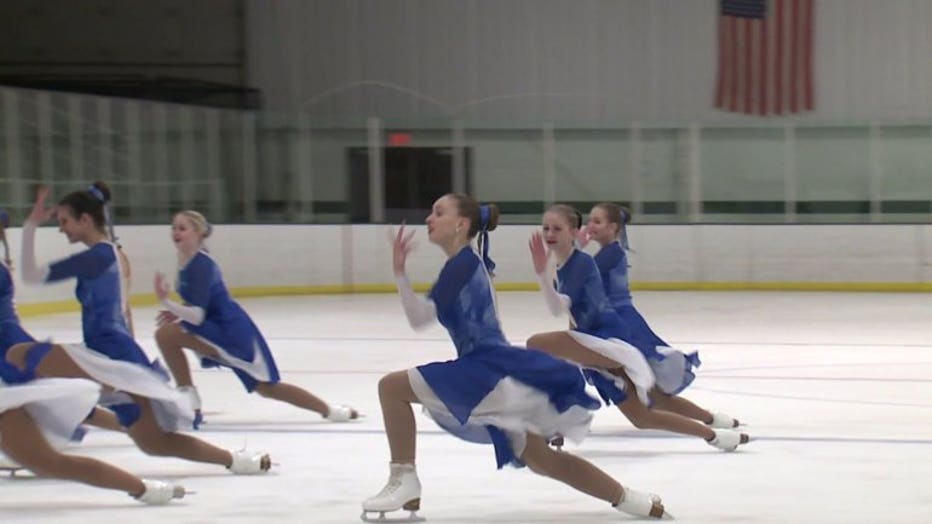 "Tried to have the kids compete at Sectionals. Made our first Nationals a few years ago, so made a couple trips to Nationals. Gotten very close to the podium. That's our next goal we want to tackle," Henning said.

"I want everybody to improve so we can move up a couple levels. Like a junior team with the lifts and stuff, because I think that would be really cool to be a part of," said Athena Wenger, freshman at Sussex Hamilton High School.

Those within the sport said they're hoping it'll make its way to the Olympic Games.




"I think everybody would fall in love with it. I just think when you see what they're doing out there and I feel like it has everything. All of that comes together with music, and some of the stories that some of the teams tell are just so wonderful I just think it has the whole package. Just so fun to watch," Christi Wenger said.

"It's an amazing sport. Like I said, it compiles all the disciplines people wanna watch in the Olympics anyway," Henning said.

But until synchro hits an Olympics rink, Swan City will continue to skate side-by-side, telling their story on the ice.

"I don't ever wanna leave the sport really. I was really, it's something that's a part of me now and I don't know who I would be without it," Anderson said.

Swan City's skating club has roughly 75 members of all ages and offers lessons in addition to competitions.