Surgeon says if Jordy Nelson has torn ACL, he should fully recover, but "rehab takes a long time"


GREEN BAY -- There was official word late Monday afternoon, August 24th from Green Bay Packers officials -- confirming the news some had feared: WR Jordy Nelson is out for the season.

Nelson suffered a knee injury as the Packers took on the Pittsburgh Steelers in their second pre-season game on Sunday, August 23rd on the road.

The NFL said on Twitter Sunday an initial diagnosis on Green Bay Packers wide receiver Jordy Nelson is a torn ACL.



Jordy Nelson went down early in the Packers pre-season game vs. the Pittsburgh Steelers -- after his second catch of a drive. He fell to the ground when he tried to cut after making an eight-yard reception on Green Bay's opening drive. He appeared to have plenty of room to run when defensive back Antwon Blake slipped, but instead Nelson tumbled to the turf. He limped off the field, and then headed to the Packers locker room.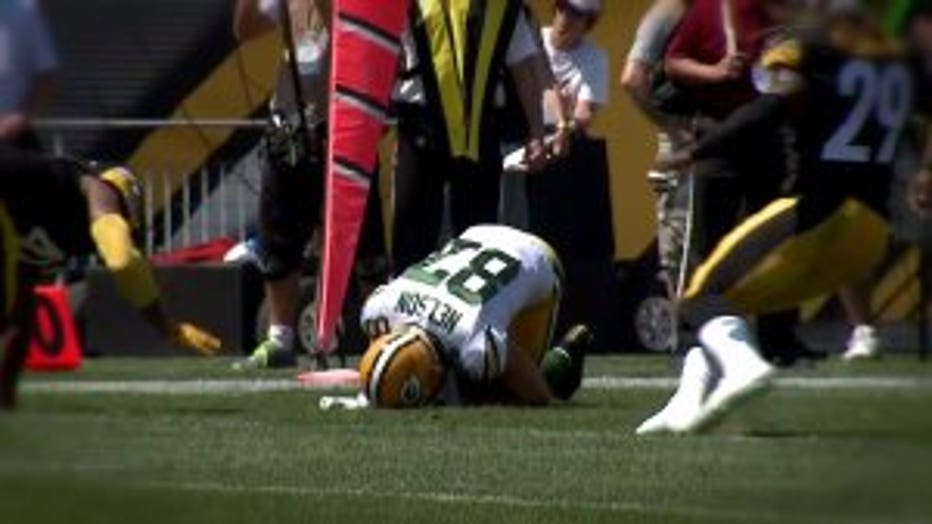 Packers officials have not yet confirmed Nelson did, indeed, suffer a torn ACL -- simply saying it's a knee injury.

If it is a torn ACL, the good news is that this is a common injury -- and one players can fully recover from.

Recovery time is different for each patient, but a surgeon FOX6 News spoke with at Froedtert & the Medical College of Wisconsin says athletes typically experience a complete recovery.

There was a lot of concern after Nelson went down on the turf at Heinz Field on Sunday.

"I hate seeing the injuries. If it's a torn ACL, he's not coming back. You can't replace a top five receiver," Ray Dorow said.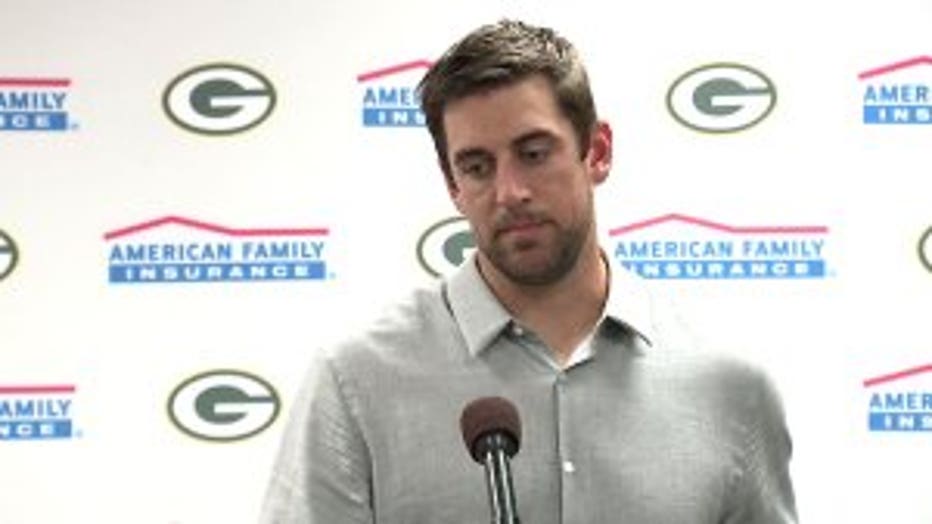 Aaron Rodgers in post-game interview


Packers QB Aaron Rodgers seemed down during his post-game interview in Pittsburgh.

"It's difficult to lose a guy like that in a meaningless game," Rodgers said.

This, as some fans were trying to stay positive.

"Honestly — he walked off the field pretty fine, so I don't think it'll be as bad as everybody's making it out to be," Katie Boucher said.

Packers Head Coach Mike McCarthy said he was "hoping and praying" for good news on Monday -- when Nelson would have an MRI done.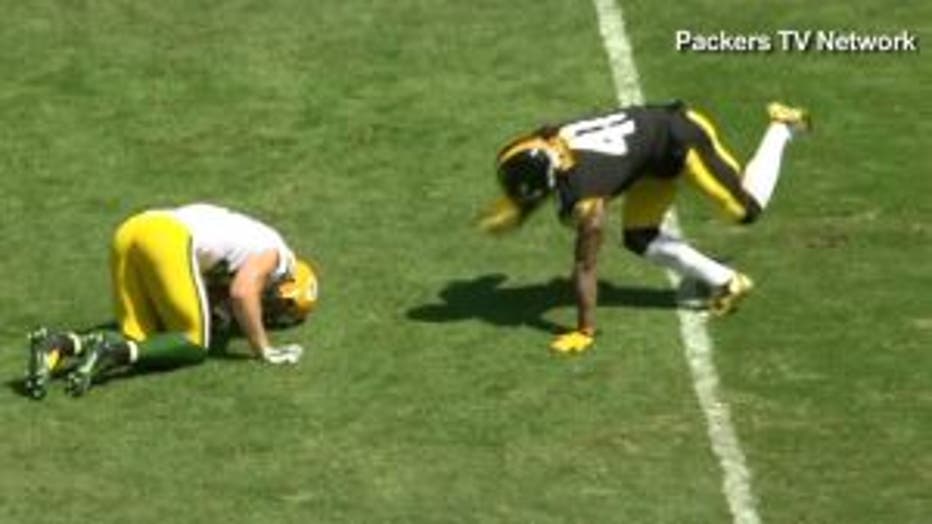 "The ACL is one of the two crossing ligaments in the center of the knee," Carole Vetter, orthopaedic surgeon at Froedtert & the Medical College of Wisconsin said.

Vetter has been repairing ACL tears for 17 years -- calling the injury typical.

"I would say that 70% to 80% of ACL injuries are non-contact injuries and it is just the way he landed when he came down and the way the forces across the knee were when he landed," Vetter said.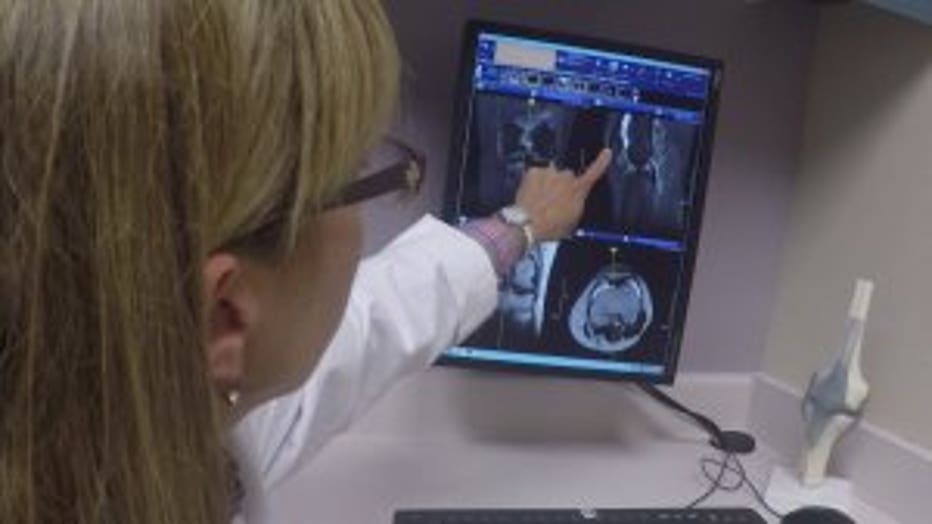 Vetter says the injury comes with a lengthy recovery period.

"On average, you're going to say six to seven months to return for cutting sports. The surgery is not a long process but the recovery and rehabilitation takes a long time," Vetter said.

So if Nelson has suffered a torn ACL, it's a season-ending injury, but not a career-ending one.

"85 to 90 percent of (male athletes) returning to the same level of sports," Vetter said.

Nelson caught a career-high 98 passes in 2014, while making the Pro Bowl for the first time.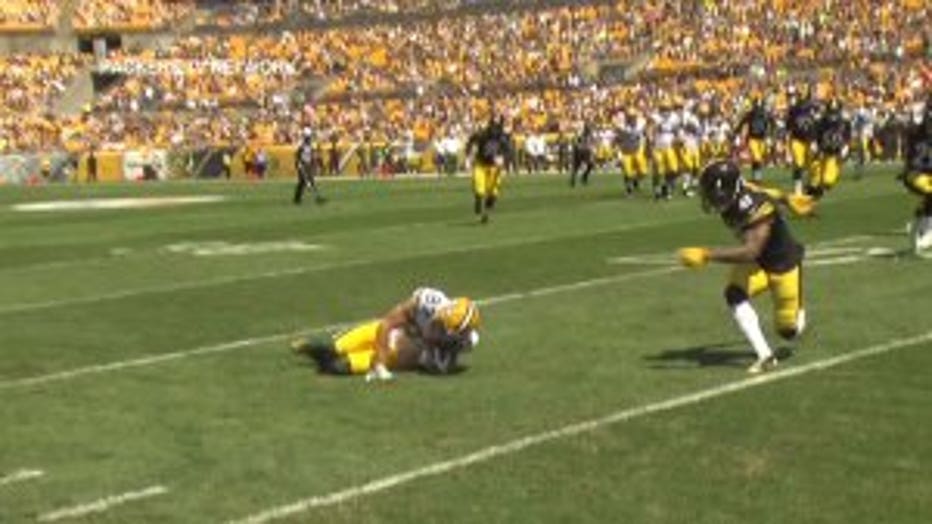 "I mean, Jordy Nelson is a, you know, a key member of our football program -- both on the field and off the field. Probably more so off the field. I mean, Jordy is a great player. He's tremendous in the locker room. He's a tremendous family man," Packers Head Coach Mike McCarthy said.

"He's a guy, if I ever had questions, I would always go to him. He's very approachable and he works very hard in practice. So not only is he a leader by example, but he's also a very approachable leader. A guy you can talk to," Packers wide receiver Ty Montgomery said.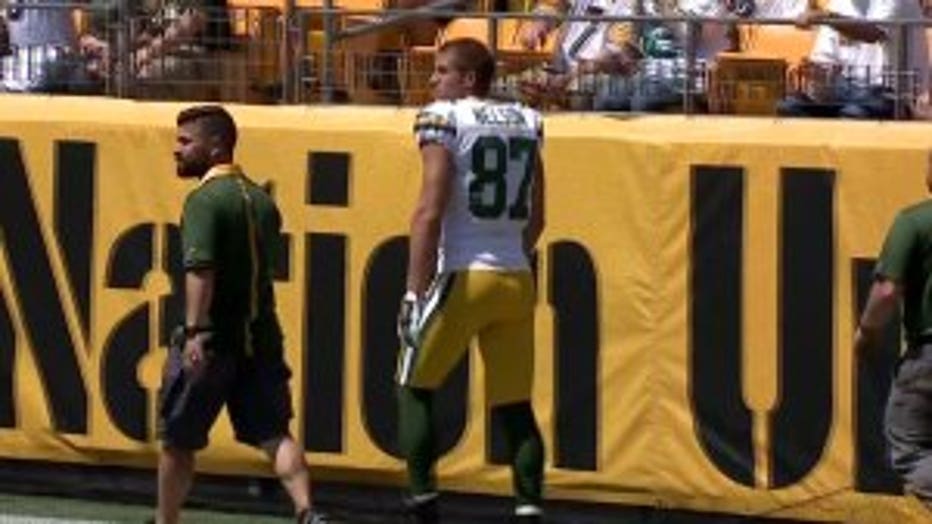 The Packers also lost starting guard T.J. Lang Sunday due to a concussion. And in the third quarter, Packers CB (and first round draft pick) Damarious Randall headed to the locker room on a cart. The Packers said Randall later came running out of the tunnel and was back on the sideline.

In a post-game press conference Sunday, Packers Head Coach Mike McCarthy said QB Scott Tolzien was also being evaluated for a concussion.

CLICK HERE to learn more about ACL injuries via the U.S. National Library of Medicine.

LEARN MORE: NFL.com: Jordy Nelson career stats

LEARN MORE: Packers.com: Jordy Nelson career stats, professional highlights and more

LEARN MORE: ESPN.com: Jordy Nelson career stats

Monitor FOX6 News and FOX6Now.com for updates.