"So much love and support:" Marquette women's basketball team features home-grown talent
MILWAUKEE -- The Marquette University women's basketball team is coming off a memorable season -- with high expectations from both in and out of the program, and they didn't travel far to find their rising stars.

The Golden Eagles experienced highs and lows to finish out last season. They earned a Big East Conference title, but experienced an NCAA Tournament appearance that ended too quickly.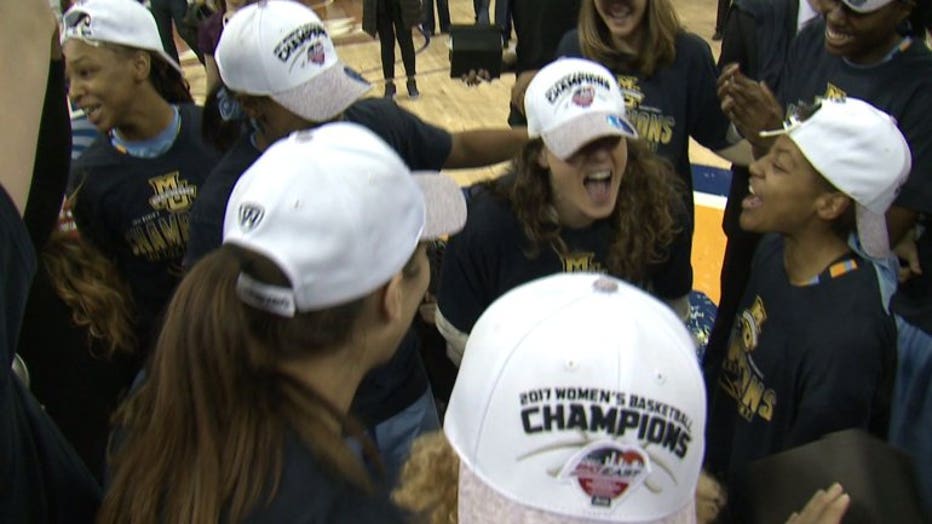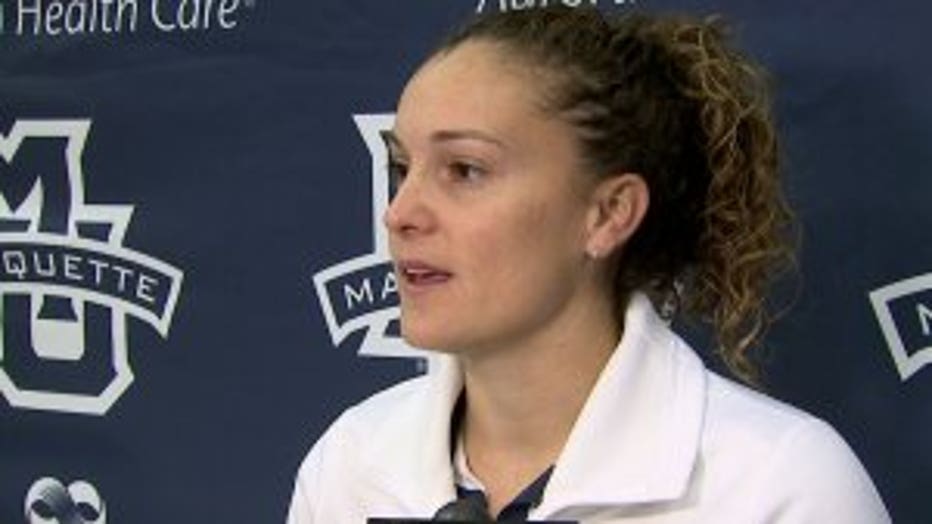 Now, they're turning their attention to a new year.

"We're really excited. The last time we played as a team, we obviously fell short and lost to Quinnipiac, so I don't think we've ever been more motivated as a group ever," MU Head Coach Carolyn Kieger said.

Marquette is ranked 17th in preseason polls, led by a dominant junior class and just one senior.

"I think the rest of the conference thinks they are older than I do. They're ready for them to graduate. They're just more mature. They get things. They grasp concepts a little better," Coach Kieger said.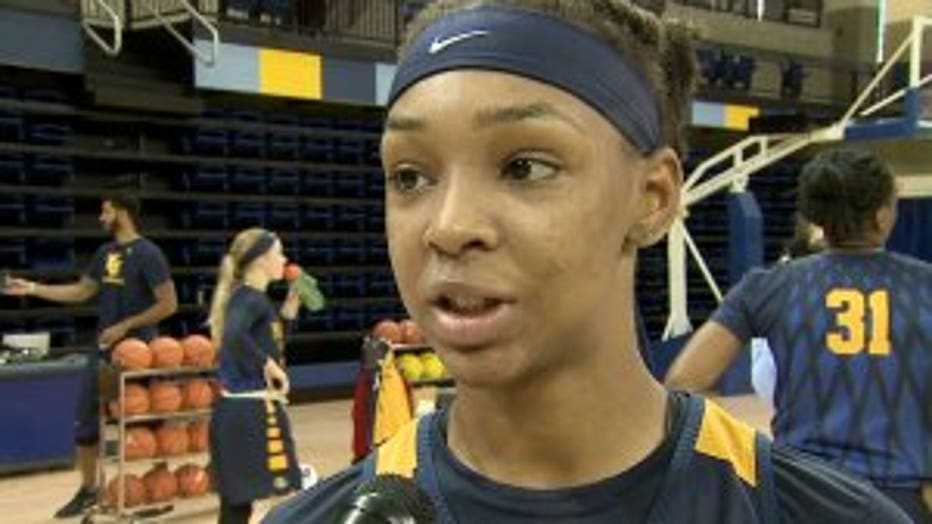 "It's great because our chemistry just keeps getting better. Having this junior class, we all grew up together. We all went through the same struggles. We had the same bad grades when we first got here, the same mistakes. We all just really grew. We're like a family here, so it's great seeing the same faces everyday and going to battle with these girls," Allazia Blockton said.

But the team isn't the only thing that bonds some of them. They represent home-grown talent, with Milwaukee's own Blockton and Amani Wilborn.

"It's amazing and it's always gonna be one of the best memories of my life.  After we're done here, leave our mark the way we wanna leave it. I think it'll push more athletes, upcoming athletes into the college world and know that they can stay home," Wilborn said.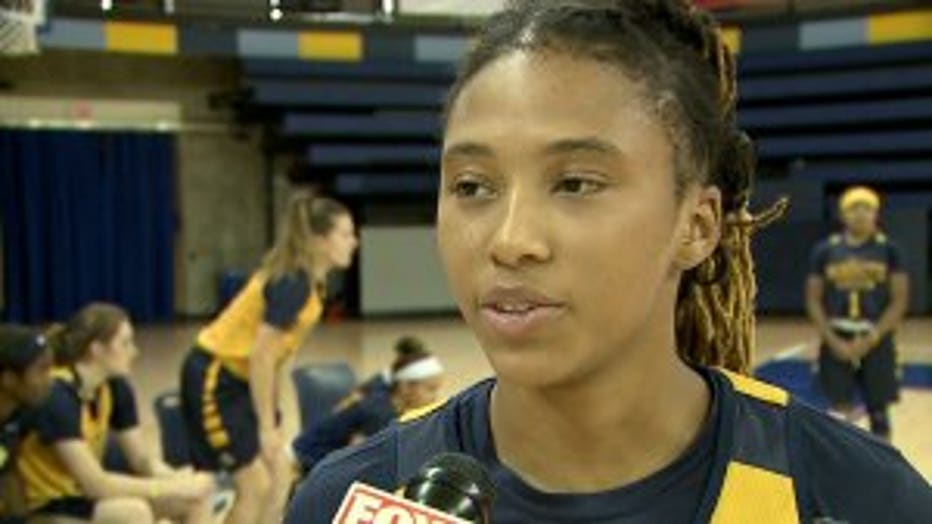 "I get so much love and support, every day someone is tagging me in a post on Facebook, asking me for tickets, asking me for posters. It's just a great feeling and to see my family in the stands," Blockton said.

Blockton, already named a Big East Preseason Player of the Year is also making an effort to give back to the place she calls home.

"The other day we went to the shelter and carved pumpkins and I was saying how important it was for me to give back to my community. I know Milwaukee is a place where people see not a lot of opportunity, so me being successful in basketball and in the classroom, young girls like me can see I can get out of here and do something with my life," Blockton said.

Blockton and Wilborn aren't the only local products.

Natisha Hiedeman, a Green Bay native, said she hopes they can help keep Wisconsin and Marquette on the basketball map.

"Most people, when they think of Wisconsin, they think of the University of Wisconsin and I think us locals are trying to, when you think of Wisconsin, you think Marquette. I just love that my family and my siblings and everybody that has been with me from the start can come to my games -- my grandma, my grandpa, so it means a lot to me. It's nice," Hiedeman said.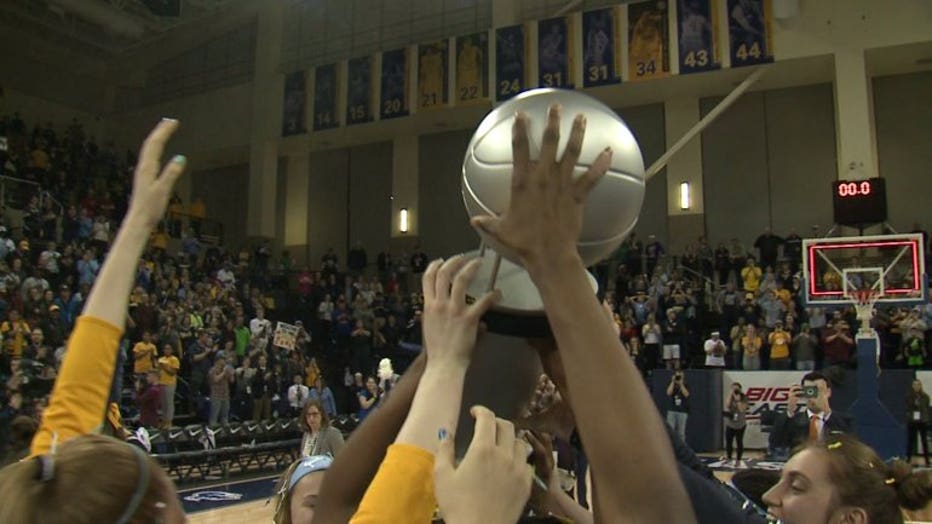 Another Wisconsin native just joined the Golden Eagles' roster. Myriama Smith Traore is a freshman from Whitewater.