"Same sport, different shoes:" Junior Bucks youth wheelchair league celebrates victory


MILWAUKEE – The season may be over for the Milwaukee Bucks, but while they were in the playoffs, the Junior Bucks were celebrating a victory of their own.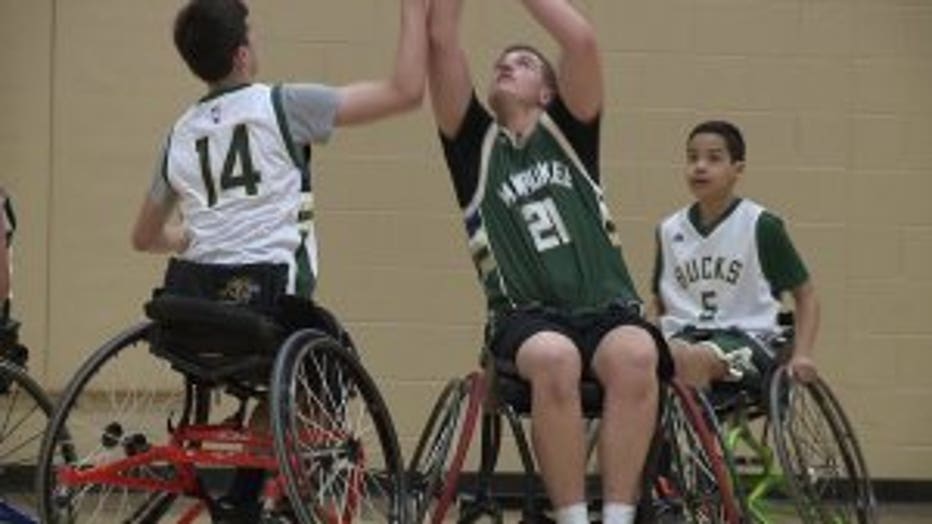 "The saying, 'basketball is life,' it just doesn't stop. Everybody that buys into basketball, loves basketball. As long as somebody wants to show up to a gym, I want to show up and help them out, so basketball is definitely life around Milwaukee," said Jordan Wilkens, WASA Junior Bucks coach.

Year-round, young athletes come together, sharing a love for the game in a place where everyone is equal.

"I just felt like I had another chance and I belonged here. I still loved it. It's just the same, the same sport, but with a different pair of shoes," said 15-year-old Moira Paulus.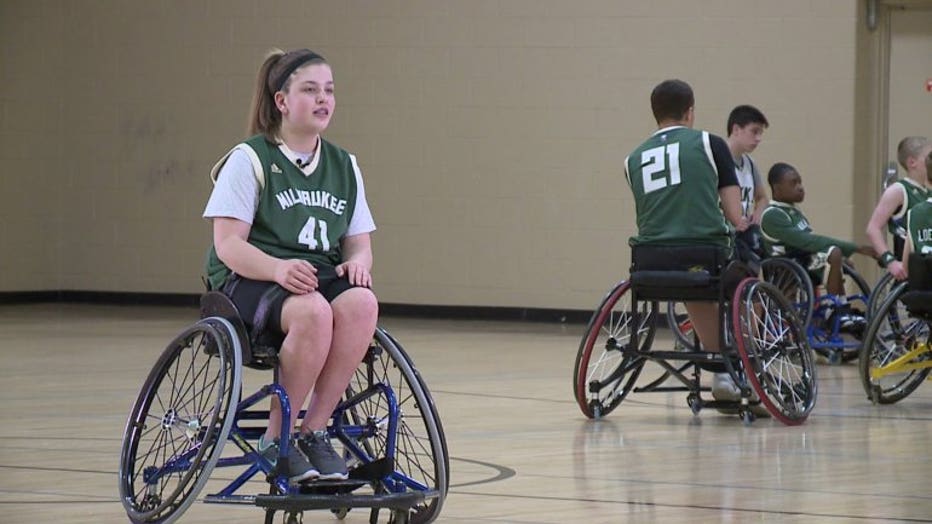 "Everybody was like me. At school I played with the able-bodied, but when I'm here, everyone is the same as me," said 13-year-old Jaylen Sims.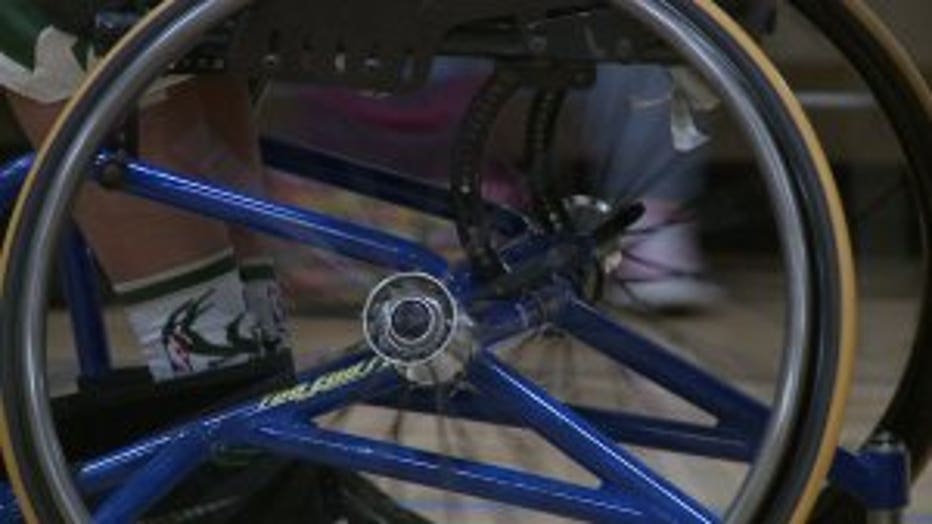 "The nice part about it, if an able-bodied person gets in a sports wheelchair and sits next to somebody who needs a wheelchair in their daily life, you can't tell who's who," Wilkens said.

Together, they make up both a prep and varsity team, and this season they helped put Wisconsin on the map -- bringing home some big-time hardware.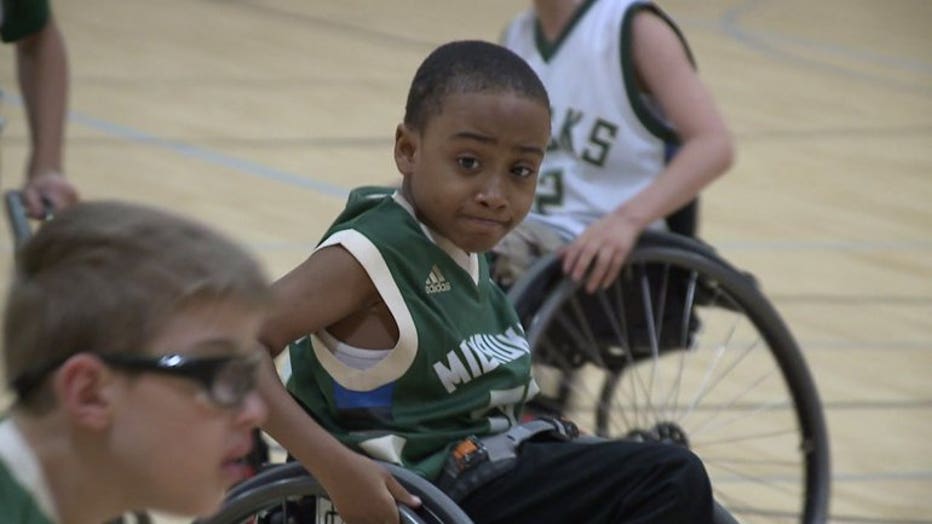 "Our middle school team actually won the national tournament. Our high school team was comprised of five kids and only five kids that barely knew each other's names to start the season and we ended up taking sixth in the nation so not bad, and that's out of 60 teams," Wilkens said.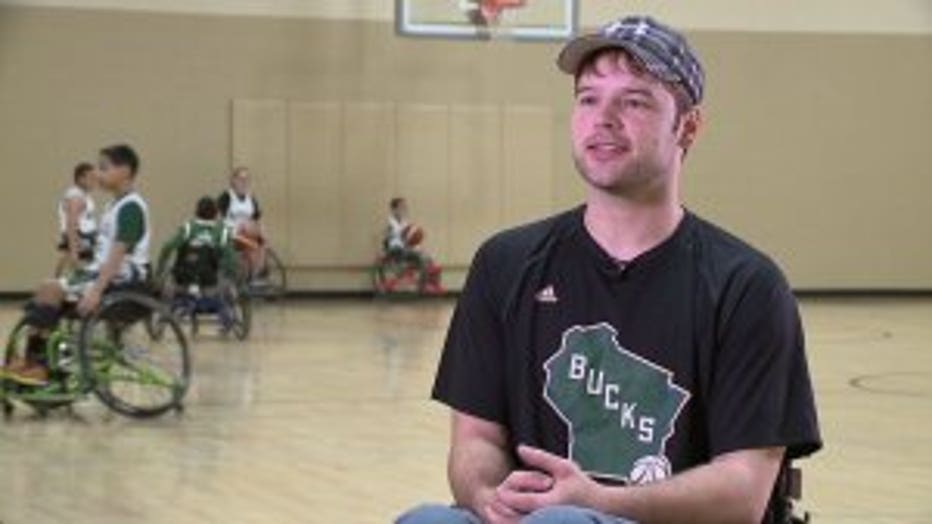 "It was crazy. We had been working towards it for a long time now and we finally got it done," said Sims. "There's a lot of good teams, but we just outplayed our game and we got it done."

A national championship certainly sets the bar high, but this team's success isn't measured by wins and losses.

"To watch some of these kids, like, 'I can't do that,' and I try and tell them 'I can,' and to see them execute that in a game or practice, all of a sudden they'll look back to the bench and think 'I did that!' That's really important to me," Wilkens said.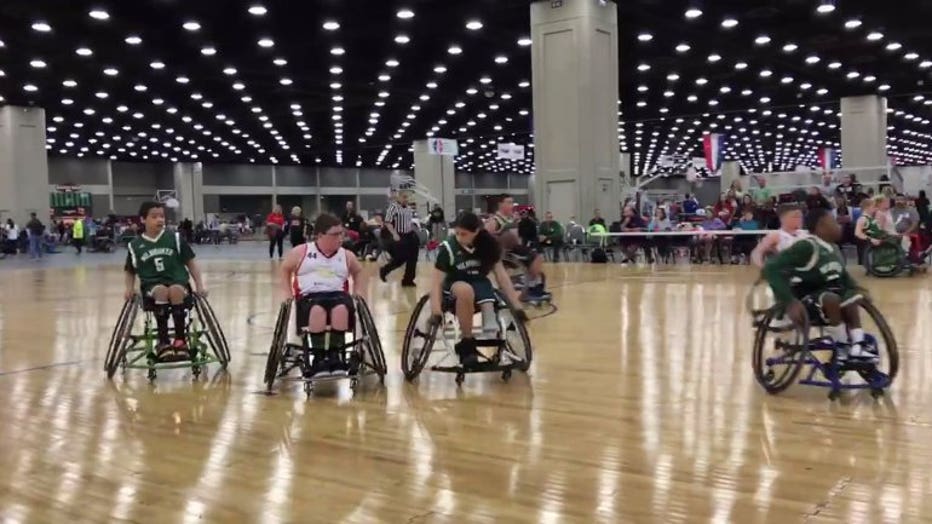 "It opened me up more. Actually, I was pretty shy before I started. I was super shy, and now I'm like, I'm talking and I'm used to opening up to people now," said Sims.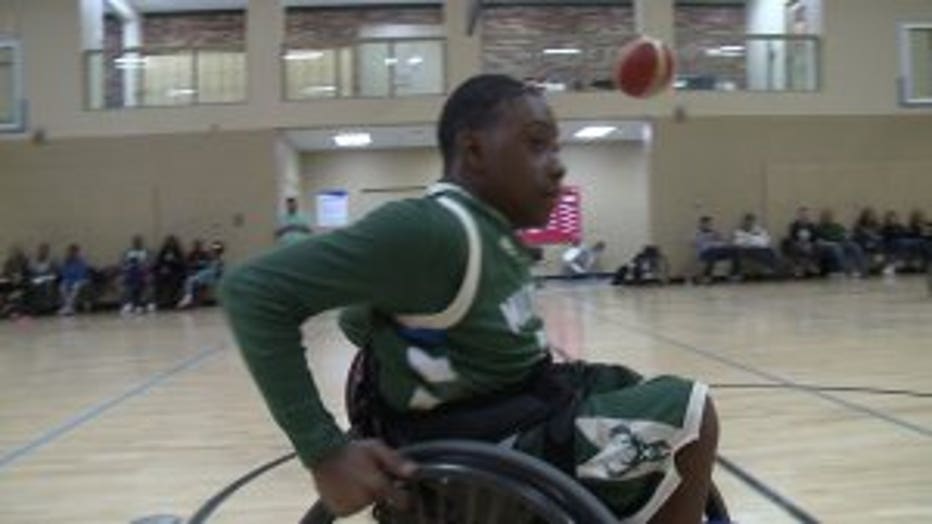 These teams are giving inspiration a whole new meaning.

"It's cliche to say that they're inspiring because they have disabilities. I think they are inspiring just because they're great kids. They bring a smile. They bring it to practice every single time that they come and it's amazing," said Wilkens. "The sense of community in the adaptive world is pretty amazing. It's a rare thing to be in.

This community is showing no signs of slowing down. The season's national tournament was the largest ever with 95 teams competing in two divisions. With a young team, the Junior Bucks are already eyeing up another title.