SAE Baja Racing: MU students design their own race car, go through "entire engineering process"


There's studying, and then there's watching your work hit the race track, and that's just the case for a group of students at Marquette University.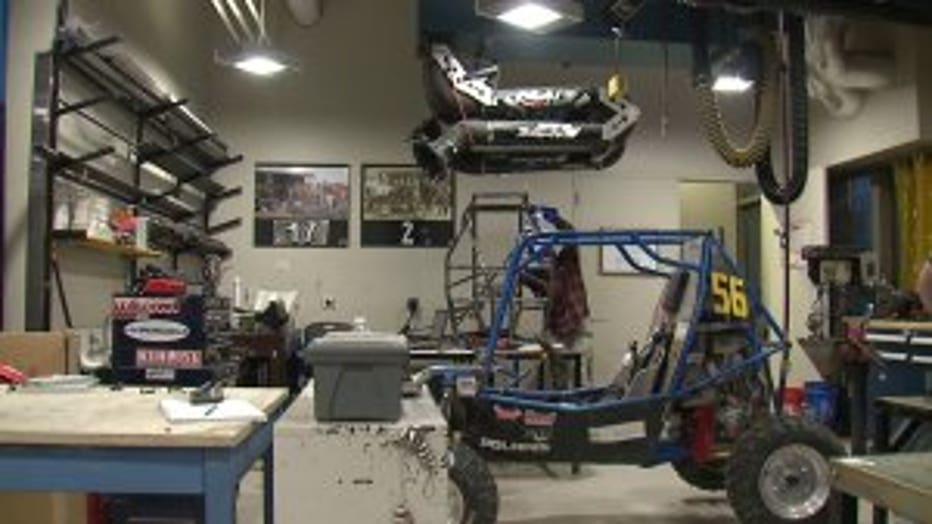 Inside the engineering building at Marquette, a group of students are bringing their studies to life.

"This is part of a collegiate design series. There's an international organization that's called Society of Automotive Engineers and we compete against schools doing this exact same thing from all over the world," Eric Robinson, senior studying mechanical engineering said.

The SAE Baja Racing Team began six years ago and is working to design a third vehicle to bring to the race track.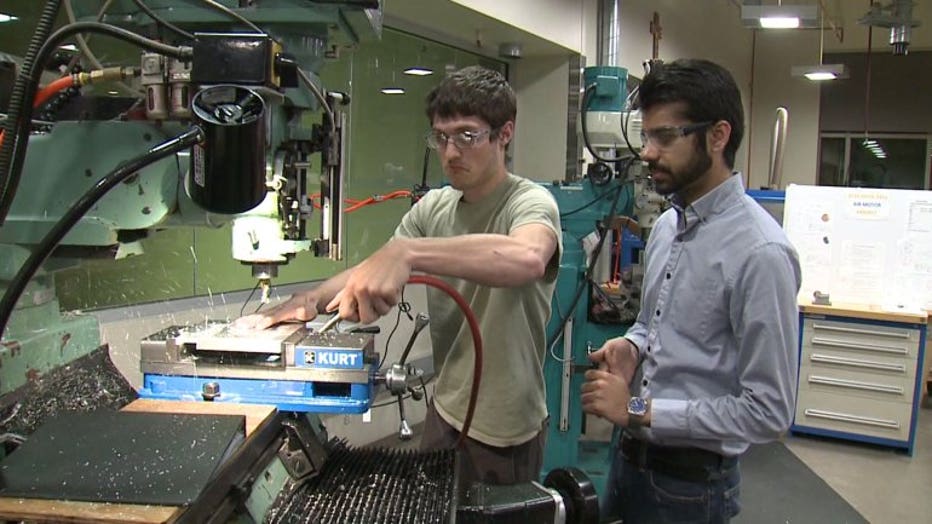 "What this organization is all about is teaching us as engineering students the entire process. From concept, to prototype, CAD software, computer-aided design -- taking those designs and making them a reality," Brandon Ollhoff, junior and president of the SAE Baja Team said.

It's thanks to help from the university and a number of sponsors.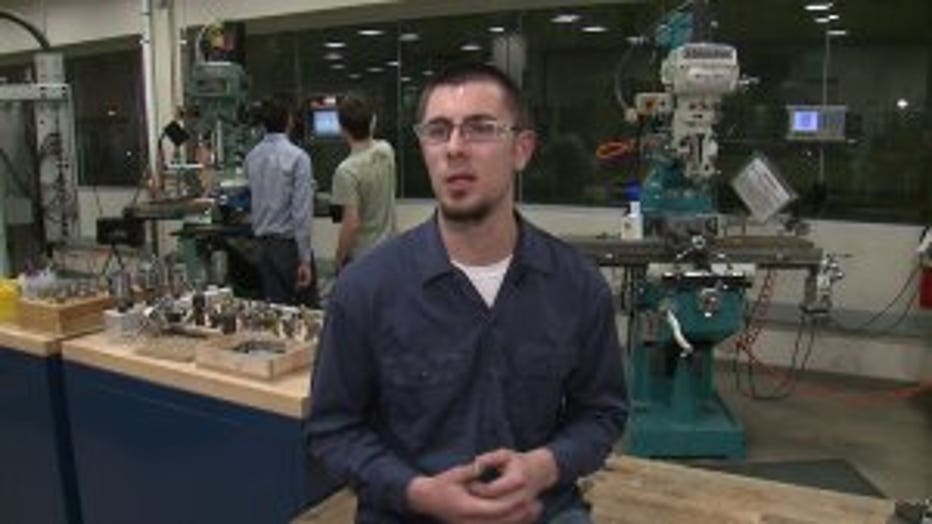 "Generac, Briggs & Stratton, Milwaukee Tool, all those different resources that we have available to us. Professional, material, tools. Obviously Milwaukee Tool is a great one every year. We have a great relationship with them," Ollhoff said.

The club has the ability to teach and apply the entire engineering process, from start to finish.

"You design, build, validate your own vehicle and then take it to competitions. Then you get judged by industry professionals from across a wide range of industries," Ollhoff said.

And once the work is done in the shop, it's time to hit the track.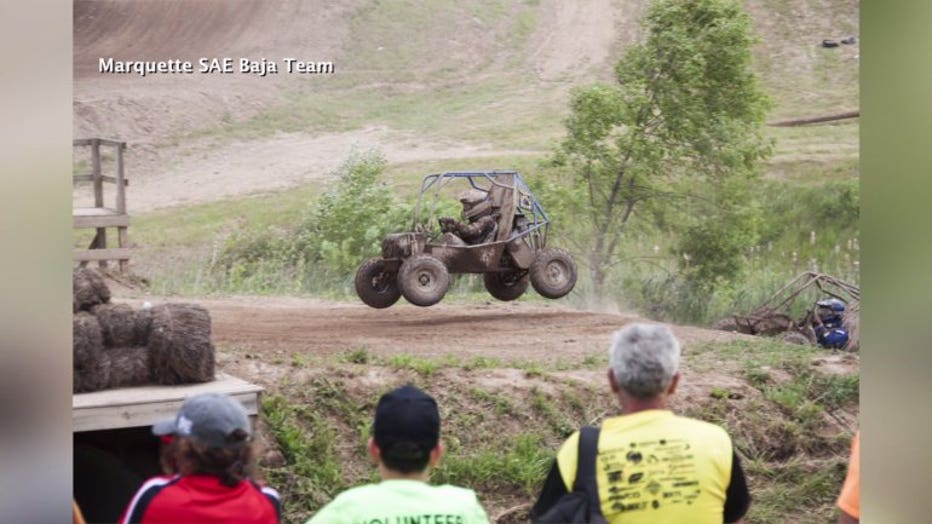 "We drive our own vehicles. We have time trials to see who's the fastest driver, who gets to drive in the competitions. We get to actually see all of our hard work being put into action. It's really fun to go to the races and see our hard work out on the track," Robinson said.

"It's -- hey, I designed that. I machined that. I welded that. And it actually works and we actually do well at competitions and it makes it through an entire endurance race and we don't have a failure," Ollhoff said.

The vehicles are tested in Random Lake, but the competitions take them all over the country, giving them an opportunity to learn from other aspiring engineers as well.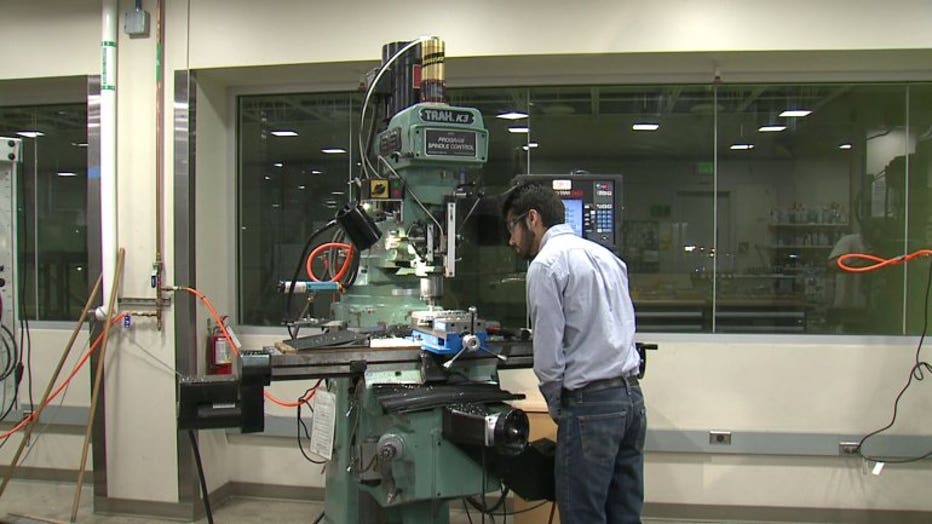 "We're progressing and getting better. This past year we placed in first place at a race in Michigan Tech, third place at UW-Stout. As far as most teams go, we're a very young team, so it's good to see finally that we are starting to perform the way we want to," Robinson said.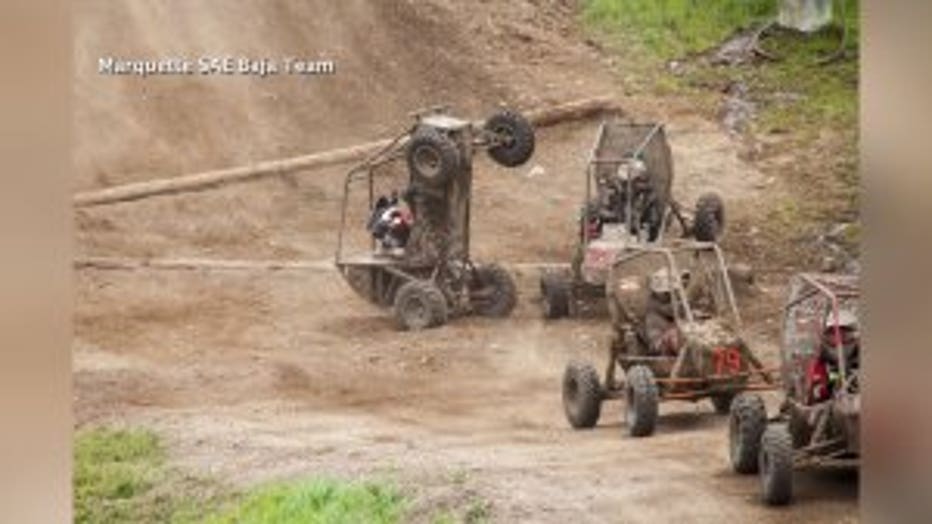 "We started with Eagle 1, Eagle 2, Eagle 3. It's very generic, but it's ironic that we're the Marquette Golden Eagles and that's where the name came from," Ollhoff said.

And as the races act as a reward and a teaching tool, the lessons learned inside the shop pave way for their futures.

"A lot of us have used the SAE Baja Team as a resource on a resume and a lot of companies look for that, so I named a couple earlier, Generac, Briggs & Stratton, Harley-Davidson -- a lot of those big companies really look for students in the SAE organization because they know that we've got the manufacturing understanding, design understanding to realize we wanna make this component for a reason. Just understanding the real-life application of a design we might have," Ollhoff said.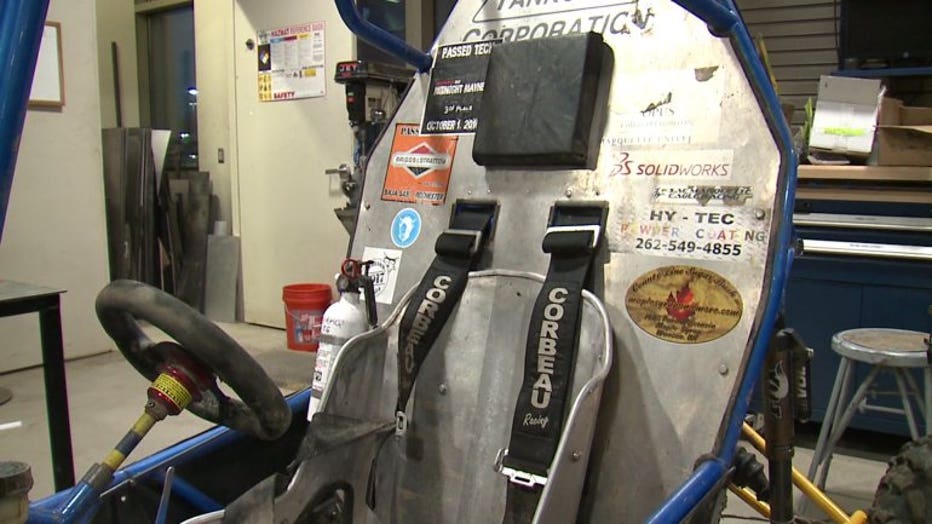 The team's next competition is in June in Peoria, Illinois.