Rory McIlroy looking forward to PGA Championship at Whistling Straits: "I'm expecting good things this year"
SHEBOYGAN -- The first two men's major golf championships are in the books -- with only two left and one on American soil. That's the PGA Championship, which will be held at Whistling Straits in August -- concluding this year's major tournaments on the PGA Tour.

Even in June, Rory McIlroy was being treated like a champion at Whistling Straits Golf Course in Sheboygan.

The Green Bay Packers, the Milwaukee Bucks and former Badgers forward Sam Dekker's family welcomed the 2014 PGA champion to the site of the 2015 PGA Championship -- offering him personalized jerseys.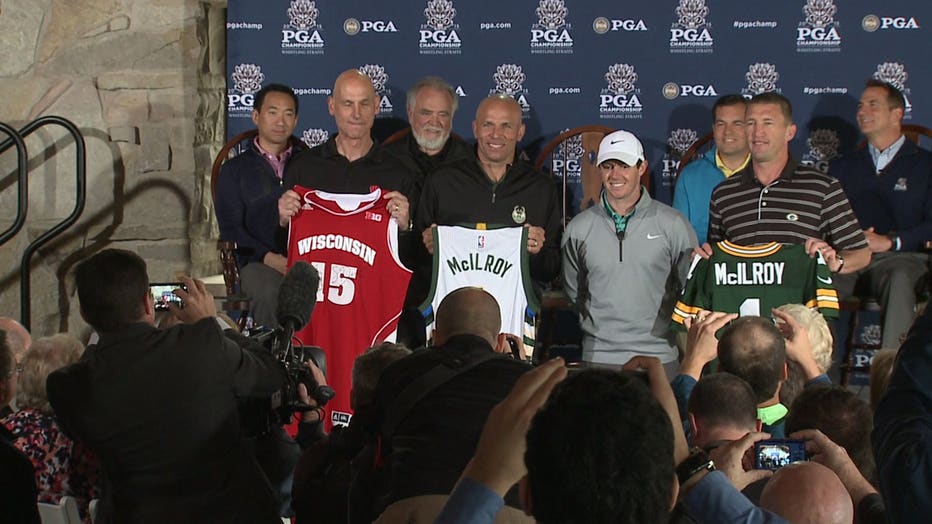 McIlroy has been to Whistling Straits before -- for the 2010 PGA Championship.

"I had a great chance. It was my first real chance in contention at a major, especially going into Sunday," McIlroy said.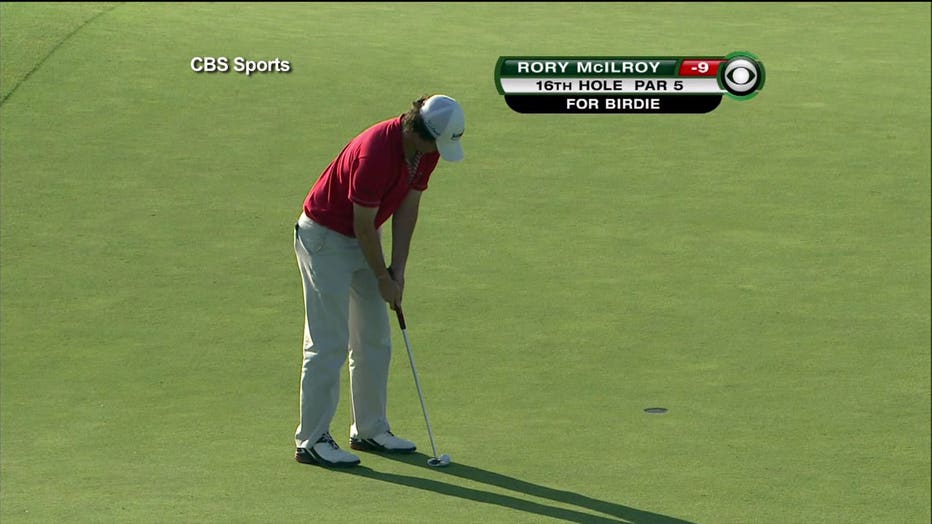 McIlroy would finish a stroke behind the winner, Martin Kaymer -- tied for third.

"I really enjoyed it. I played well. And every time you come back to a golf course where you've played well at where you've had fond memories, you seem to play well again. So I'm expecting good things this year," McIlroy said.

The difference between 2015 and 2010 at Whistling Straits fro McIlroy is he's now a four-time major champion. Then, he had yet to win one. But that tournament was instrumental in his development.

"Here was a great experience, a very positive experience.  All of these experiences helped me to get that first win at the U.S. Open in '11 and go from there," McIlroy said.

Another difference is he will come back to Whistling Straits as the defending PGA champion.

"I don't put pressure on myself to repeat or defend titles. But I take pride in my performances and I want to perform to the best of my ability in that week. If that means that I lift up the trophy at the end of it, that's great. If not, I can live with the fact that I've given it my all," McIlroy said.

When he did left up the Wanamaker Trophy in 2014, it wasn't as smooth as his performance on the court at Valhalla.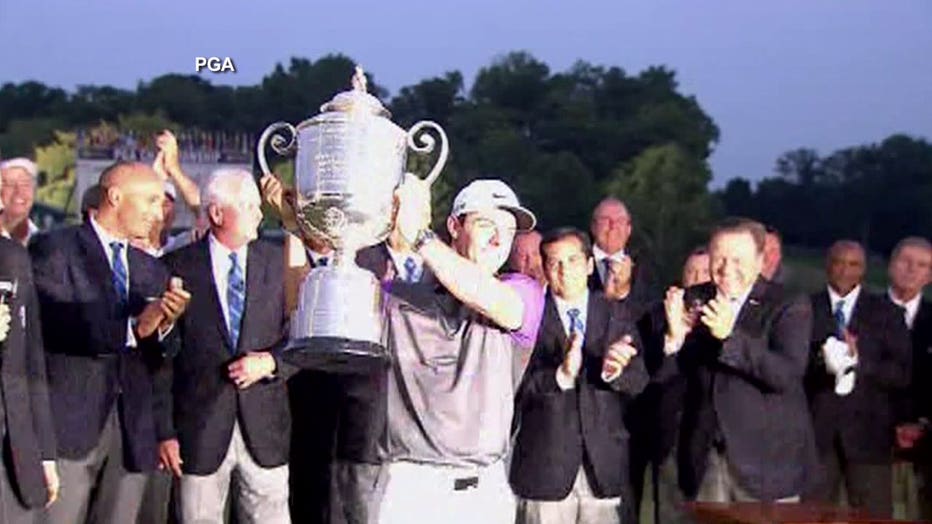 "It was sort of my fault because Ted was trying to give me the trophy with two hands. But I wanted to shake his hand. But obviously you can't hold that thing with one hand so it all just went a little bit. But I caught the top of it which was just the icing on the cake," McIlroy said.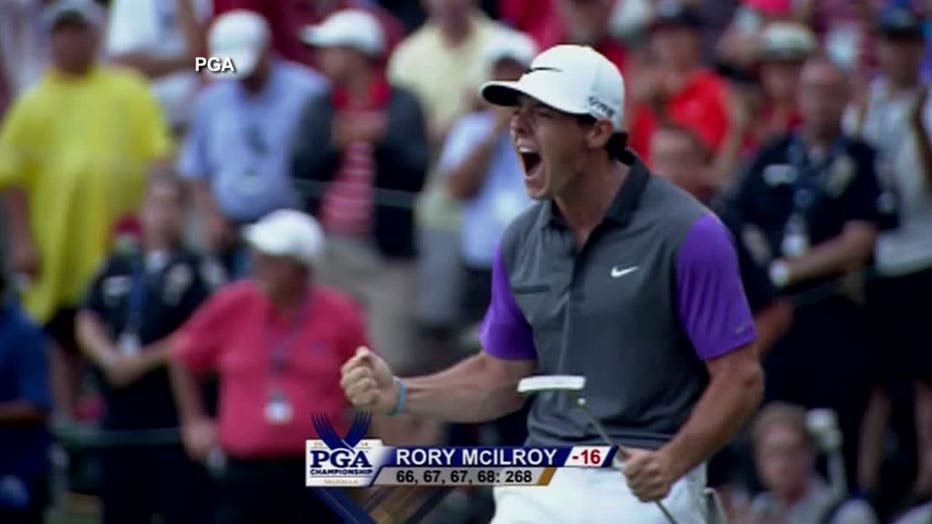 Come the end of the majors, which would be the end of the PGA Championship on that Sunday, McIlroy's hoping to hold the Wanamaker Trophy for the third time and it's at a place he thinks he can do that.

"Even visually with the fescue and the long grass, we would regard the lake over there as the ocean where we're from, or a sea. It's pretty big. But you can get a breeze off there and you can get conditions that are similar to what I grew up in," McIlroy said.

And if this championship is similar to the two previous at Whistling Straits, the end won't come at the 72nd hole.

Herbert Kohler believes it will finish with another playoff.

"So when you get that kind of condition coming into the end of the championship and all these tensions and emotions are running pretty high, a lot of things can happen. And they do," Kohler said.

And if McIlroy plays like he has in recent PGAs, he'll be the one getting more than the personalized jerseys on August 16th.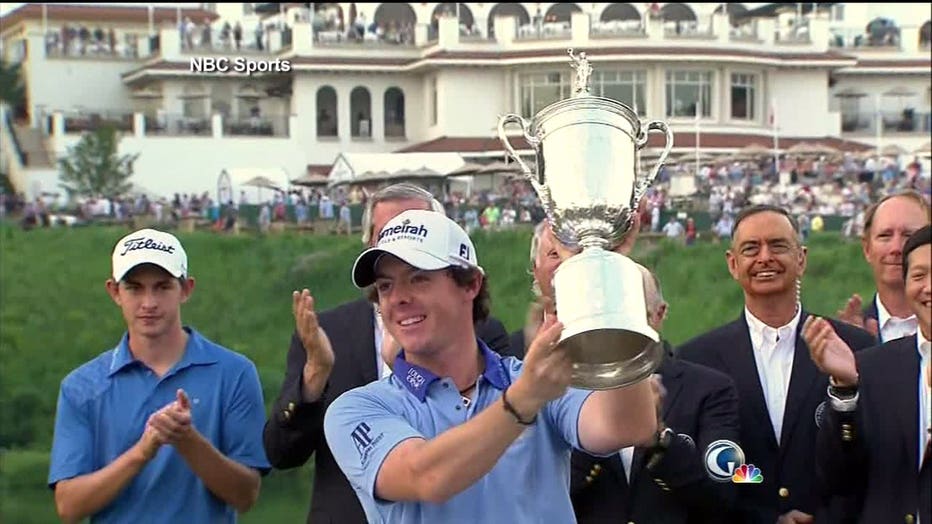 Practice rounds begin on August 10th for the PGA Championship at Whistling Straits with the first round set to tee off on August 13th.

LEARN MORE: 2015 PGA Championship at Whistling Straits.

LEARN MORE: Whistling Straits Golf Course.