'Rooting for the Brewers:' AJ Bombers brings some culinary fun to the playoffs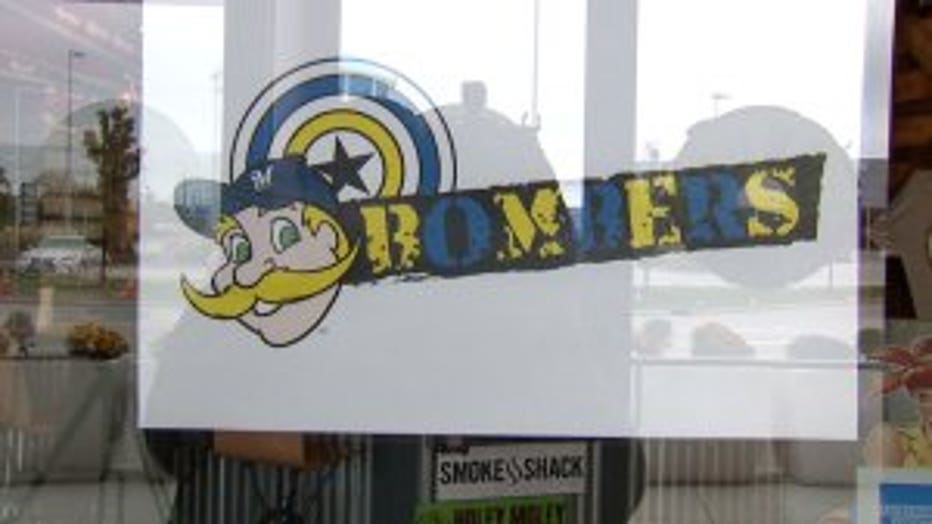 MILWAUKEE -- Brewers fans prepped for Game 1 of the NLCS in some fun and interesting ways -- from wearing blue and gold to eating blue and gold food. One local burger joint even changed its name in solidarity with the Crew's playoff run.

At AJ Bombers, customers have always been able to enjoy peanuts. Now, they can have some Cracker Jacks too. In fact, the team at AJ Bombers has such a bad case of Brewers fever that they are now calling the restaurant "Bernie's Bombers."

"We wanted to give people a park experience inside our restaurant," said Ryan Packard, AJ Bombers' Director of Sales. "We are rooting for the Brewers. We're so pumped that they're in the post season..and we wanted to honor each one of the players by changing the names to player's named burgers."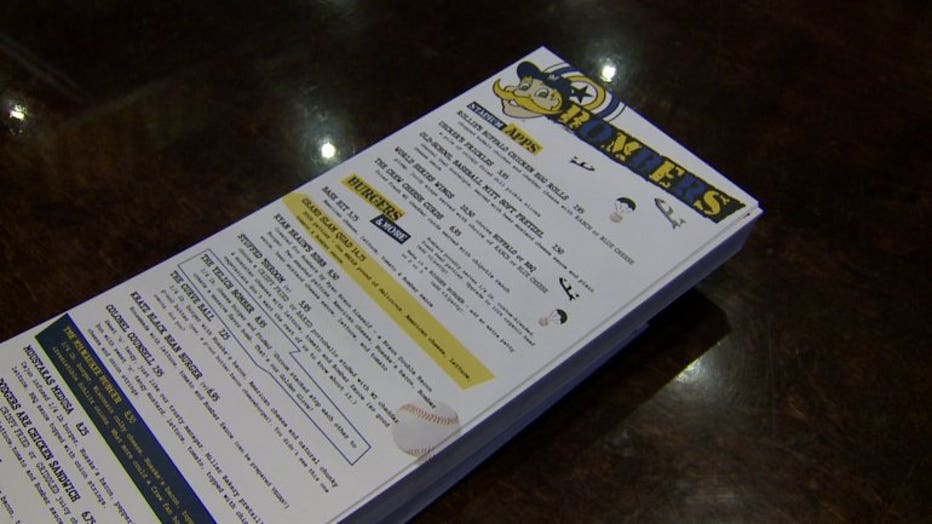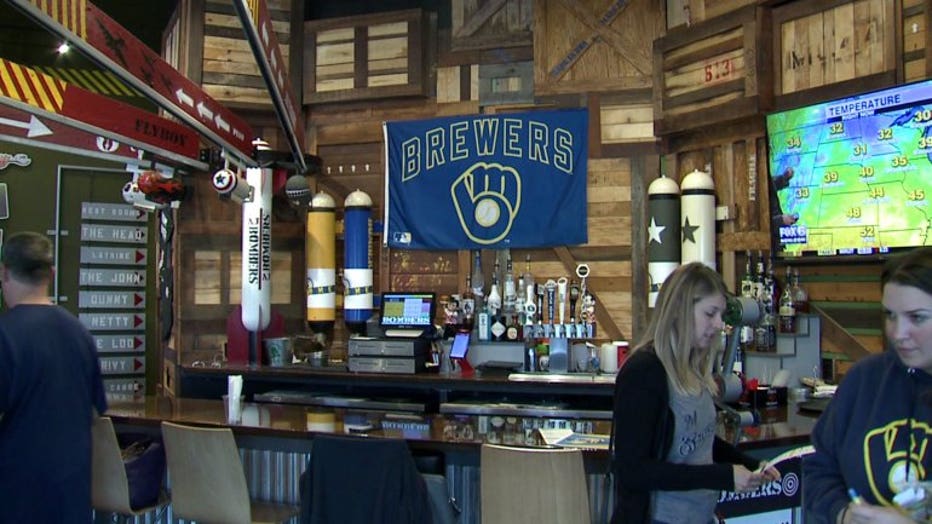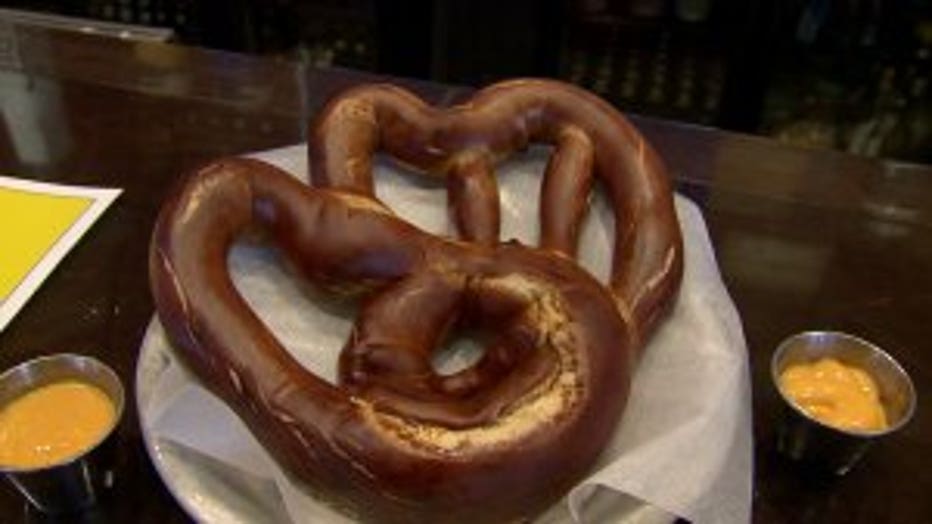 Ryan Braun himself apparently created a burger called "Braun's Bacon Double Burger." It's double smashed beef, American cheese, beer cheese sauce and Neuski's bacon on top. There's also some lettuce, tomato and Bombers sauce too.

AJ Bombers has also created a soft pretzel shaped like an M-B baseball mitt, a special Cracker Jack concrete custard and Holey Moley, a sister restaurant, is also getting into the fun during the playoffs.

"We have created a special donut that's called the Sweet Jesús. It is a blue donut. It has blue and yellow sprinkles, it's fantastic -- we made it from scratch. And we're going to be running that donut while supplies last at the bakery," Packard said.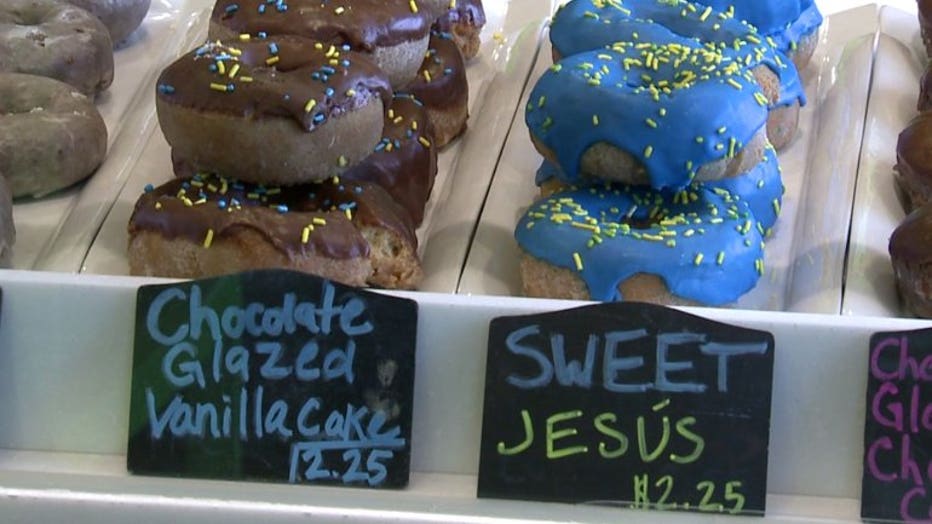 AJ Bombers is also offering a free cup of original custard or tap beer to any guest decked out in Brewers gear that joins them at their downtown or Wauwatosa location.