Ready for a pep rally? Bucks fans gear up for game 6 against the Raptors
MILWAUKEE -- The Milwaukee Bucks square off against the Toronto Raptors at the BMO Harris Bradley Center on Thursday night, April 27th. It's the game six of a best of seven series -- and right now, the Raptors lead the series 3-2.

On Thursday, the Bucks are hosting a massive pep rally leading up to the 6:00 p.m. tip-off for the game. It is being held outside of the BMO Harris Bradley Center starting at 4:00 a.m. -- and all fans are welcome. Tickets are still available.

The Bucks hosted a pep rally before game four over the weekend. You can expect similar festivities tonight. It's going to take place in the southeast plaza of the Bradley Center. There will be interactive games, prizes and great food.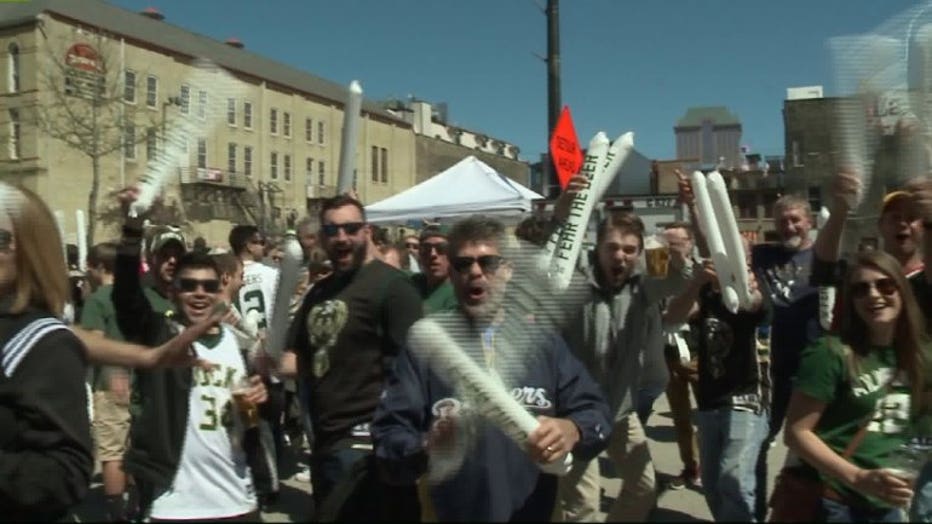 Happy hour specials run from 4 p.m. to 5 p.m. -- those include $1 hot dogs.

Even though the Bucks dropped the last game at home 76 to 87, fans say they're loving the fact that Bucks fever has taken over Milwaukee.

"This is just awesome for Milwaukee, with the NBA team, and the Brewers are doing well, it's just awesome time right now," said Tim Kapusta, Bucks fan.

You can pick up your playoff gear at the Bucks Pro Shop from 10 a.m. to 4:30 p.m. today. The Bucks really want you to help them keep the energy up tonight, otherwise this would be the 8th playoff series in a row they've lost.