"Pretty unique:" Parking garage near new Bucks arena could someday feature top-level tailgating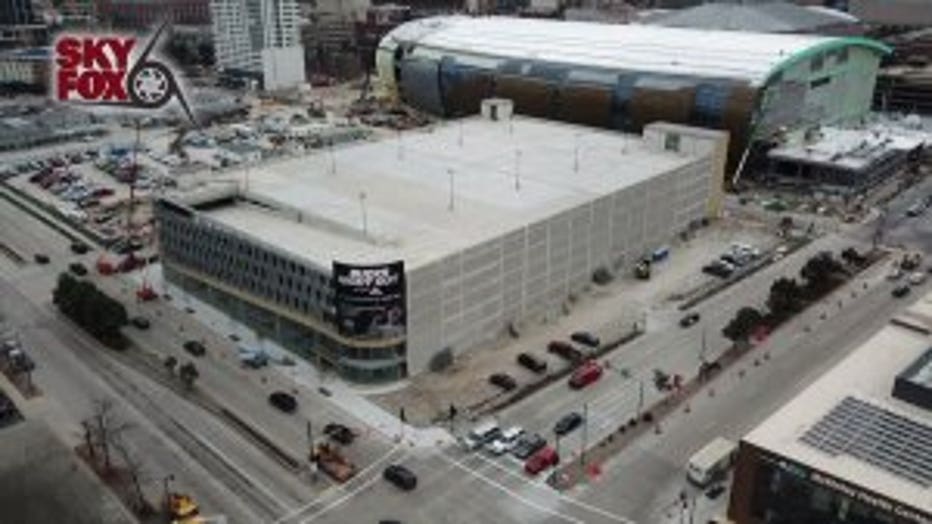 New downtown parking garage
MILWAUKEE -- The newest place to park in downtown Milwaukee opens Wednesday, November 1st. Eventually, people will be able to live, and perhaps, even tailgate there too. The new parking structure at the corner of 6th and McKinley is the latest milestone in the construction of the new downtown arena, which is overhauling the entire Park East development area. "Where you park, it's kind of your first impression and your last impression, so we want to make sure we've got the best possible experience for fans as they're coming in," said Milwaukee Bucks Chief Marketing Officer Dustin Godsey.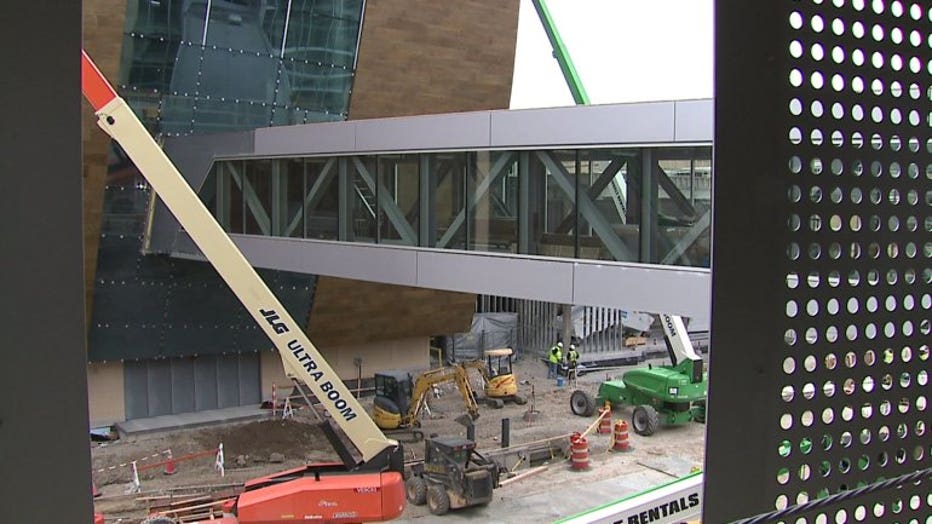 The $35 million, six-level garage is part of the city's $47 million contribution to the $524 million Bucks arena project. Parking revenue will be split between the city and the Bucks.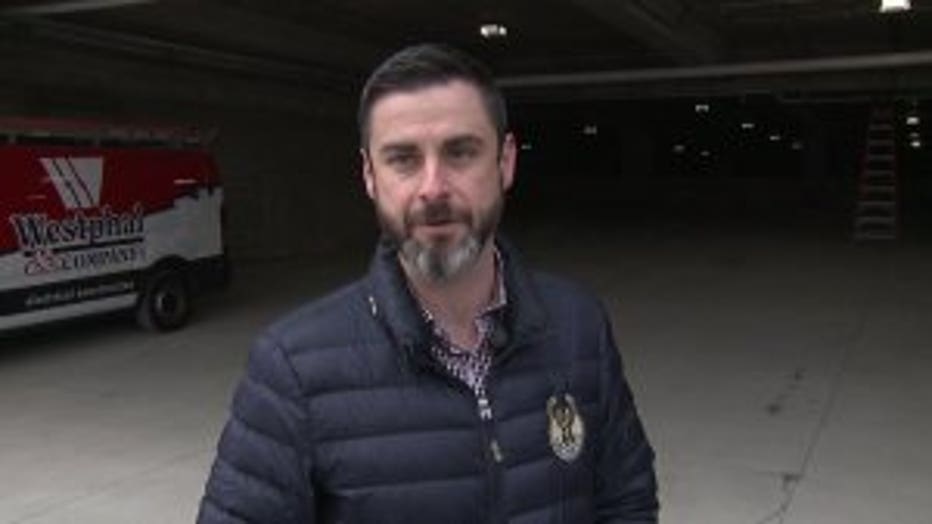 "Should be pretty unique," Godsey said. The Bucks said one difference from most places you park is the gates are on the second level of the new garage. "Really just to make sure that we aren't getting backups onto the street as people are coming in and out," Godsey said. It should be easy for people to remember where they parked because each floor is named after a different Wisconsin city.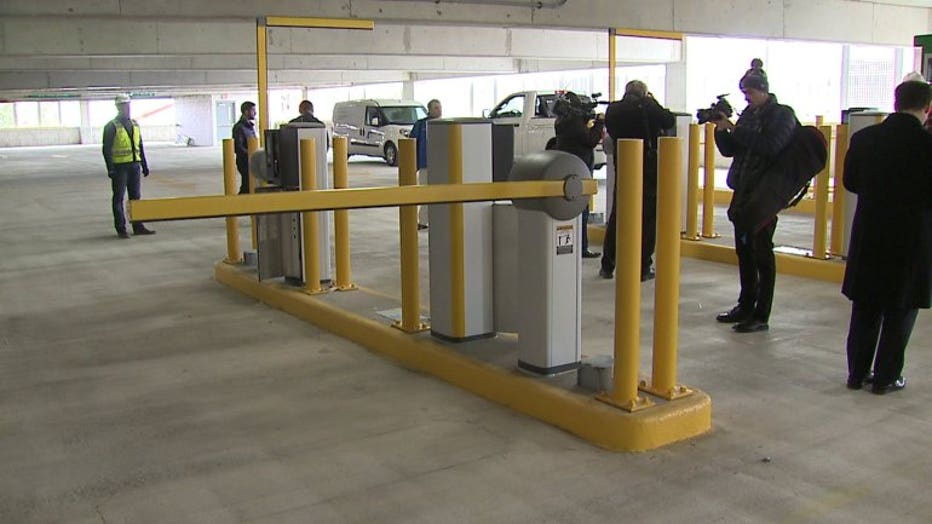 New downtown parking garage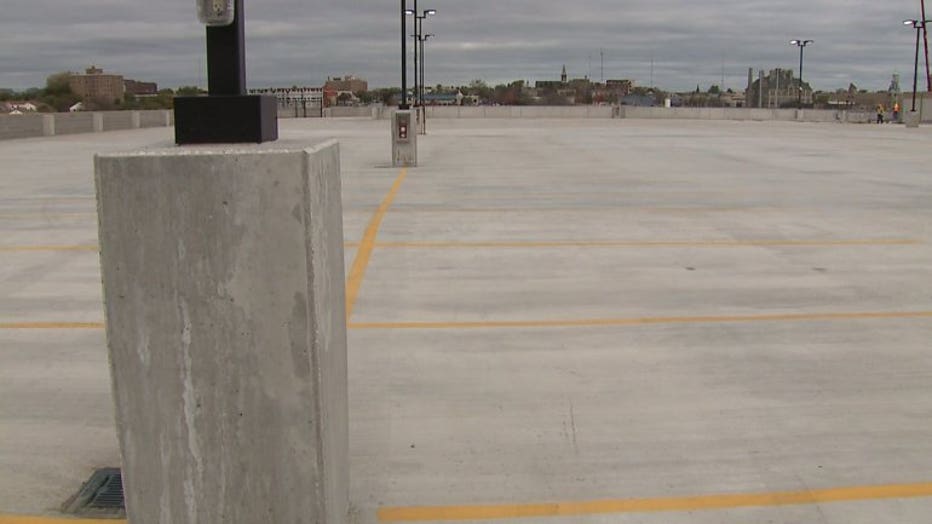 New downtown parking garage
"Just kind of a touch. We know this will be a regional and statewide building, so we wanted to give a nice nod to Wisconsin," said Godsey. As for the big, blank wall facing 6th Street, that area will eventually house apartments. Construction is set to being on those in November.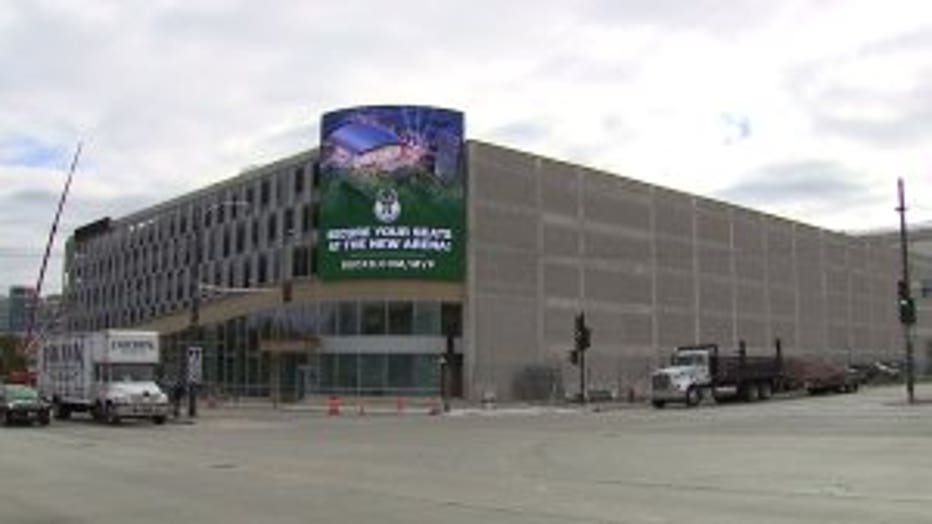 New downtown parking garage
The most unique - and local - feature is the Bucks' idea to one day allow tailgating on the top level. "Really looking for, the first couple of months, how people are gonna really go through and what the traffic flows are gonna be and hopefully at some point be able to open this up to tailgating up on the top," said Godsey. The Bucks said people will be able to park at the new garage during the day for business, and eventually there will be 24-hour parking for the people living in the apartments. As for event rates, the Bucks said those will range between $15 and $25. Godsey said the new structure will also have 55 racks for people to lock up their bicycles and scooters. The new arena is still on track to open in September 2018.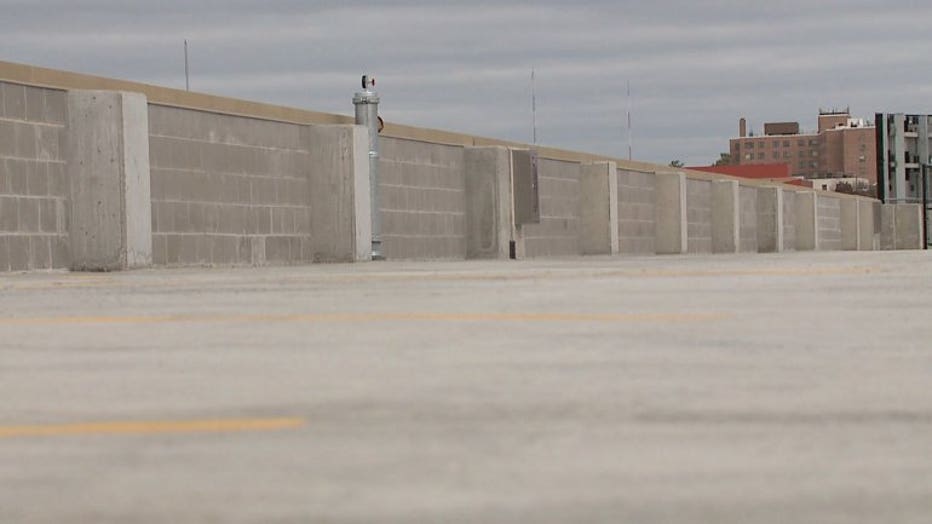 New downtown parking garage