"Potential to be phenomenal:" Childhood friends turned competitive athletes remain close through it all
MILWAUKEE -- Recruiting the finest high school athletes is highly competitive. Young men and women make their college choices for a variety of reasons. One Marquette University coach is grateful for the friendship of two players that goes beyond the game.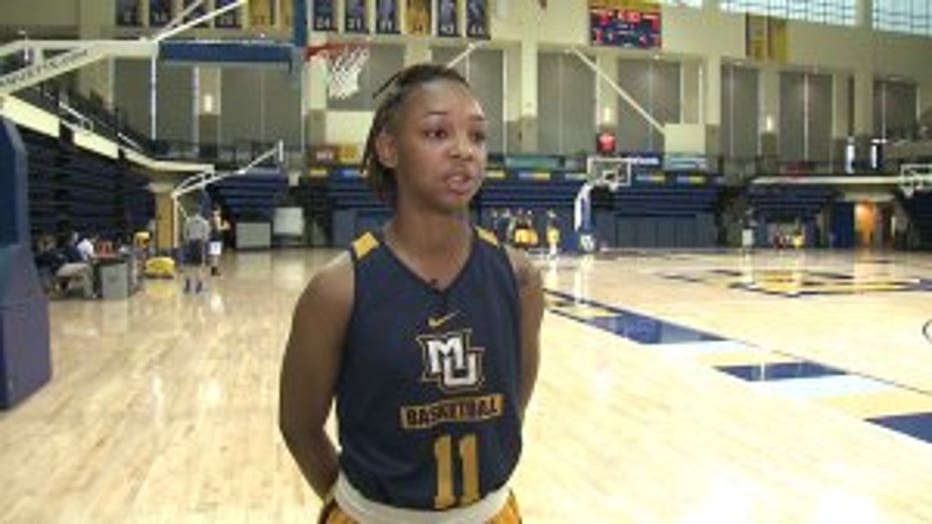 "I think her potential is what really sets her apart. She has the potential to be phenomenal," said Carolyn Kieger, head coach of Marquette University's women's basketball team.

Coach Kieger and her staff recruited a fabulous eight-player freshman class. Allazia Blockton is the crown jewel.

A high school star at Whitefish Bay Dominican, Blockton has started all 28 games for the Golden Eagles team that's on the rise in the rugged Big East Conference. Blockton's averaging over 18 points and almost eight rebounds a game.

"I came in with very high goals. Coach Kieg has very high expectations of me, and I just wanted to live up to them. So I came in right off the bat, working hard, putting extra time in the gym so I can be that player that she knows I can be -- that I probably didn't believe in  myself at first," said Blockton.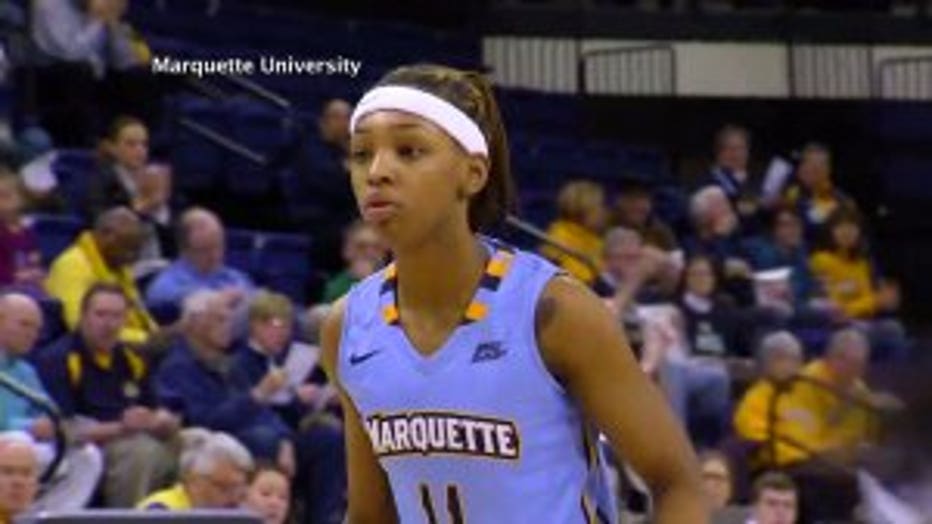 Coach Kieger is in her second season at her Alma Mater.

"I think it's a blessing to play with one of the greatest coaches in the country. She just has a passion for the game that I've never seen before. She really makes you a better person on the court and off the court as well," said Blockton.

Freshman Amani Wilborn gave Coach Kieger a huge assist when it came to signing the highly-sought after Blockton. A fine player in her own right, Wilborn, who played at Riverside University High School, met Blockton when they began playing AAU ball in fifth grade.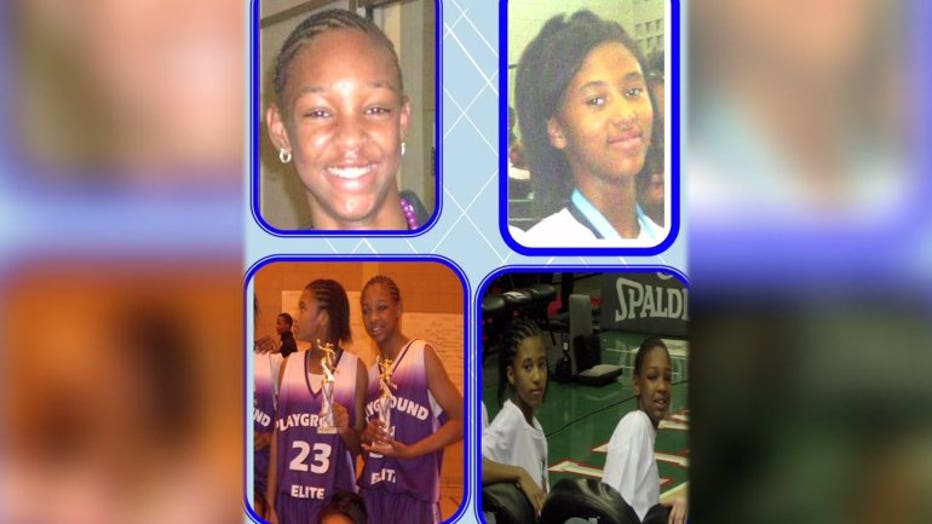 "Ever since then we just grew closer and closer. Our families are very close. So when deciding upon college, I just shot her a text one day and I said, 'hey, what are you thinking about?' And we just thought it would be really cool to go into college with each other," said Blockton.

"We talked about it a lot over the last senior season. She's my roommate, probably one of my best friends. We both have a good sense of humor. Even though times get rough, it's always like a good laugh between us," said Wilborn.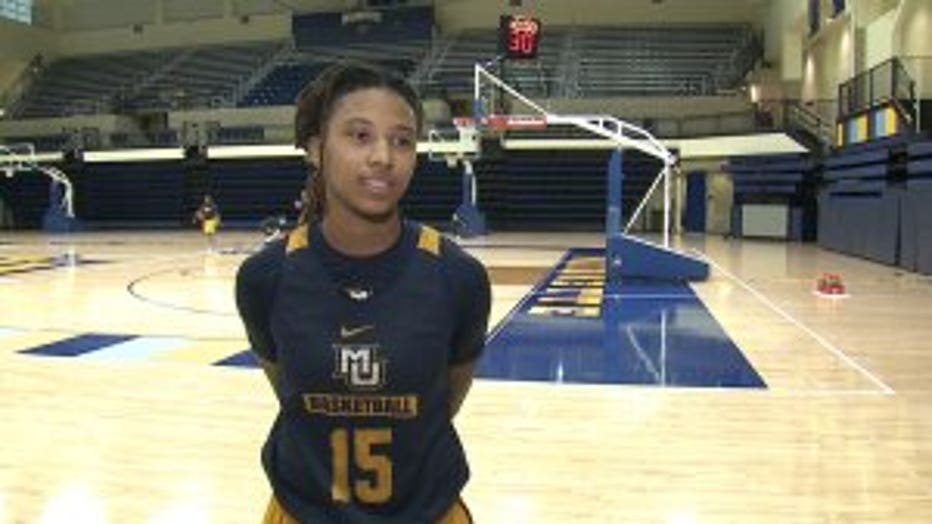 As close friends, both young women can share something about the other that most people wouldn't know.

"I would say her shoe fetish. I probably couldn't count -- it's over 20 though," said Wilborn.

"She has a knack for music, for making beats and raps. Most people probably won't believe it, but her music is actually good! I listen to it. We listen to it before games. I actually like it if she puts me on a track or two. She hasn't really put me on but sooner or later I hope she will," said Blockton.

When they're not having fun on and off the court, Blockton and Wilborn, along with the rest of their teammates, are active in the community. The young ladies follow the lead of Coach Kieger.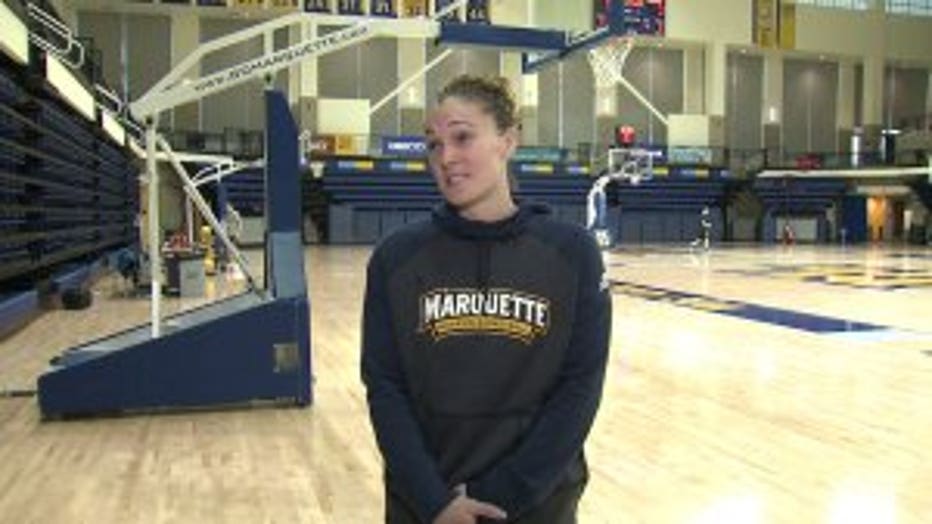 "That's just great in character development. I've always been into volunteering, ever since I was a little kid. Just coming here, that was one of the biggest factors in my decision. It's just great to be alongside a coach who cares about giving back to the community as much as I do," said Blockton.

"I can't even put into words, honestly it goes beyond the court -- their impact in the community, on campus. And they're just such great people to be around. I know they're making me better, and our whole camaraderie and our chemistry right now is a testament to them," said Coach Kieger.

The Marquette women's team is winning off the court as well as on. And in Blockton, Kieger has a player blessed with the gifts to become one of the best players in program history. One day she might even break the school's all-time assist record currently held by her head coach.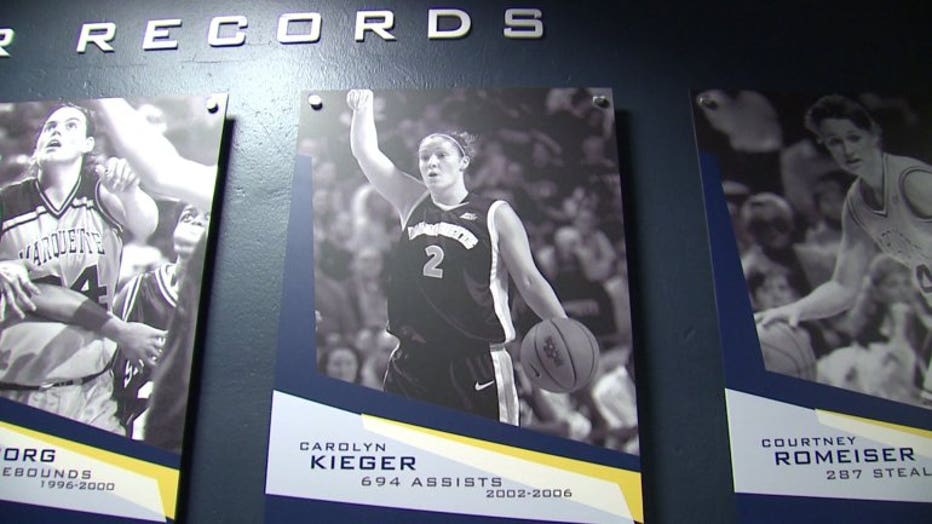 What if she tied the mark?

"We probably gotta play one more game. Because I love Coach Kieg, but any record she has, I'm out to break it," said Blockton.

"I hope she does! That means we're sharing the ball and we're playing unselfish," said Coach Kieger.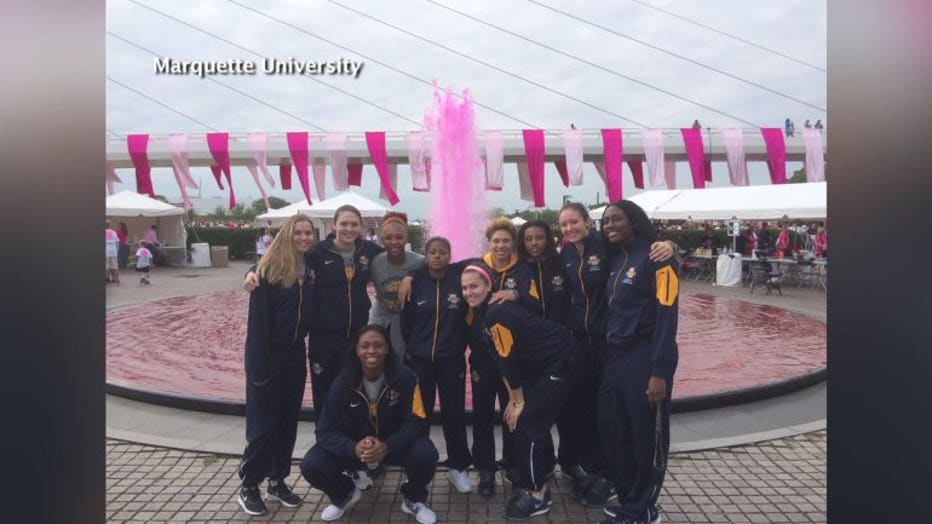 Marquette University women's basketball team