#PiratePride: JJ Watt gives a shout out to his hometown with unveiling of new shoes
PEWAUKEE -- Houston Texans defensive end JJ Watt tweeted out to his hometown on Friday morning, November 10th -- showing off his new shoes.

They're red and black -- a tip of the hat to his alma mater, Pewaukee High School -- where the Pirates reign supreme.




Watt is out for the season after sufference a tibial plateau fracture (broken leg) in a game against the Kansas City Chiefs last month. Watt was injured while being blocked midway through the first quarter and fell to the ground.

The three-time Defensive Player of the Year returned this season after missing the last 13 games of last season after his second back surgery.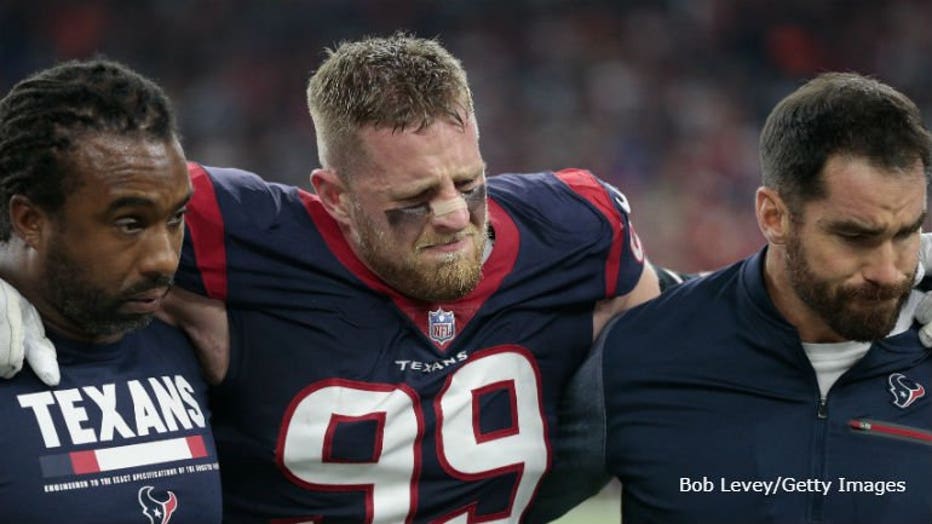 HOUSTON, TX - OCTOBER 08: J.J. Watt #99 of the Houston Texans is helped off the field after being injured in the first quarter against the Kansas City Chiefs at NRG Stadium on October 8, 2017 in Houston, Texas. (Photo by Bob Levey/Getty Images)