Pictures: Packers reveal final components of Titletown District's park including sledding hill
GREEN BAY -- The Green Bay Packers on announced on Thursday, September 29th the final components for phase one of the Titletown District's park, with the main attraction set to be a sledding hill that will feature tubing lanes with views of Lambeau Field.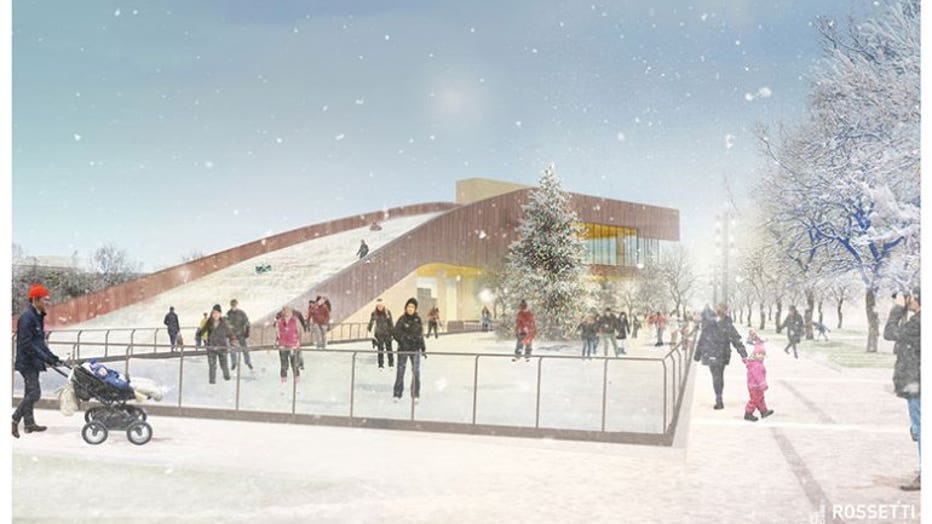 Titletown District park rendering


The sledding hill will be located within an area that includes a skating trail and pond, with the hill's slope, beginning at a height of 45 feet, serving as a roof over two buildings. The skating trail will wind underneath the structure and connect to an open skating area. Ice making, snowmaking and grooming equipment will ensure an extended tubing and skating season in the park. In warmer months, the hill's sloped green space will provide a unique area for numerous activities.


Titletown District park rendering


In addition to the sledding hill and skating rink, Packers officials say the four other components of phase one in Titletown's park will include a plaza, an activity area, a playground and a sports field.

In total, the sledding hill's tubing lanes will stretch 300 feet from start to finish. Two buildings will provide the slope for the hill, with the main building housing a warming lodge and snack bar on the ground level and event space on the second level. A second building will contain skate and tube rental operations. The total skating surface area, including the trail and pond area, is 14,200 square feet, nearly the size of a hockey rink.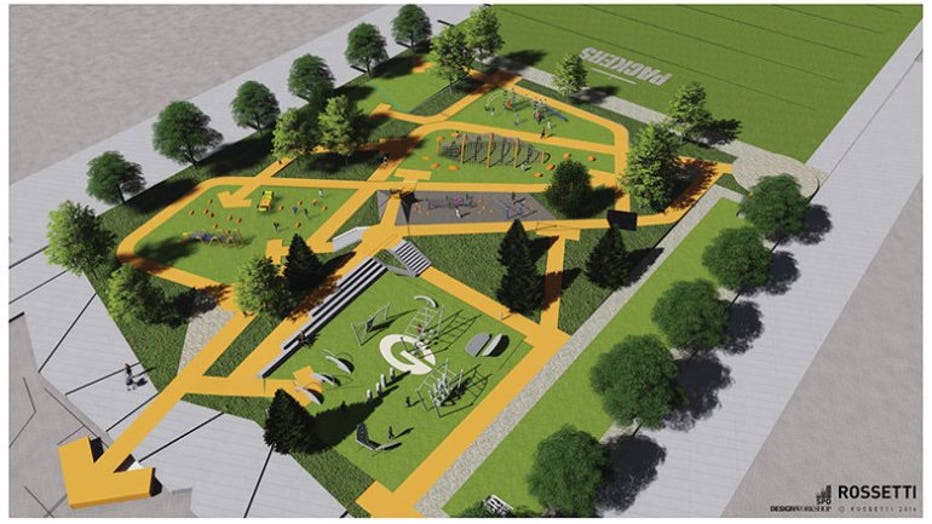 Titletown District park rendering


The plaza, adjacent to Ridge Road, will feature landscaping as well as hardscape and public art. The area will be programmed in multiple ways, with festivals and holiday fairs, or simply as a space in which to relax.

The activity area will feature games such as horseshoes, shuffleboard, bocce, ping pong and bean bag toss, as well as other organized options.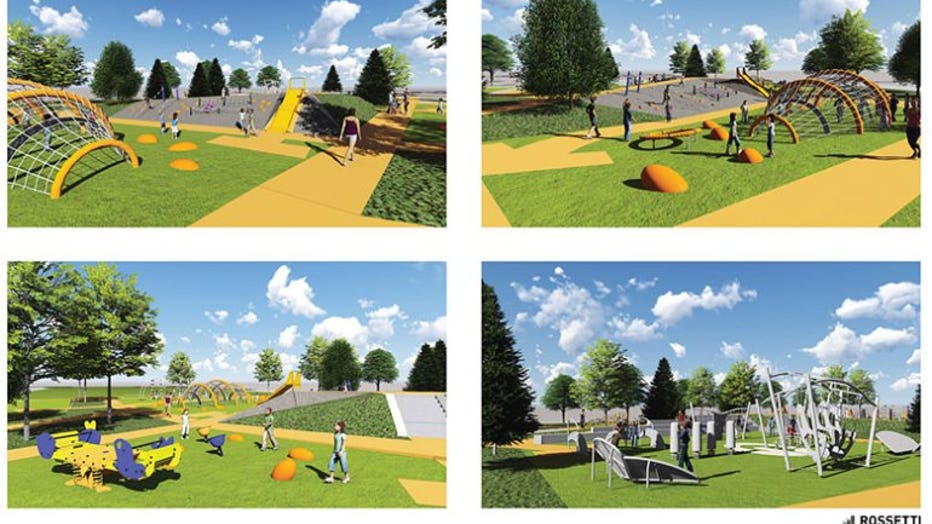 Titletown District park rendering


The playground will feature dynamic equipment with a Play 60 theme in a setting and configuration that is unique to the community. The 36,000 square-foot area also will have football-specific equipment and a 40-yard dash component.

The sports field, sized as a regulation football field, will utilize an artificial surface that will maximize its use in a variety of ways through much of the year.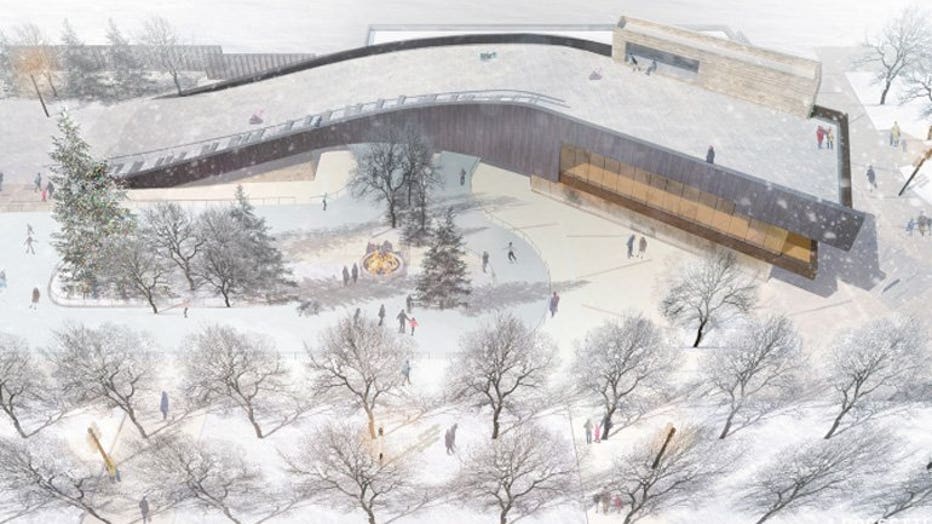 Titletown District park rendering


Phase one of Titletown, which includes Lodge Kohler, a four-diamond hotel, Hinterland Restaurant and a Bellin Health Sports Medicine Clinic, will be complete in summer of 2017. Information on the Titletown District is available online at packers.com/titletown.