Packers vs. Cowboys: "Exciting" win and weekend for Jordy Nelson, who officially welcomed adopted daughter
GREEN BAY -- The Green Bay Packers won a thriller on Sunday, October 8th, against the Dallas Cowboys to boost their record to four and one -- and they now lead the NFC North. FOX6's Tim Van Vooren went Beyond the Game with wide receiver Jordy Nelson, and starts with how the win over Dallas felt bigger than just a regular season game.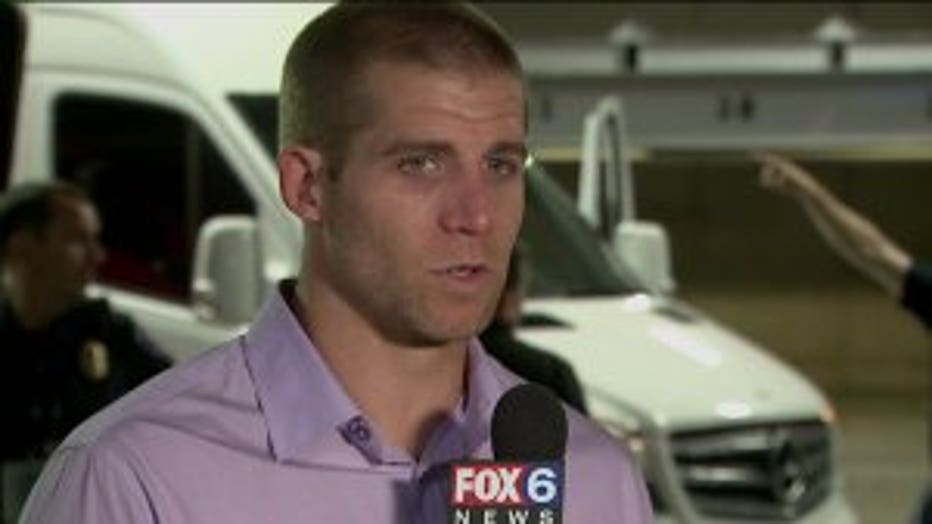 Jordy: "You got to take them all the same, but being a conference game, somebody who could be in the playoff running, as well as we saw last year a great team, so obviously pulling that win, a road win out is big. Kind of keep our momentum going. We got two more going into a bye week. We just want to continue to build on that momentum. Defense made a great play late in the game. Offense, we picked it up and we were able to put enough points on the board and it's another great team win again. We will take it and we've had some good memories down here so it was an exciting game. We will continue to build on those."

Tim: "Did it almost play into hands? Dallas goes down, scores with just enough time for you guys to have the ball essentially to close the game out offensively?"

Jordy: "That's what it seemed like. Whoever had the ball last was possibly going to win the game, but they are in a tough situation. They had to score a touchdown, so they tried to use some clock, but they can't use too much because they can't obviously guarantee the points, but a minute something left, one timeout, knowing that we only need a field goal. Davante and Aaron got that big first down. The first down is a big one in two-minute drill and they got down and got on a roll -- Aaron using his feet and everything else. Then when we got down in the red zone, we took some shots. We knew they were safe plays. They were 'our ball or no ball. No sacks.' They executed perfectly."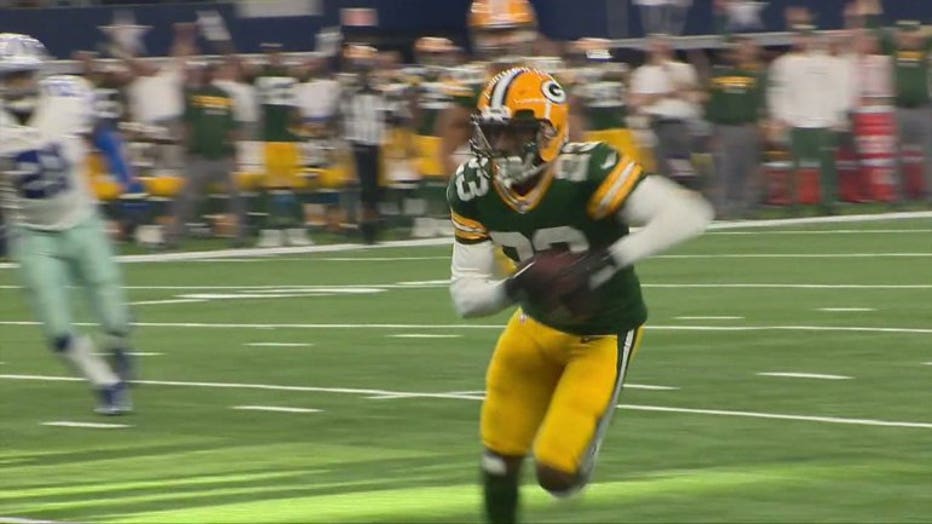 Tim: "You mentioned Davante. I know you are very close to him. You saw him at the hospital. You saw him in the facility this week, but Packers' fans hadn't seen him since he was being carted off to an ambulance and taken to the hospital -- until he was out on the field today. How satisfying, how proud are you of him and how rewarding is it for to get the winning points in this game?"

Jordy: "Right. I think first and foremost it was great to see him back walking around all week, being himself, joking. Obviously he had the protocol to go through and I think it's impressive for him to come out and have the game that he had. When you don't practice throughout the week, it can kind of be difficult to come in and understand what is all going on because you don't have the reps. You don't, you try to take the mental reps, but it's not the same, so for him to come out and execute they way he has, scoring the early touchdown, giving us the momentum, evening the score, finishing it, is incredible."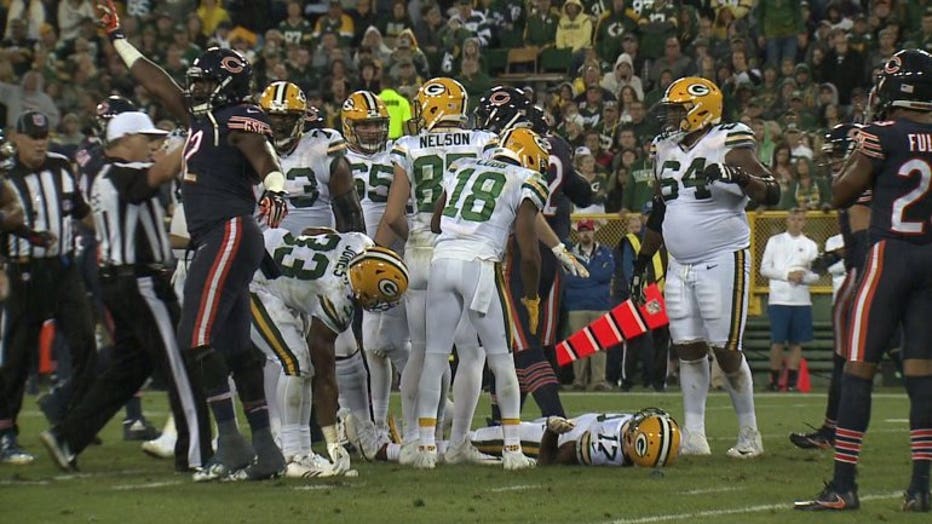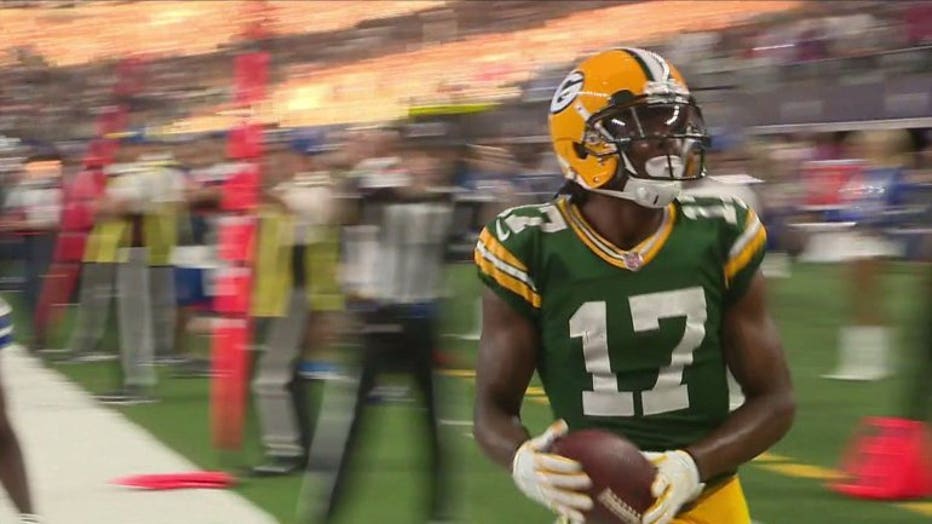 Tim: "I'm not asking you for lip service. There's your quarterback right there. Guys go down around the league, nothing you can do about it. I'm talking about quarterbacks. He answers the bell. He takes hits. He answers the bell. That ability to bounce back up just seems to set such a tone for your offense doesn't it?"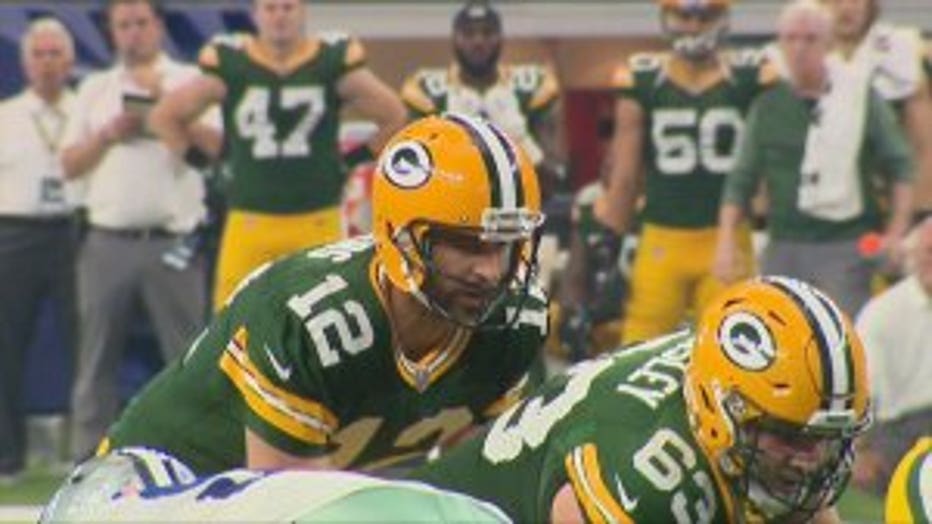 Jordy: "Absolutely. He's an extremely tough guy and he takes, he's great with his feet, so he takes some hits. He's going to try and hold it as long as possible to get the big play that we need and kind of known for and able to have success with, so when you see him bounce back up and you see the toughness, and I've seen it before, on an unfortunate interception, the way he runs the guy down and tackles him and he doesn't just push him out of bounds, he really lays into it. These are big games for him and he's got that competitive fire and it's fun to watch."

Tim: "My last question for you Jordy -- we are talking about about how guys change, guys evolve, that sort of thing. Have you ever changed your look? Every picture I've ever seen of you going back to high school Jordy, I mean no change?"

Jordy: "This has been it since like, third or fourth grade, so it's easy and clean. We are good to go."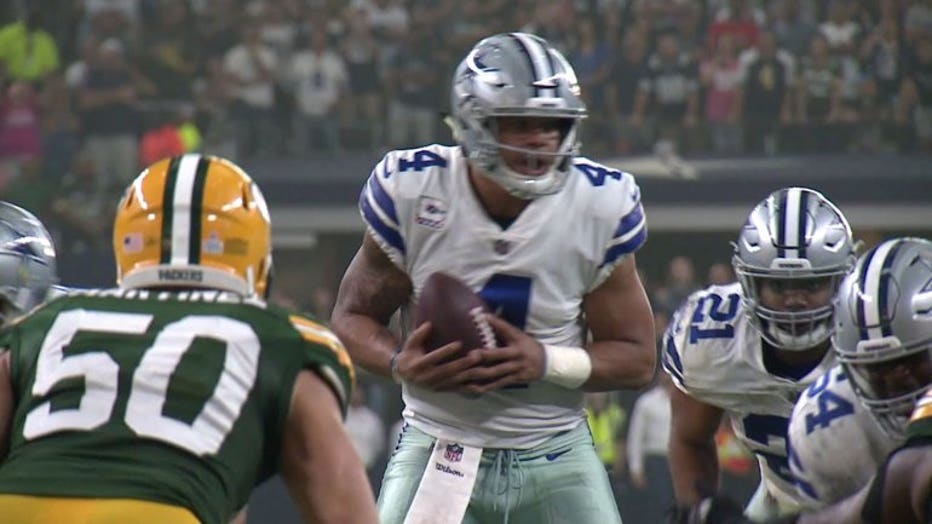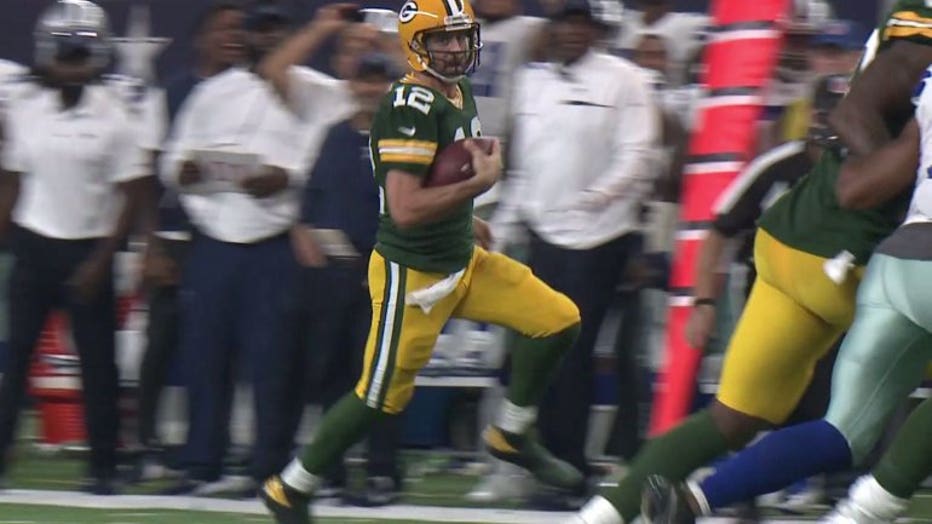 In addition to the win over Dallas, it was an exciting weekend for Jordy Nelson and his family for another

Before the Packers big win over the Cowboys Sunday, Packers player, Jordy Nelson and his wife, Emily, finalized the adoption process on their daughter, Adda Jo, in San Antonio Friday.



Nelson's agent told WLUK the family had welcomed Adda Jo into the family in March, but in Texas, state law requires a child to live with their adoptive parents for at least six months before the adoption is finalized.

Nelson and his wife are advocates for adoption and one of their two sons is also adopted.

Last year, the family shared a video for the Jockey Being Family Foundation to raise awareness on adoption.