Packers standout Ahman Green coaching at Oak Creek High School
GREEN BAY -- When former Green Bay Packers standout Ahman Green carried the football, he was a first down machine. These days, his biggest gains, and perhaps most important ones, come from the sidelines.
The young men on the Oak Creek High School football team have a lot going for them -- including a running backs' coach who happens to be the Green Bay Packers' all-time leading rusher!
"(I am enjoying it) way more than I thought. I knew I would enjoy it because it is football, but having the opportunity to help kids -- this is my way of giving back. I feel just as happy as I did playing. I am excited. I am pumped up. Some of the guys, I think, on our first night against Menomonee Falls, I was just as pumped up as the guys on the sidelines. The kids were like 'Coach, do you want to put a helmet on?' I was like, 'I wish I could, but I can't,'" Green said.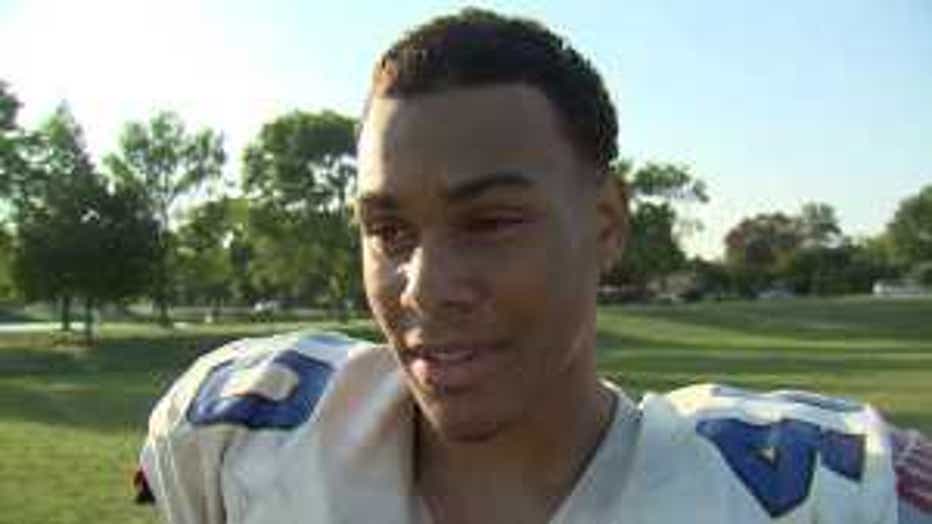 Green lives in Green Bay, so why make the long commute to Oak Creek to coach? It just so happens that Virgil Hammond, the Oak Creek Knights' featured running back is Green's stepson.
"It's just a part of being a parent. Just knowing Virgil and knowing that he wants to be good at football and go to college with that and try to make it a career, I'm trying to show him, along with his dad -- show him and tell him the experiences you're going to go through," Green said.
It's no surprise Green would like to be an assistant coach at Oak Creek High School considering his stepson is the star running back. However, Green says he wouldn't mind being a "coaching lifer."
"I know a lot of people here in Wisconsin, from down here in the southern part through up north," Green said.
At 35, Green still looks like he is in shape enough to play on Sundays -- gain 100 yards, and find the end zone once or twice.
"Football was a big part of my life. I've played since I was six years old. Being a part of it in some way, shape or form, whether it's coaching -- which right now, is my opportunity, and I'm going to enjoy it," Green said.
With Green's guidance, the Oak Creek Knights are unbeaten through their first four games.