Packers S Kyle Sebetic, Kenosha Tremper standout, "living in the moment," thrilled to be in Green Bay
GREEN BAY (WITI) -- The Green Bay Packers first and second-round draft choices this year are defensive backs, but they aren't the only secondary hopefuls with plenty of fans rooting for them to succeed.

The eight members of this year's Packers draft class know that the team wants them, at least to some degree. After going through Training Camp last summer with the Giants, safety Kyle Sebetic knows he has no such reassurance.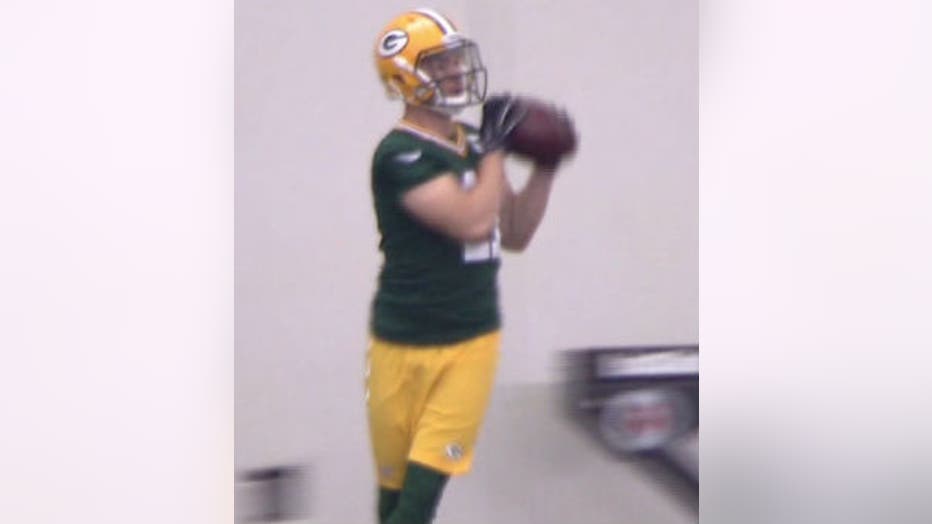 "When you're in a position like me, you have to play with a chip on your shoulder. You have to come in with that attitude that you're going to show what people didn't see at first and make them believe, make them have faith in you," Sebetic said.

There are plenty of folks in Kenosha County who have faith in Sebetic. He was a standout at Tremper High School before playing at the University of Dayton.

"The second I signed, everyone was just going nuts. I was getting texts. I was getting phone calls. I had to shut my phone off. It was freezing up on me! Everybody is just super pumped for me. Everybody is rooting for me, and it feels good to have a lot of support like that," Sebetic said.

FOX6's Tim Van Vooren: Obviously, you hope this is a long-term deal, but are you taking pictures of the locker? Are you doing selfies in the jersey?"

"I haven't done any of that yet, but I'll definitely send some. All of my family is like 'send me pictures of your jersey! Send me this, send me that!' I'll send out a little bit, but I'm just living in the moment right now. I'm happy to be here," Sebetic said.

Sebetic is more than just a feel-good story though. At 6' tall and 197 pounds, he has some thump, and he showed fine speed at a veterans' combine in March, prompting the Packers to sign him.

Packers Head Coach Mike McCarthy says his team is looking for football players and Sebetic says that's fine with him.

"Ultimately what it comes down to is if you can play and if it's going to translate to the field. I feel that it does. I've got good technique. I'm always working on my fundamentals. On top of that, I love the film room. I love studying. I love staying in the playbook, so I'm out there playing without thinking and just showing my natural ability," Sebetic said.

So now, Sebetic is rubbing shoulders with, or at least sharing a locker room with Aaron Rodgers and Jordy Nelson and the rest of the big-name Packers players. His friends are impressed.

"I guess that's how you know that you haven't really made it -- when they are asking me how those guys are in stead of how you are when you first see them. Everybody is asking me about Jordy and Aaron -- but yeah, it's a lot of interest and a lot of support from my friends and family," Sebetic said.

At the age of 23, Sebetic is answering to his grandparents again. That's because they're Green Bay Packers shareholders!

Sebetic says he felt a lot of support from his friends and family when he played in high school and in college at Dayton as well -- it's just that the Packer are, well, the Packers!