Packers RB Ty Montgomery traded to Ravens, S Ha Ha Clinton-Dix to Redskins


GREEN BAY -- Green Bay Packers running back Ty Montgomery has been traded to the Baltimore Ravens, and safety Ha Ha Clinton-Dix to the Washington Redskins. Green Bay officials said they were traded for undisclosed draft picks.




Moving forward, the reputation of Ty Montgomery will include what happened in the final two minutes of Sunday's game against the Los Angeles Rams.

With the Packers trailing 29-27 with 205 on the clock, the Rams kicked off to Montgomery in the end zone. Instead of taking a knee like he was reportedly told to do, he ran it out — fumbling the ball and the game away .

His teammates were clearly upset afterward, as was his head coach. Montgomery didn't speak to the media.

Coach Mike McCarthy spoke out on Monday afternoon:

"We made a mistake. You don't want to have the timeout distribution there at the end, to be at 2:05, I mean, that's exactly what we're looking for. You want the ability to stop the clock twice, so he made a mistake. It's football. There's always plays in games that you reflect on. Everybody, trust me, when everybody walks off the field, there's always plays you're thinking about, whether you've played, or coached, or called plays, whether you're in charge of the scout team, as far as did you give them the best look. That's just a reflection of the commitment these guys have. I don't think you can find higher level of commitment inside an NFL locker room. The pride these guys have a) not only to go out and do a job individually, but to discipline one another, so there's a tremendous bond that goes along with playing in this league. As far as the drama and non-sense about it, I have nothing to say. If you want to know if it was emotional in the locker room, you're damn right it was, and it should have been and I want it to be because it's a reflection of how much these guys care, it's a reflection of how much they want to win and clearly directly effects that we had intentions to go out there and beat that team."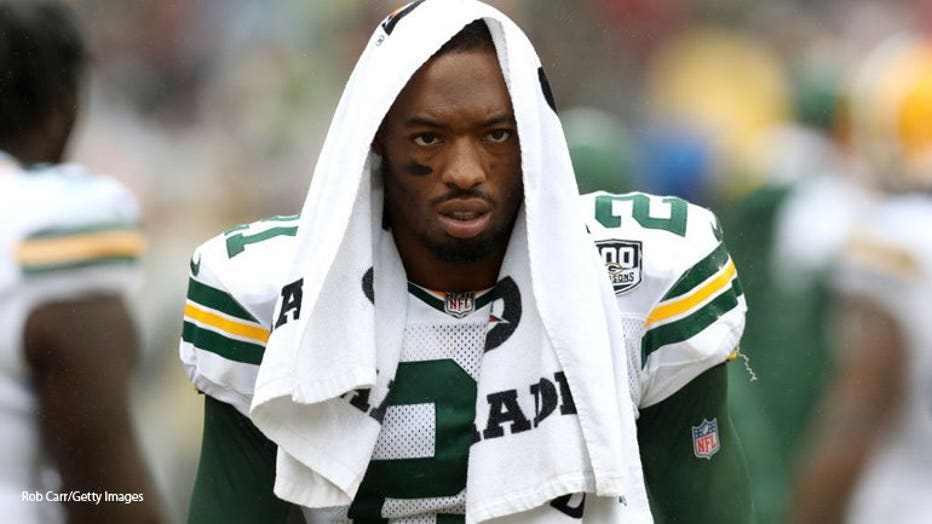 LANDOVER, MD - SEPTEMBER 23: Ha Ha Clinton-Dix #21 of the Green Bay Packers looks on against the Washington Redskins at FedExField on September 23, 2018 in Landover, Maryland. (Photo by Rob Carr/Getty Images)


Clinton-Dix (6-1, 208) was originally a first-round pick (No. 21 overall) of the Packers in the 2014 NFL Draft out of the University of Alabama. He played in 71 regular-season games with 65 starts for Green Bay, recording 419 tackles (337 solo), 5.5 sacks, 14 interceptions and 38 passes defensed.

Montgomery (6-0, 216) played in 36 regular-season games with 14 starts for Green Bay since being selected by the Packers in the third round (No. 94 overall) of the 2015 NFL Draft out of Stanford. He registered 849 rushing yards on 177 attempts (4.8 avg.) with seven touchdowns and hauled in 97 passes for 827 yards (8.5 avg.) and three TDs. As a returner, Montgomery averaged 22.7 yards on 35 kickoffs.