Packers' linebacker Blake Martinez hopes to ride momentum following win against Buccaneers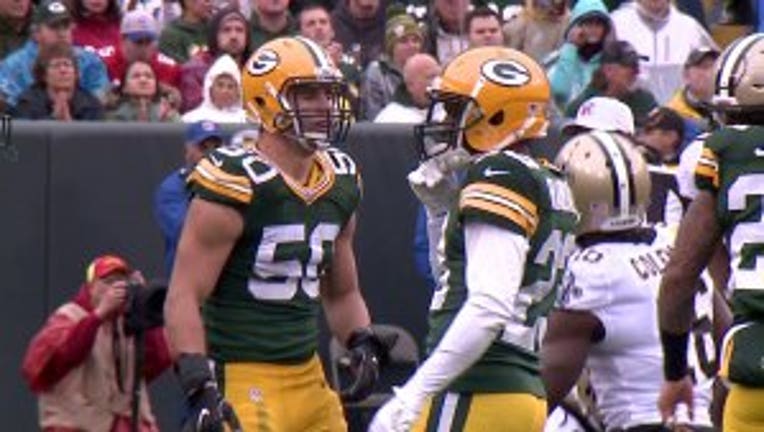 article


GREEN BAY -- The Green Bay Packers needed a win on Sunday, and although it took overtime, they were able to get the victory. FOX6's Kaitlin Sharkey spoke one-on-one with Blake Martinez, and asked the linebacker about the defensive effort against the Tampa Bay Buccaneers on December 3rd.

"Looking back at the yardage, they had a lot of yards. But I think overall, us as a defense, we made the plays necessary to win the game -- whether it was their last drive before the end of the regulation, those type of things, whether us holding them to a field goal, those things kind of allowed us to keep the momentum in our favor in the game," Martinez said.

Kaitlin Sharkey: "Is there a more of an emphasis or maybe trying to, yes you guys have to make stops as a defense, to make plays? Try to get, do you, Dean Lowry was in the right place at the right time, and that was a great play but like, that's putting points on the board. Do you feel like there is more of an emphasis this year as a unit just given the situation?"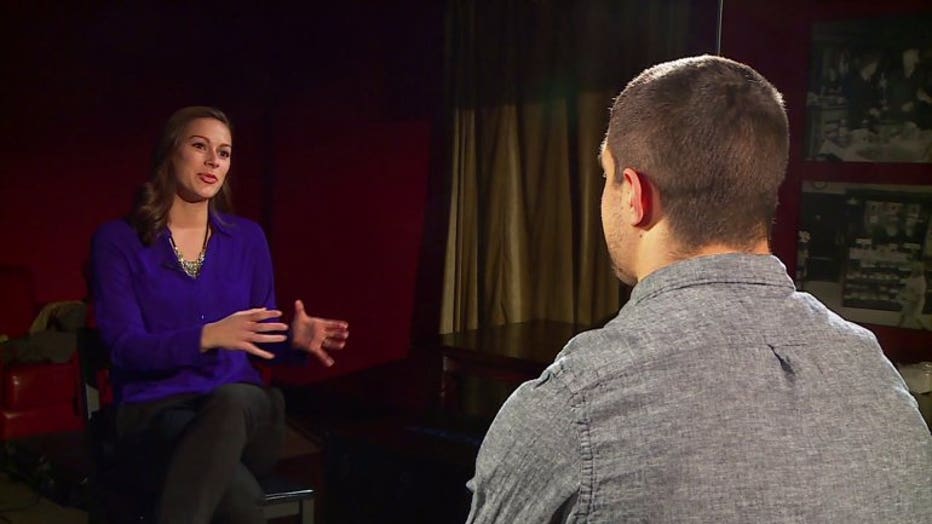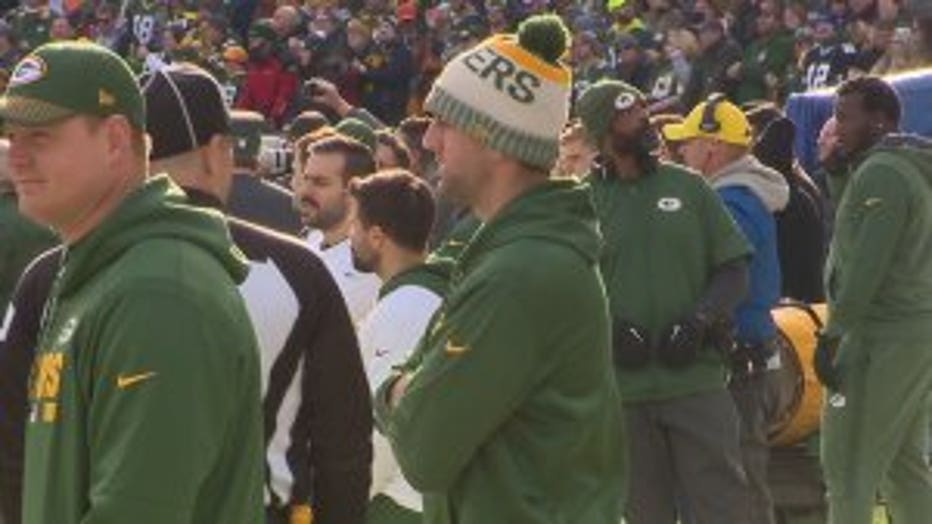 "Yeah, I think overall as a defense, we always want to strive ourselves on making plays to allow our offense to not to do as much. And I think, especially in situations, we lose Aaron Rodgers, we have these types of things happen, for us it just adds that extra emphasis. I don't think you want to add too much pressure on yourself because that just makes you play outside yourself and that doesn't typically end well, but overall, I think we've done a really great job with trying to get turnovers, trying to strip the ball, do those type of things, stop them on adversity situations to allow us to keep having that momentum," Martinez said.

Kaitlin Sharkey: "It's been a big season for you. 111 stops -- fourth in the NFL. Coming into this season, what do think has been the difference and what has been the credit to your success?"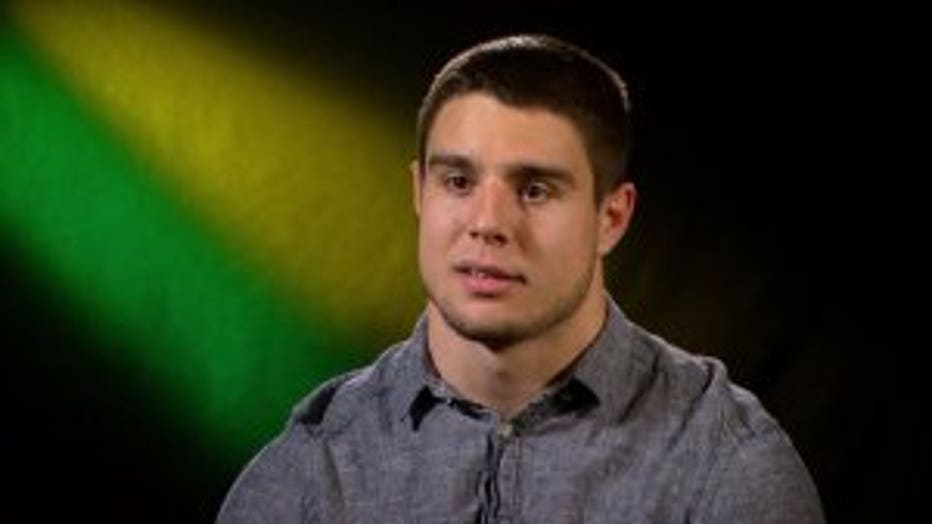 "I think I kind of look back to last year and I think a lot of moments I was overthinking things. I was trying to be someone that I wasn't. I wanted to be that Luke Keuchly. I wanted to be Ray Lewis. I wanted to be the next whatever it was, and at a certain point, I was like, I have to stop trying to be someone I'm not and I kind of refocused and said 'hey, be Blake Martinez. Be the guy that got you here,' and at that moment I stopped overthinking things and I just started using my instincts and my play style to make the plays I've been making," Martinez said.

Kaitlin Sharkey: "There's obviously a lot of talk outside the locker room about 'oh, they have to win these games so Aaron Rodgers can get back and they want to bring Aaron Rodgers back.' What's the perspective inside the locker room for you guys and kind of going about the next few weeks?"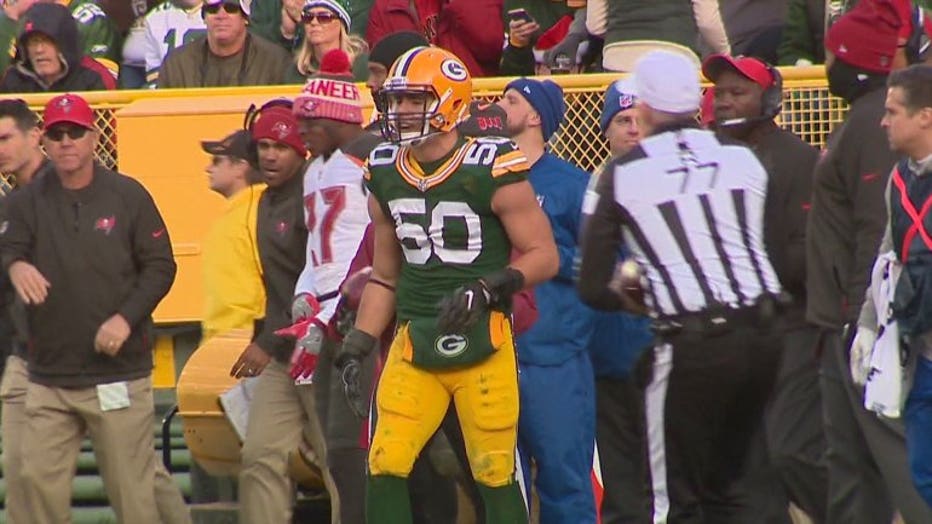 "I think we've gotten to a point where it goes back to last year where we were  4-6 and it was, hey, it's playoff mode. We have to win these next six to be able to make it in. And I think we went into that same mode, especially this last game, as hey, we have to win these next five games to get in and once we do that we are going to have a shot at this thing just like we did last year. I think we are just having that mindset and whenever Aaron comes back we are obviously going to welcome him with open arms and glad to have him back," Martinez said.