Packers' Jordy Nelson stresses importance of team focus: "Not everything is on Brett"
GREEN BAY -- The season is on the brink for the Green Bay Packers as they stand at 500 with six games to play. The team needs to rebound after being shutout at home against the Baltimore Ravens on Sunday, November 19th. FOX6's Kaitlin Sharkey spoke one-on-one with wide receiver Jordy Nelson, and talked about the frustration for the offense.

Jordy: "I think the frustrating part was as an offense, we've started out the games really fast last couple of weeks and we've been productive and this week, we turned it over and it was the first three or four possessions I think we had turnovers, so I think that was the frustrating part. I thought that first possession when we made some big plays -- we were right down there. I think Davante said even during the game it's crazy -- we were about ready to score I think on the fourth or fifth play of the game and haven't scored yet and it's the fourth quarter. It's one of those things that seemed like we were going to have a good day, be productive and then we just turnovers, so obviously that's something that we can fix and that's one positive. But we just have to be more consistent and make the plays."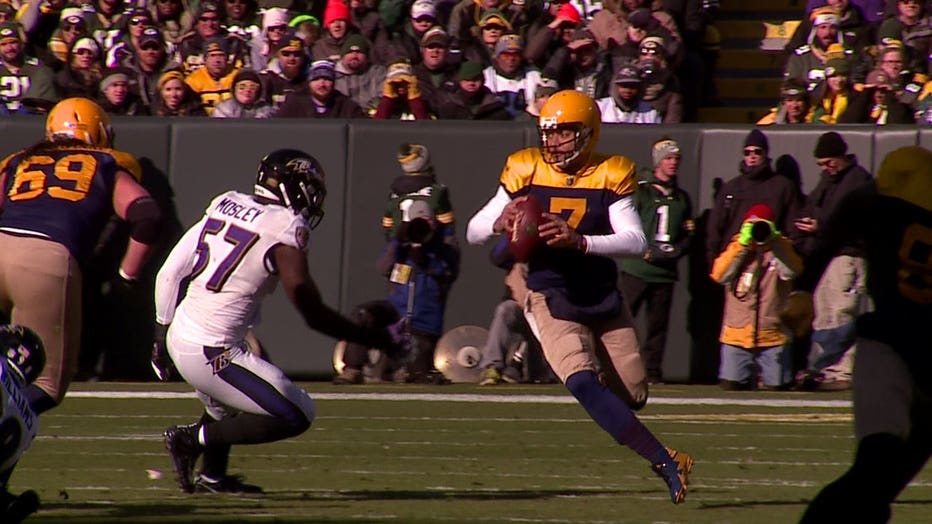 Kaitlin: "Is there extra frustration after a loss like that or do you look at it like it's just another loss or is it extra because it is a shutout and the offense wasn't able to produce?"

Jordy: "I don't think it's extra because of the shutout, because I think you can be productive within that. I think we had some, you know, there's always some good and some bad in every game. I think I've been more frustrated on games that we probably have won, to be honest with you, because the level of play sometimes gets overshadowed by a win, but it's one of those things we will look at it like we do every week and we will try to improve and move forward next week."

Kaitlin: "Is it still the mindset that there's plenty of games to be played, and the season is not over? Is that continuing in the locker room?"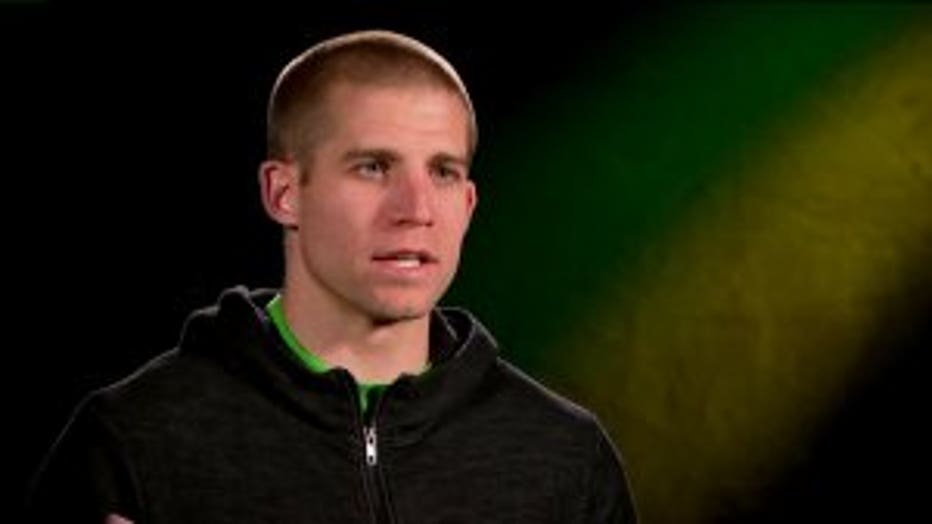 Jordy: "I don't look at it that way. Obviously there is, but it's so cliche. I'm sure and no one wants to hear it, but we live such a week-to-week lifestyle in the NFL that, that's all we are worried about. If you start looking or counting games you are going to be worried about the wrong stuff. We have to, as simple as getting in Wednesday and Thursday and getting down to business and trying to improve and fix the areas that we need to fix so we can be successful on Sunday. If you are looking at games on an early day in the week worried about Sunday you are not going to be productive on Sunday, because Wednesday and Thursday will kind of determine how we are going to be prepared and how we are going to play."

Kaitlin: "Mike McCarthy was saying that confidence level in Hundley has remained the same and has remained the same moving forward. Does it feel that way for you guys as a receiving corp and the guys surrounding him?"

Jordy: "I think so. We know he can make the plays. With a young guy, you are going to have your ups and downs and not everything is on Brett, and what is going on, that's the thing -- everyone needs to stay focused on themselves and what they need to do to be able to play at their best and I think then everything will be fine."