Packers Jared Abbrederis disappointed after injury sidelined him for the season - but now, he's back!
GREEN BAY -- This is the time of year for Green Bay Packers players to get away from football and recharge -- both mentally and physically. Training Camp begins at the end of July. But one Packers player has been away long enough!

The script was perfect. Maybe TOO perfect. Jared Abbrederis ascended from walk-on Wisconsin Badgers receiver out of Wautoma to one of the most productive receivers and returners in college football his senior season at the University of Wisconsin. He was in a position to dream about a career in the NFL.




Abbrederis was drafted by the Green Bay Packers of all teams back in 2014 -- only to be sidelined early in Training Camp by a knee injury.

Abbrederis was out for the season.

"The toughest part? Probably just the disappointment in wanting to be out there -- and trying to get over that. Not only are you excited to be drafted by the team you grew up watching and rooting for. I think that was the toughest thing. Just getting over that, accepting it and then coming back from it," Abbrederis said.

Abbrederis is back -- but it's not like he has a permanent job waiting for him. In addition to productive holdovers Jordy Nelson, Randall Cobb and Davante Adams, the Packers also have young draftees like Jeff Janis and Ty Montgomery -- plus a bevy of hungry undrafted pass catchers on the roster.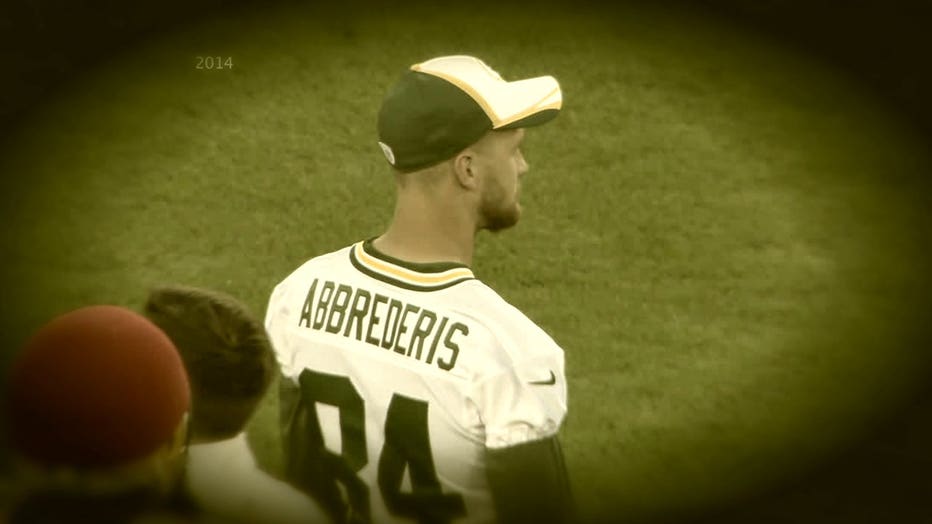 "The best guy is going to play, so you just have to take advantage of what you get -- take advantage of it, make plays and you'll be out there," Abbrederis said.

Like Janis, who barely played last season, Abbrederis does appear to have a grasp of what it takes to stick around -- mostly because he's been around. Even while rehabbing, Abbrederis was a fixture at Lambeau Field last season.

"I learned a lot from Cobb -- especially in the slot, how he runs his routes and how he gets open, so I learned a lot from last year. I probably could have learned a lot more playing, but I did what I could with the circumstances that happened," Abbrederis said.

So how does Abbrederis see himself? Is he a rookie because he hasn't played at all in the NFL, or is he a veteran because he's been around and he's seen what it takes to play in the NFL?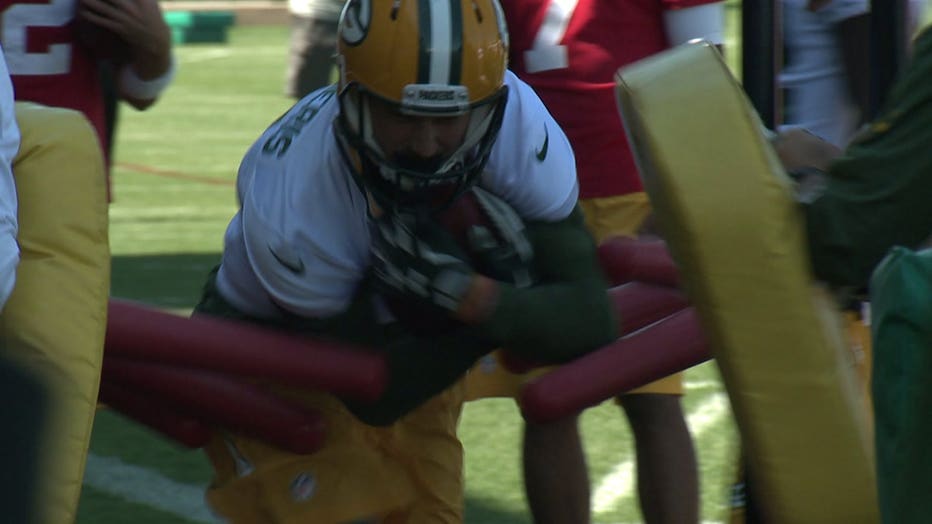 "A little bit of both. I don't really feel like a rookie because I had all of last year around the guys learning the playbook and that kind of stuff, but I wasn't able to get out on the field, so in that sense once I am able to get out on the field that's going to be kind of new," Abbrederis said.

Abbrederis has been through the introduction, the first act and the intermission of his career so far. He looks forward to the second act.

Abbrederis will get chances at receiver and returner once the Packers get back to work in Training Camp. He hopes his health allows him to stay on the field.