Packers' Davante Adams talks walk-off win -- and preps for Panthers: "I'm praying for 12"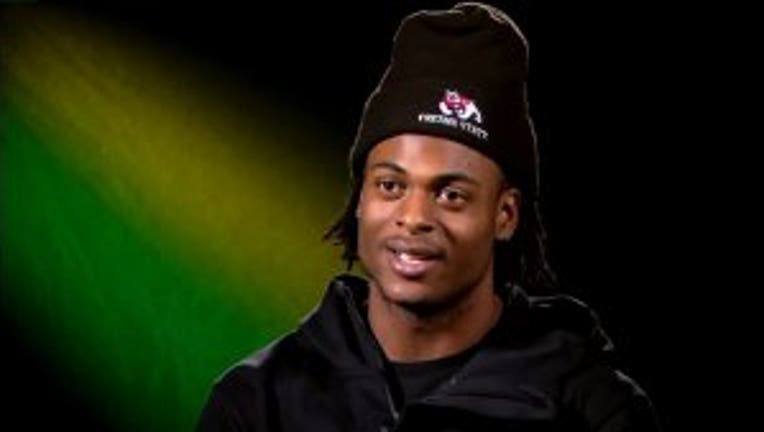 article


GREEN BAY -- It was another walk-off for the Green Bay Packers this week. This time, Davante Adams scored  a 25-yard touchdown in overtime. FOX6's Kaitlin Sharkey went Inside the Huddle with Adams, and asked him about leaving the field after the game-winning play.

Adams: "Well I didn't even think about it until he pushed me into the end zone actually and it kind of gave me a little extra burst and it was going to be tough to stop so I figured just take this one in it's over."

Kaitlin: "What were kind of the emotions going through your head, another overtime win for you guys?"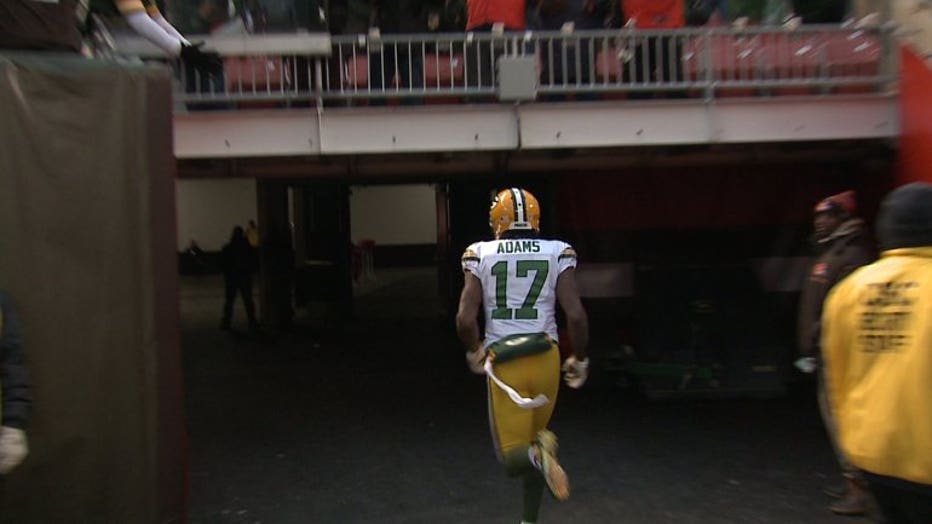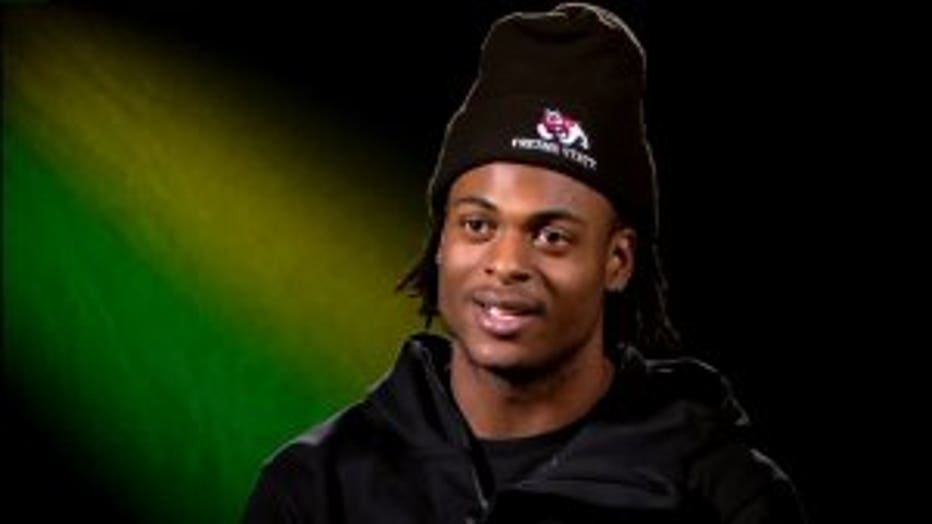 Adams: "Yea, it was a lot going on a lot of people kind of doubted us I guess you can say in the fourth quarter, when we were down 14 -- which I can't blame them. We played pretty bad throughout the game, had some bright spots, but I never in my mind did I think we couldn't win that game as long as it's kind of our motto all we need is time and downs and we showed that."

Kaitlin: "It's a big week for this team whether or not Aaron will come back or not. Have you heard anything and how do you plan with not knowing exactly how it's going to shake out and who is going to quarterback on Sunday?"

Adams: "It's tough, you just prepare the same way. I go into it just with the mindset that Brett's in there until I hear otherwise but obviously I don't know what's going to happen but just obviously I hope Aaron is back and...everything going to workout for him. But just prepare for the worse and then go from there."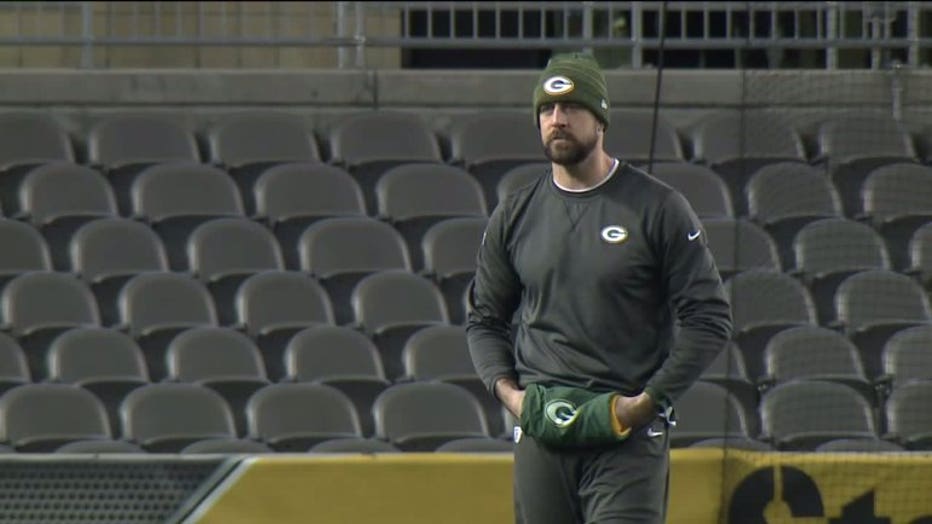 Kaitlin: "Do you feel every week they have to win to keep their playoff hopes this and that and you go into the three games left in the season, do you feel that urgency now going into Carolina you know you got these wins out of the way overtime wins and do feel that urgency that here we go it's the final stretch?"

Adams: "Yea, we felt that way for the past two weeks really. Kind of like last year put ourselves in a pretty big hole so it's just about getting out of it now and digging as deep as we can and I think as long as everybody buys in and we are focused I think we can get it done."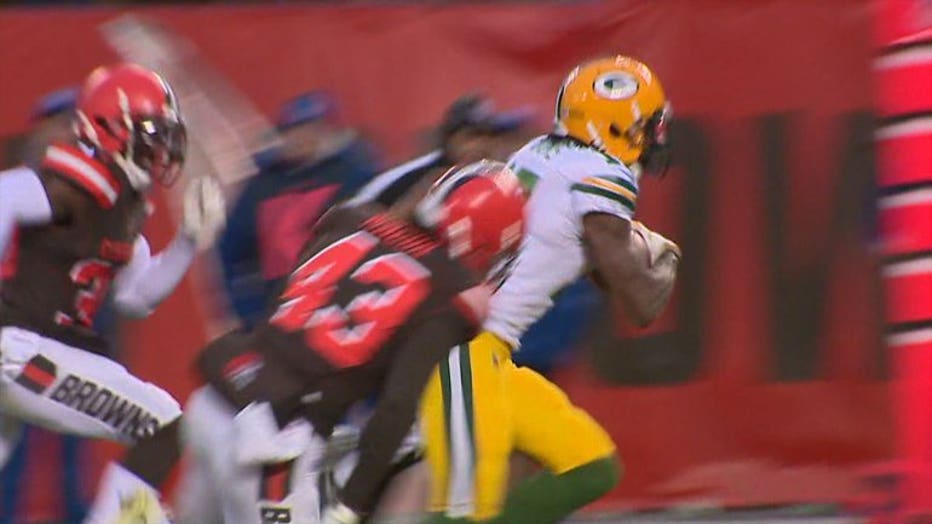 Kaitlin: "A lot of people are saying that you are the MVP of this Packers team in this kind of run that you have been on, you've always been in position to make the plays and you made the plays you and Brett your connection seems to be week after week, do you feel that way? Do you feel like the confidence level is kind of through the roof for you?"

Adams: "Yea I just think that Brett is obviously taken notice of the work I'm putting in and it's something that when we can work together on that and he feels comfortable throwing me the ball then I just have to make the plays for him and I can only run my route. I can't make the ball come to me on any given play so I just do my part and let him take care of the re-stand do what he's comfortable doing."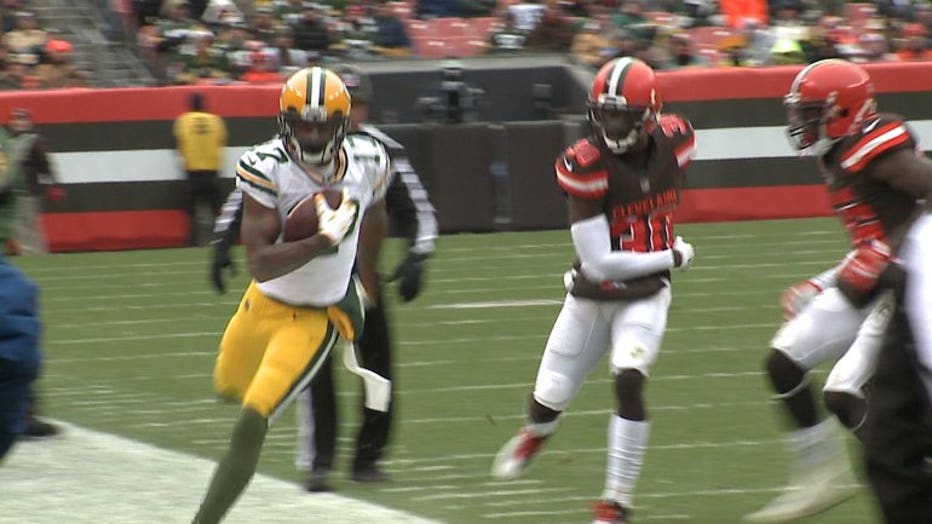 Kaitlin: "So it's just kind of play it by ear this week, see how it shakes out on Sunday?"

Adams: "That's all you can do. I'm praying for 12, but obviously Brett's been doing a good job as well so if he's in there this week then I have confidence he will able able to get it done."