Out for the season: Jordy Nelson suffered "significant right knee injury"
GREEN BAY -- Green Bay Packers officials on Monday afternoon, August 24th confirmed that Packers wide receiver Jordy Nelson is out for the season.

The Packers said this in a statement to FOX6 News:

"It was determined that WR Jordy Nelson sustained a significant right knee injury in yesterday's game at Pittsburgh. He will miss the remainder of the season."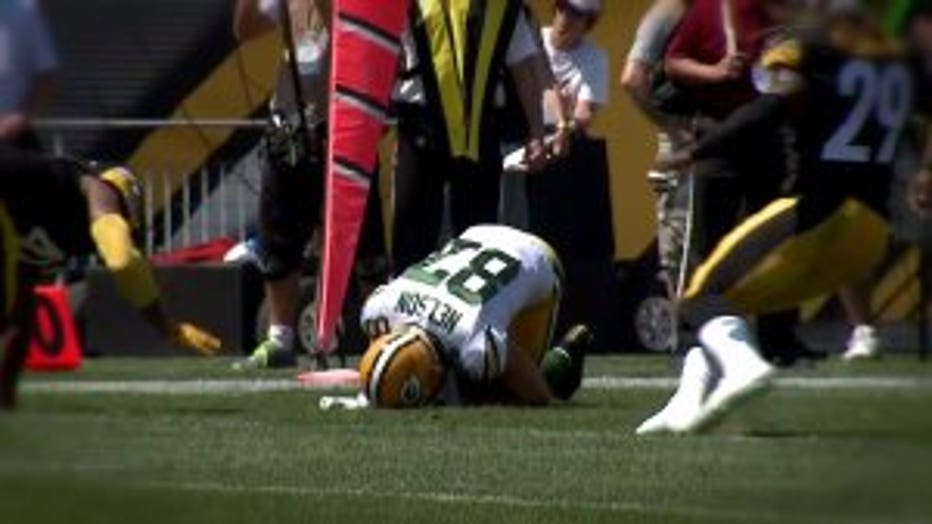 30-year-old Jordy Nelson went down early in the Packers pre-season game vs. the Pittsburgh Steelers -- after his second catch of a drive. He fell to the ground when he tried to cut after making an eight-yard reception on Green Bay's opening drive. He appeared to have plenty of room to run when defensive back Antwon Blake slipped, but instead Nelson tumbled to the turf. He limped off the field, and then headed to the Packers locker room.

The NFL said on Twitter Sunday an initial diagnosis on Green Bay Packers wide receiver Jordy Nelson is a torn ACL.



Packers officials have not yet confirmed that Nelson did, in fact, suffer a torn ACL.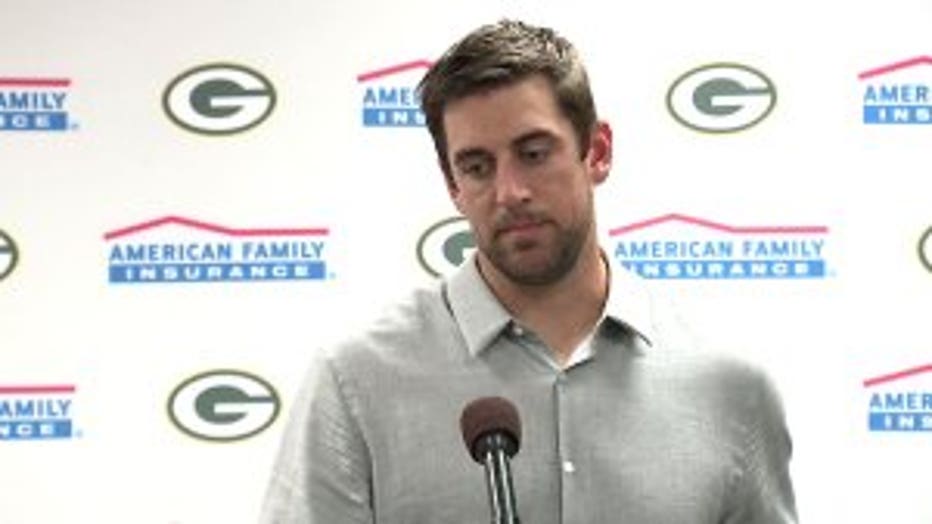 Aaron Rodgers in post-game interview


The fact that Nelson is now out for the season in August doesn't do much for the spirits of Aaron Rodgers.

"It's difficult to lose a guy like that in a meaningless game. I think that it's disappointing that you have injuries like this in the preseason," Rodgers said.

Nelson caught a career-high 98 passes in 2014, while making the Pro Bowl for the first time.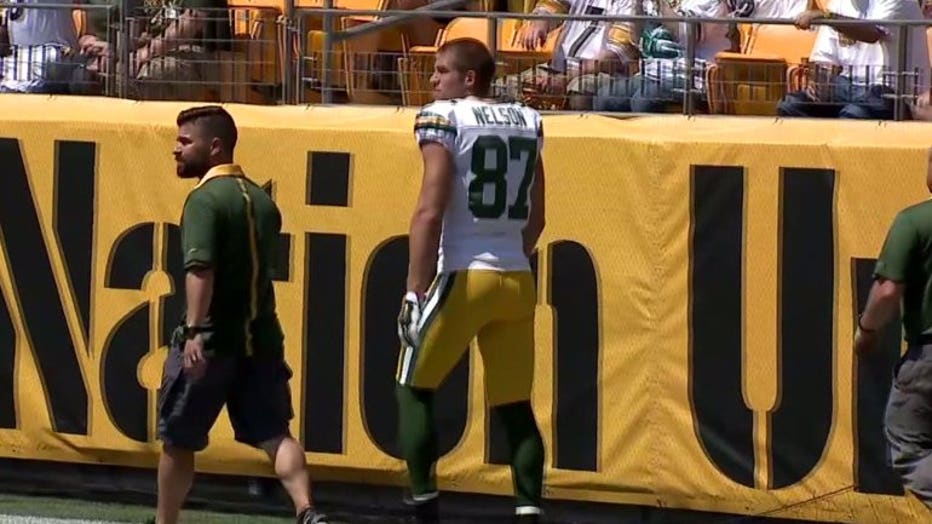 "I mean, Jordy Nelson is a, you know, a key member of our football program -- both on the field and off the field. Probably more so off the field. I mean, Jordy is a great player. He's tremendous in the locker room. He's a tremendous family man," Packers Head Coach Mike McCarthy said.

"He's a guy, if I ever had questions, I would always go to him. He's very approachable and he works very hard in practice. So not only is he a leader by example, but he's also a very approachable leader. A guy you can talk to," Packers wide receiver Ty Montgomery said.

CLICK HERE to learn more about ACL injuries via the U.S. National Library of Medicine.

LEARN MORE: NFL.com: Jordy Nelson career stats

LEARN MORE: Packers.com: Jordy Nelson career stats, professional highlights and more

LEARN MORE: ESPN.com: Jordy Nelson career stats

Monitor FOX6 News and FOX6Now.com for updates on this developing story.