Only on FOX6: Packers try to extend lead in NFL North when they take on Vikings
MINNEAPOLIS -- The Green Bay Packers will try to extend their lead in the NFL North division on Sunday, October 15 when they take on the Minnesota Vikings at US Bank Stadium in Minneapolis. It's a game you'll be able to see only on FOX6. Kickoff is set for noon CDT.

According to Packers.com, Green Bay has won five of the last seven at Minnesota -- and of the past 29 regular-season meetings between the teams, 20 of those games have been decided by seven points or less. The two teams have split the season series both of the past two years. For the record, Aaron Rodgers as the starting quarterback has won 11 of the last 14 contests against the Vikings.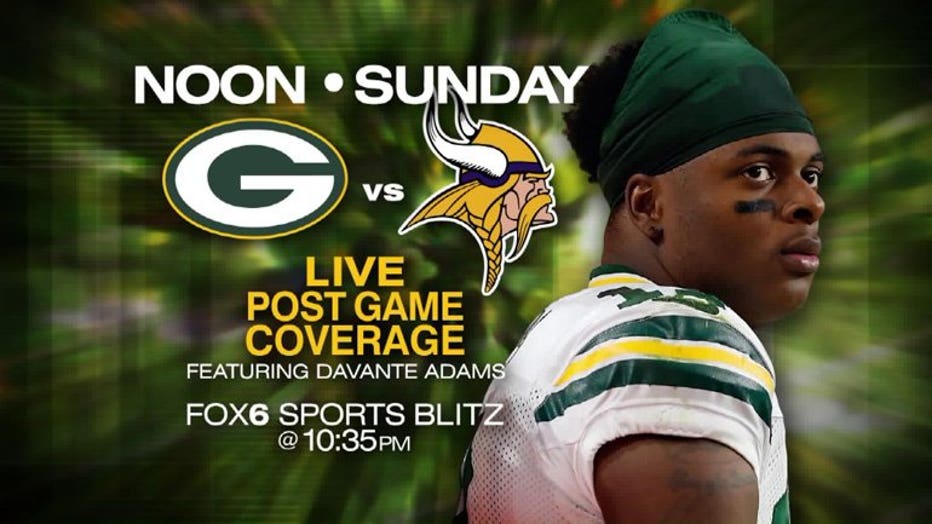 This is one hotly contested matchup between two NFL teams. The Packers have a 28-27 record in away games against the Vikings. Through 113 meetings, which includes two postseason contests (1-1), the Packers hold a 60-51-2 edge over the Vikings in the all-time series. The Packers are 11-3-1 in the last 15 games between the teams during the regular and postseason.

Since Head Coach Mike McCarthy took over in 2006, the Packers have a 15-6-1 record (.705) against the Vikings in the regular season.

Sunday will kick off a stretch for the Packers of three NFC North contests in the next four games. The Packers host the Detroit Lions on Monday night, November 6th and visit Chicago to square up against the Bears on Sunday, November 12th. Those two games come after a bye week -- the weekend of Sunday, October 29th.