No confusion this year: Head Coach Paul Chryst names Joel Stave starting quarterback for Badgers
MADISON (WITI) -- Last year at this time, it was anybody's ballgame when it came to who would be the Wisconsin Badgers starting quarterback. The process dragged on for months. This year, there's a new head coach and the starter is entrenched. Joel Stave couldn't be more pleased.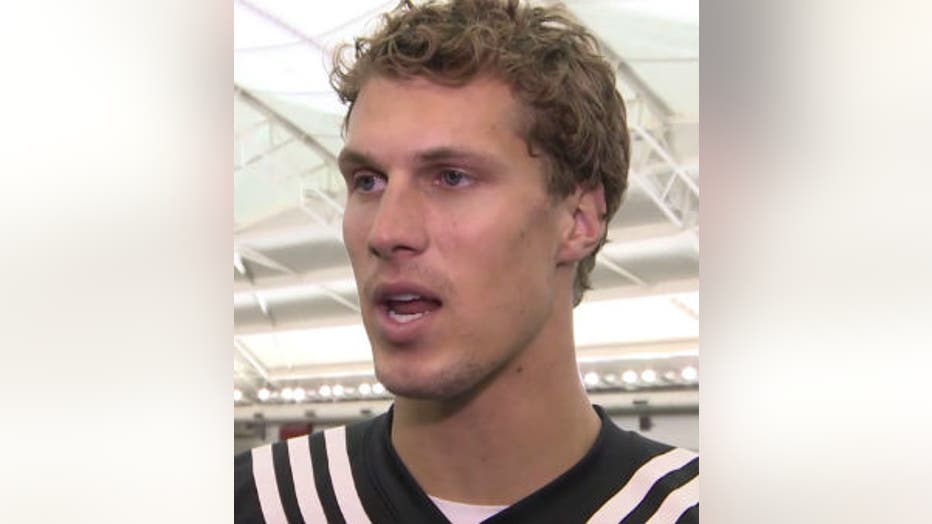 It seems like just yesterday that Joel Stave was an All-State quarterback at Whitnall High School. The Greenfield native went on to play for the Wisconsin Badgers. A civil engineering major, he is entering his senior season.

Stave has overcome serious injuries and inconsistent play at times. Question marks have surrounded Stave in his time at UW -- but unlike last year, he is the undisputed answer at quarterback for the Badgers.

"It was a lot of work getting to where I was, but injuries are unfortunately a part of the game," Stave said. "You know, it's just fun to be able to work things I normally wouldn't be able to do, especially when you're worried about everything else that surrounds practice."

For the first time in his career at UW, Stave's only competition at QB is himself.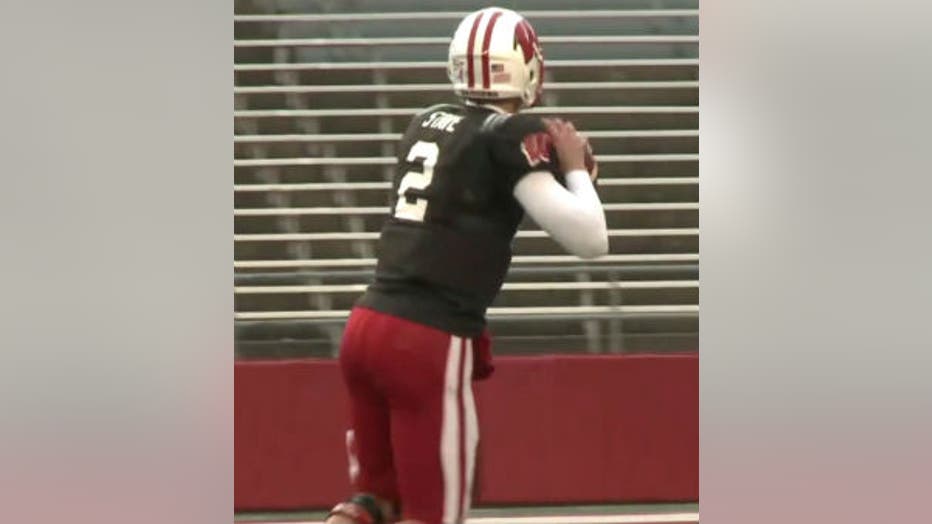 Head Coach Paul Chryst designated the senior signal caller as the number one quarterback as soon as spring camp opened, which helped Stave spring forward over the last few weeks as he prepares for his final season.

"It gives you an opportunity to work on things and not need to be perfect every day, but also, it's fun to just work stuff out and perfect things," Stave said.

"Just having that confidence, just knowing you can try some things here and there and not having to worry if the coaches will pull you or not, that confidence has shown and he's taken a big step this spring," Badgers wide receiver Alex Erickson said.

But the lack of opposition for the starting job hasn't affected Stave's drive, as he hopes to improve on a successful second half of last season.




"I just want to put the team in position to win a bunch of games. I now know what it takes to win those close games and know the plays that need to be made when the game is on the line," Stave said.

"Joel always gives it everything he has. Joel's not the type of guy that will be comfortable or complacent by any means. He's taken that role and owned up to it," Badgers fullback Derek Watt said.

Stave has heard the cheers, but also the critics during his time at Wisconsin, but this year, he can silence the naysayers once and for all. He's only nine wins away from tying the school record for a quarterback.

"It's always kind of in the back of your mind, but that being said, stats don't matter. It's a number I would love to reach. To end it like that would be pretty sweet," Stave said.

Stave and his Badgers teammates open the 2015 season on Saturday, September 5th against Alabama in Arlington, Texas.